Article
How to Justify the Cost of Kiosks for Restaurants
The cost of restaurant self ordering kiosks may not seem justifiable, but can provide immense opportunity for ROI. Check out why these tools are definitely worth a second look.
Self-order kiosks are a new favorite among millennial diners and quick service restaurants nationwide have taken notice.
McDonald's, Shake Shack, Protein Bar, and Panera Bread – among other large restaurant groups – have begun a mass migration towards kiosks for guest use, a move that's enabled them to shrink lines and allow diners to customize orders to their preference.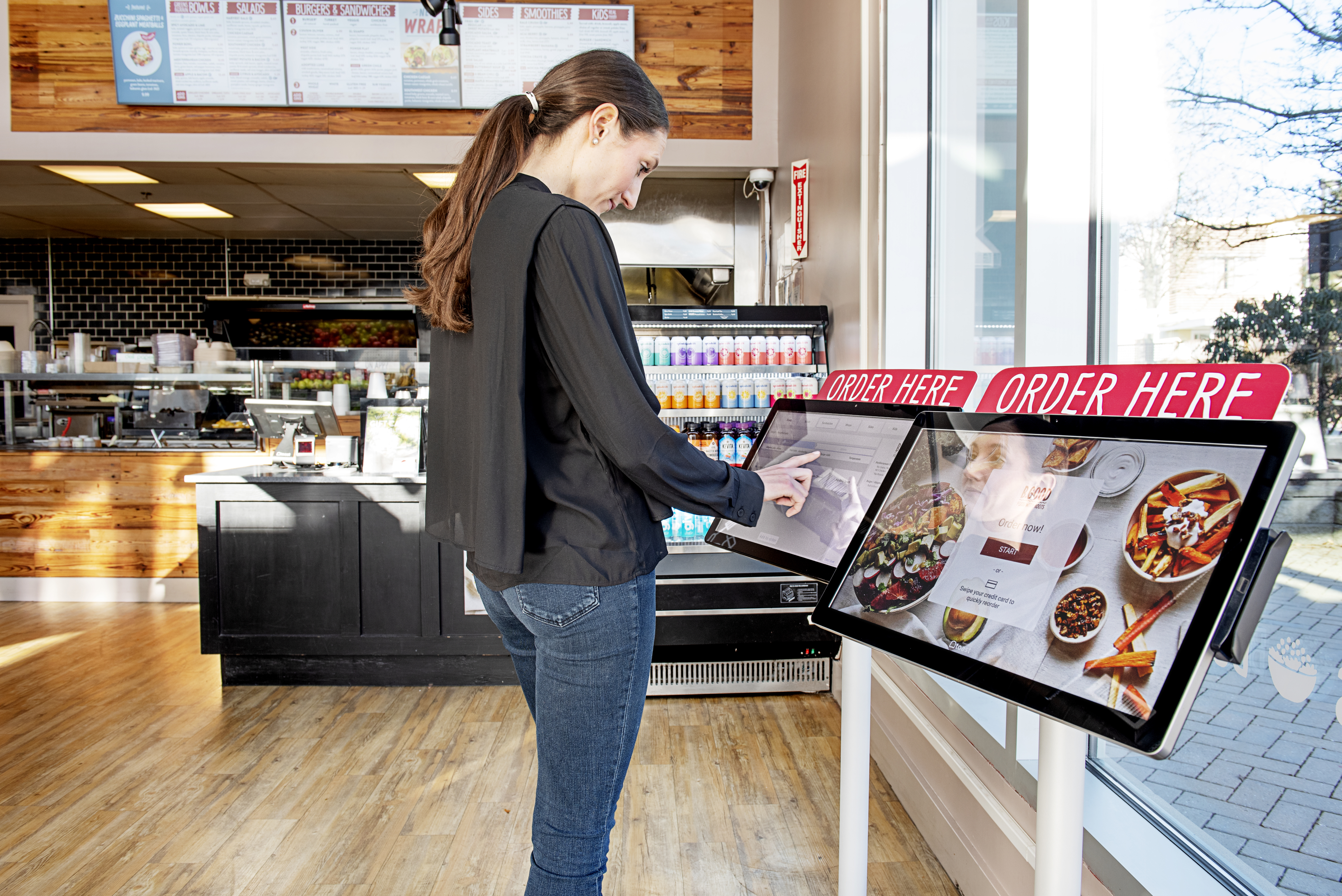 Self Ordering Kiosks at b.Good. White pole stand and signage sold separately.
Still, kiosks have a lukewarm perception in the restaurant industry – just 39% of restaurant operators say they improve operations.
However, this is likely due to the low adoption rates of kiosks, as many restaurateurs struggle to justify the restaurant self-ordering kiosk cost.
In this post, we'll highlight five of the main reasons that forward-thinking restaurants are eager to install self-order kiosks.
RESOURCE
Find the right POS for your restaurant's unique needs
We'll handle your info according to our privacy statement.
1) Nationwide Chains Are Investing in Kiosks
Wouldn't we all like to be the next big household name in quick service dining?
If you're in that boat, take notes from some of these game-changing players in the industry.
In June 2018, McDonald's announced they would equip up to 9,000 stores with guest-facing kiosk technology over the next eight to nine quarters, with international markets like Canada, Australia, and the United Kingdom already participating in a similar rollout.
Wendy's has installed kiosks in 300 locations with more to come. Reportedly, "these locations are seeing higher average checks and customer satisfaction scores...as customers are able to truly customize their meals."
Kiosks have contributed to Panera's success in hitting $1 billion in digital sales.
These restaurants clearly have big plans for kiosks – particularly McDonald's, which is projected to see a growth of $2.7 billion thanks in part to kiosks.
When McDonald's, Panera, and Wendy's are rolling out kiosks to their locations, it speaks to the clear financial benefits that these billion-dollar companies are seeing from kiosk ordering.
2) Consumers Are Starting to Love Kiosks
If you guessed older generations aren't a fan of kiosks, you're right.
That being said, don't abandon the idea just yet: younger generations are more willing to embrace this innovative technology. Since millennials currently execute a $1.3 trillion buying power and Gen Z is projected to account for 40% of all consumer purchases by 2020, it's in your business' best interest to cater to their preferences.
Our research shows 54% of millennials say self-ordering kiosks improve the restaurant experience, while nearly half of all diners – 49% – say the same.
The definition of "hospitality" is actively changing with the addition of guest-facing, self-service technology in restaurants. While a large portion of restaurant-goers seek a traditional hospitality experience, there are a growing number of guests who prefer a quicker ordering process.
The self-serve kiosk is a great step towards giving customers what they desire while also improving your restaurant operations. Because kiosks allow on-the-go millennials to customize as desired and avoid the lines, kiosks are transforming their QSR dining experience.
3) Kiosks Increase Ticket Sizes
When empowered to place their own orders, it turns out guests actually end up adding more to their order: According to Job Arbitman, manager at Protein Bar, average order values for dine-in orders are nearly 10% higher than on the POS.
In fact, self-serve kiosks will bring big increases to your restaurant's annual revenue. Guests who would typically walkout at the sight of a long line will be more likely to stay, more orders can be sent to the kitchen, and returning customers can place an order within seconds of walking in.
At Toast, our data suggests restaurants that adopt our kiosk model see a 5-10% increase in dine-in ticket sizes on the platform. The self-serve kiosk will pay for itself in no time.
4) Some Restaurants Are Going Exclusively Kiosk
While not all restaurants are ready (or even the right concept) for a jump to kiosk-only ordering, the fact that some restaurants are taking this initiative shows the immense power and ROI potential of kiosks.
DK Sushi is a kiosk-only restaurant in Philadelphia, Pennsylvania. This fast-casual concept is using self-ordering kiosks to drive operational efficiency and increase revenue, allowing staff to focus exclusively on customer satisfaction and making delicious food.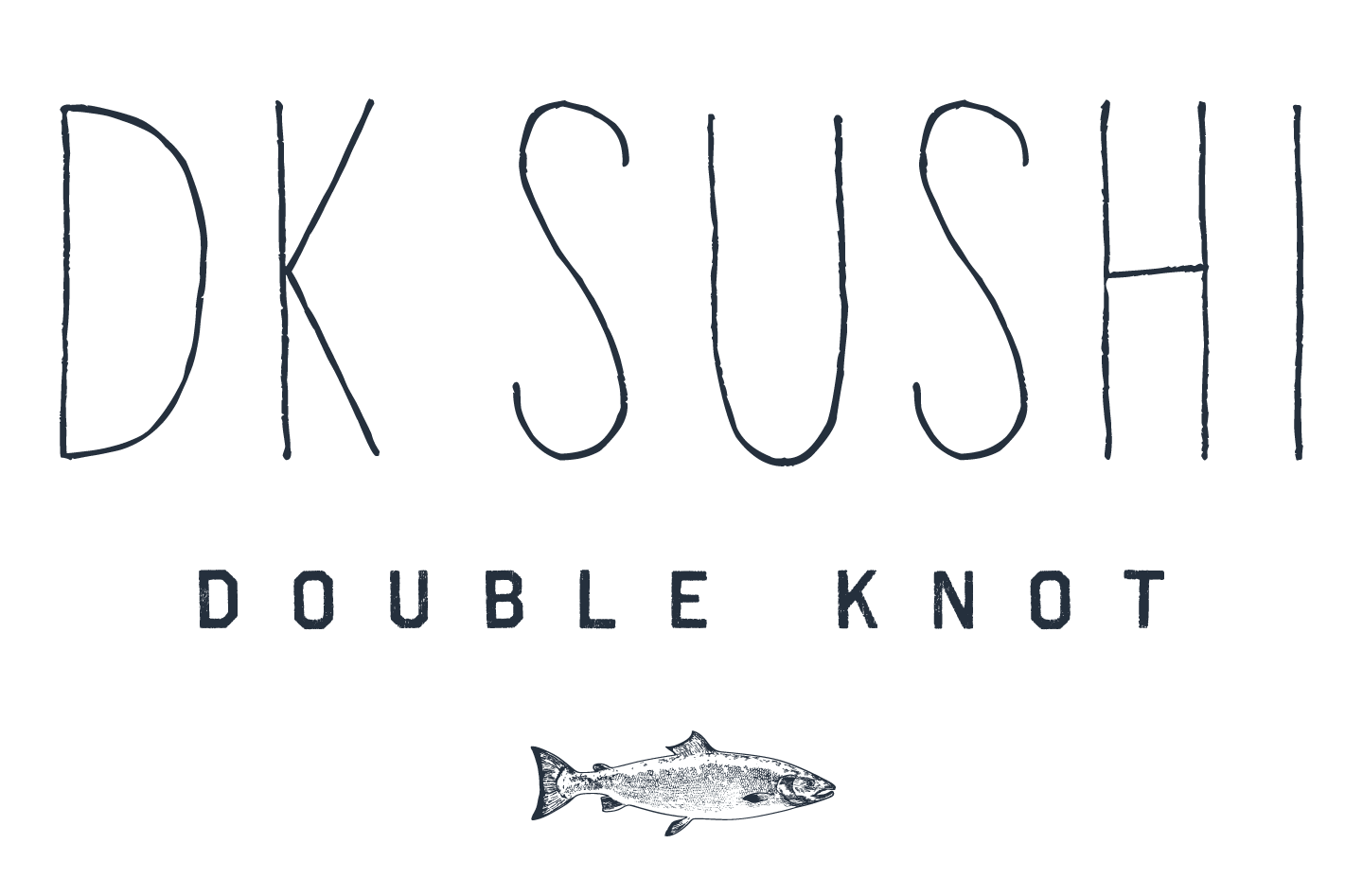 "With the kiosks, our customers have the ability to review and confirm their order prior to submitting; they no longer have to rely on a cashier to capture their order or modifications," says Natalie DiBattista, Director of Operations at DK Sushi.
DK Sushi appeals to college students in the Philadelphia area, so the ideas of kiosks for these millennial and Gen Z students who want to customize their meal and get it without a hassle is perfect for their business. Their success suggests that other QSRs may have something to gain by rolling out kiosks in their business to appeal to young, on-the-go diners.
In line with the rest of our data on kiosks, DK Sushi has seen a 10% higher average order value with their kiosks.
You can read the full case study of DK Sushi's success with self-ordering kiosks here.
5) Labor Savings
Not only is labor hard to come by these days, it's also kinda pricey.
With talks of a rising minimum wage in some parts of the country, restaurants are looking to cut back on labor costs.
Additionally, while most restaurant workers are dedicated and punctual, some workers have earned a bad reputation for being late to shifts or not even showing up at all.
Kiosks are not only a reliable tactic to increase efficiency within a restaurant, but they can be a cost-effective way to send orders to the kitchen
In our podcast episode with Michael Farid, the CEO of Spyce, he explains his restaurant uses kiosks and an automated kitchen so that he can have a smaller, more satisfied, and less volatile staff. This aspect of kiosk use helps with consistency and keeping expectations in check.
Self-Ordering Kiosks in Your Restaurant
Self-ordering kiosks are a huge opportunity for QSRs, fast-casual concepts, delis, and cafés alike.
For more details on what kiosks would look like in your restaurant, click here or fill out the form below to chat with us.
Related Restaurant Resources
DISCLAIMER: This information is provided for general informational purposes only, and publication does not constitute an endorsement. Toast does not warrant the accuracy or completeness of any information, text, graphics, links, or other items contained within this content. Toast does not guarantee you will achieve any specific results if you follow any advice herein. It may be advisable for you to consult with a professional such as a lawyer, accountant, or business advisor for advice specific to your situation.