Event Details


Monday, November 14, ,2022
2:00PM - 4:00PM ET
Treylor Park
401 Park Drive, Suite 801
Boston, MA 02215

Complimentary garage parking in building or free Uber rides (within 25 miles) on us!
Toast Executive Welcome
Hear the state of the industry with the latest restaurant trends report findings and what that means for your business.
Innovation Launches
Learn the newest in restaurant technology and tools available to combat your biggest challenges.
Guest Customer Panel
Peers that use the Toast platform share stories of their favorite features and discuss solutions for what keeps you up at night.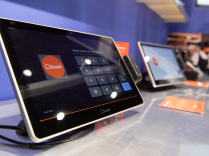 Toast Genuis Bar
Schedule appointments with Toast Restaurant Success Managers to learn more about the full product suite!
CONNECT: With Your Local Restaurant Community
NETWORK: With Peers and Restaurant Industry Leaders
LEARN: Get hands-on with the technology fueling restaurant growth