Turn occasional guests into valuable regulars
Toast Loyalty is a simple rewards program that strengthens guest relationships while boosting sales.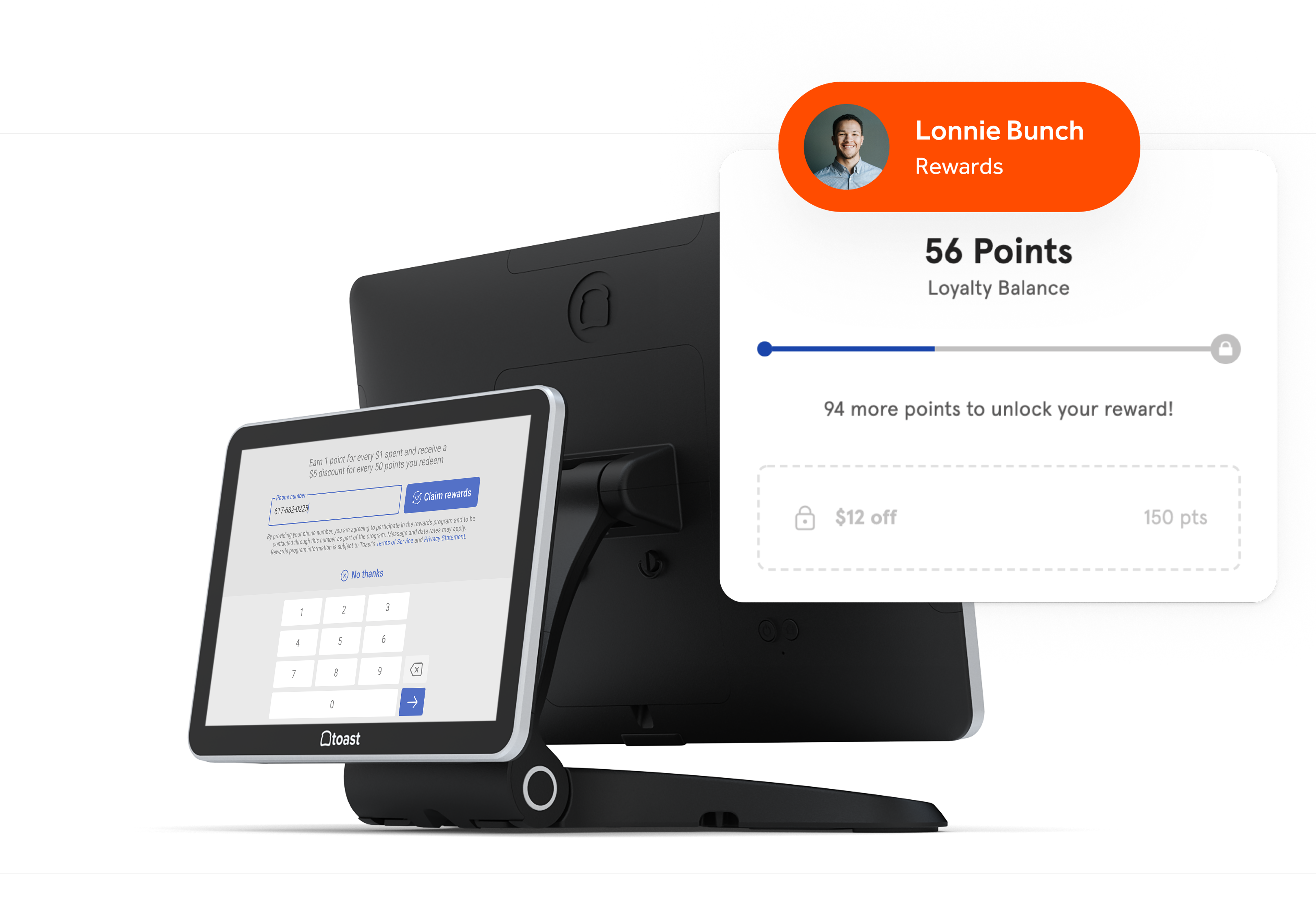 Easy to implement. Easier to use
No punch cards. No lengthy signup process. No hassles. When your loyalty program is built directly into your POS, everything is easier for guests.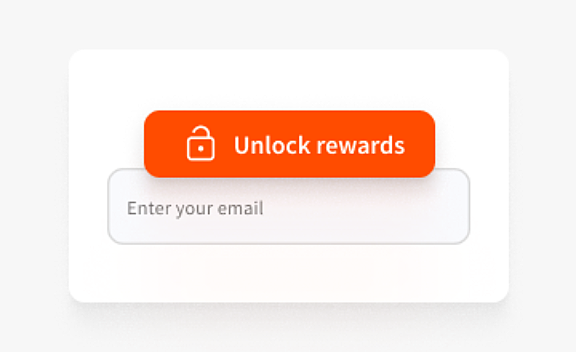 1. Guests opt in at checkout
Collect email addresses or phone numbers, both in person and online.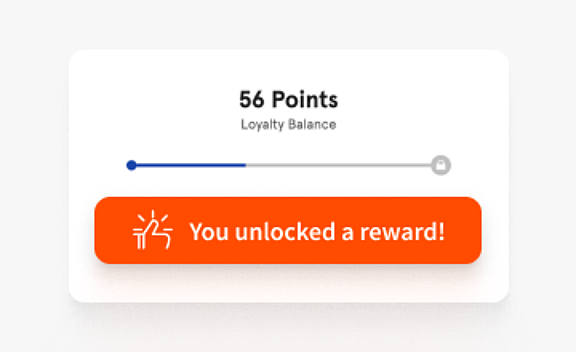 2. They earn points with every purchase
Toast automatically tracks points and handles redemptions.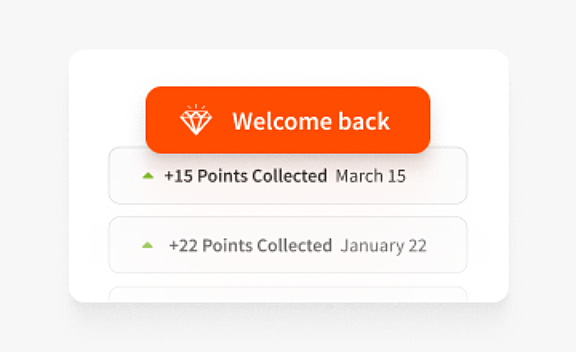 3. You get repeat visits
According to our data, Loyalty guests visit 32% more often.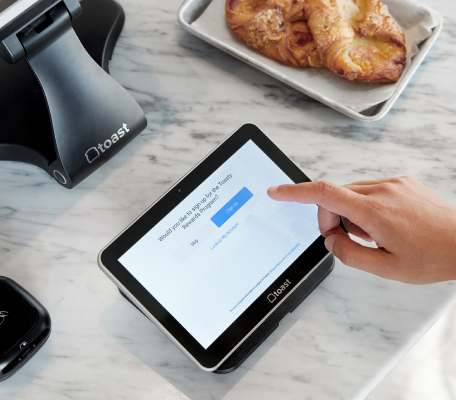 Customize rewards to fit your restaurant
Say goodbye to one-size-fits-all. Toast lets you set accrual and redemption rates, offer birthday rewards, and more.

"Customers were so crazy to earn points that they were buying the entire bar a round so they can redeem rewards."
Logan Hostettler
General Manager
The 1894 Lodge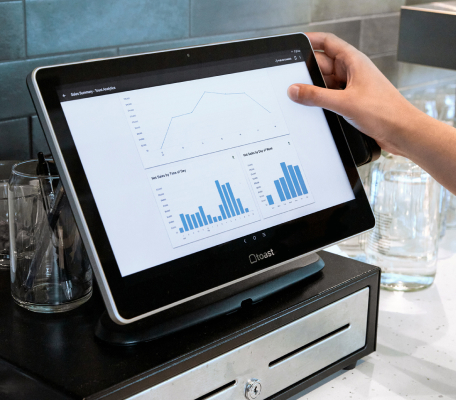 Drum up sales when business is slow
Offer extra rewards points during specific times to turn that afternoon lull into a rush.

"Mondays from 2-4 were not as busy, but [offering double points] really did make our restaurant a lot busier than we would be on a regular Monday."
Delfino Vasquez
Co-owner
Oscar's Authentic Mexican Grill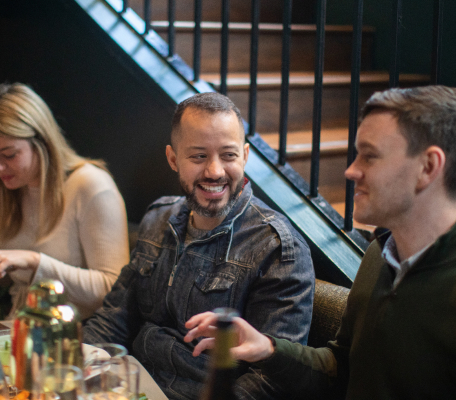 Get to know your best customers even better
Loyalty reporting gives you a detailed look at your regulars—from what they order, to when they order it, and beyond.

"Within the first two weeks after implementation, we had over 250 guests sign up for Toast Loyalty, and the number has only grown from there."
Catherine Kasser
Manager
Captain Parker's Pub
How much extra revenue could Toast Loyalty bring you?
According to our data, loyalty guests visit 34% more often and spend 32% more than non-loyalty guests. Use our calculator to see how much you could be leaving on the table.
Add Email Marketing. Get return visits on demand
Combine Loyalty with Toast Email Marketing to bring guests back week after week. Use our proven templates to share menu specials, announce promotions, or just say hello with a few clicks.
See Toast Loyalty and our all-in-one POS platform in action
Durable hardware designed for restaurants

Access from anywhere (cloud-based)

Access from anywhere (cloud-based)

Fits QSRs, FSRs, food trucks, fine dining, and beyond

Connect to every delivery app (without extra tablets)
See Toast Loyalty in Action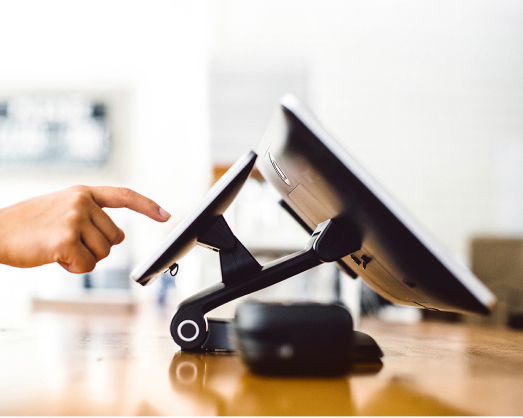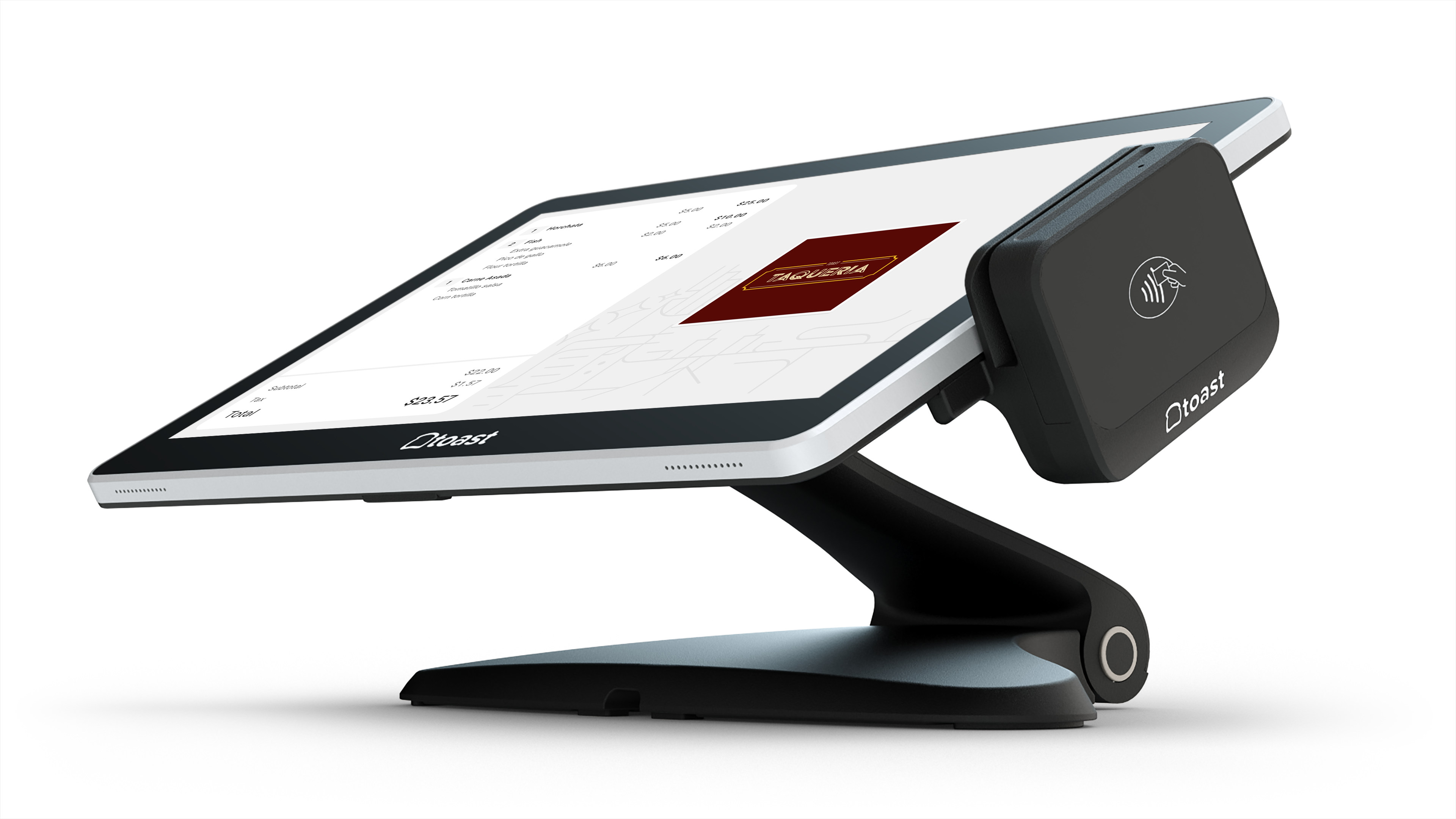 Schedule your free Toast Demo
Already use Toast at your restaurant? Log in to Toast.
By requesting a demo, you agree to receive automated text messages from Toast. We'll handle your info according to our privacy statement.