Attend to every detail with a POS built for fine dining
Step up to a platform designed for the nuances of fine dining so you can deliver an exceptional dining service from first course to last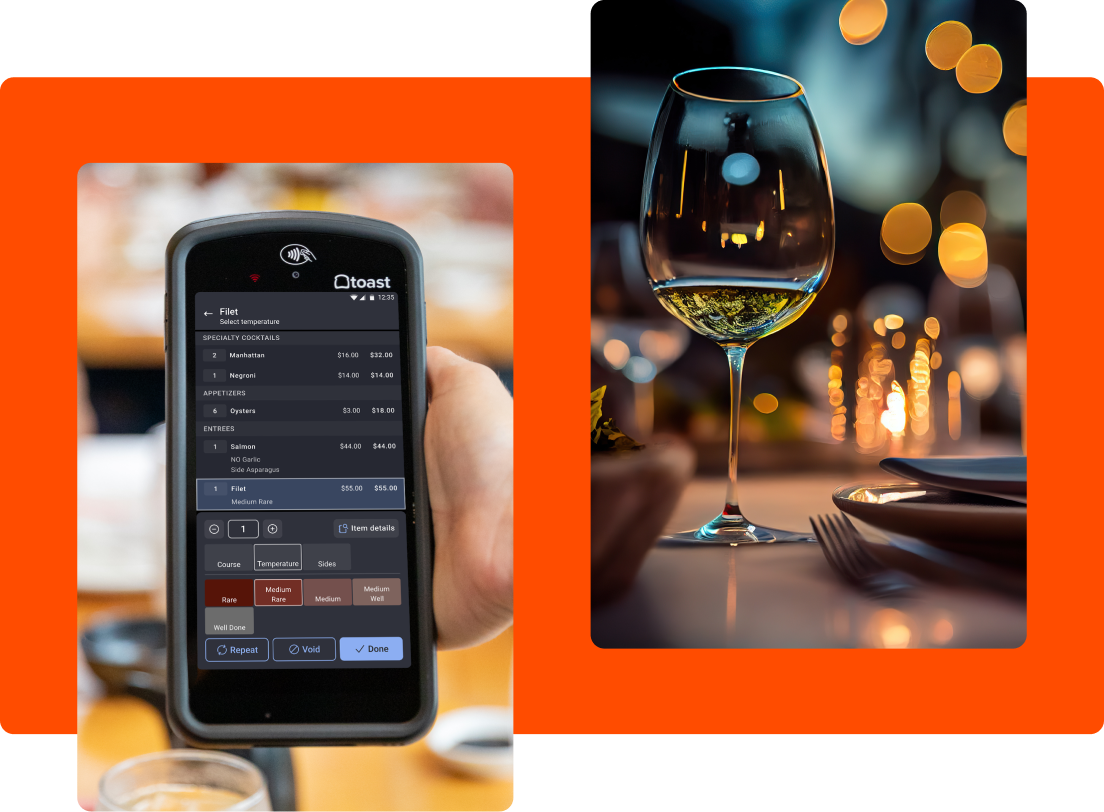 Hospitality with high standards
When it comes to fine dining, it's all in the details. Never miss a beat with tools that help keep everyone – and everything – in sync.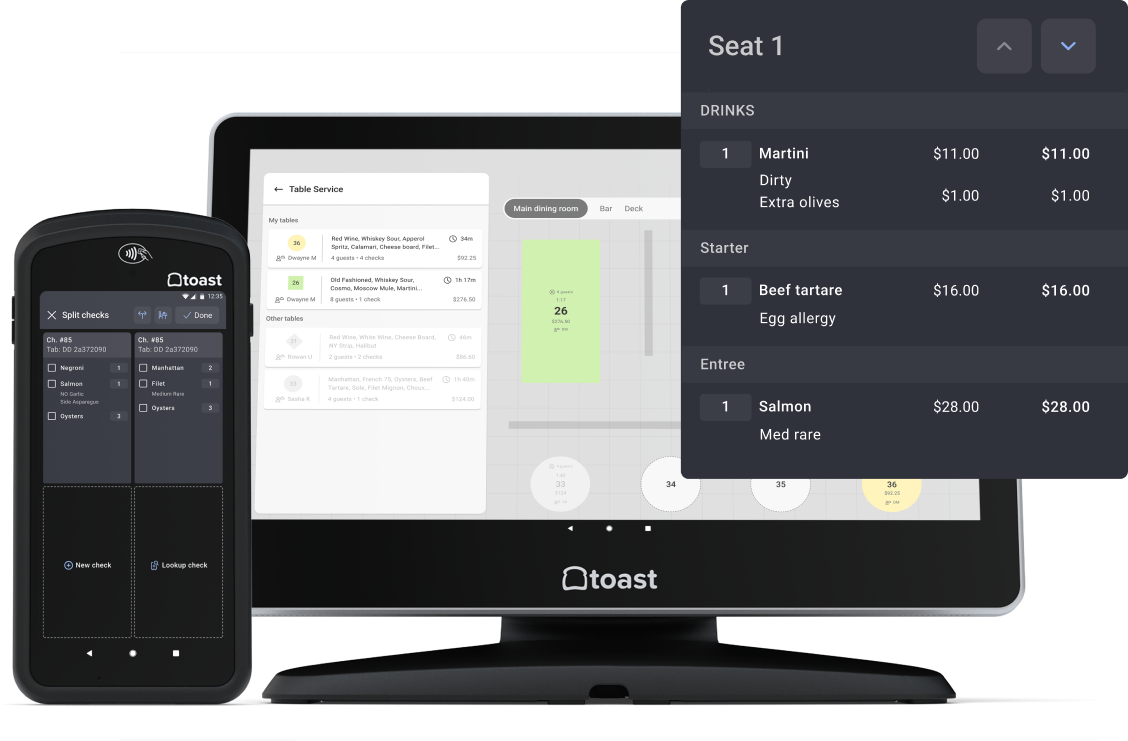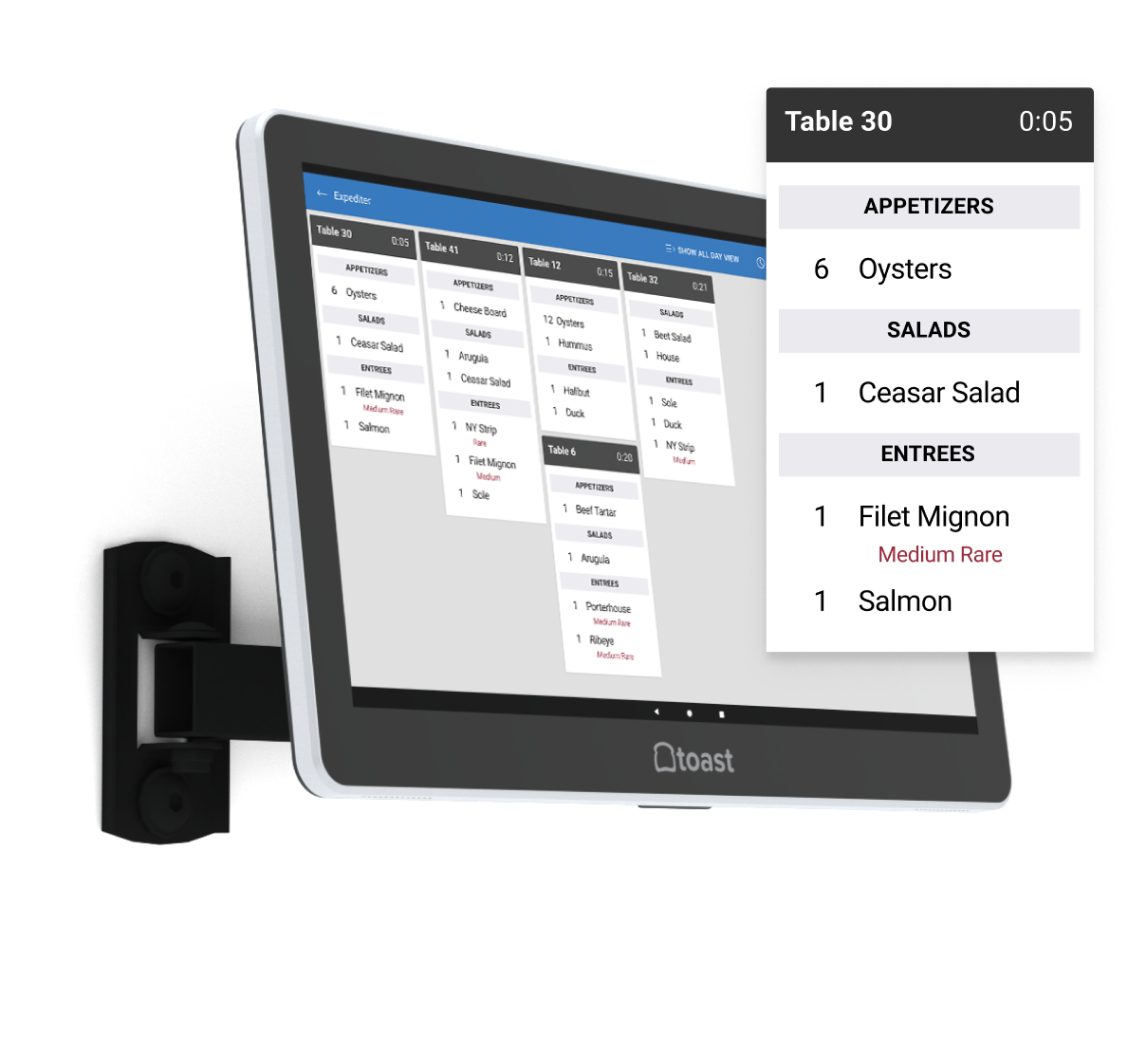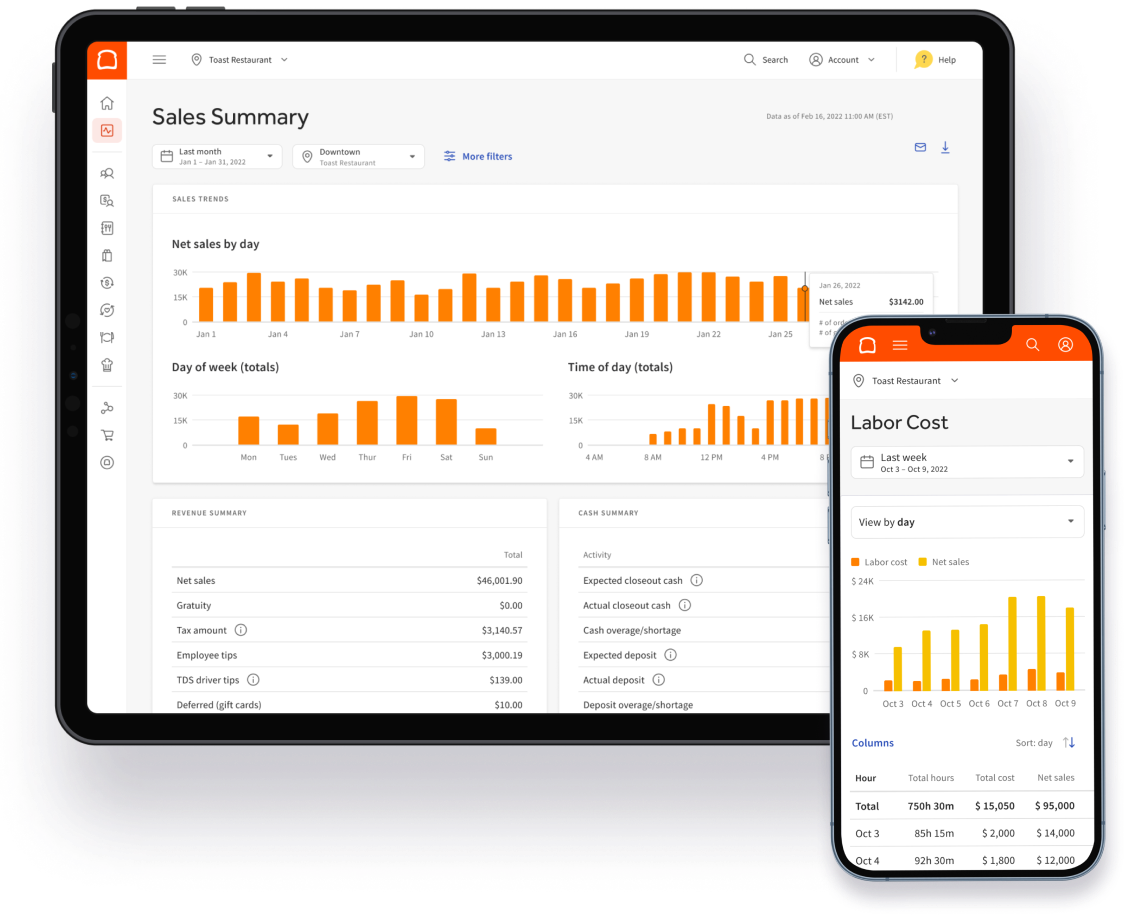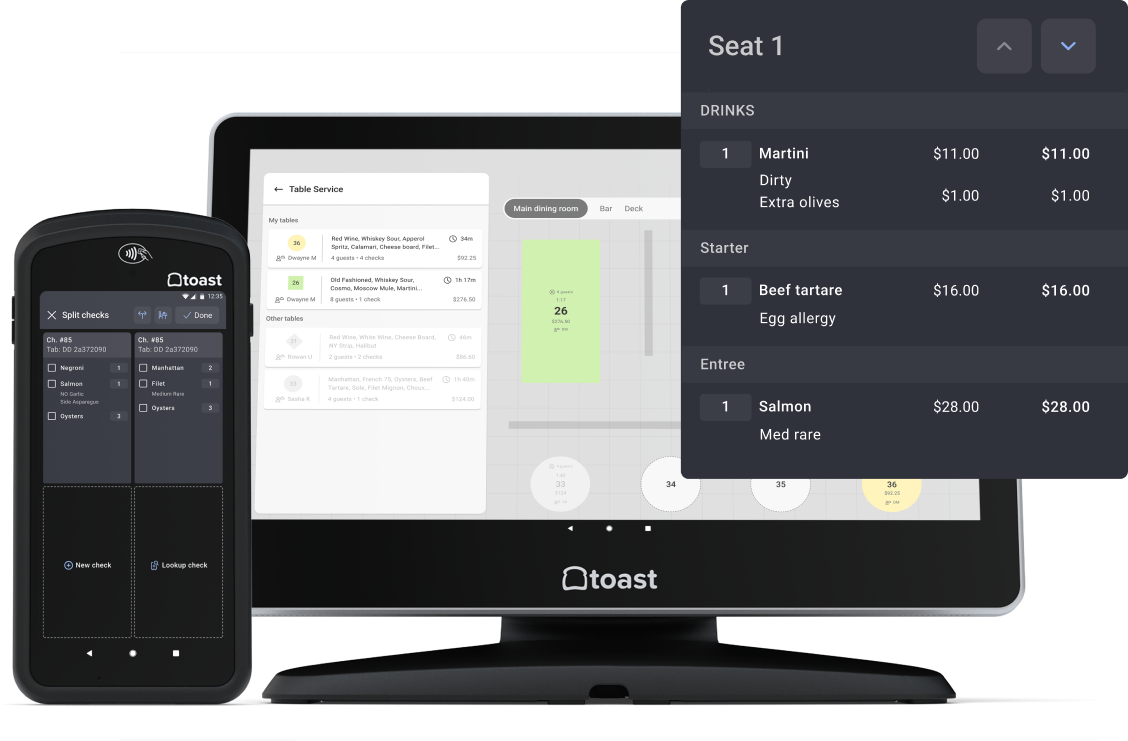 Exceed guest expectations everytime
Accommodate allergy and dietary preference by enabling servers to assign orders by seat numbres.

Course firing built-in to the POS and kitchen display system so you can pace meals perfectly.

Split or combine checks with ease.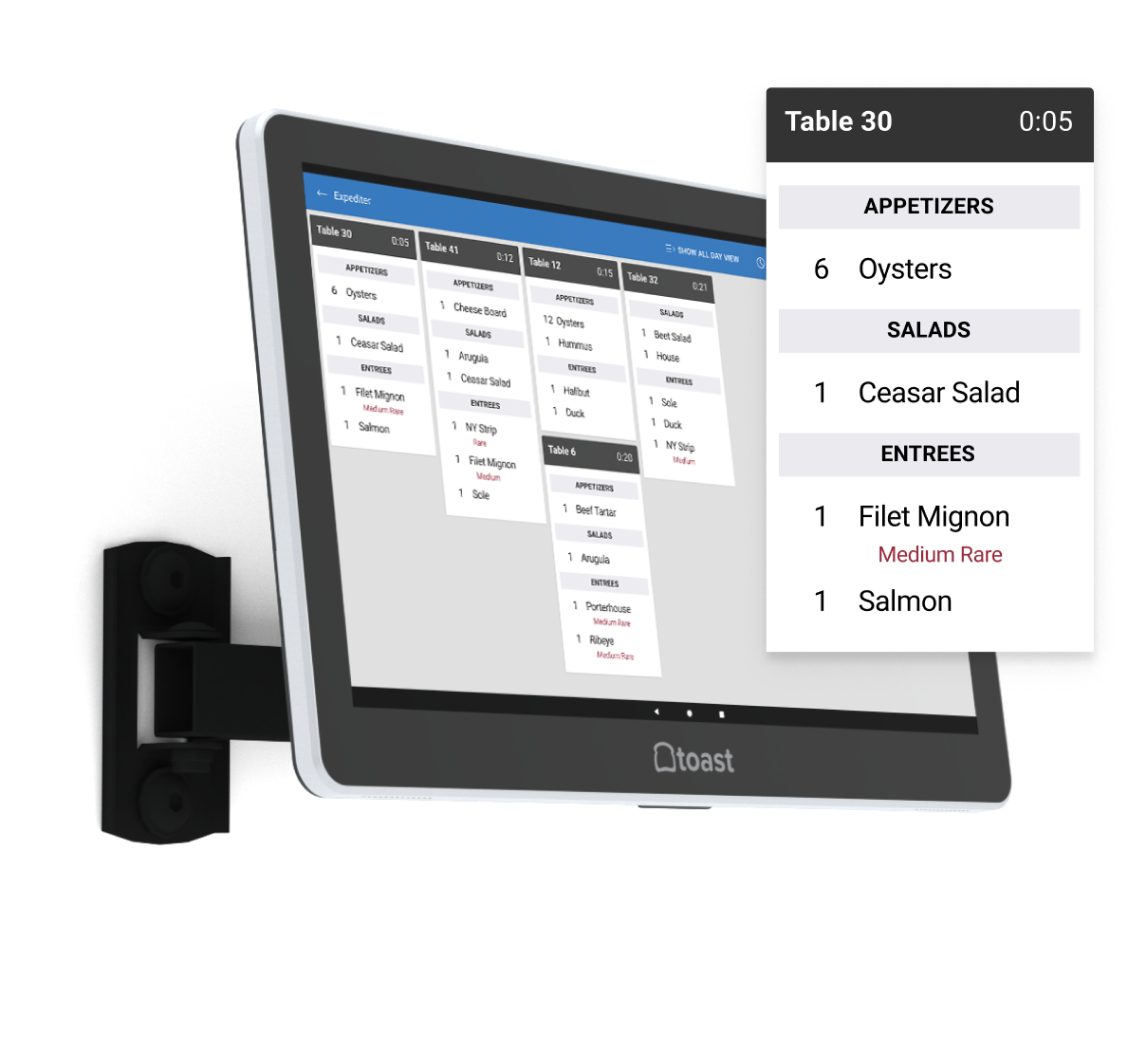 Keep it seamless behind the scenes
Improve BOH workflow with kitchen display systems so chefs can focus on perfecting taste & timing.

Enhance the expo process with real-time reports that identify trends and bottlenecks.

Optimize your bottom-line with fewer mis-fires and better recipe costing and inventory management.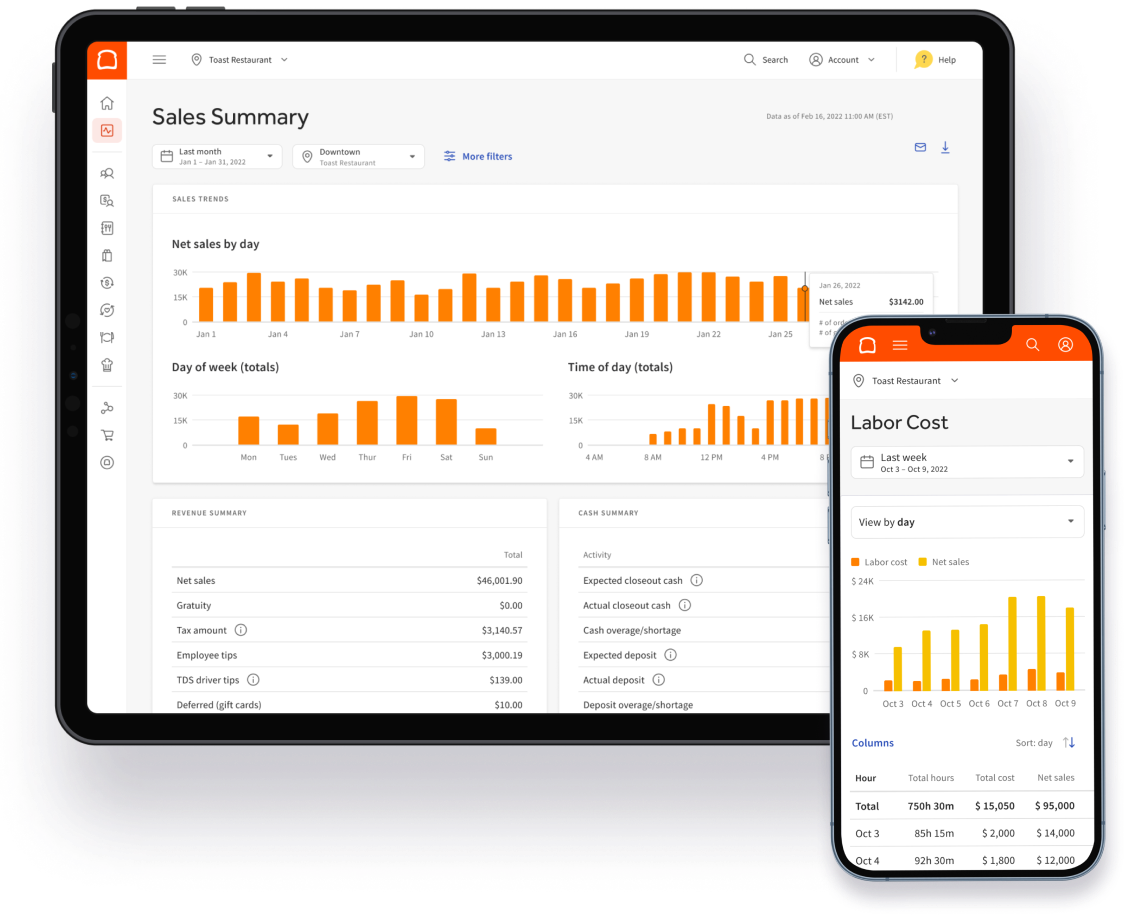 One-stop-shop for the back-office
Let staff focus more on service with an intuitive & reliable system.

Spend less time on tedious tasks with integrated Toast Payroll & Team Management.

Customer support is always on stand-by to help you maintain a reputation for seamless quality.
Trusted by a wide range of fine-dining concepts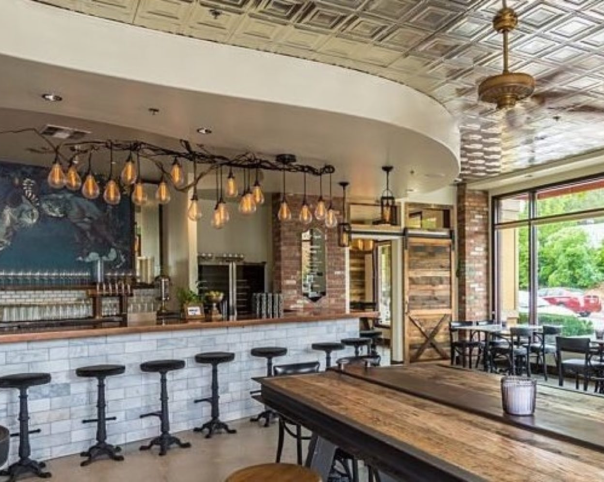 "Our restaurant runs more efficiently with fewer mistakes during our busiest hours. No double-firing, no lost tickets, no system troubleshooting, faster turn times - it all adds up to more revenue."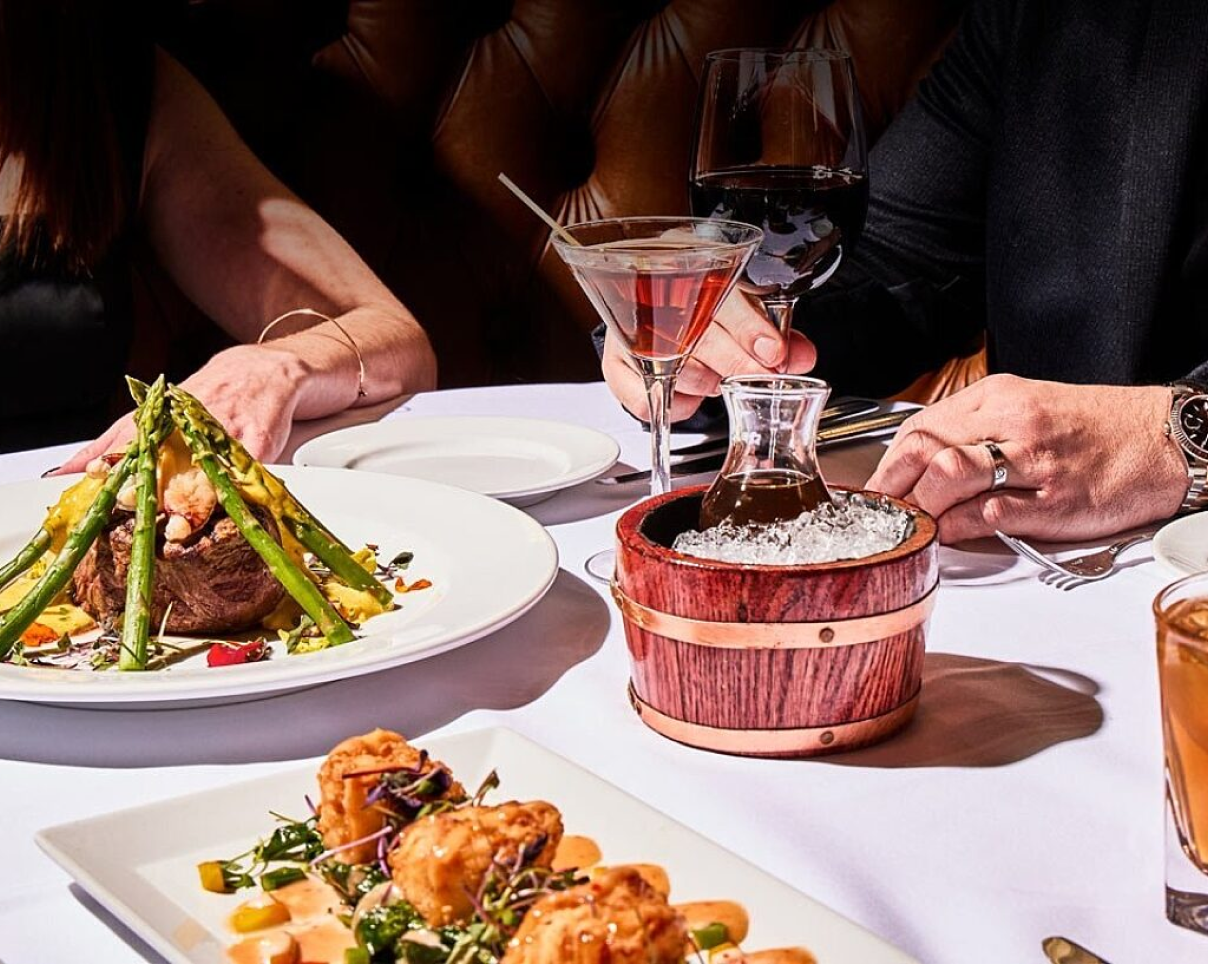 "Your time as a manager is money. If you can save 15-20 hours a month, you can be so much more productive with your time doing something more beneficial for your restaurant..."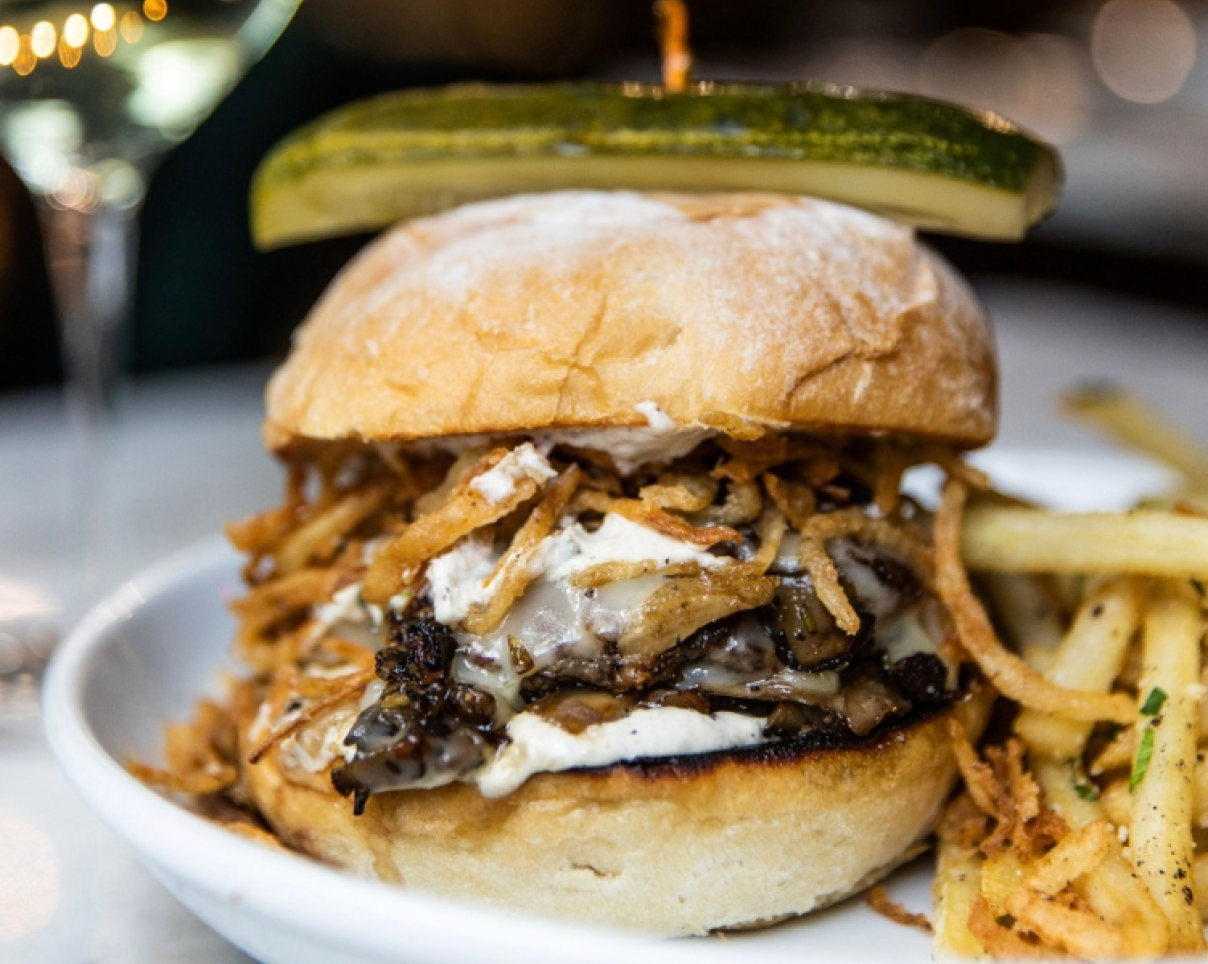 "With the help of xtraCHEF by Toast, Underbelly Hospitality Group was able to reduce costs by 3% on average across their locations — saving them over $330,000* on the year."
Built for restaurants, by restaurant people
Operate with confidence knowing Toast is with you every step of the way.
Built to withstand the rigors of a restaurant
Restaurant-grade hardware that's built to withstand everyday spills.
Hardwired connections and offline mode to keep service up and running.
Award-winning support 24/7/365
Stevie Award winner for customer service.
Choose your preferred way to get help, whether live or self-serve.
Lean in to a trusted community to learn from and share with your peers.
Innovating and advocating for restaurants. Always.
Get automatic access to new features and upgrades through a paid monthly Toast software subscription.
Learn about our grassroots advocacy and thought-leadership initiatives like Rally for Restaurants and Restaurant Trends Report.
Flexible plans make it easy to start or switch
0% financing
Free setup assistance
Offline mode
24/7/365 support
Starter
For small restaurants looking for one to two terminals to get up and running.
Starting at¹
$0/month
$0 upfront*
Explore Starter Kits
Toast Flex POS terminal + cloud-based POS software.
Toast Tap payment device + router.
Free setup support + customer care.
Essentials
For restaurants wanting the fundamentals for success.
Get a Free Demo
Cloud-based POS.
Digital ordering & delivery tools.
Custom hardware configuration.
Custom
For restaurants ready to supercharge operations with a customizable end-to-end solution.
Get a Quote
Cloud-based POS + digital ordering + marketing, gift cards and loyalty.
Team management, payroll & scheduling.
xtraCHEF by Toast - Automated back-office management solutions.
Frequently Asked Questions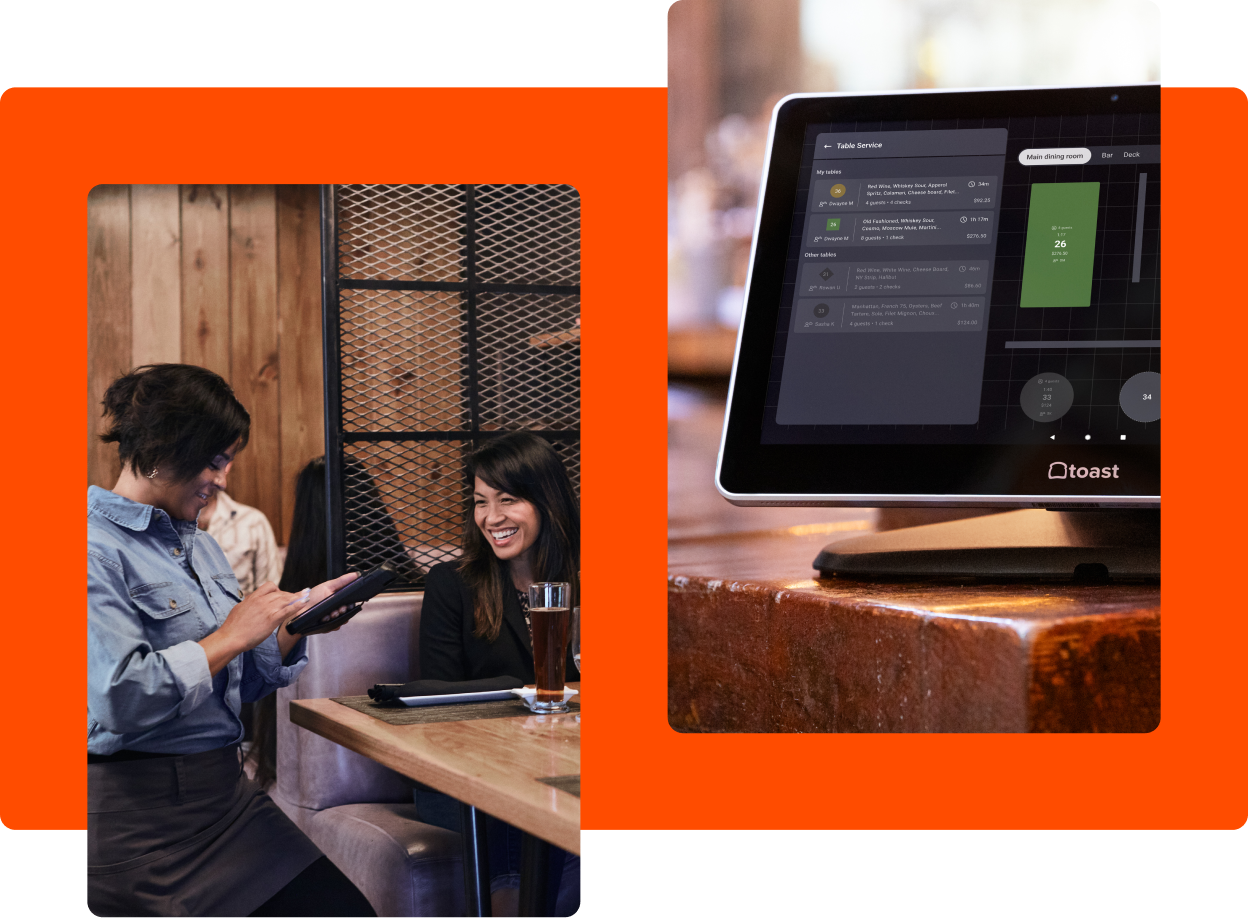 Schedule your free demo
We'll reach out within 24 hours to book time to chat.
Already use Toast at your restaurant? Log in to Toast.
By requesting a demo, you agree to receive automated text messages from Toast. We'll handle your info according to our privacy statement.
Related resources for fine-dining concepts
Restaurant POS Comparison Tool
1 Over 50% of Toast Payroll & Team Management customers process payroll in 30 minutes or less. Results may vary.
2 Toast has a direct relationship with G2 involving incentivizing reviews.
3 Excludes active bankruptcy customers
* Pricing applies to new customers and single locations only.
** Toast Easy Pay is a 180-day lease with an option to purchase. Toast will hold back 1.75% of your sales and any unpaid amount will be due at 180 days via ACH. Software is billed monthly. Terms and conditions apply; see your lease agreement for details. Toast may change or discontinue this product at any time. Toast Easy Pay is unavailable to Mid-Market or Enterprise customers.
*** Pay-as-you-Go pricing applies to new customers and single locations only. Plan is subject to a Platform Fee which is applied to each transaction and begins when customers start transacting. Plan is subject to a 2 year agreement.
**** Includes installation, shipping, handling, and taxes.