Kitchen Display System
Toast Kitchen Display System (KDS) seamlessly connects your front of house and kitchen staff so they can deliver unforgettable meals.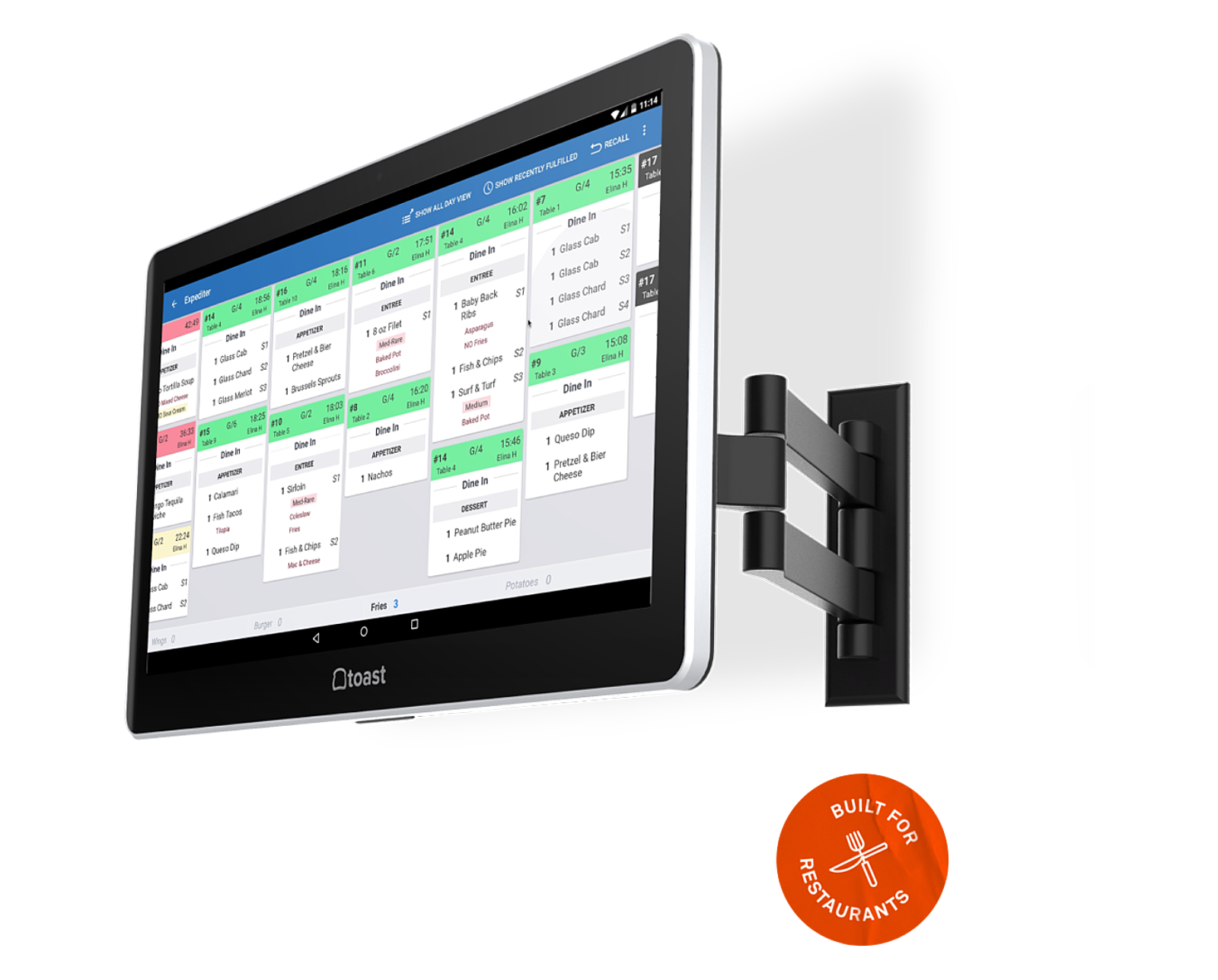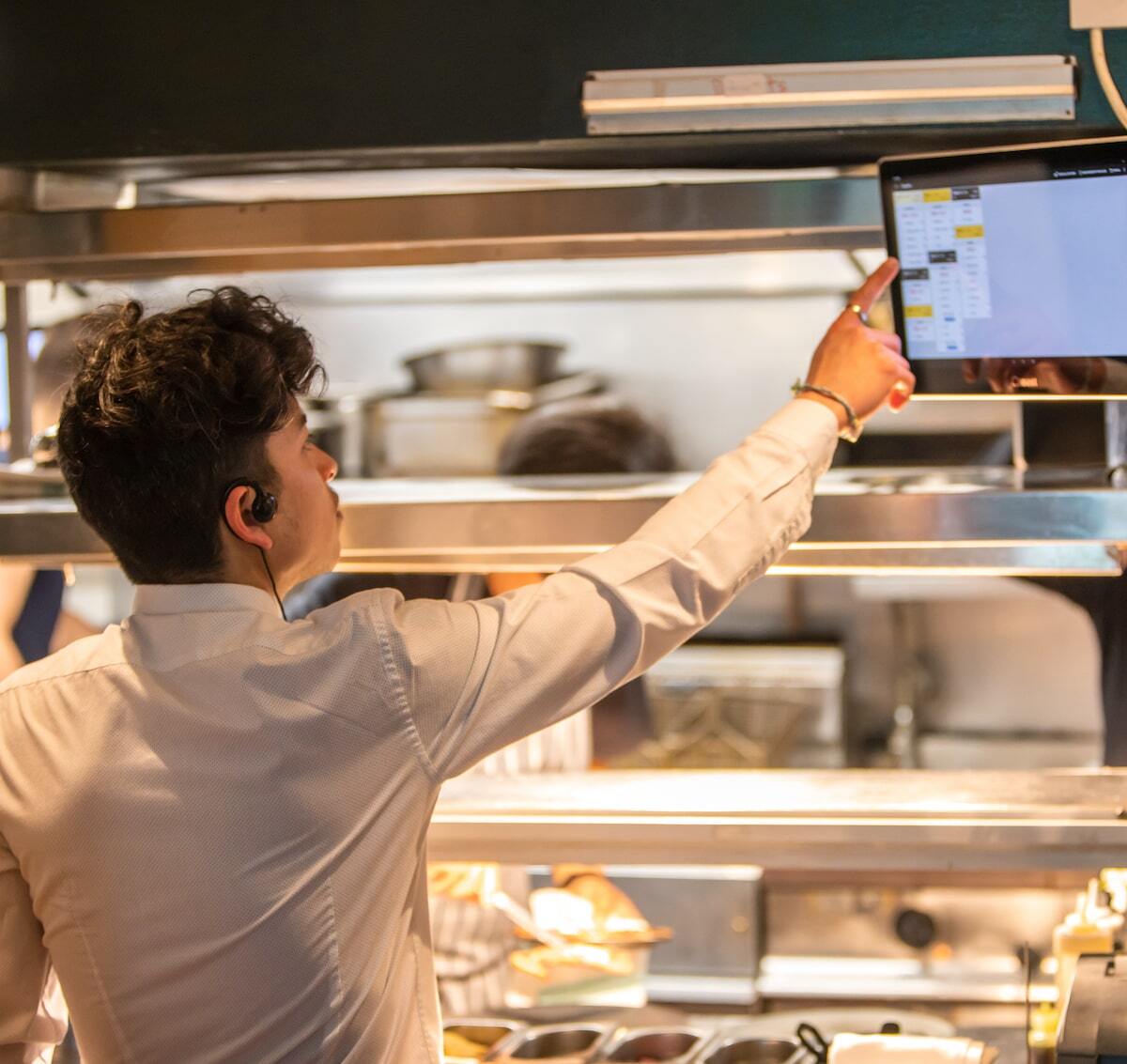 A system that can actually handle the heat of the kitchen.
Restaurant-grade hardware Rated for a higher temperature and greater durability than iPad screens.

Multiple screen sizes Mount your KDS anywhere in your kitchen without losing visibility.

Toast Go® integration Items are fired directly to the KDS as soon as the guest orders, allowing the kitchen to start preparing items seconds later.

Digital ordering integration Aggregate all orders from kiosk, online ordering, and third-party channels on your KDS.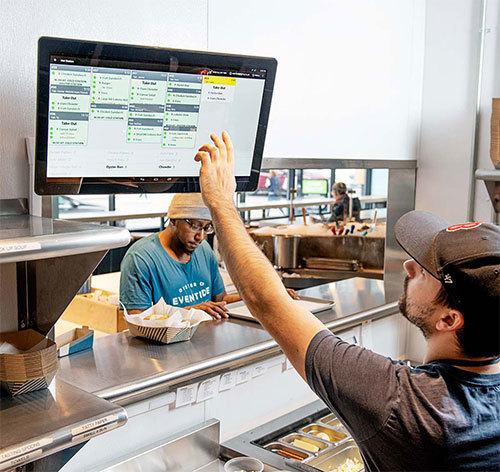 Give everyone in the kitchen the visibility they need to prepare a top-notch meal, effortlessly.
All day display and production item counts Spend more time focused on preparing food than counting tickets.

Multiple language support Customize item names with different languages (or even use emojis!)

Advance prep station routing Route orders to the correct station – whether it's dine-in, takeout, or delivery.

Kitchen productivity reporting Dig into your ticket times by prep station to identify bottlenecks.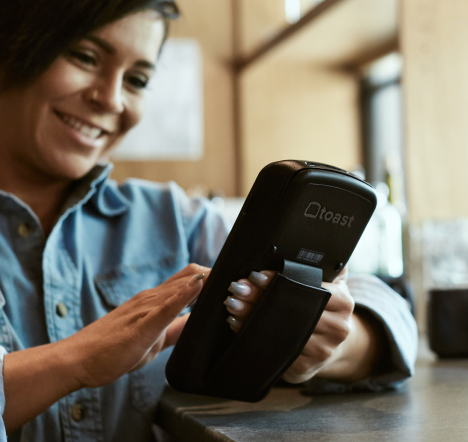 Technology that allows your team to focus on delivering amazing guest experiences.
SMS & in-app alerts Send notifications directly to your guests or your servers' handhelds when orders are ready.

Automated firing by prep time Ensure one dish doesn't get cold while another is still on the grill.

Never lose a ticket Digital tickets can't get dropped in the fryer.

Color-coded modifiers Put modifications and allergens front and center so dishes aren't sent back.
SUCCESS STORIES
Why Restaurateurs Choose Toast
"Without Toast, it would be much harder to do the volume we see at lunch. We might do 100 to 200 tickets over the course of a couple hours. Kitchen display screens have helped us achieve that level of service."

Brad Gillis
Co-Founder at Home Grown

"Guests don't stay at one bar; they move from space to space. With Toast, a guest can open a tab at any of our three bars and any bartender can enter information for them."

Ezra Star
General Manager

By eliminating paper tickets and using kitchen display systems, we can get the chefs on the line to focus on what matters - product quality and product consistency.

Matthew Roy
Manager of Technical Operations at Casa Del Barco

WHY TOAST
The Point of Sale Platform Powering the Most Successful Restaurants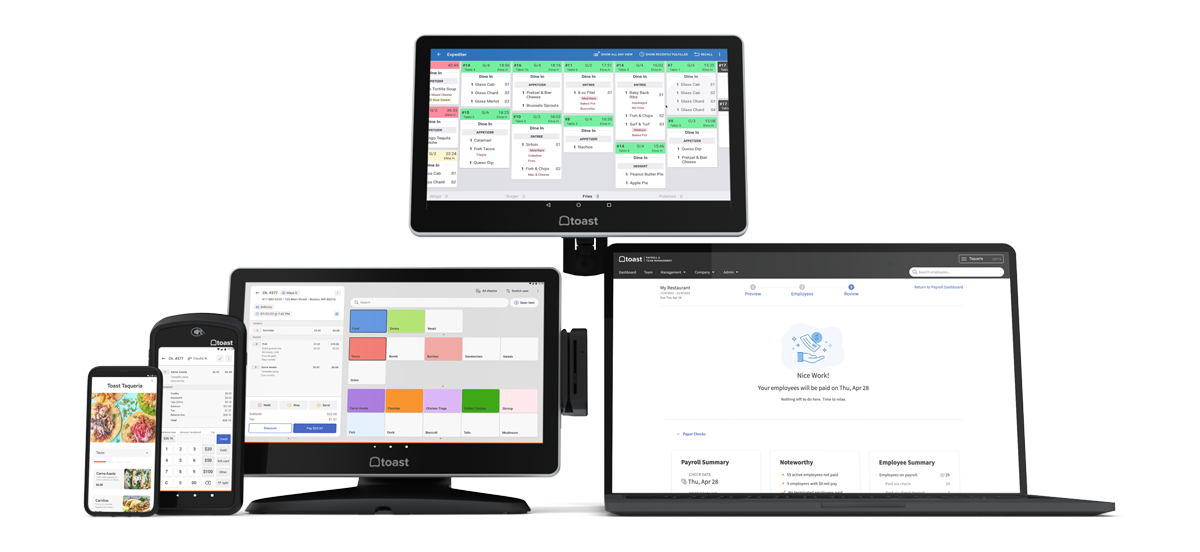 By requesting a demo, you agree to receive automated text messages from Toast. We'll handle your info according to our privacy statement. Additional information for California residents available here.