Restaurant Self-Ordering Kiosks
Proven to reduce wait times, Toast kiosks put guests in control of their dining experience and free up staff to handle other duties.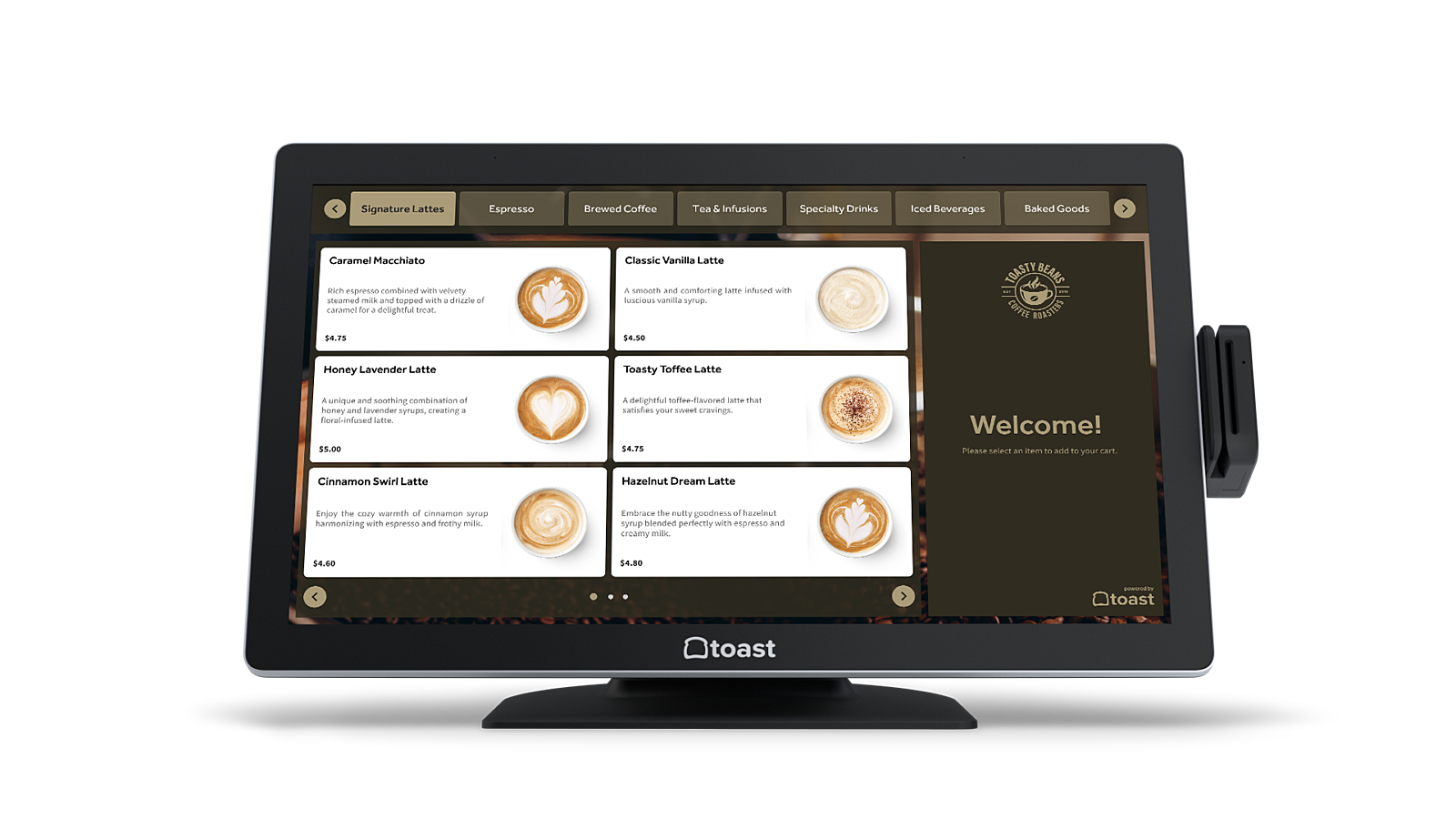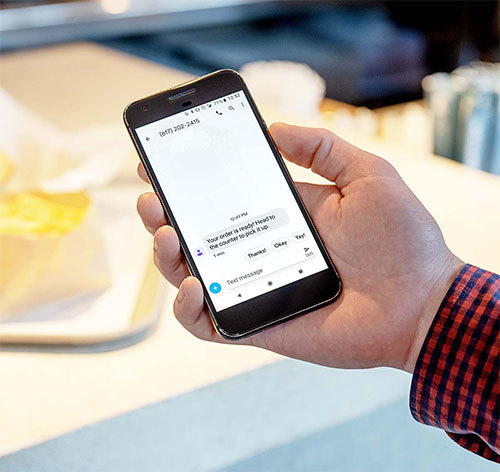 Create a quick-and-easy ordering experience with restaurant kiosks
Give guests the freedom to choose Guests can customize their order with available add-on's and modifiers.

Guests can customize their order with available add-on's and modifiers. Guests can opt-in to SMS text updates about their order

Offer contactless payment options Combined with Toast Tap, guests can enjoy a contactless order and pay experience
A restaurant kiosk system that talks to your guests and your line
Make menu updates on the fly Add daily specials and 86 menu items that are out of stock, like on your restaurant point of sale.

Send orders to kitchen display screens Orders are sent directly from the self-ordering kiosk to kitchen display screens on the line

Drive loyalty sign ups Encourage loyalty/rewards sign ups during the checkout process.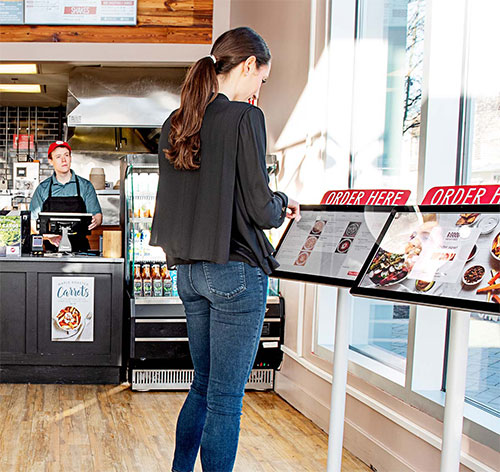 Streamline your front of house operations with self-service kiosks
Increase staff productivity With guests ordering on their own, free up staff to handle important tasks elsewhere.

Reduce wait times With no back-and-forth between cashier and guest, wait times are reduced drastically.

Increase check sizes Incorporate add-on's and upsell prompts as guests order to increase check size.
SUCCESS STORIES
Why Restaurateurs Choose Toast
"Without Toast, it would be much harder to do the volume we see at lunch. We might do 100 to 200 tickets over the course of a couple hours. Kitchen display screens have helped us achieve that level of service."

Brad Gillis
Co-Founder at Home Grown

"Guests don't stay at one bar; they move from space to space. With Toast, a guest can open a tab at any of our three bars and any bartender can enter information for them."

Ezra Star
General Manager

"In an early test run of Toast kiosks, we found that tickets were 5-10% higher at self-serve kiosks than at the counters. People buy with their eyes."
Jon Arbitman
Sr. Technology Services Manager

WHY TOAST
The Point of Sale Platform Powering the Most Successful Restaurants
By requesting a demo, you agree to receive automated text messages from Toast. We'll handle your info according to our privacy statement. Additional information for California residents available here.
Hungry for more? We've got you covered.