The morning rush doesn't have to feel so rushed
Give your staff time to connect with every guest with a complete POS platform that makes speedy, accurate service second nature.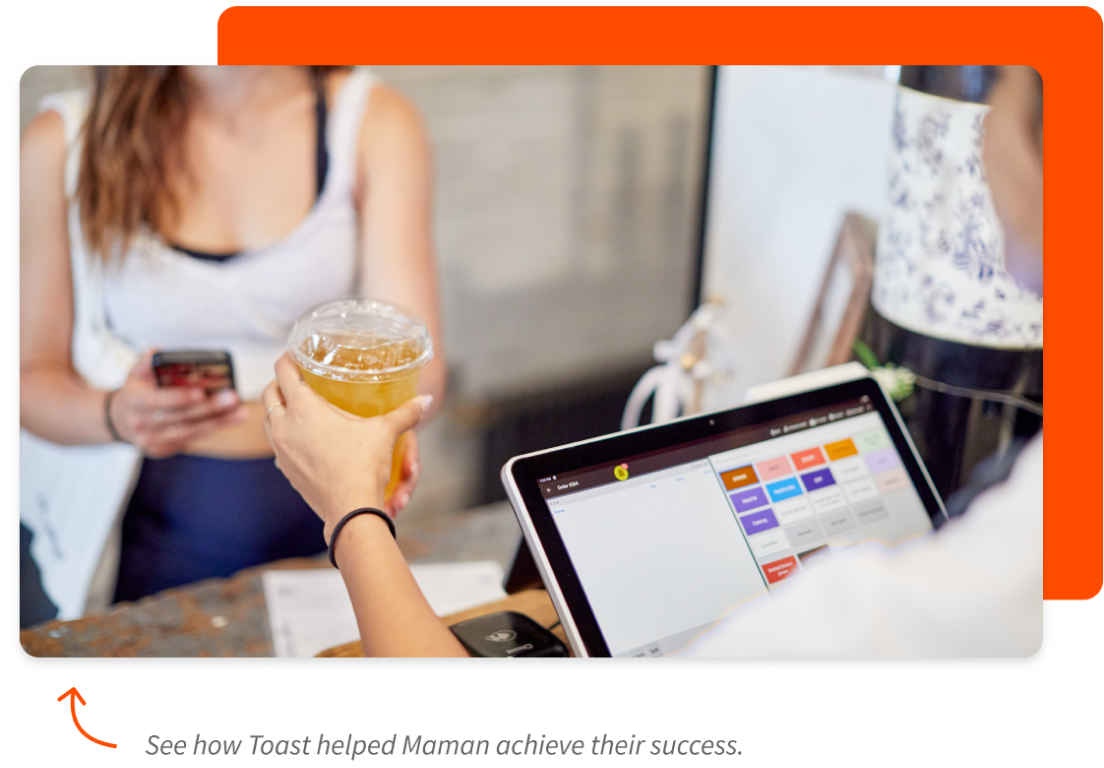 Built for whatever you're brewing up next
Everything gets easier when your POS is designed for the unique flow of cafes and bakeries.
Kiosks
Proven to reduce wait times, Toast kiosks free up staff and speed up lines.
Catering & Events
Simplify every catering gig with an easy option for customers to place their orders online.
Order Ready Boards
Order Ready Boards show guests when their order is ready.
Restaurant Retail
Manage your food service and retail businesses on one, unified platform.
Online Ordering
Simplified takeout and delivery for the on-the-go crowd.
Simplify the morning fix — for your team and your customers
From pulling espresso shots to pulling reports, it's all simpler with an all-in-one platform designed specifically for cafes and bakeries.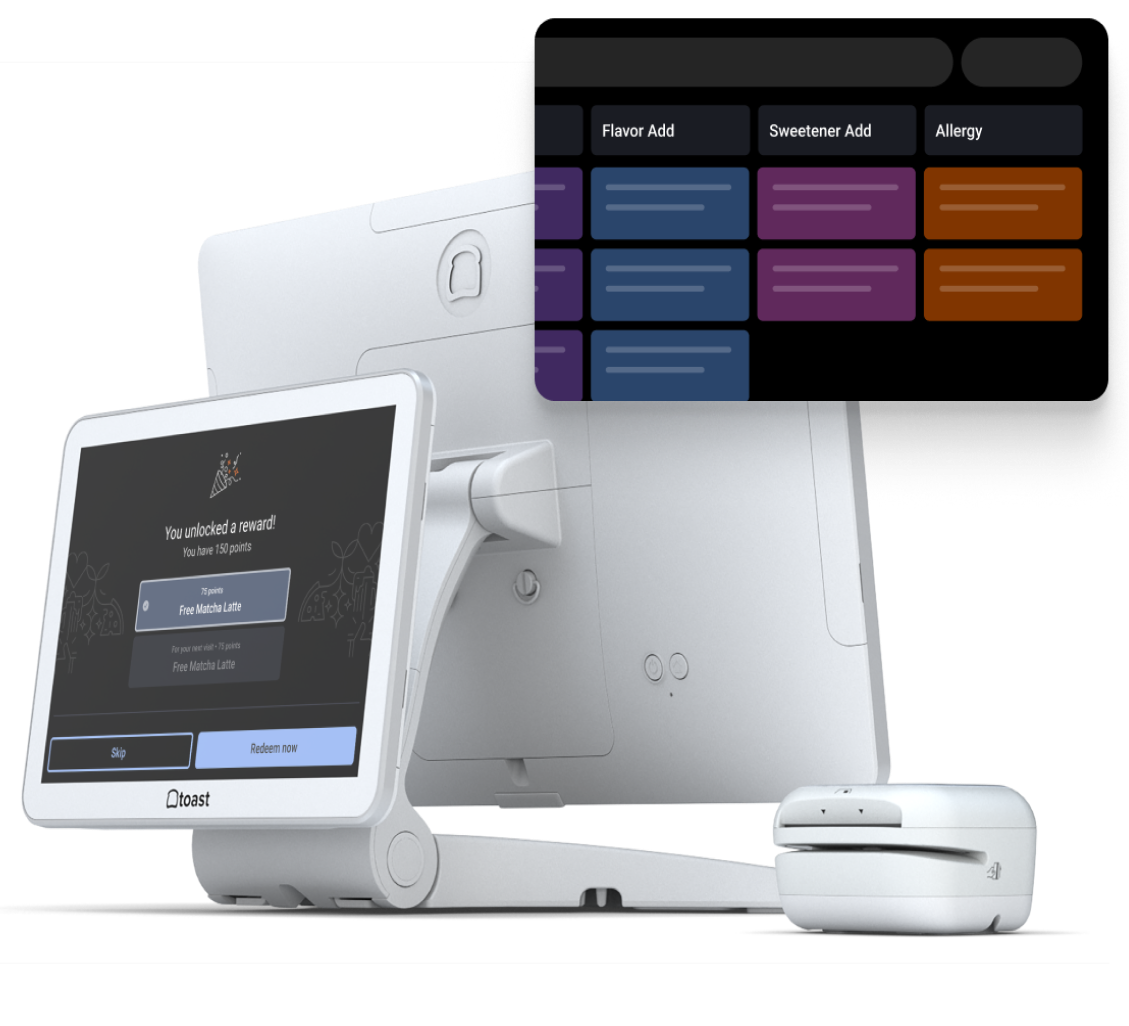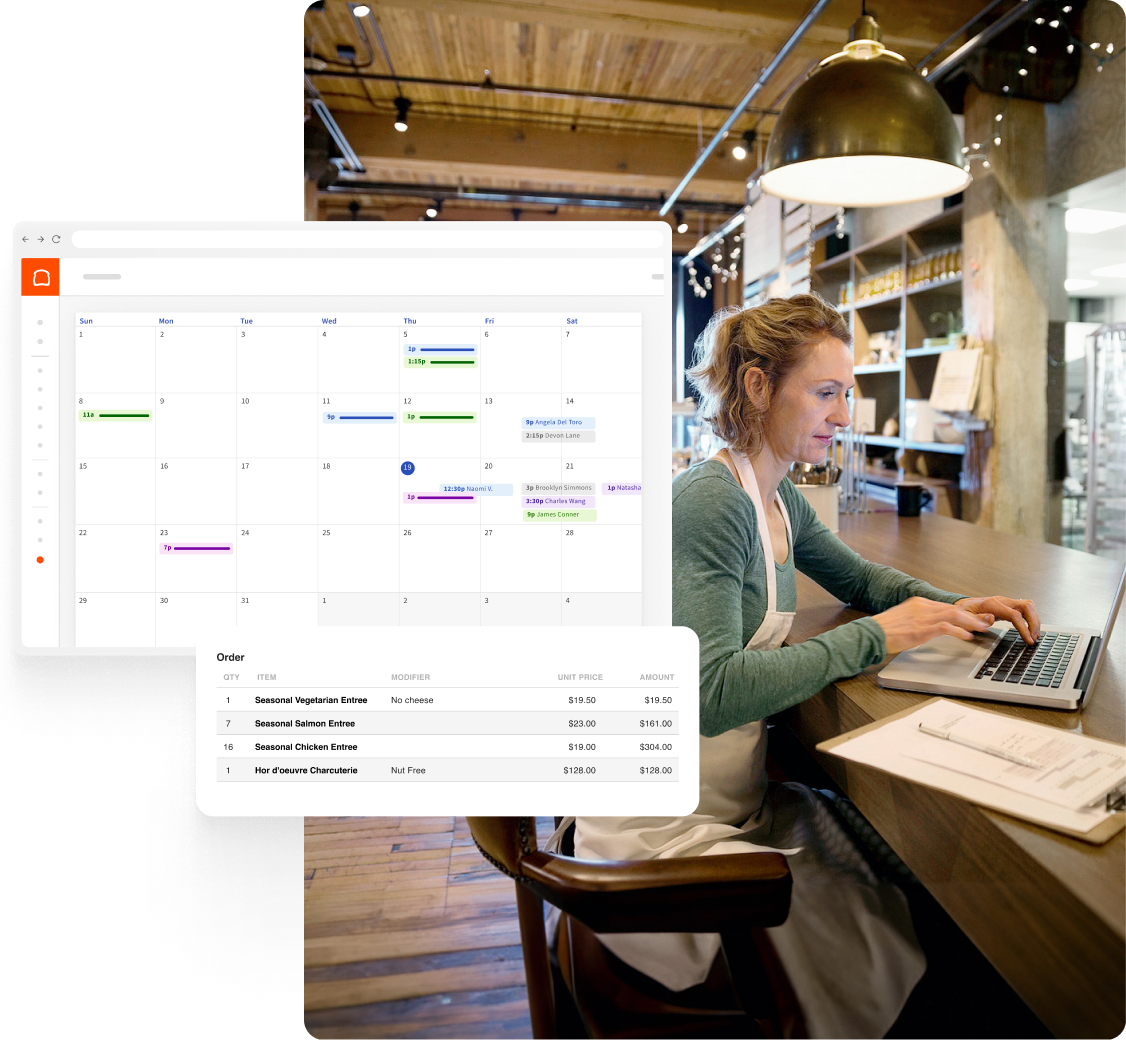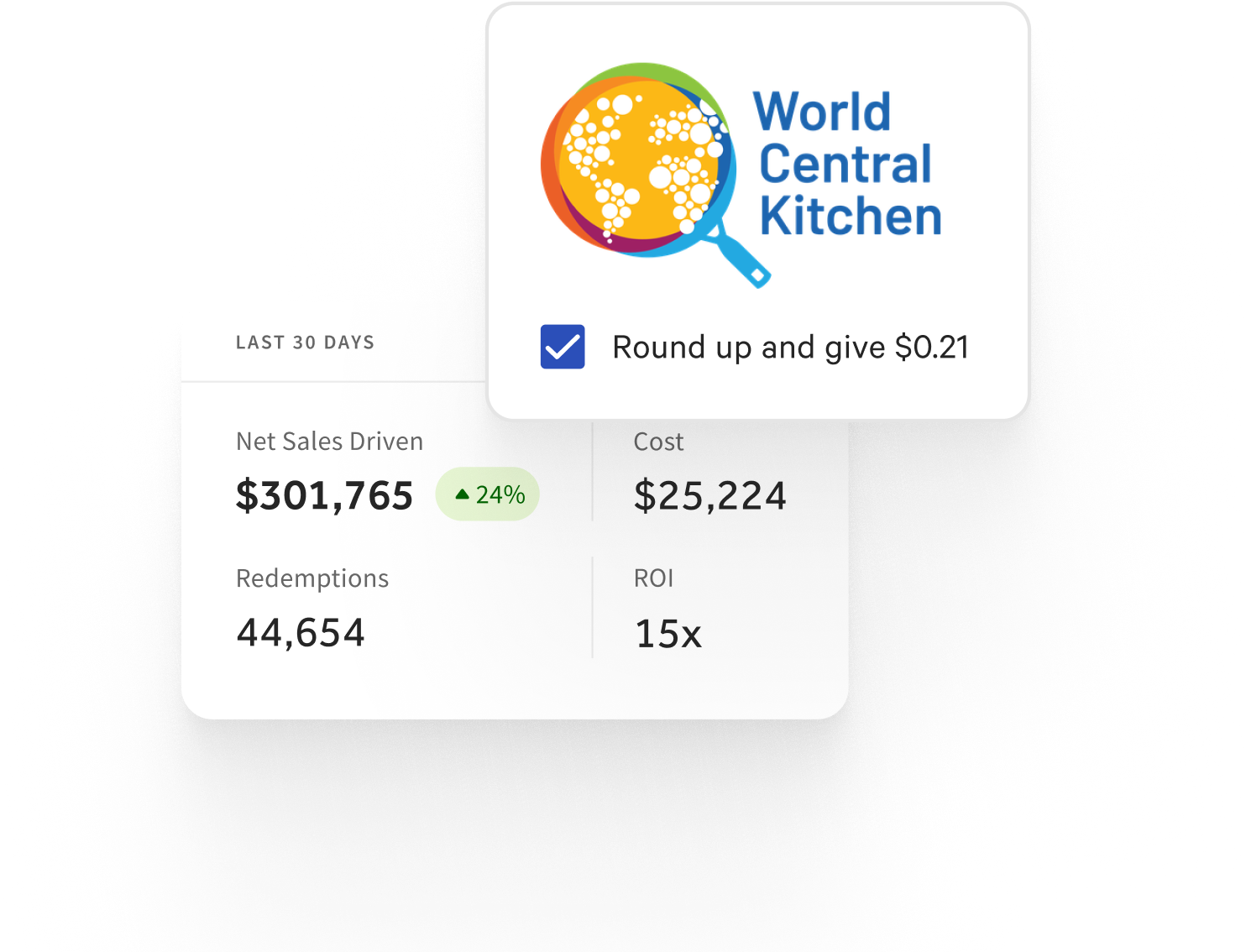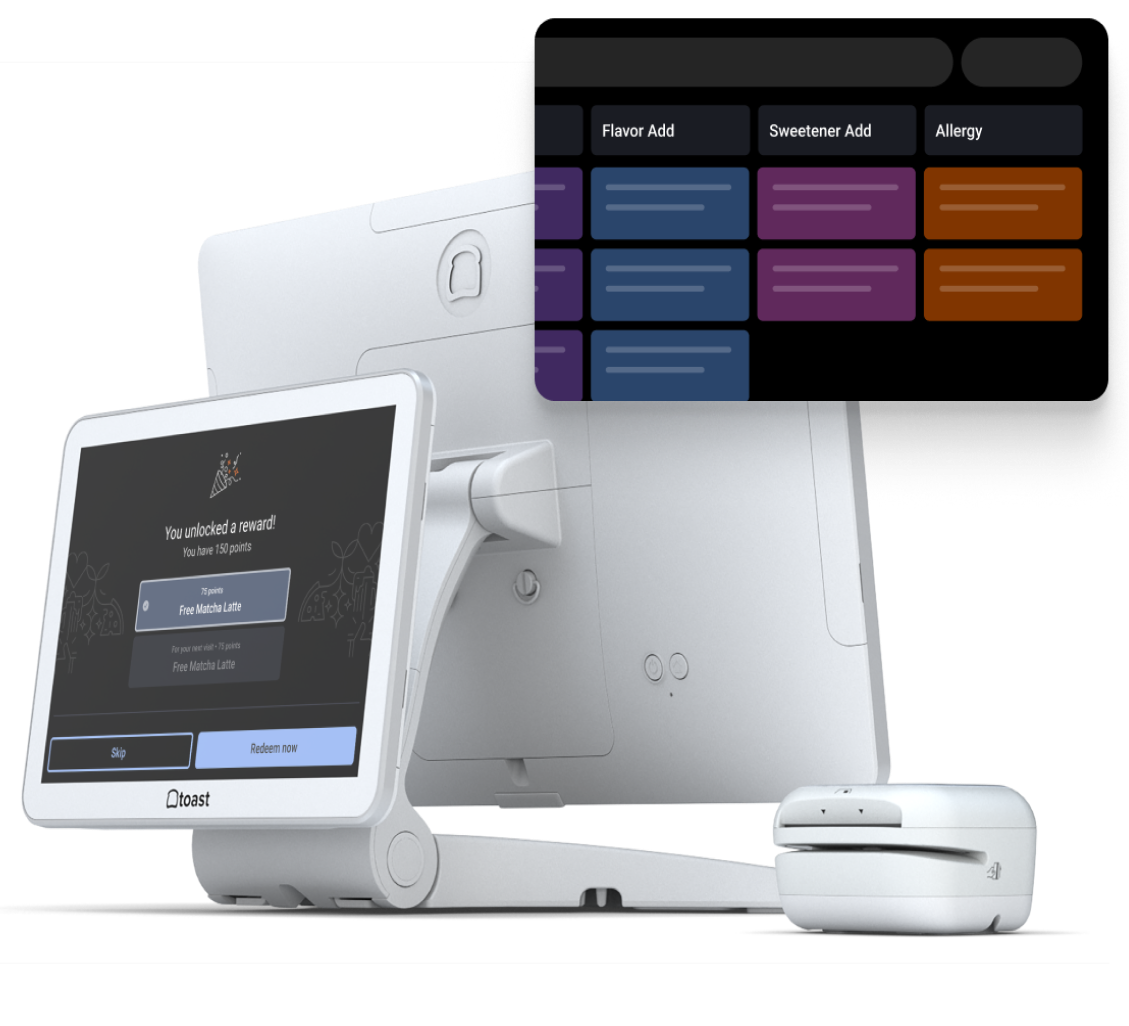 Trade in workarounds for a POS that just works
It shouldn't take minutes to ring in that decaf latte with oat milk and a pump of vanilla. Open View ordering helps you do it quickly and accurately.

Keep BOH organized with a Kitchen Display Screen that keeps track of everything (from omelets to espressos) without paper tickets.

Internet down? Offline Mode lets you keep taking orders so guests don't run to the nearest chain.

Speed up the line with kiosks, Mobile Order & Pay, and Order Ready Boards.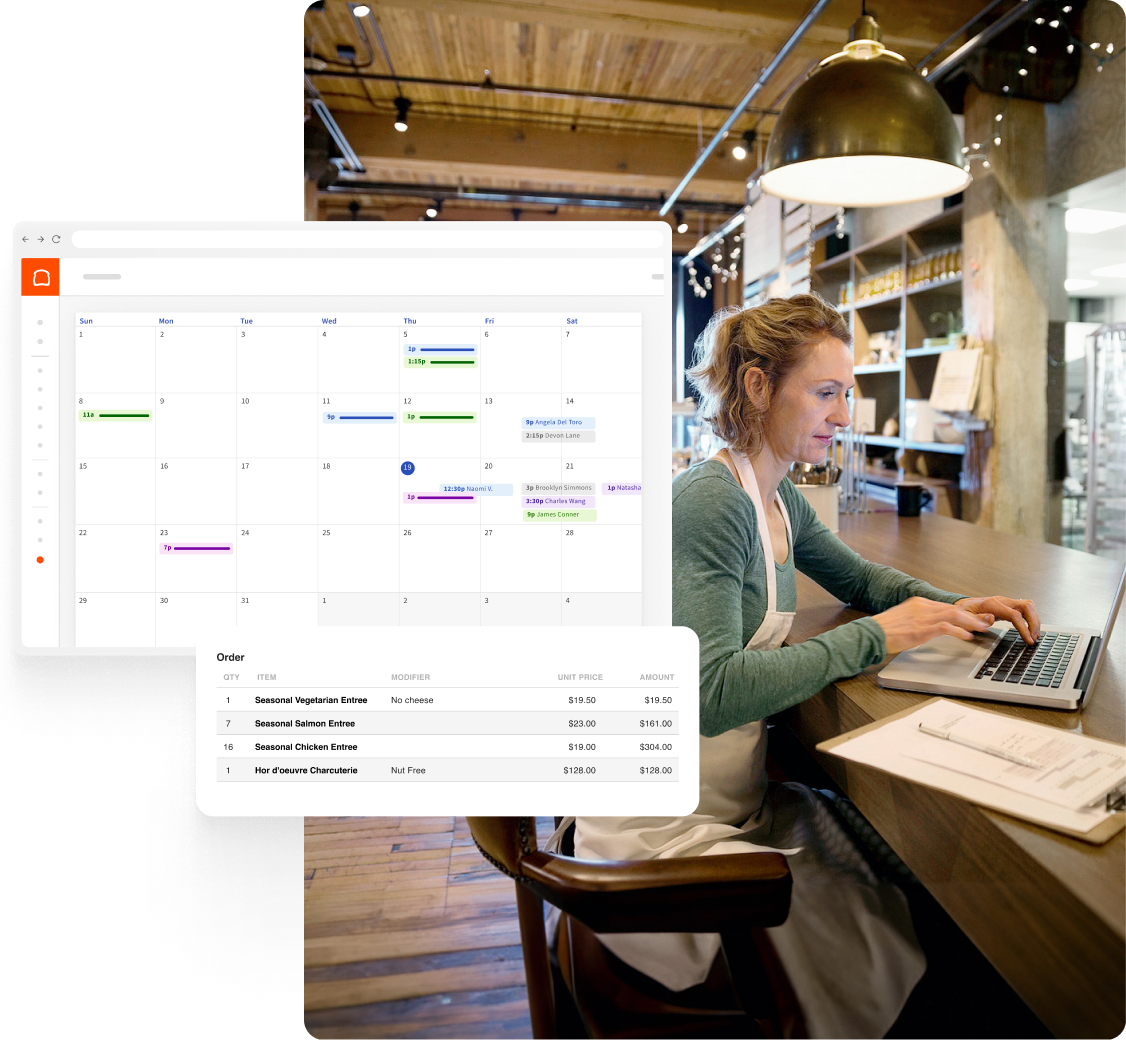 Give your margins a jolt
Attract more of the on-the-go crowd with Online Ordering and the Toast TakeOut app.

Expand your catering business with tools that simplify ordering and invoicing for you and the customer. 

Sell more shirts, mugs, and beans without using a separate device. Restaurant Retail makes it easy to build your brand by selling curated goods.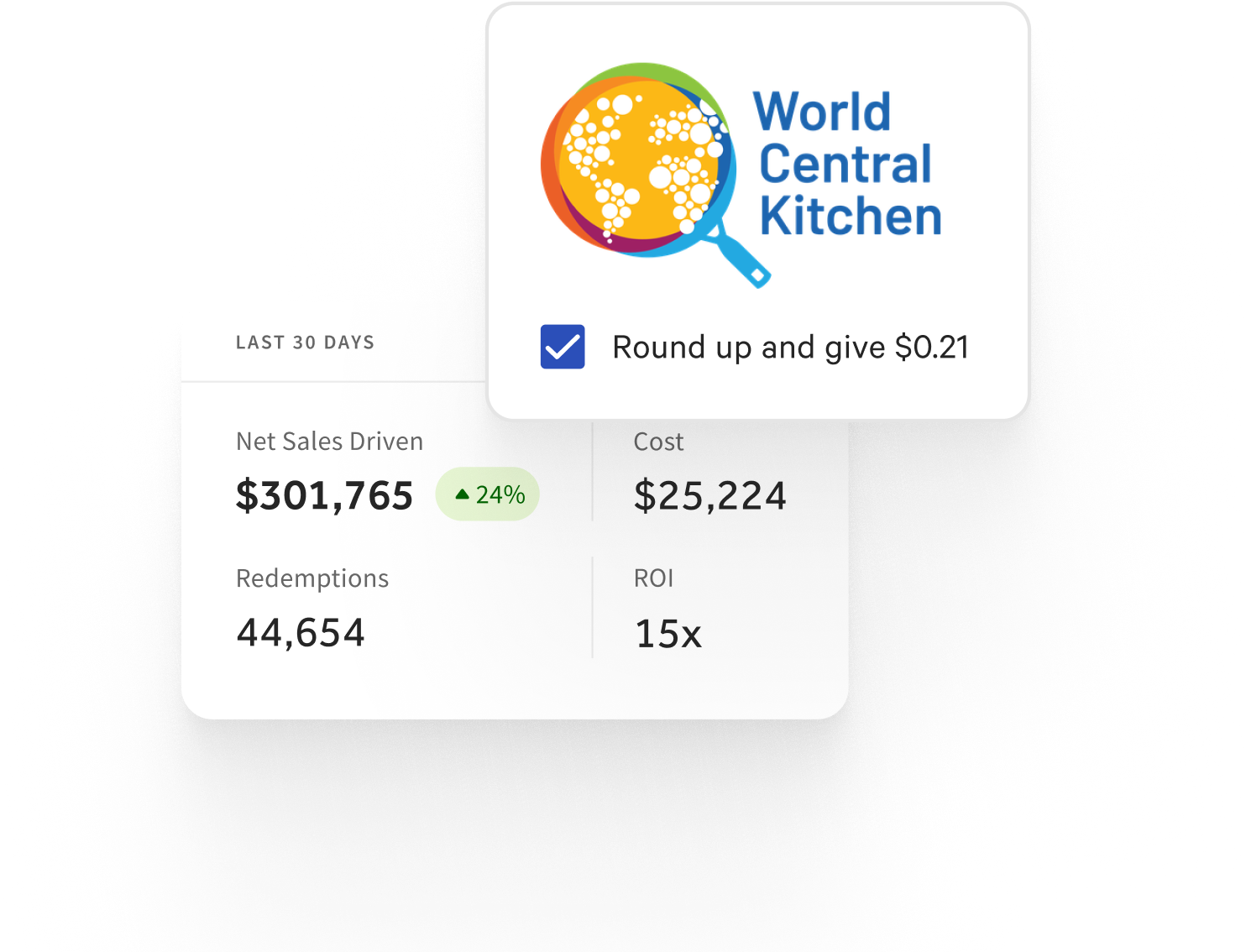 Become your community's daily ritual
Reward your regulars (and create more of them) with an integrated Loyalty program that keeps you #1 in their rotation.

Support local causes with Fundraising — a simple option that lets guests round up their check for charity.

Love a BOGO deal? How about half-off pastries? Offers Hub lets you promote custom deals to bring in business when things are slow.

Get everything you need in one place with 200+ integrations and food/beverage supplier partners.
"Toast made it so much easier for us to grow"
Join thousands of cafes and bakeries brewing up great service without the technical headaches.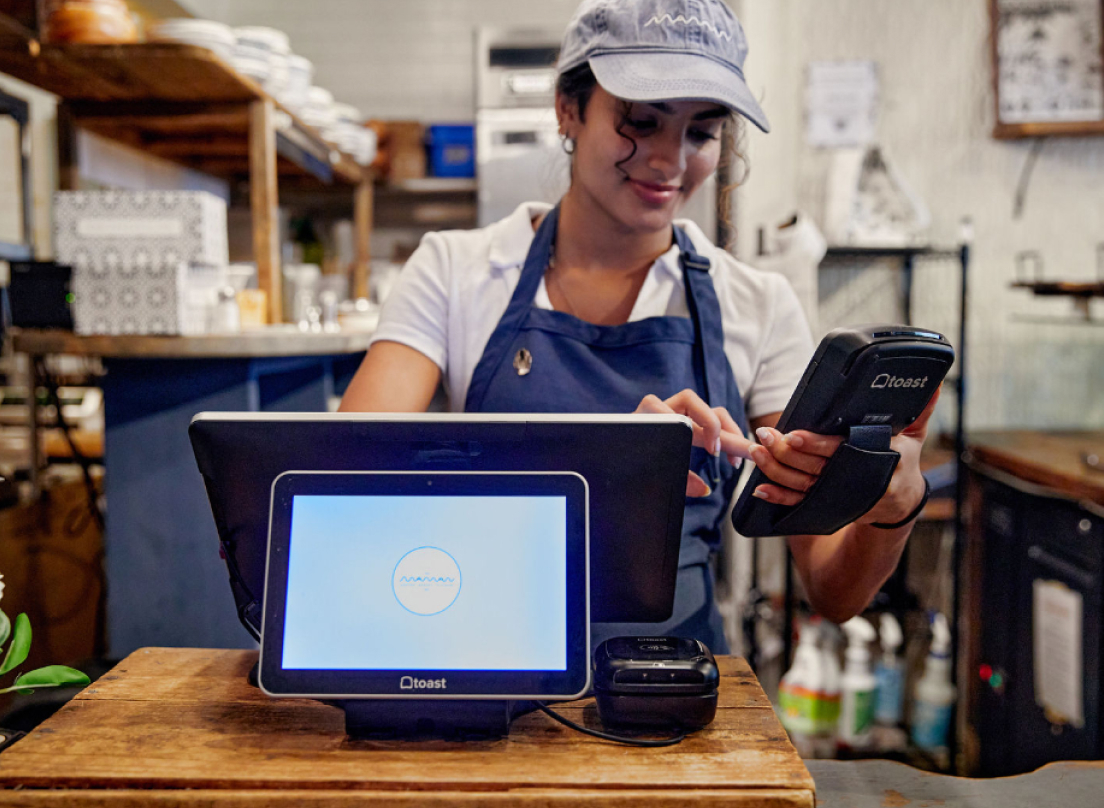 "[Toast] made it so much easier for us to grow and I think without without a partner like Toast, it would have been very complex to grow that fast"
Joe Ferrara
Director of Partnerships & Catering
Maman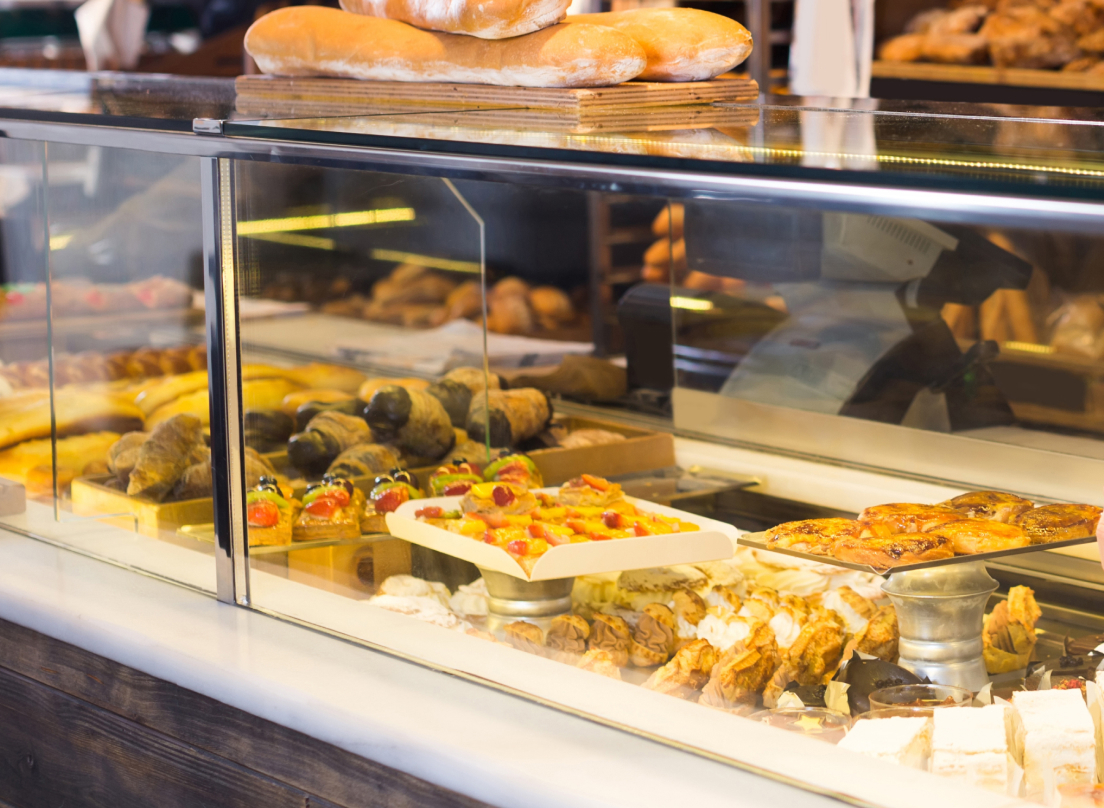 "As a bakery, Toast has been a game-changer. With Catering Online Ordering, the entire team saves time. It gives us a bit more control as we can set longer lead times and higher minimum order size."
Steven Rennau
Director of Operations
Toni Patisserie & Cafe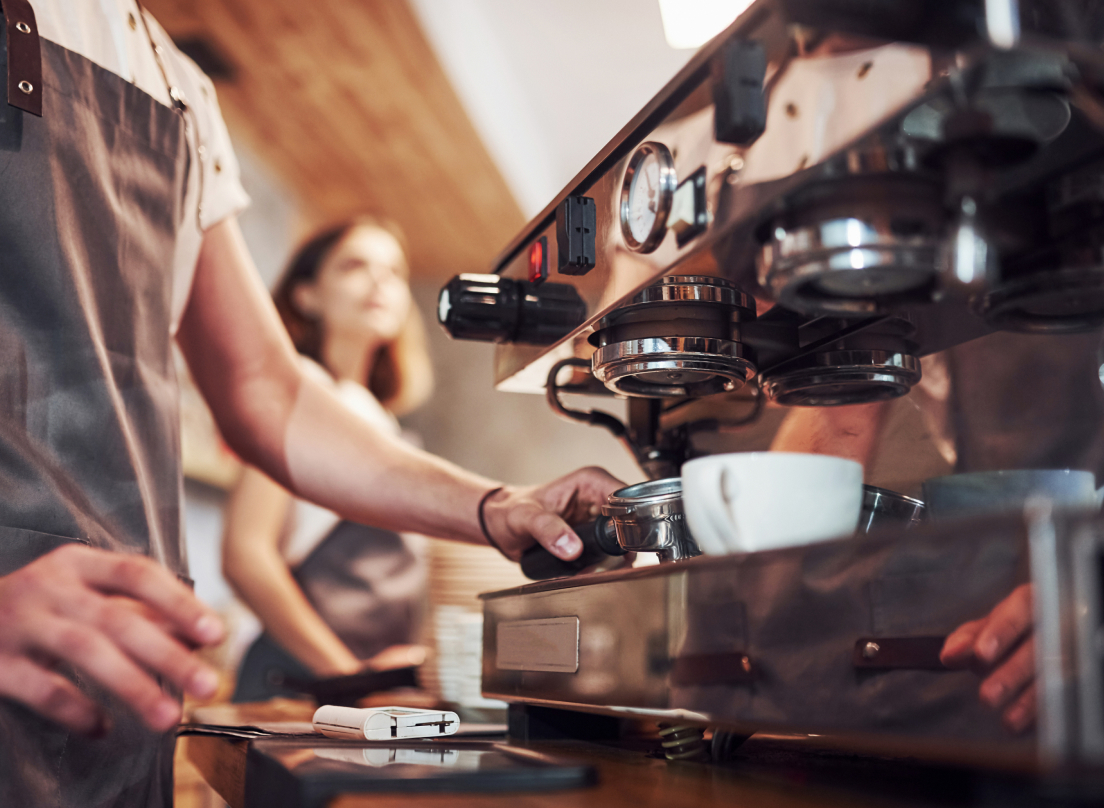 "Having [Restaurant Retail] gives us much more confidence in adding new SKUs to our shelves and not having to explain to every person that we hire where to find it in the system."
Shayna Ferullo
Founder and Owner
Snowy Owl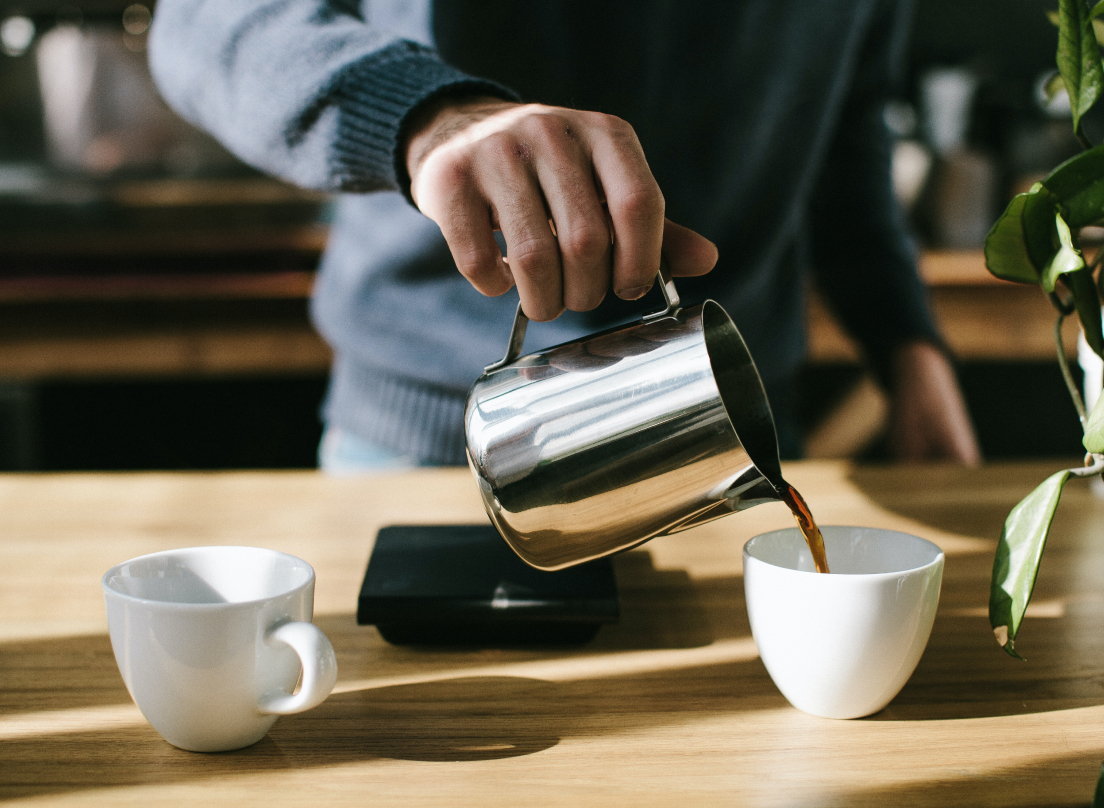 "[The guest-facing display allows us] to pool our tips, so some locations would originally see $4 per hour in tips and are now seeing up to $10 per hour. Our tips have more than doubled."
Cannon Dowell
POS and IT Administrator
Kaldi's Coffee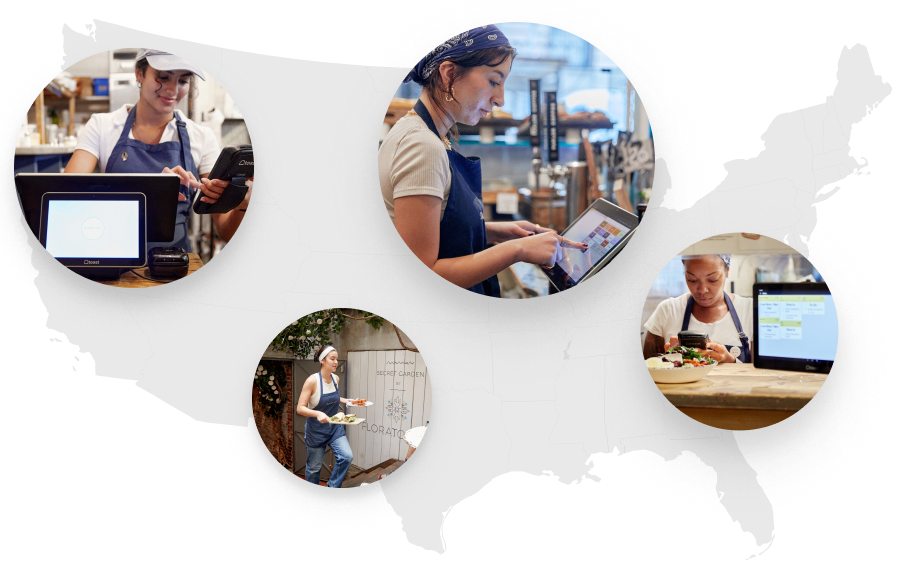 Join the thousands of cafes and bakeries on Toast
From neighborhood shops to regional franchises, find a cafe or bakery near you that's growing faster with Toast.
Search Now
Flexible plans make it easy to start or switch
0% financing
Free setup assistance
24/7/365 support
Cafe/Bakery Starter Kit
For small cafes or bakeries looking to get up and running quickly with 1-2 terminals.
Starting at
$0/month
$0 upfront*
Explore Starter Kits
Toast Flex POS terminal w/ guest-facing screen + cloud-based POS software
Toast Tap payment device for cards, Apple Pay, Google Pay, and more
Simple, flat rate payment processing with real-time fraud monitoring
Customize your kit with optional add-ons
Cafe/Bakery Custom Plan
For cafes and bakeries looking to ramp up growth and simplify operations with tools from the entire Toast platform.
Get a Free Demo
Custom POS hardware setup + cloud-based POS software
Online Ordering and Delivery
Payroll and Team Management
Loyalty, Gift Cards, and Email Marketing
Catering & Events and Restaurant Retail
Automated Inventory and Food Costing
90+ Partner Integrations
And more
Frequently Asked Questions
For exploring more ways to grow revenue, our cafe/bakery customers love Restaurant Retail, Catering Online Ordering (a feature of Catering & Events Pro), and Online Ordering Pro.
Toast Flex for Guest (our guest-facing display), Kitchen Display System, Kiosk, Toast Go handhelds, and Mobile Order and Pay are also favorites for speeding up service and preventing long lines.
Last but not least, Toast's Loyalty and Email Marketing products are used by cafes and bakeries looking to turn their customers into regulars
Yes — you can access in-depth reports on sales, labor, customers, inventory, and much more from anywhere.
Toast is built specifically for the restaurant industry, including cafes and bakeries. Toast POS was ranked in 2023 as G2's leading restaurant point of sale.
Opening soon? Congrats on your new location! Book a free demo and we'll design a plan that's perfect for getting your cafe or bakery up and running.
You're there for guests & we're there for you
Reliability is key when you have a line full of guests counting on you for caffeine. That's why Toast always has your back, no matter what the morning brings.
24/7 support from hospitality pros
Live support is always a phone call away, even at 5am for the opening crew.
Talk to people who speak your language — 70% of employees have hospitality experience.
Find answers fast in Toast Central when you're too busy to chat.
Tough enough for everyday mishaps
Spilled milk won't get through spill proof construction.
Built to survive accidental drops.
Heat-resistant gear that's just as comfortable in the kitchen.
Offline Mode to save the day if WiFi drops
Put down the pen and paper — you can still ring in orders.
No more switching to cash only.
Keep taking cards. Payments process as soon as you're back online.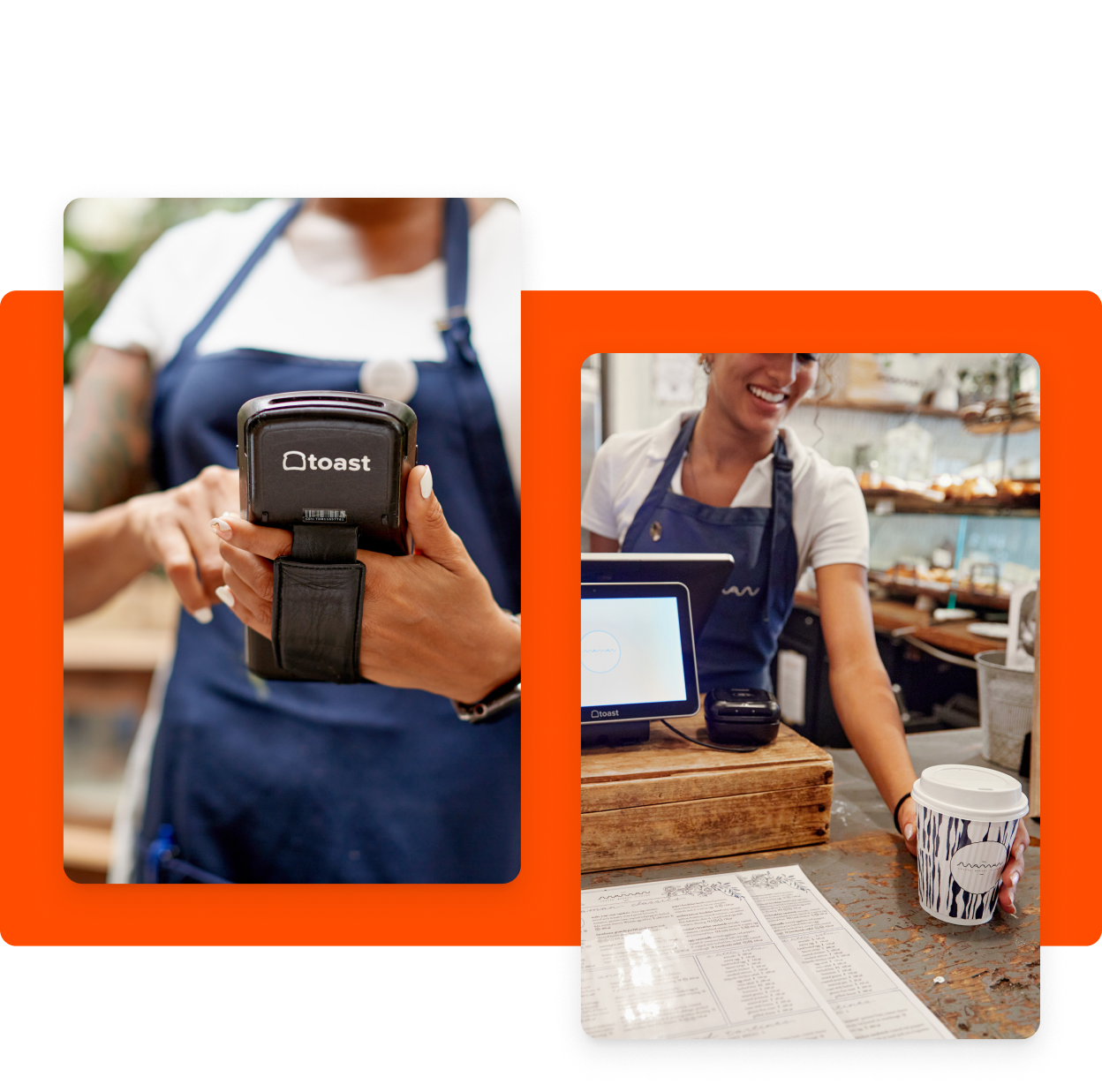 Get a free online demo from our cafe & bakery experts
Already use Toast at your restaurant? Log in to Toast.
By requesting a demo, you agree to receive automated text messages from Toast. We'll handle your info according to our privacy statement.
Start planning or leveling up your cafe or bakery in the next five minutes
Access an entire library of resources to help you confidently brew up whatever's next, whether you're focused on expanding or just getting started.
How to Write a Cafe Business Plan in 2023 (Free Template)
Restaurant Opening Calculator: How Much Does It Cost to Open a Restaurant?
How to Open a Coffee Shop: Starting a Coffee Shop Business Checklist (2023 Guide)
Hungry for more? We've got you covered