Article
How Kiosks Are Empowering Restaurant Guests for the First Time
Self-service kiosks give restaurant guests more control in their ordering experience
Restaurant technology is changing the face of the industry as we know it. With the infusion of digital gift cards, loyalty programs, and online ordering, guests can shape their own restaurant experience. Now, a new technology gives them complete control: restaurant kiosks.
Powered by Froala Editor
From Panera Bread to Protein Bar
As the co-founder of a restaurant technology company, you can imagine that I visit many, many restaurants - both for work and outside of work.
When I'm in a rush, however, sometimes I need to get my food fast. On those days, I visit Panera Bread, which just so happens to be in the same building as Toast Headquarters in Fenway. It also just so happens to be the first Panera to implement kiosk technology.
According to Blaine Hurst, Chief Growth Officer at Panera Bread, 60% of lunchtime transactions are completed on touchscreen kiosks at this location. 23% of orders placed at Panera 2.0 stores are digital, compared to 4% at Starbucks.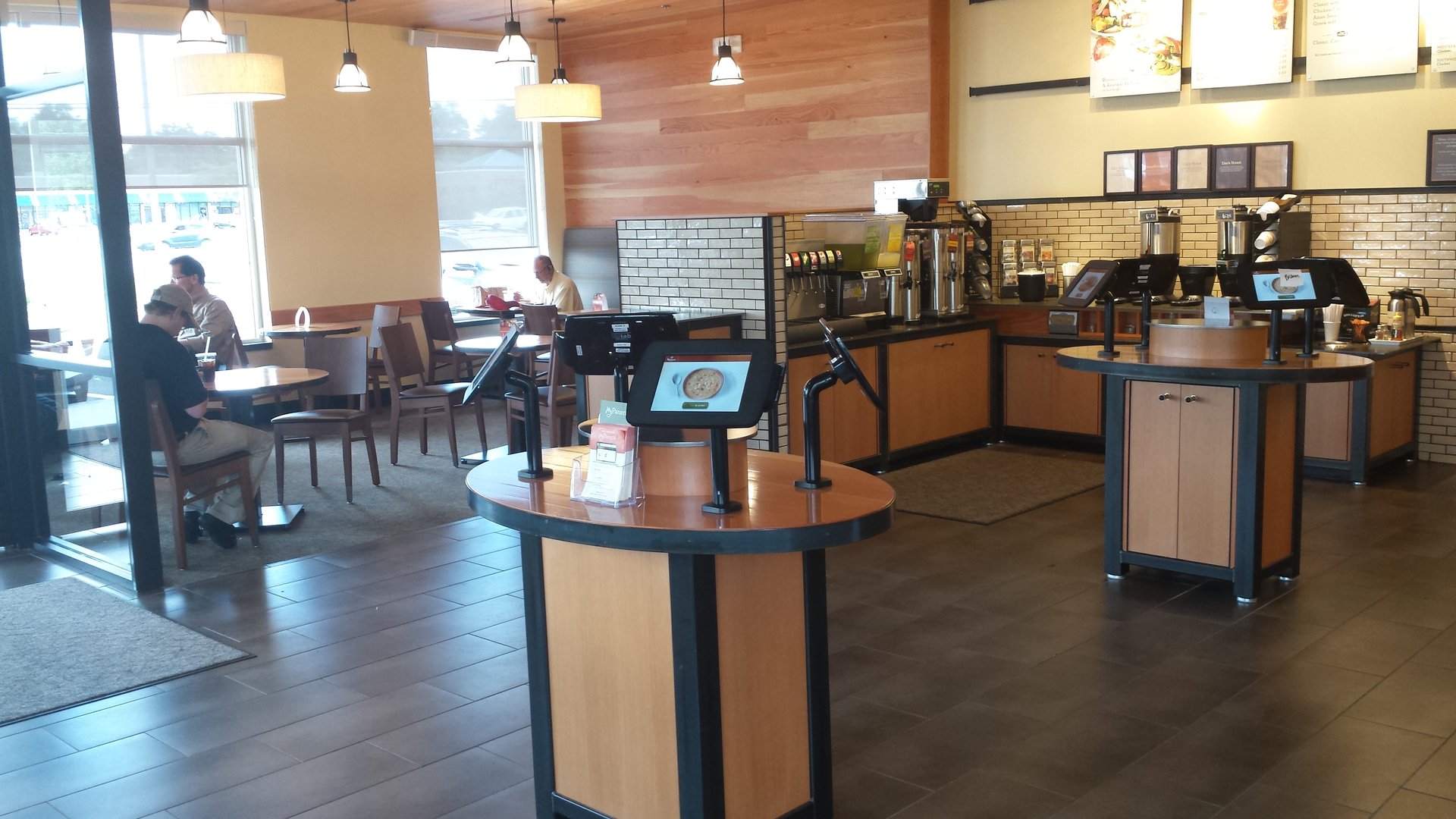 This makes sense to me; I use their kiosk almost every time I go there. I used to use the kiosk only when there was a line at the register, until I discovered the back entrance, where there are kiosks right when I walk in.
And one day, when I was ordering my usual Blueberry Oatmeal, it hit me: Kiosks are a great customer experience, but most restaurants do not have the same budget to spend on a large custom kiosk project like Panera. Toast could change that. We could develop this kiosk technology for all of our customers, small business and enterprise restaurant alike.
I also realized that kiosks are a part of a bigger trend than just "technology." Concepts like Chipotle are great at engaging customers, in part because of the ability to easily personalize orders. And similar restaurants are growing as fast or faster than Chipotle, such as pizza concepts like Pieology or Greek concepts like my new favorite restaurant across the street, Saloniki.
This idea is not lost on the big players either. McDonald's "Create Your Taste" campaign is a great example. It's obvious guests want a larger variety of options from their food and their technology. Kiosks give them both - allowing them to explore the menu and easily personalize their order, all without slowing down the line or introducing mistakes.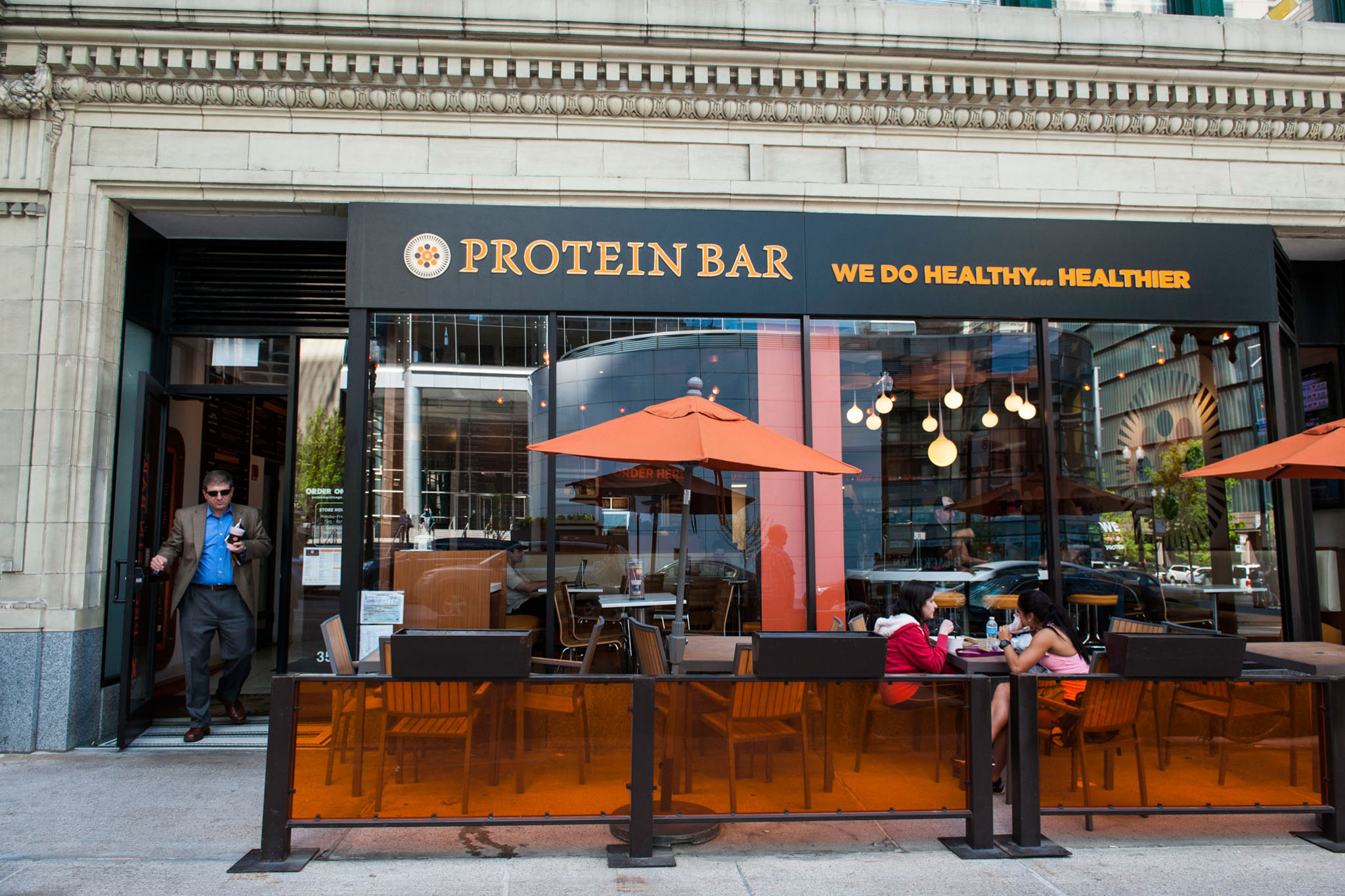 I wasn't the only one who came to that revelation. Jon Arbitman, Senior Technology Services Manager at Protein Bar, also knows that kiosks are the wave of the future. A Toast customer, Protein Bar, approached us with the vision to implement kiosks in their busy fast-casual concept.
"We want people to be able to have their own journey at Protein Bar and Thrive360 Eatery," said Arbitman. "Toast's kiosk technology offers an avenue for customers to forge their own journey – seeing the items as they're browsing the menu on the kiosk and selecting exactly what they want. Our mission is to change the way people eat on the go and the kiosks support that goal, making the process even faster for our customers who want to get in and out quickly."
We collected feedback from our customers, ramped up our engineering resources, and built a new product from the ground up for our customers to compete with national chains: Toast Kiosks. Now, we're exploring how kiosks affect restaurants inside and out. Read on for our analysis.

How is the Guest Experience Impacted?
According to the National Restaurant Association, 37% of restaurant operators consider the customer ordering process to be the most important area of development in the next 5 years. Also, 42% of diners would use self-service ordering kiosks if available.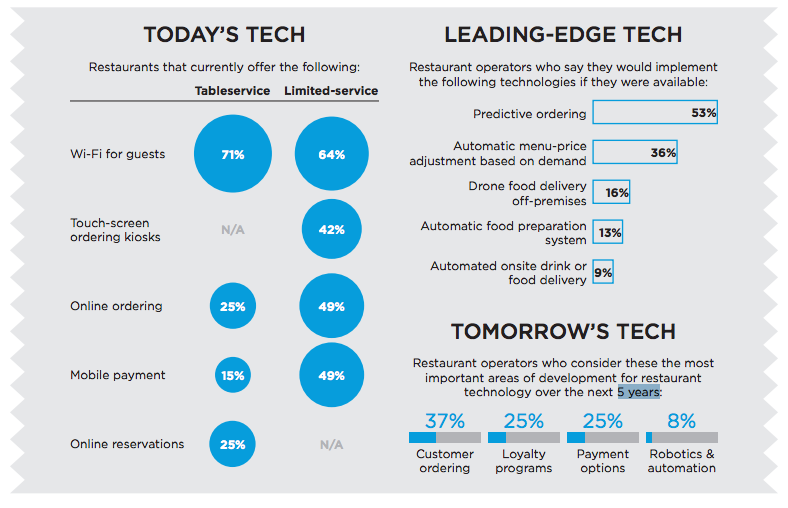 It's that intersection of restaurateur and diner interest that motivated Toast to build kiosk technology. Our vision is to create an even better restaurant guest experience.
How? Kiosks can help shorten lines at the register during busy times and reduce the likelihood of getting the wrong orders. Plus, customers have the power to discover new menu items and personalize their order right at their fingertips.
"I absolutely recommend looking at kiosk technology because it offers an avenue for people to do everything on their own," said Jon Arbitman of Protein Bar. "Customers like to have that choice. It may not be the only payment option, but it's a great option to have for customers who want to get in and out quickly."
How Can Restaurant Kiosks Grow Revenue and Help Improve Operations?
For the restaurateur, there are clear benefits. Kiosks improve throughput, which increases sales. Customer convenience results in more frequent visits and guest loyalty.
Kiosks have even been shown to increase average check size. Many studies have shown this (e.g. see this article on Applebee's kiosks). And while a lot of the research has been on full-service tabletop restaurant kiosks, the same psychology applies to all kiosks.
Customers at a kiosk don't feel the same time and/or social pressure as they might with a large line behind them at the counter, so they can take their time and order more. Also, the same merchandising techniques for cross selling and upselling that have been employed by ecommerce companies for years can be applied in the kiosk software, and this also increases order size.
At Panera, when I use their kiosk, they always ask me if I want to add drinks. I usually don't, but when I do, it's because of the kiosk; in almost every case, I wouldn't have asked for an extra drink if I were ordering at the counter.
Will Kiosks Eliminate Human Interaction in Restaurants?
The short answer is: no.
Unless you're opening a futuristic concept like Eatsa or using food automation like Spyce or Momentum Machines, I don't think kiosks eliminate the need for great cashiers or great servers. Some customers will always prefer that human element, and it's still valuable to give them a choice.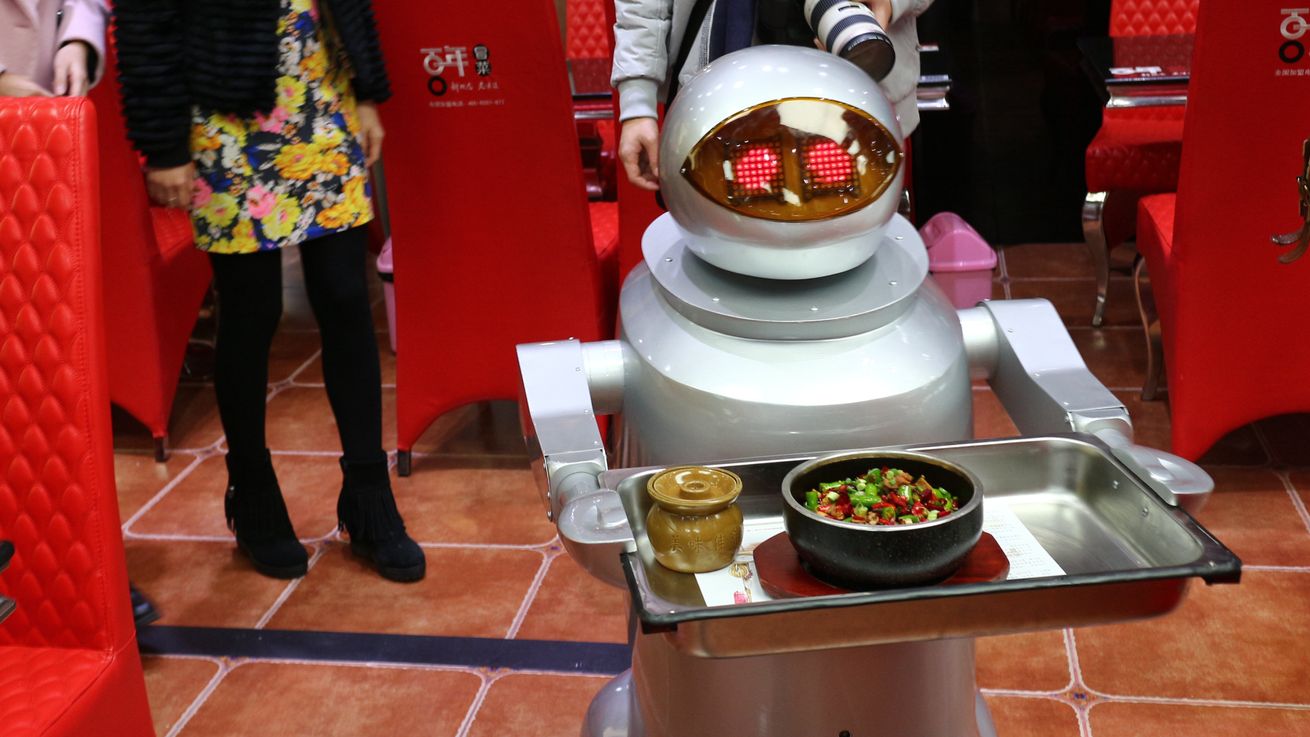 Now, the second part of this question is: will this cut down on labor?
For locations with more than one cashier, a restaurant may end up cutting down the number of shifts as a result of kiosks. However, improved throughput likely leads to more people eating at the restaurant, and labor is simply shifting from the front of the house to the back of the house.
And given it generally takes more labor to make food than to ring it in, kiosks could actually increase total labor hours at a restaurant. However, incremental kiosk sales will likely translate to lower prime costs overall.
"With the Toast kiosks, there's more interaction between the staff and our customers because they're out there talking to them without the barrier of a counter," said Arbitman of Protein Bar. "We're seeing a higher average ticket size because people buy with their eyes. They're adding more items to their kiosk basket than they would at the counter."
Where Can We Go From Here?
The money saved by implementing kiosks can be split across investors, owners, employees and customers.
It might be reinvested in hiring more employees to increase service level, once again bettering the guest experience. It might lead to paying employees more, which is something In-N-Out Burger has seen great results from. It might allow you to lower prices for customers. It might contribute to better ingredients and better product. It might go towards investments in kitchen equipment or other capital investments that make the restaurant more efficient.
Ultimately, for many restaurateurs, kiosks will improve their restaurants and their customer's experience. I expect to see a lot more restaurant kiosks in the future.
To learn more about about how Toast Kiosks work alongside the restaurant POS system and find out whether they're a good fit for your restaurant concept, fill out the form below.
Related Restaurant Resources
DISCLAIMER: This information is provided for general informational purposes only, and publication does not constitute an endorsement. Toast does not warrant the accuracy or completeness of any information, text, graphics, links, or other items contained within this content. Toast does not guarantee you will achieve any specific results if you follow any advice herein. It may be advisable for you to consult with a professional such as a lawyer, accountant, or business advisor for advice specific to your situation.