Quicker service. Smoother operations. Happier guests.
Get more efficient (and more profitable) with a modern point-of-sale platform that makes service smoother—not harder.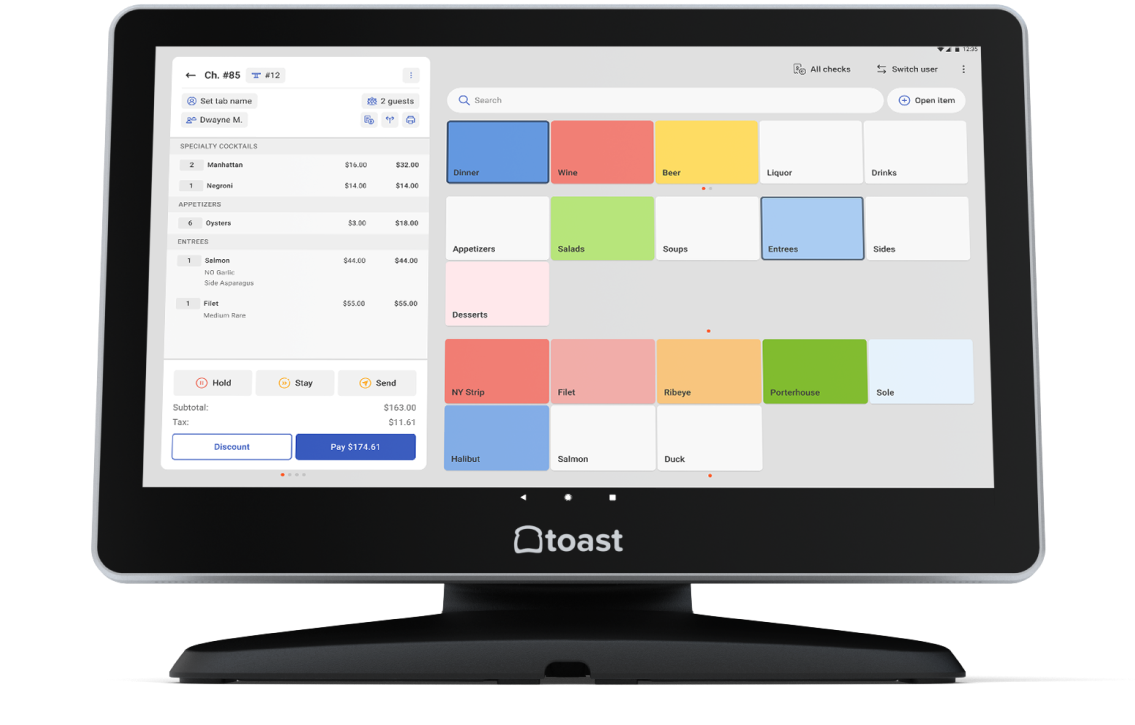 Intuitive Interface
Designed with busy restaurants in mind, Toast POS helps reduce overall training time.
Optimal Screen Organization
Relevant actions are grouped, making items easier to find.
Quick Edit Mode
Order, rename, add, and delete various parts of your menu.
Meet the POS that actually helps make restaurant life easier
Whether you're running the show or running food, you don't have an extra minute. Toast helps you get things done so you can get back to your guests—or whatever's on your plate next.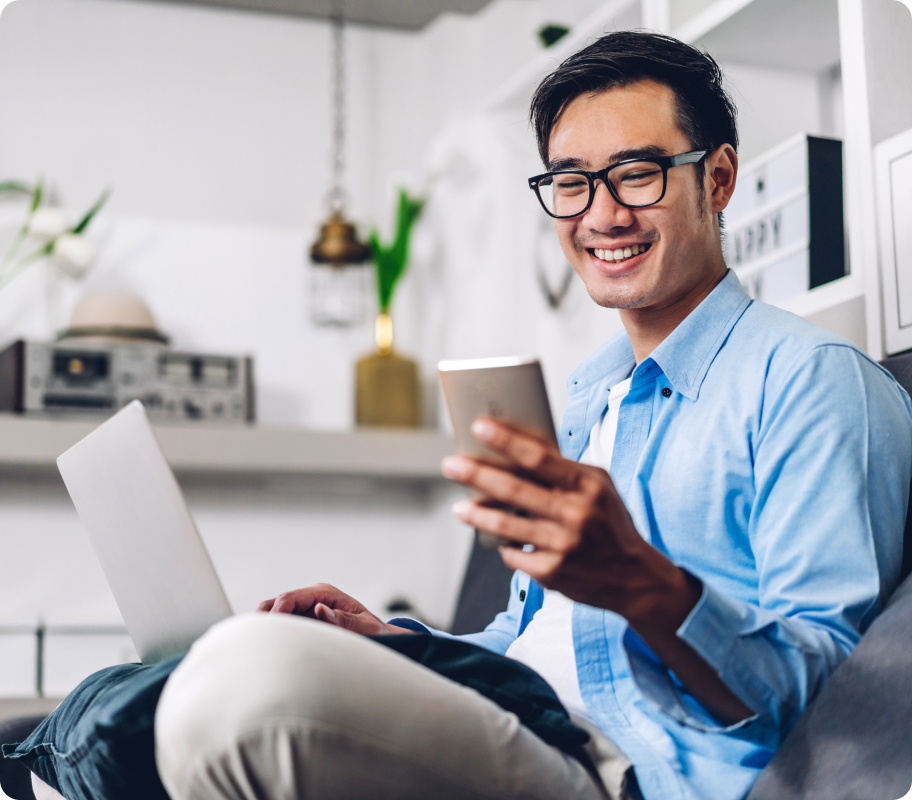 Access Toast from anywhere
Toast's cloud-based platform lets you check on numbers even when you're away from the restaurant.

"I can go on my phone and quickly check how the restaurant is doing. It's great that I don't have to be in the restaurant to run reports."
Josh Henneman
Manager
Party Fowl (Nashville, TN)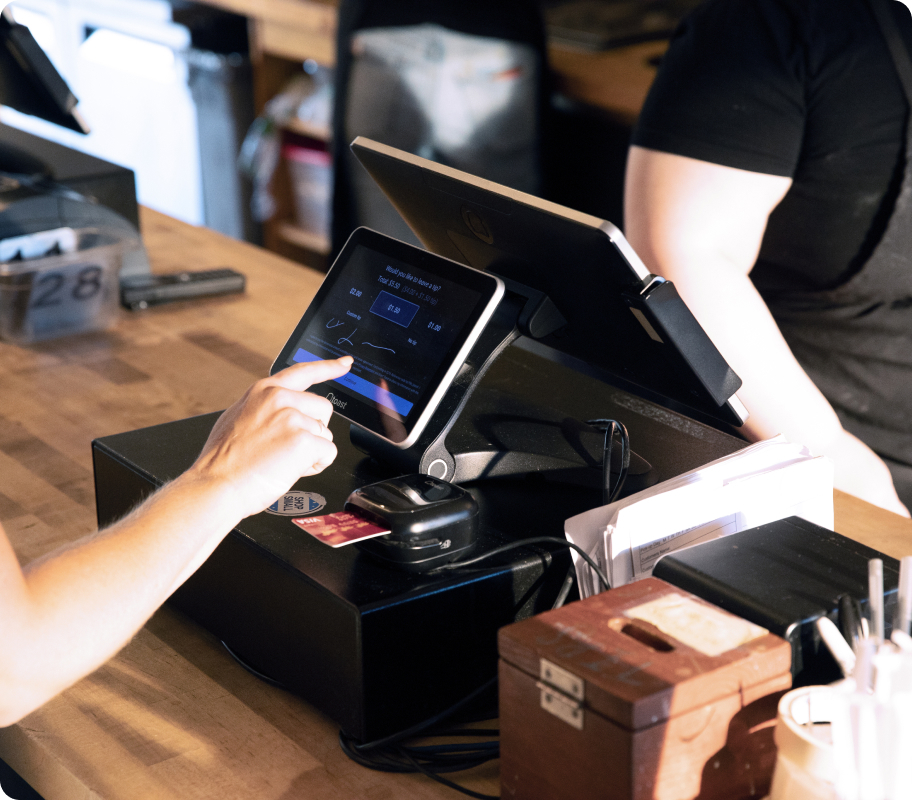 Helps you navigate disruptions
Offline Mode allows you to continue to take orders and payments until connection is reestablished, so you have options other than pen and paper.

"If the network were to go down, Toast still operates as normal for FOH and BOH staff due to the great offline feature."
Grant Lieberman
Director of Technology
Dos Toros Taqueria (New York, NY, and Chicago, IL)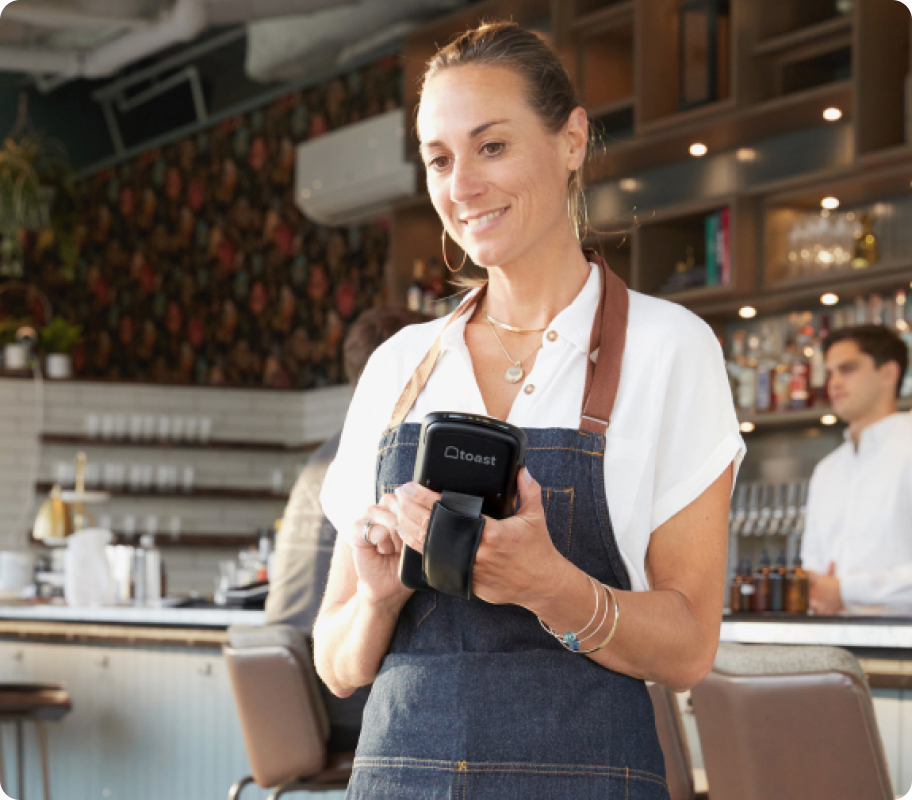 Split checks in a flash
It only takes a few taps to split checks or even individual menu items across any number of guests.

"[With our old POS], we had to void everything out and start over. With Toast, we simply drag the items onto separate checks and print the receipts. It takes seconds."
Gina DiZonno
General Manager
Arrowhead Ales Brewing Company (New Lenox, IL)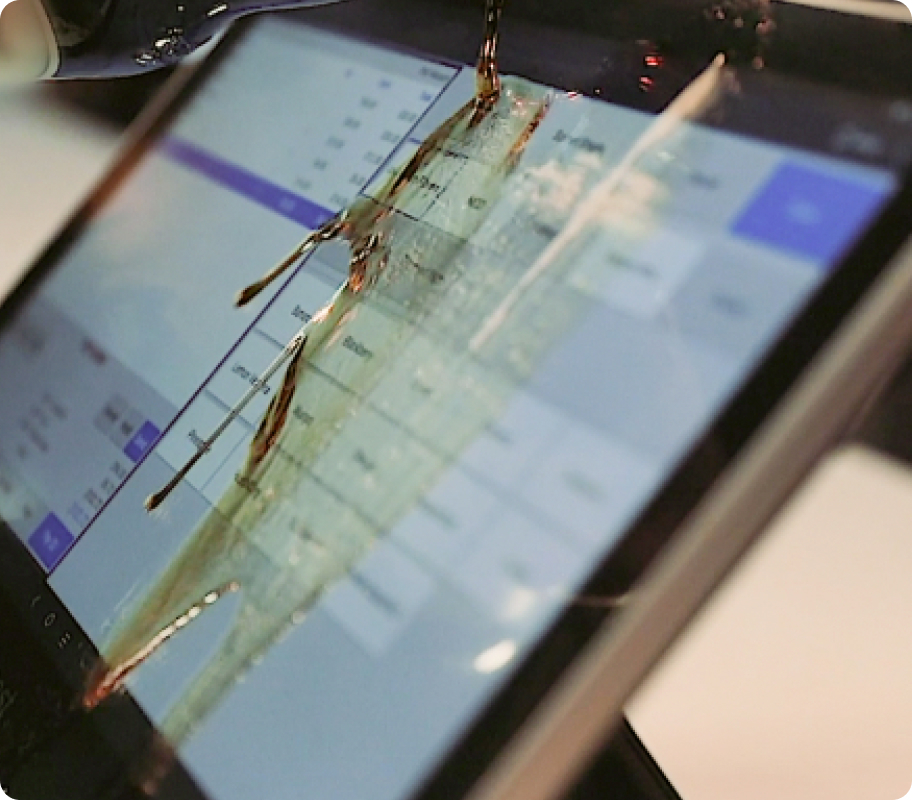 Stop sweating drops and spills
Toast hardware is built for everything your restaurant can throw at it. With IP54 spill and dust proof ratings, you won't have to worry about constantly replacing gear.

"With our old hardware if somebody was to spill a beer on it, it was a crisis moment... Now, if you spill a beer on [Toast Hardware], you wipe it down and go about the day."
Brad Tinkham
General Manager
Harpoon Brewery (Boston, MA)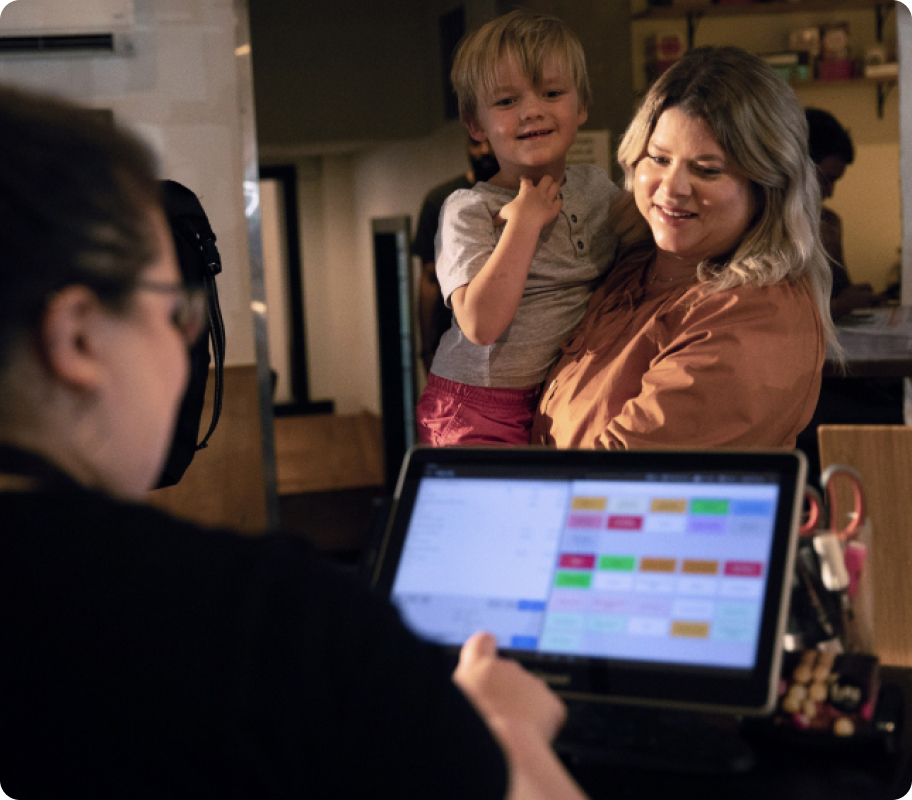 Take orders and payments faster
Help your staff spend more time focusing on guests (and less time staring at the POS).

"We saw that [Toast] was operating significantly faster than our previous hardware. They're fast as heck."
Brad Tinkham
General Manager
Harpoon Brewery (Boston, MA)
Everything you need for a better guest experience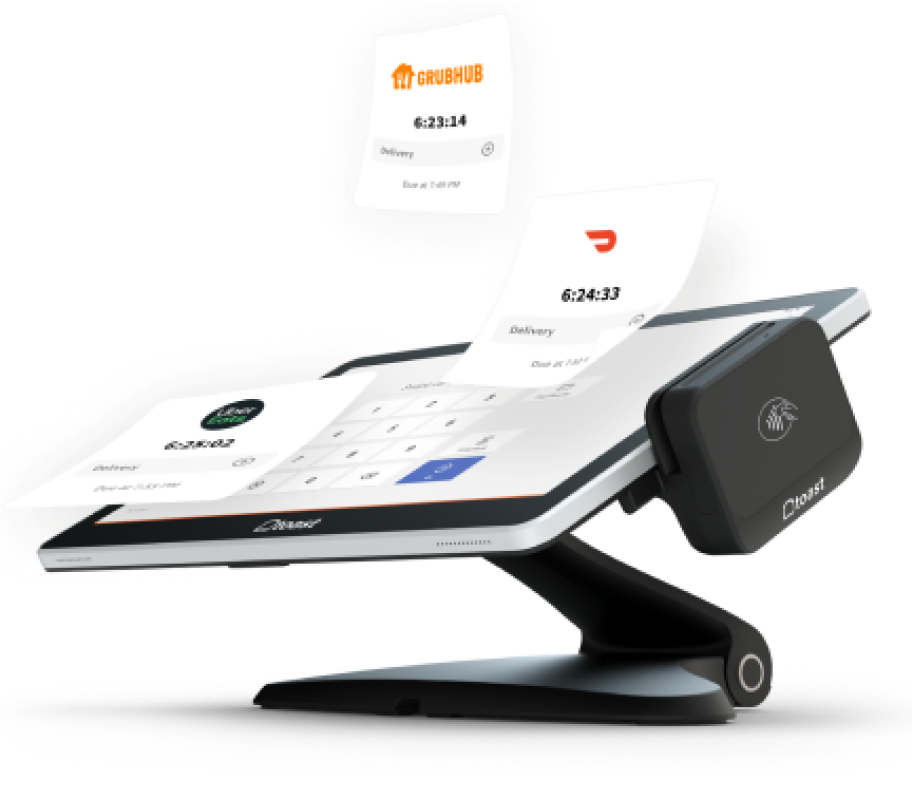 Connect seamlessly with Toast's third party delivery integrations
There's no need to babysit multiple tablets for third party delivery apps like Uber Eats, DoorDash, Postmates, and Grubhub. Toast connects directly with all of these services, so orders go straight to your POS.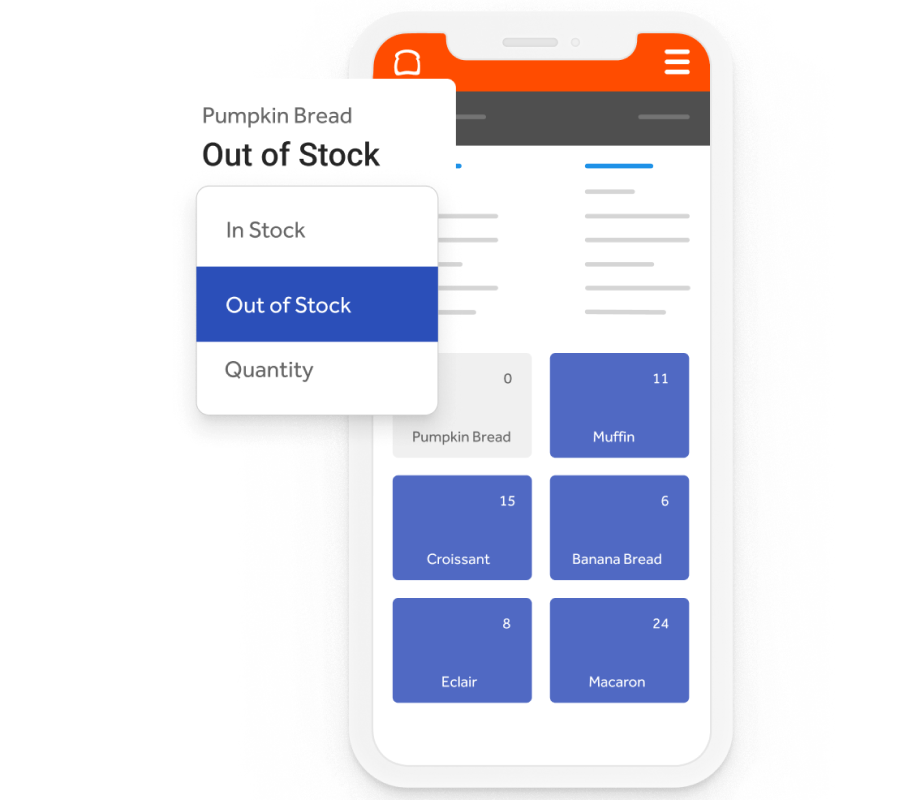 86 items instantly
FOH and BOH can remove items in real time, keeping everyone on the same page.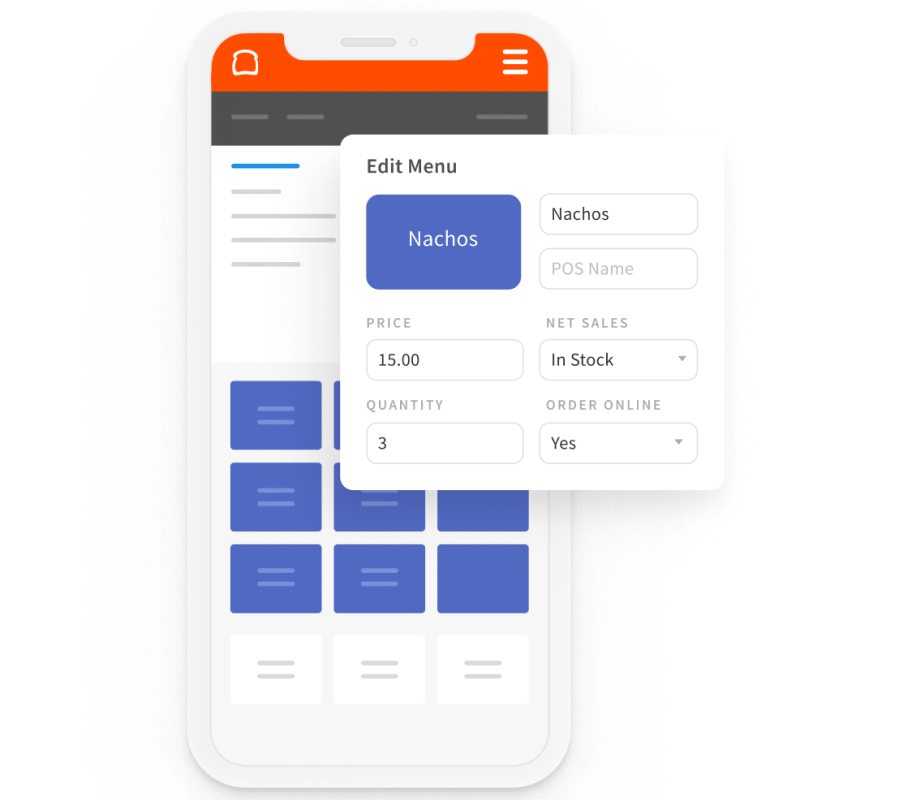 Change menu items on the fly
Edit your menu from any terminal or your smartphone so you can adjust without logging into the backend. Add specials, 86 items, and sync updates with your online menu automatically.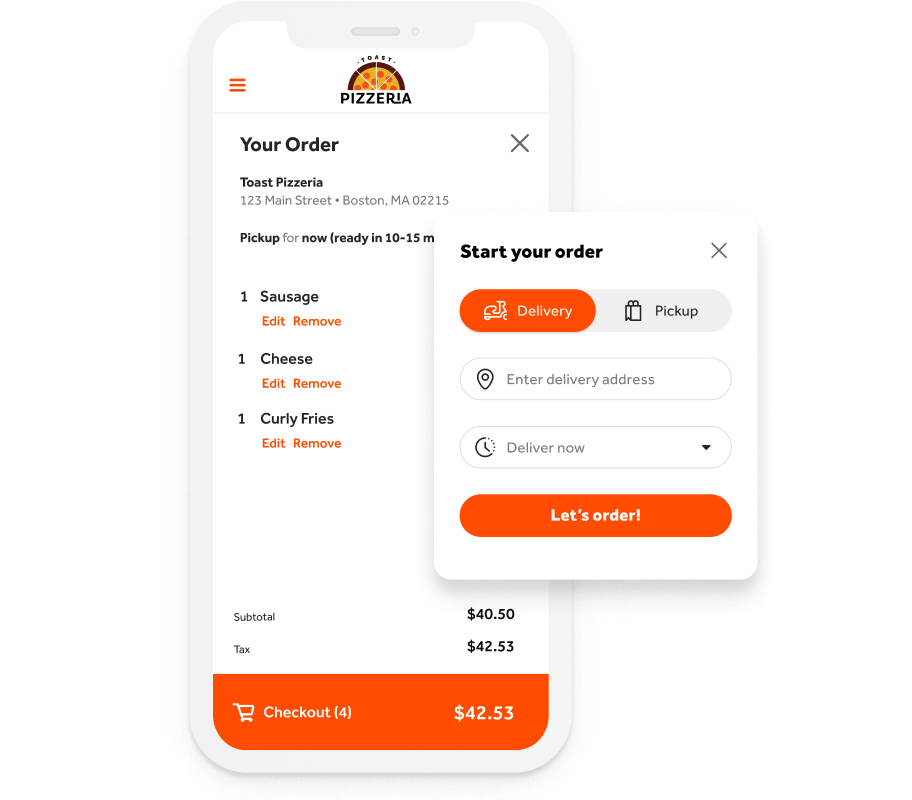 Add commission-free online ordering
Open a new revenue stream for your restaurant with simple online ordering that takes zero restaurant commission fees. Offer takeout, curbside, or even delivery through an on-demand driver network.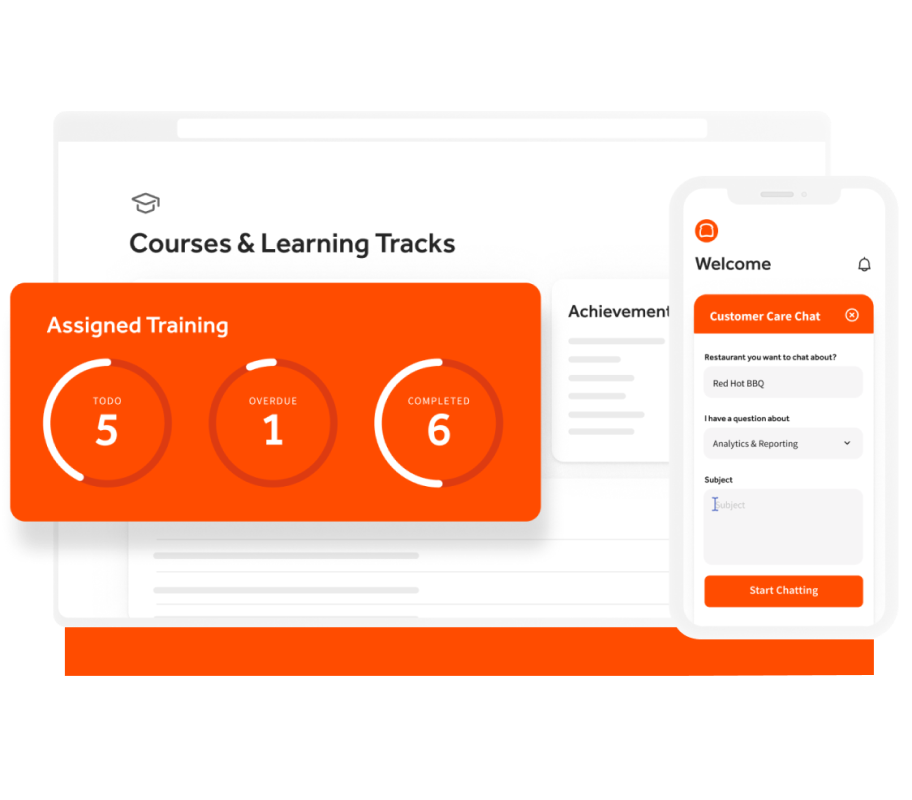 Get 24/7/365 support from restaurant experts
Support team members don't just know Toast—they know restaurants, too. From on-site training and implementation to remote help any time you need it, we've got your back.
Fine dining or food truck — Toast has the flexibility you need
No matter how you serve guests, Toast serves you. Customize your POS hardware to help get food out faster and more accurately.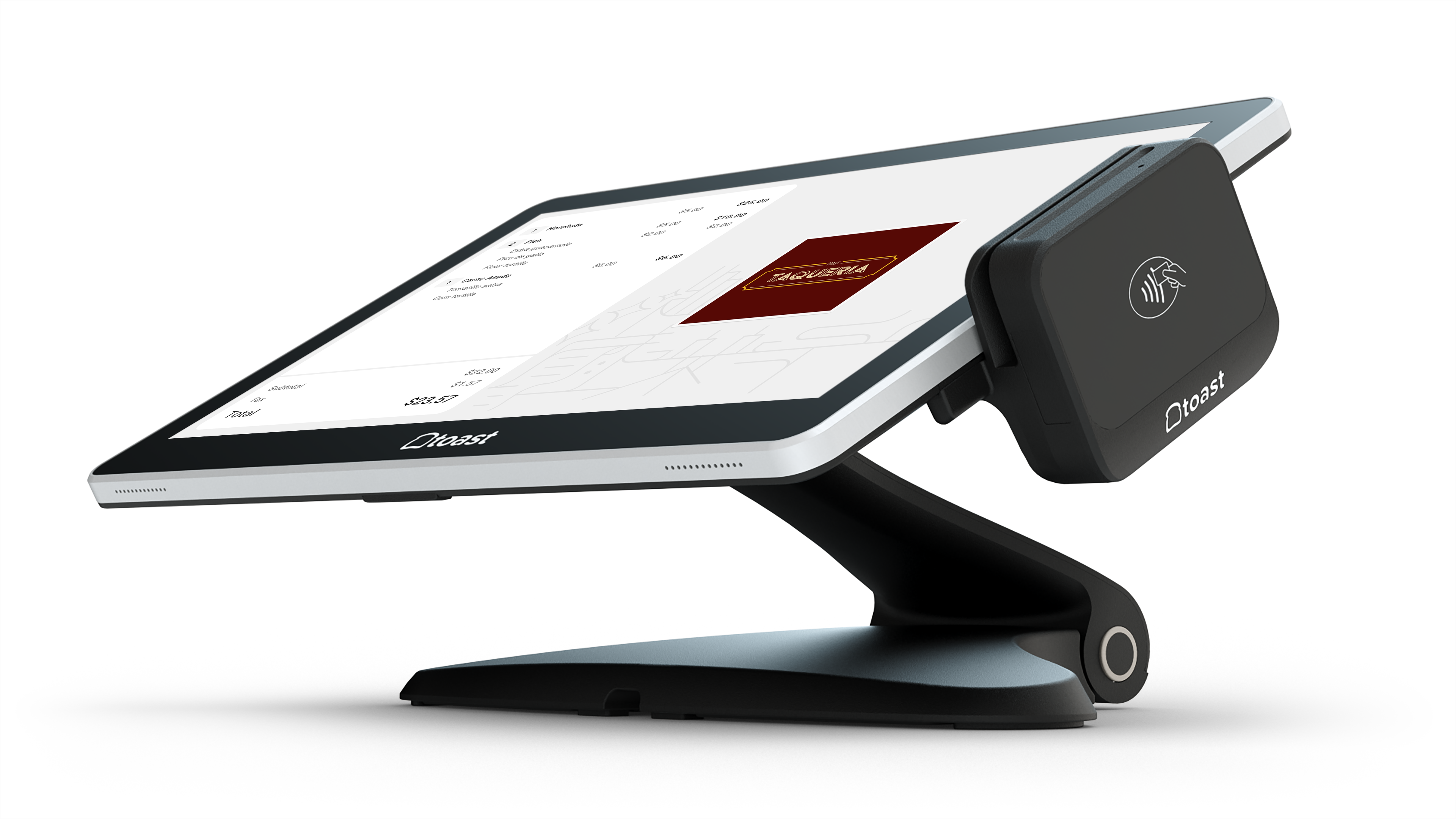 Versatile Terminals
Flip the screen, mount it to the wall, or even let guests in line follow along on a second screen.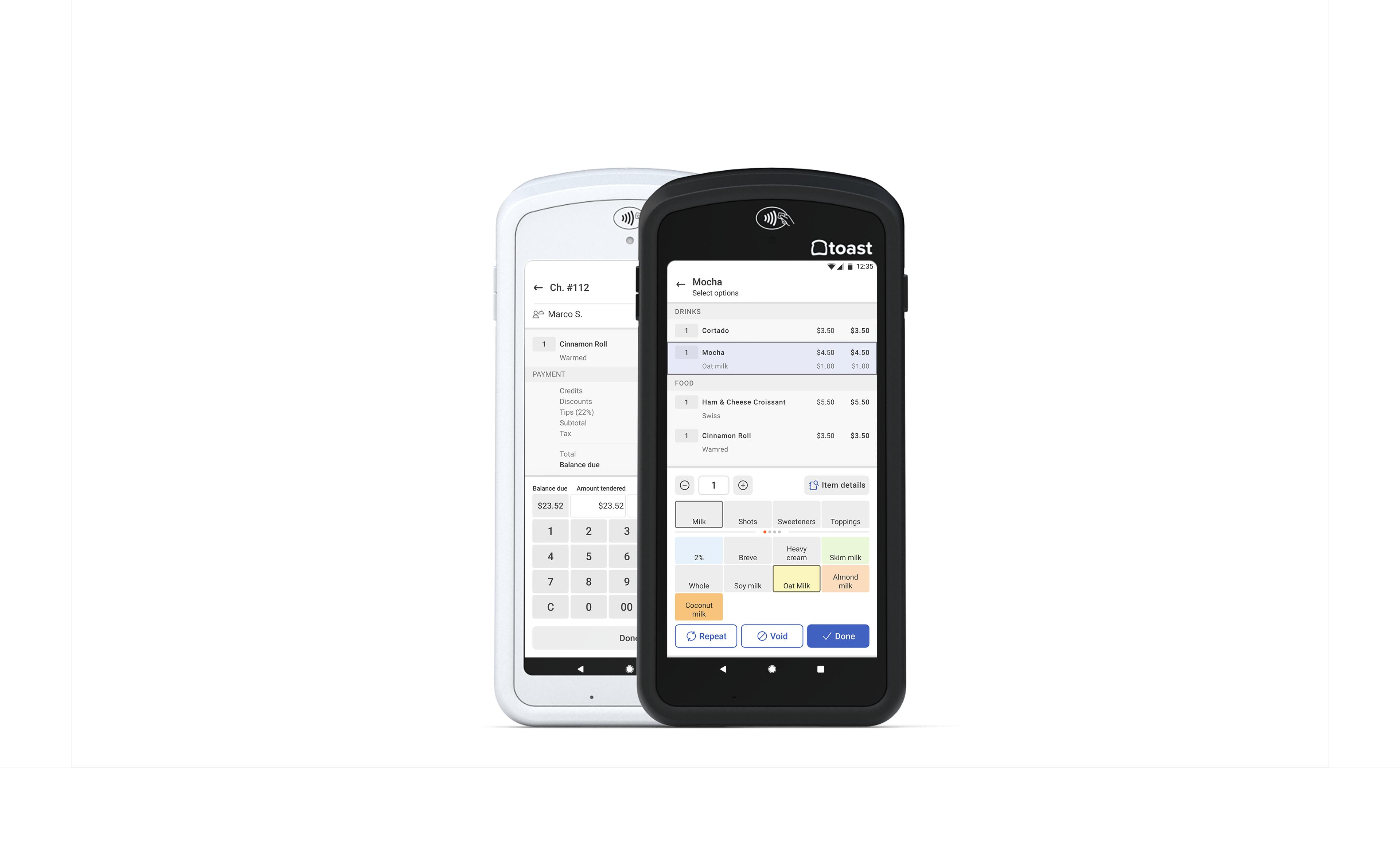 ToastGo Handhelds
Enter orders and take payments tableside for faster, more efficient service.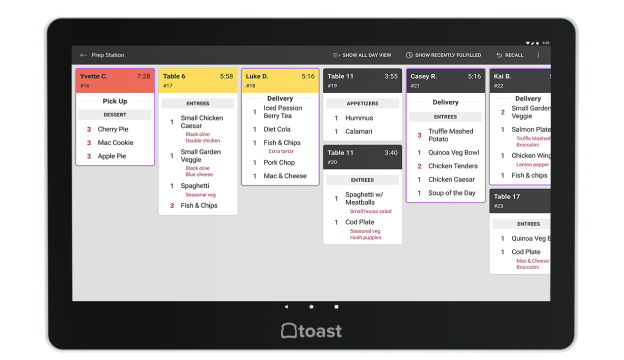 Kitchen Display System
Eliminate bottlenecks by connecting your FOH and BOH. Automatically route orders to the right station and send notifications when food is ready.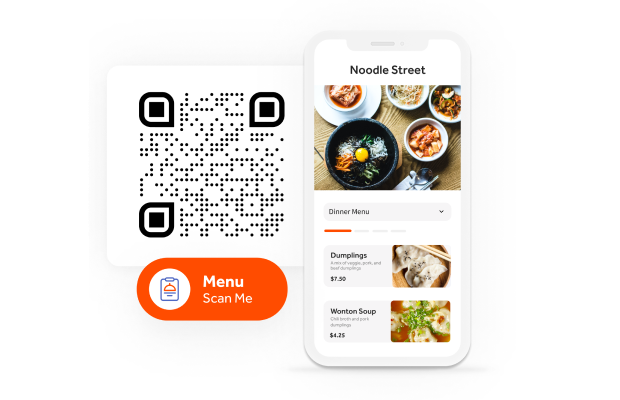 Mobile Order & Pay
Help reduce wait times with a QR code guests can scan to order and pay.
Restaurants like yours love Toast
Toast gives you everything you need and nothing you don't—no matter your restaurant type. Just ask our customers.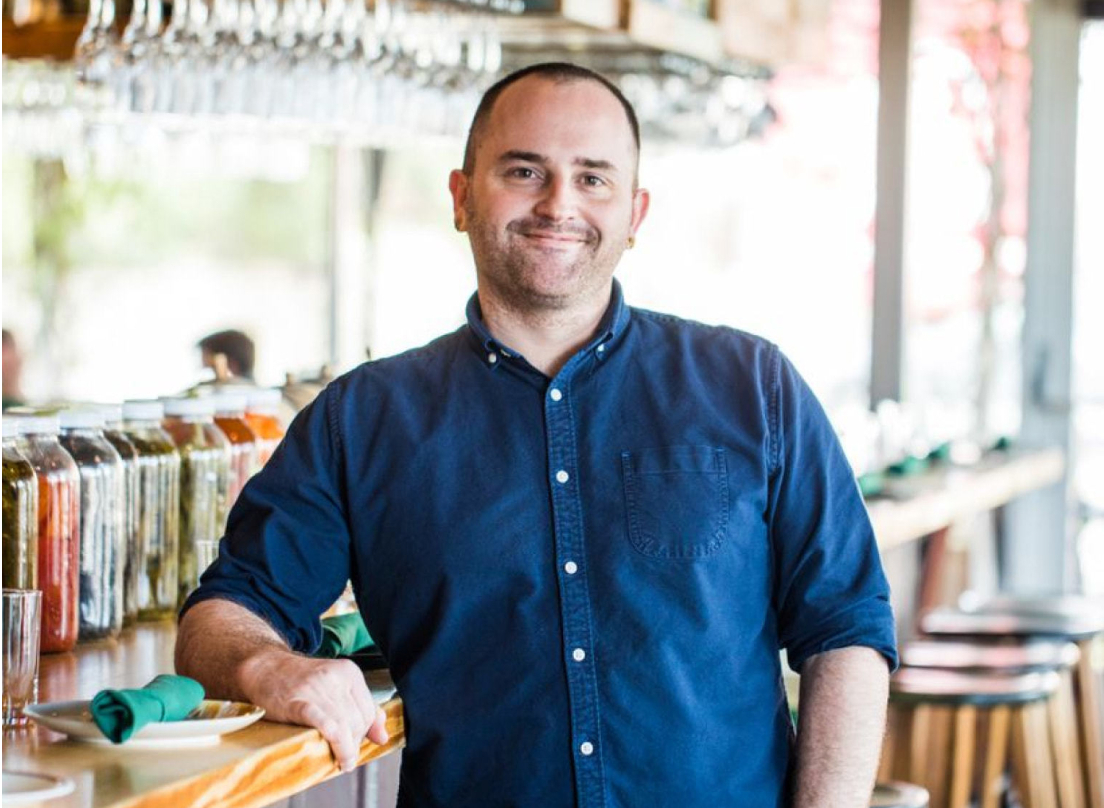 Full Service
"Our turn times dropped dramatically…equating to an extra half million dollars in annual sales. And with more tables come more tips: servers take home about $7,000 in additional gratuities per year."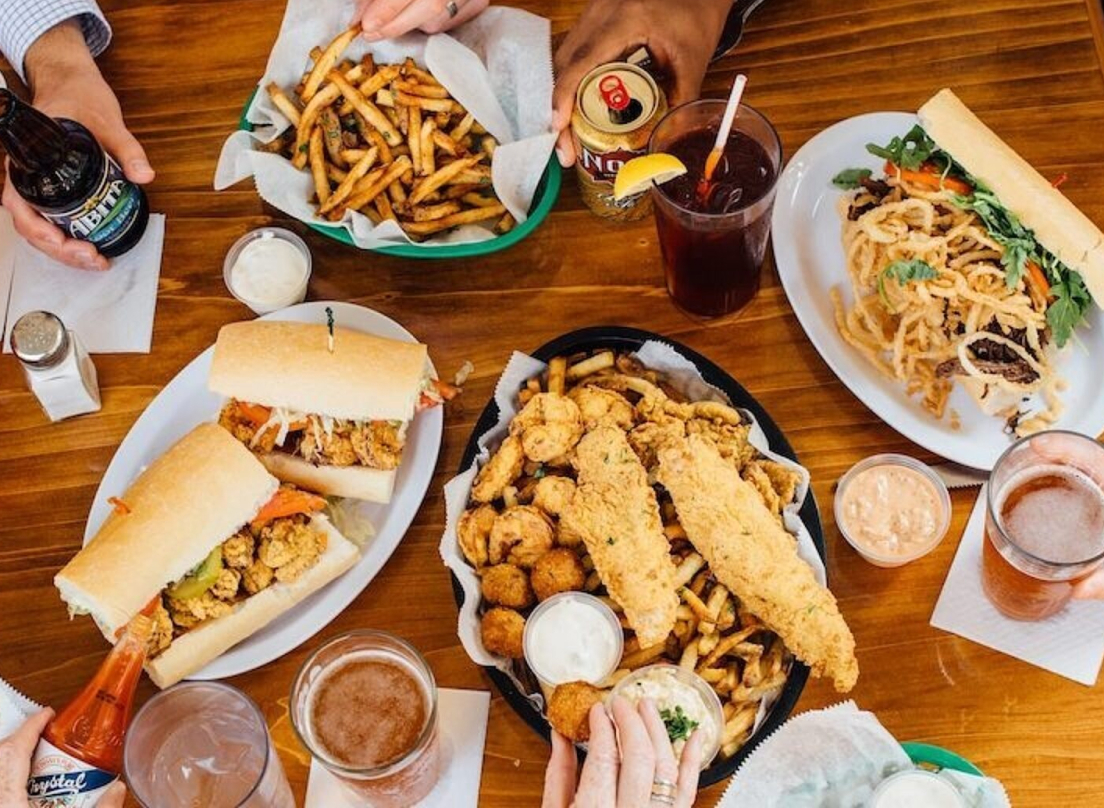 Quick Service
"The real-time reporting with a cloud-based system really helps with tracking the business. I'm able to fine-tune the menu and say 'let's not spend so much energy on something that isn't doing well."
Glen Armantrout
President
Mahony's Po-Boys and Seafood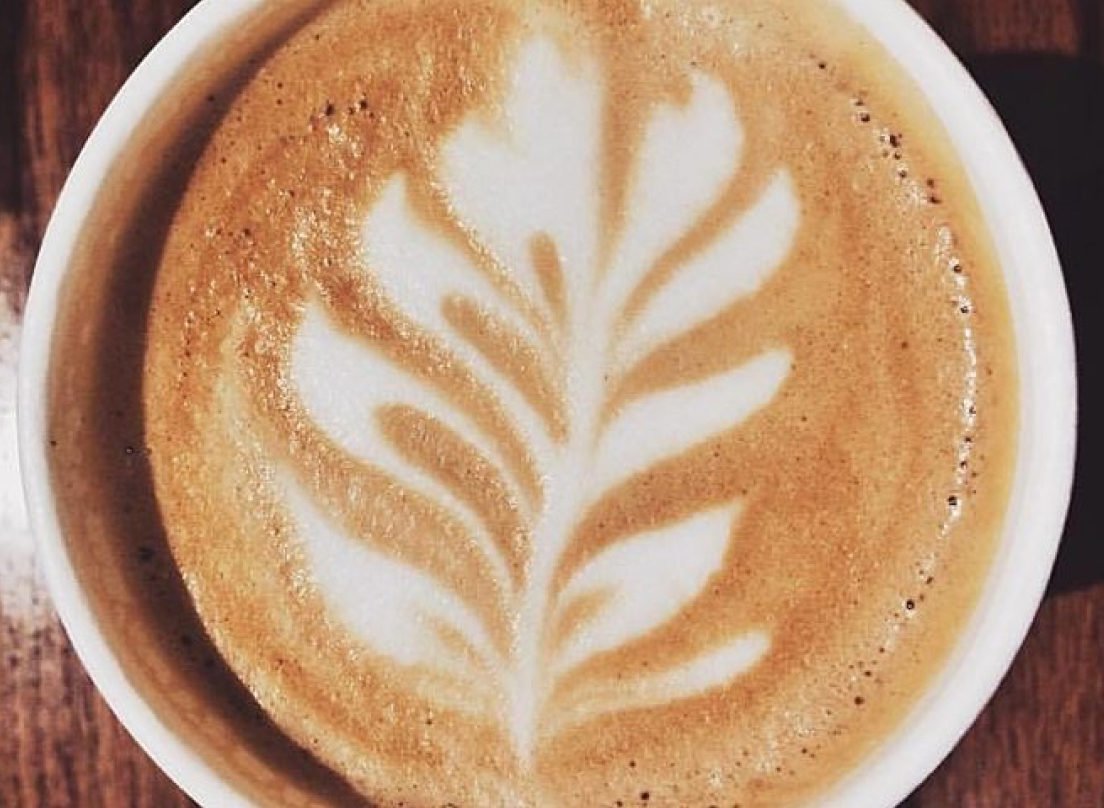 Cafe
"We use handhelds to jump through the line and take orders before people get to the counter. The average ticket time during our rush is about 8.5 minutes, which is much better than it was with our pen-and-paper system."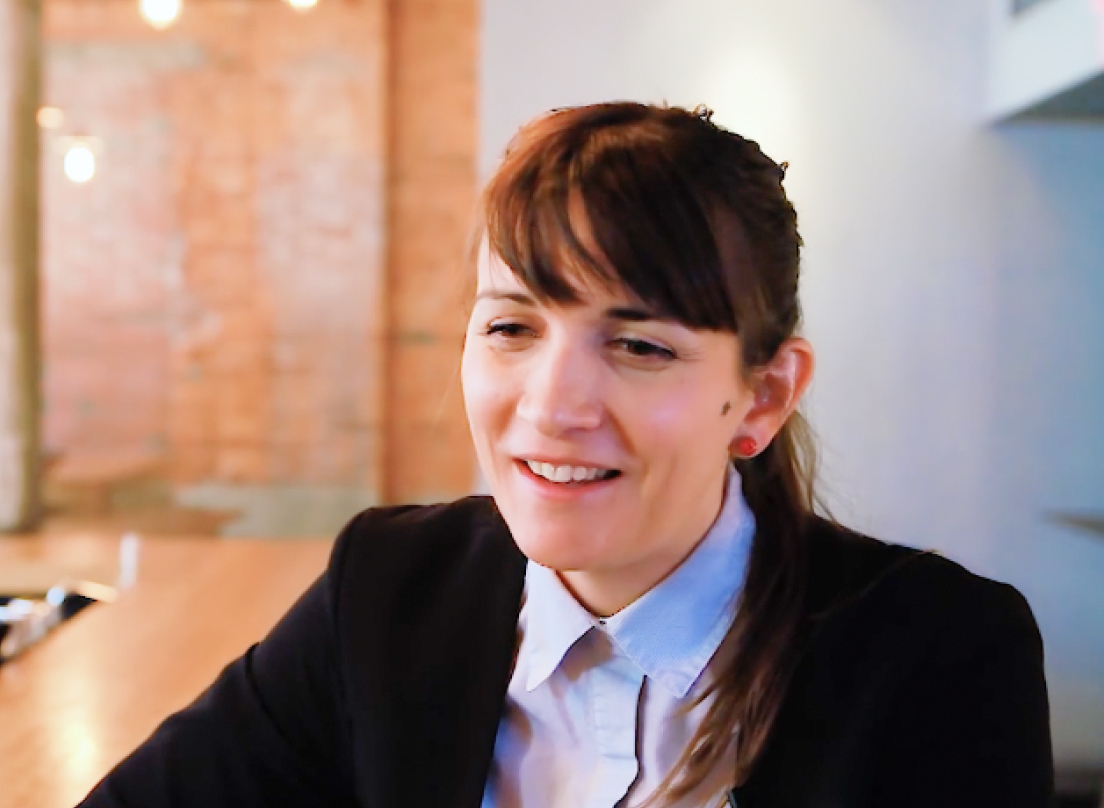 Bar/Tap Room
"Guests don't stay at one bar; they move from space to space. With Toast, a guest can open a tab at any of our three bars and any bartender can enter information for them."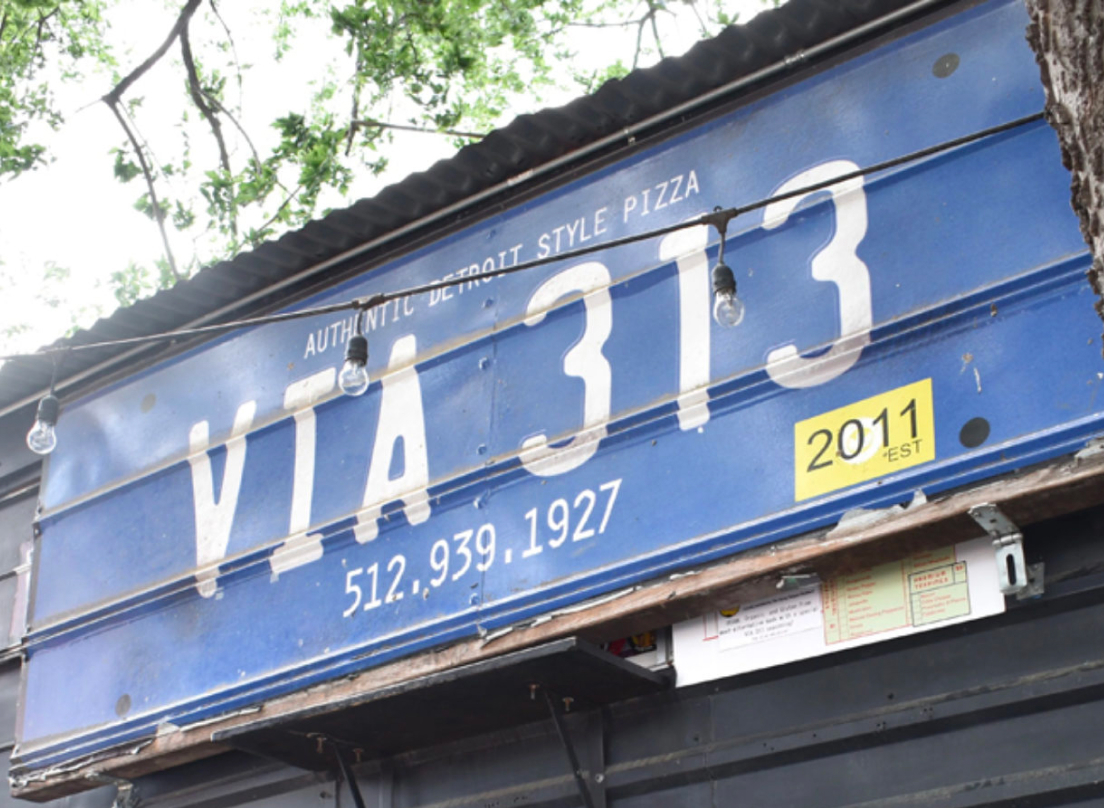 Pizzeria
"We're doing at least two extra turns per night per location. That equates to roughly $10,000 in extra revenue per week. Toast ended up paying for itself."
Brandon Hunt
Co-Owner
Via 313 Pizzeria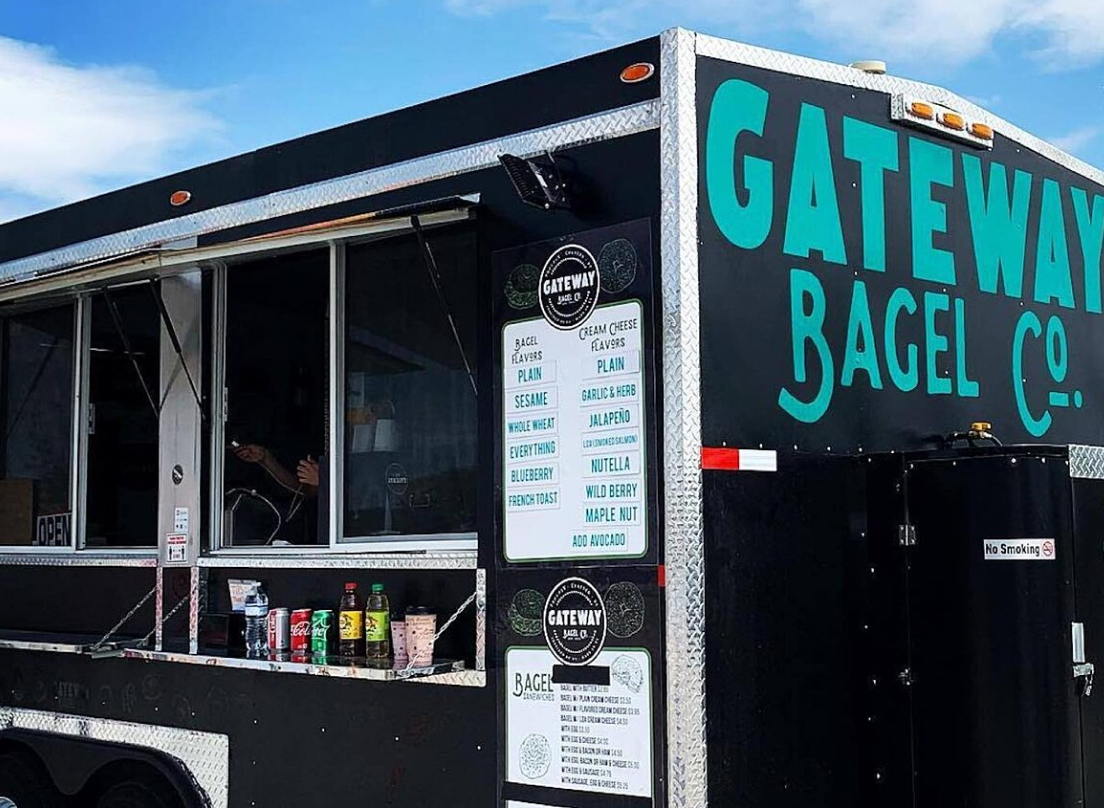 Food Truck
"Toast literally changed our identity. It changed customer perception of wait times. It's creating customer loyalty. It's broadening our fan base a lot more."
Omar Tijerina
Co-Owner
Gateway Bagel Co.
Start with the POS. Add on as you grow
Whether you're running multiple locations or just getting started, Toast has pretty much everything else you'll need (when the time comes).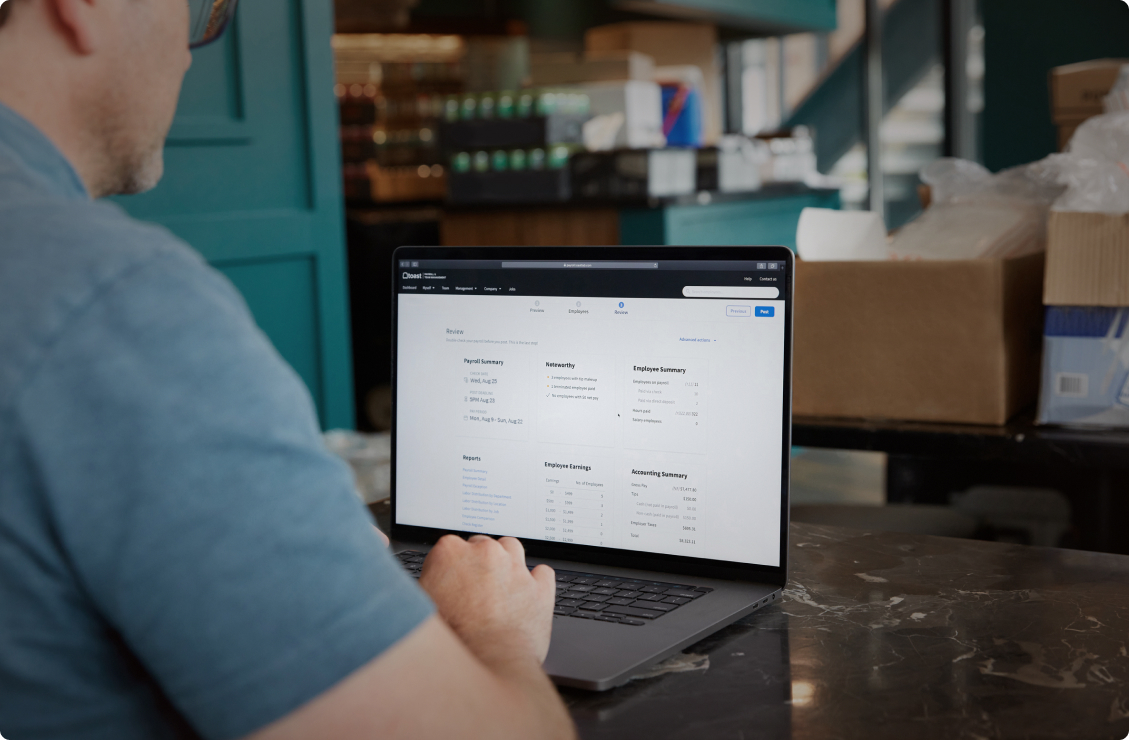 Email Marketing
Let guests know what's new.
Loyalty & Rewards
Incentivize guests to keep coming back.
Payroll Management
Helps you pay your team more accurately and quickly.
Employee Scheduling
Helps save time with integrated scheduling.
Costing Management
Helps save on food and labor, without the spreadsheets.
Get a free demo + quote for your restaurant
Let us walk you through the perfect setup for your restaurant and answer all your questions.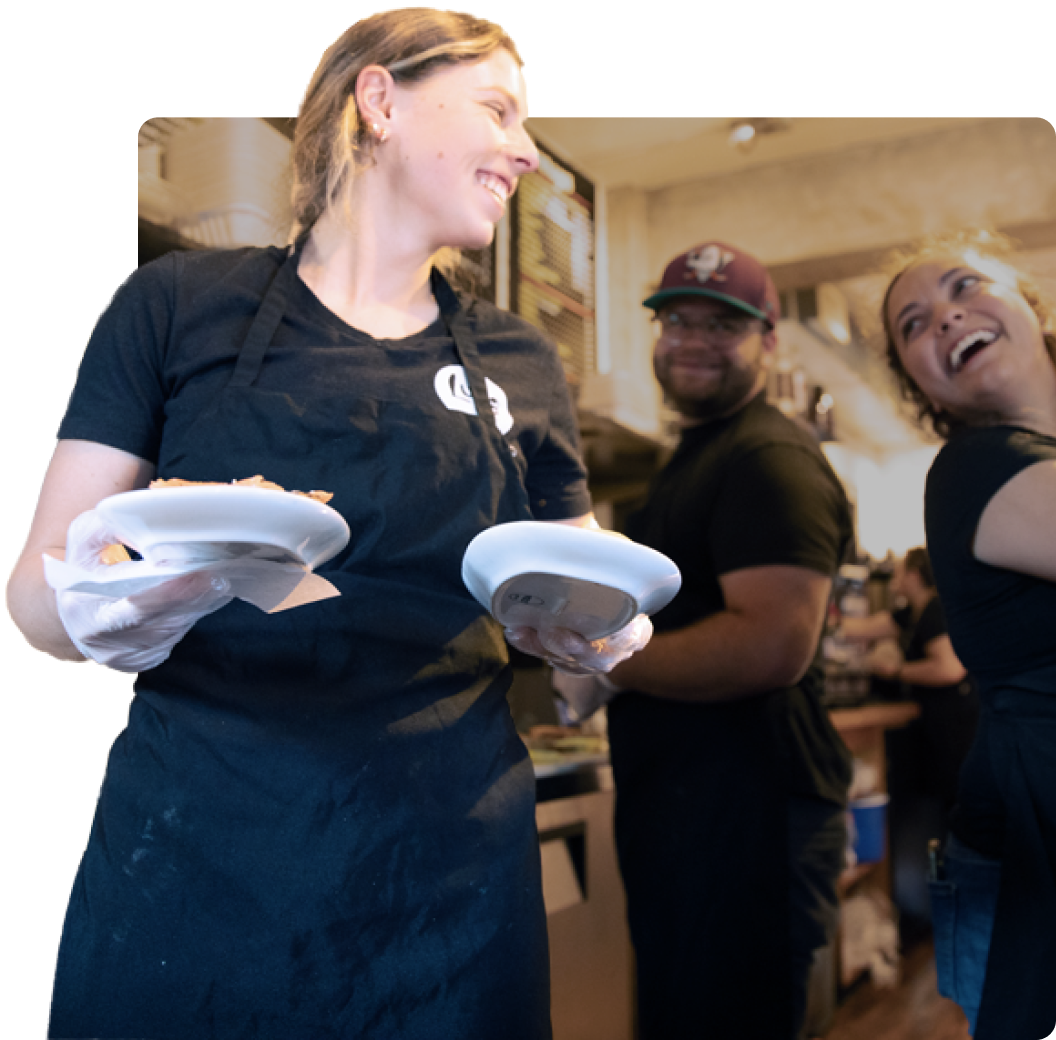 Schedule your free demo
Already use Toast at your restaurant? Log in to Toast.
By requesting a demo, you agree to receive automated text messages from Toast. We'll handle your info according to our privacy statement.