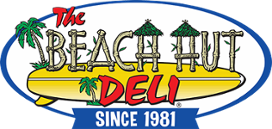 ---
---
Products Used
Toast POS
Online Ordering
Reporting and Analytics
Results
45
Locations of Beach Hut Deli Running on Toast
Customer Story
How Beach Hut Deli Uses Toast Enterprise POS at 45 Locations
Beach Hut chose Toast as their technology partner to move their restaurant operations from legacy to the cloud.
A Chill Restaurant with Gourmet Sandwiches and Craft Beers
Troy Feist opened the first Beach Hut in 1981 at the age of 19, excited about creating a deli with high-quality ingredients and a fun beach theme. Twenty-one years and two more locations later, he brought on a business partner, David Reeves, to franchise the restaurant. Today they have 35 locations across California, Reno, and Las Vegas.
Looking for More Than a POS
The owners had a good but limited POS system for their 30+ locations. Increasingly, they realized they needed more up-to-date technology that would offer remote access as well as integration with online ordering. They started researching potential solutions and came across Toast. They liked the fact that Toast was in the cloud so it could take the technology management load off of the owner and franchisees' plates, allowing them to focus on what they did best: serving customers. "We want to run delis, we don't want to be an IT shop," said Mike Miller, Beach Hut's technology consultant. By switching to a cloud-based POS solution, they would know their systems were always up-to-date and if there were any issues, they could simply call Toast to handle them.
On top of moving the deli POS system to the cloud, Toast also offered a platform that included the additional functionality Beach Hut needed, with online ordering built-in and opportunities for additional integrations. But more than the technology itself, Beach Hut was looking for a partner. Making a change like this across dozens of locations isn't easy, so they wanted to make sure to choose a partner they could rely on for many years. The Toast team was committed to doing so both to make Beach Hut successful and to aid in building a robust system for enterprises.
From Two Delis to Thirty-Five
The first step in rolling out Toast was to implement the system at two locations, including their flagship store founding location in Granite Bay. Doing so allowed them to battle test the system under busy conditions alongside more experienced staff. The team successfully programmed the system and completely switched to Toast. From there, they rolled Toast out to their remaining locations. The low price point made it much easier to get franchisees to switch to the new system. On top of that, the intuitive software made it much easier to get staff - new and existing - up to speed.
"With Toast, we can have someone up and running in two days, vs. one week with our old system. We've saved a significant amount of time and energy in training our staff since switching," David reported.
Real-Time Reporting From Anywhere
With Toast, Troy and David can easily see how each franchise is performing from anywhere. The franchisees have also come to love easy access reporting. Before, the individual franchisees didn't have access to the high-level reports because the data lived in a server in their main office. On top of that, data lived in multiple systems that had to be matched up and compiled into a single report. Now, any of the owners can log into Toast and run any number of reports on sales or management reports from any device or location. Instead of going to the restaurant to use the computer and printer, they can log in on their phone while sitting on their couch at home.
Improving Efficiency with Kitchen Display Screens
In addition to switching to Toast tablets for ordering and payments, they've also implemented Toast kitchen display screens in all of their locations. While many owners were skeptical of the change, Troy tested it out himself at the Granite Bay store and saw the great efficiency gains. Now all of their locations have started using the kitchen displays to manage orders and workflow. The staff loves it now - even making a game of it, racing against the clock to keep the ticket times under 10 minutes so they don't turn red on the screen. The restaurants have seen great efficiency gains since the switch.
A Restaurateur's Recommendation for a Deli POS System
What advice does Beach Hut offer to fellow restaurateurs? Mike offered this suggestion to those looking for a new POS or management system: "Identify the functionality you need and the cost you can support, then choose a partner to handle the technology. We wanted to get out of the business of supporting technology, we wanted Toast to do all that. Toast's cloud-based solution is just what we needed - it saves us money while providing the functionality and tech support we needed so we can focus on serving our customers."