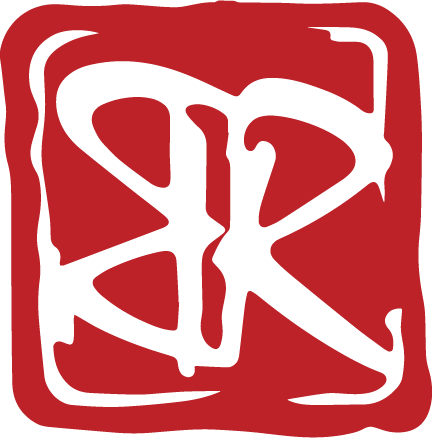 ---
---
Products Used
Toast POS
Toast Takeout
Toast Delivery Services™
Kiosk
Toast Order & Pay™
Order with Google
Online Ordering Pro
Results
Higher online sales
than dine-in sales
Customer Story
How Toast Online Ordering Pro Brought Burning Rice's Off-Prem to the Next Level
Nearly all the technology at this multi-unit fast casual Korean restaurant is powered by Toast. Read why utilizing the whole Toast platform has been pivotal for both branding and the bottom line.
Burning Rice can be boiled down to two words — distinctively Korean.
Steve and Michelle Choi, Co-founders of Burning Rice, saw that Korean food was really only in the Koreatown — or K-town — neighborhoods of Texas. For many Texans and tourists alike, this meant knowing where to find the restaurants and how to correctly pronounce unfamiliar menu items, effectively creating a barrier to entry for folks who may have never tried Korean food before.
"First-time customers of Korean cuisine may be hesitant due to the lack of knowledge around Korean food and culture," shared Evan Christianson, IT Manager of Burning Rice. "And so the founders wanted to bring Burning Rice to all walks of life, to every neighborhood, so that Korean food and culture can be shared in the mainstream and be a cuisine that people know and love."
He added, "They want to bring Korean cuisine to the forefront, and really let people experience not only the food but the amazing culture behind it as well."
And so, Burning Rice was born. The first location opened in 2017 in The Colony, TX and the rest was history. "Now, Burning Rice's goal is to grow to be a hub for Korean food" shares Christianson. "Burning Rice is centered around Bibimbop, but has expanded to broth-based items, lunchboxes, and dumplings all packed into a fast-casual, very approachable setting."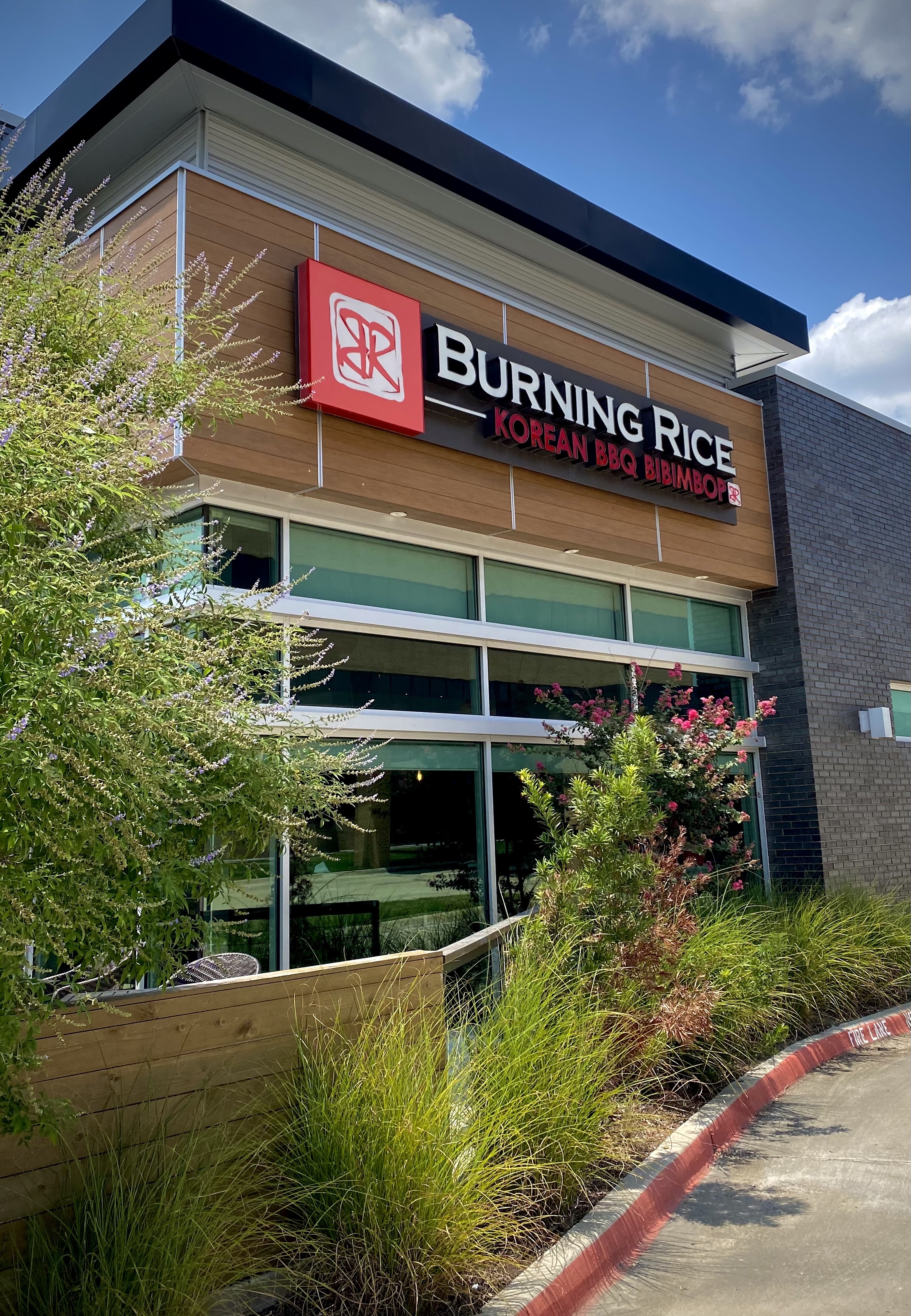 Making online ordering easy and efficient
Like many restaurants, Burning Rice has placed emphasis on first-party ordering — aka using a fully integrated online ordering system as opposed to one owned by a third party — recognizing the benefit of commission-free off-premise sales. But they've been seeking ways to further customize their online ordering experience for guests, including hosting their online ordering platform on their own domain at burningrice.com.
So, when Burning Rice was asked to try out Online Ordering Pro from Toast, they decided to give it a shot.
Online Ordering Pro is a new offering from Toast that allows restaurants to elevate their brand by upgrading to an online ordering solution that's embedded directly on their website. This new tool is highly customizable and allows restaurants to truly own and control their online ordering experience. It is designed to help attract more guests and keep them on the site from the first click to the first — hopefully, of many — order.
In addition to rolling out this new premium offering, Toast is also upgrading the existing Online Ordering product with the next generation of Online Ordering to better serve restaurants' needs. Operators can effortlessly level up their digital presence with a modern, high-performance online ordering solution, delivering an elegant guest experience that reinforces the restaurant's brand through one color and font selection at a lower price. Both versions of Toast Online Ordering come with search-engine-optimized menus, seamlessly integrate with the point of sale (POS), and allow guests to order directly from the restaurant. You can find out more about both solutions here.
"Toast Online Ordering has been a big help in making sure ordering is easy, efficient, and simple," says Christianson. "It has allowed us to bring out our personality to customers."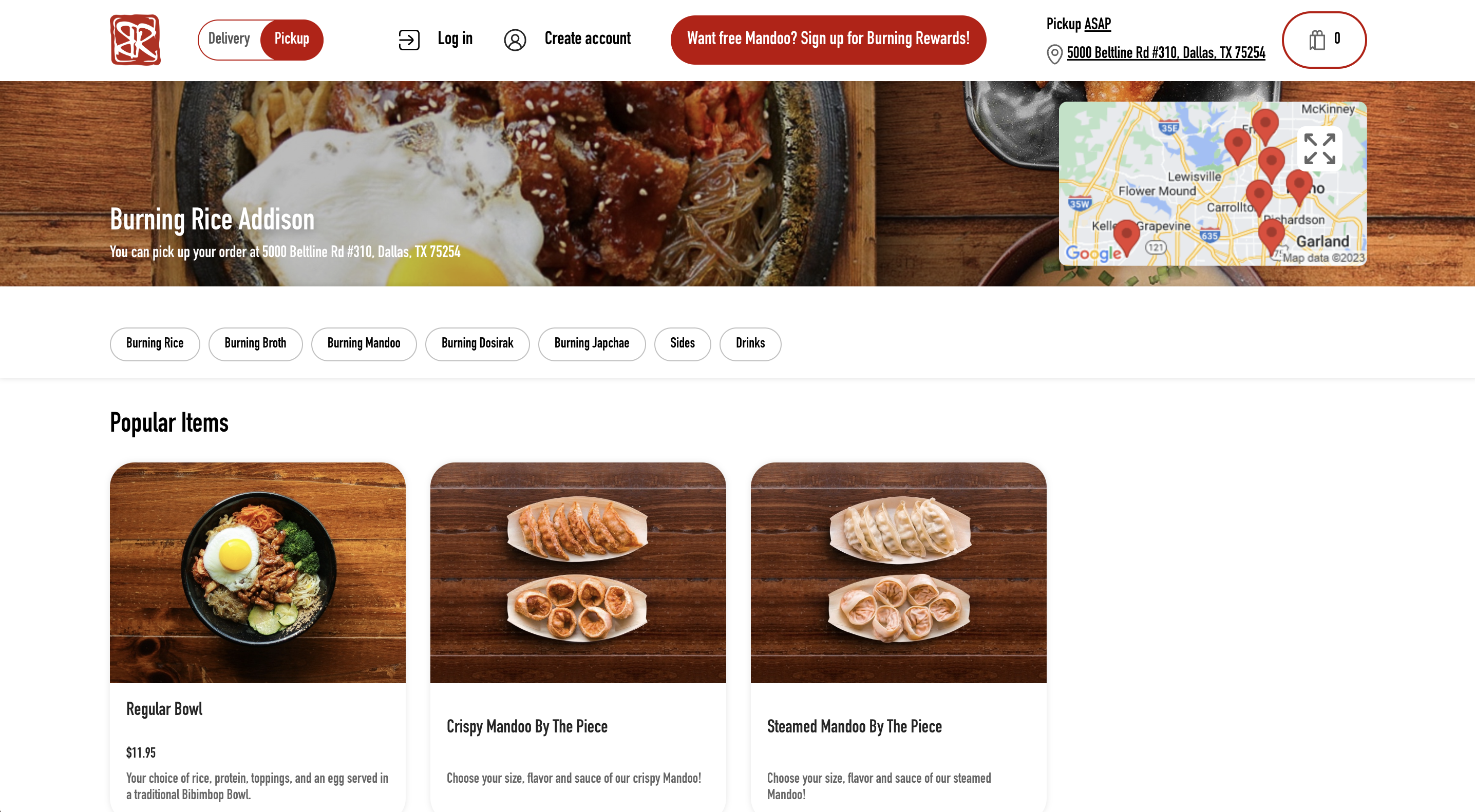 With access to a library of beautifully designed templates, Burning Rice was able to create an online ordering experience with Online Ordering Pro that reflects their brand and helps make a great first impression. "We're taking advantage of the branding and utilizing the bigger pictures for our menu images," says Christianson. And when it comes to return on investment, Burning Rice has been impressed there, too. "For the small price increase to go from Online Ordering to Online Ordering Pro, it's great value for what we're getting."
Plus, Online Ordering Pro helps them better understand the effectiveness of their digital marketing programs through Facebook and Google pixel tracking so they can determine where their guests are clicking and invest in what works. In other words, it allows restaurant owners to tap into data to help attract more guests.
"Our goal is to increase online ordering sales by focusing on first-party online ordering," Christianson adds.
Utilizing the whole Toast platform
When talking through the power of Online Ordering Pro, Christianson mentioned that taking advantage of the suite of products offered by the Toast platform has played a role in the restaurant's success.
"We're providing a great, smooth, and cohesive experience since we're 100% Toast." he said. "You walk into the store and the main ordering area has three kiosks, which is a wonderful experience. We also have Order and Pay at the table," he adds.
By utilizing many of the products that Toast has to offer, from POS and kiosks to digital dining solutions and third-party integrations, Burning Rice has created an efficient and connected experience for both staff and guests. For Burning Rice, this has resulted in easier restaurant management with fewer technology platforms for them to wrangle, as well as a consistent experience for guests no matter where they're ordering from. Online Ordering Pro has enabled them to uplevel that experience even further.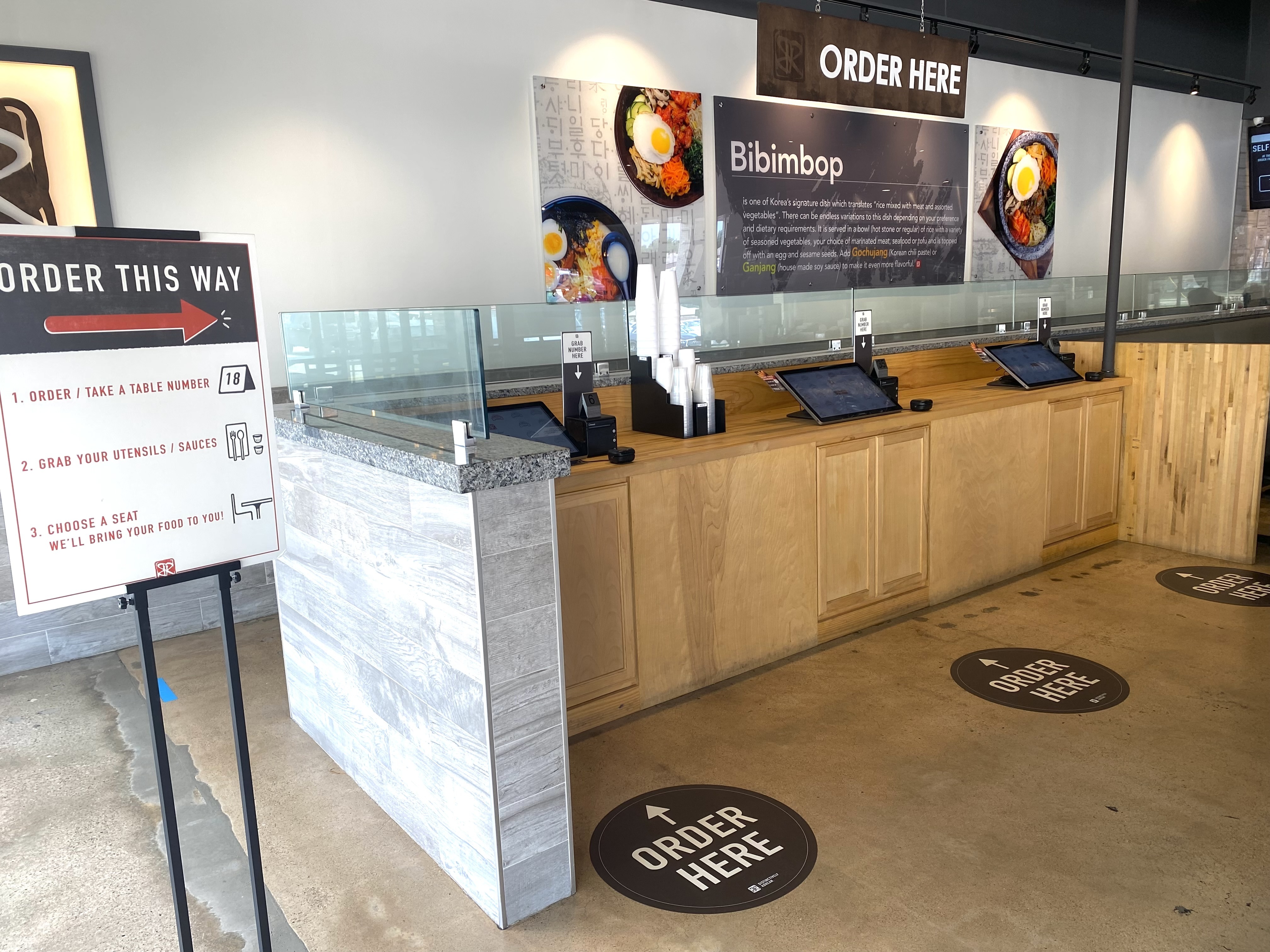 "The big thing is, we wanted to bring that experience to off-premise and Online Ordering Pro allows us to do that, which is really big," Christianson shares. "The whole experience is very cohesive, whether you're a customer dining in with us or ordering from your phone or your laptop."
Burning Rice sees the opportunity to centralize their technology as a huge benefit. "The biggest value for us is having everything within Toast and not having a whole tech stack of integrations," says Christianson. "[With Online Ordering Pro,] I was so excited to see that Toast brought us something that is customizable to the brand, is very simple to use, and is directly within the Toast hub."
Connecting directly with customers via Toast's Order with Google Integration
While the Burning Rice team has focused on building up their first-party online ordering platform, they recognize that not every guest will order directly from their site.
"About two years ago, our team began looking into what is going on online, one of the things we looked at was where Google points to for ordering," Christianson said. "Searches were directing guests to DoorDash or Uber Eats, never first-party ordering," he added. Burning Rice hadn't yet set up Order with Google with their Toast online ordering site, so searches displayed DoorDash and Uber Eats as the only listed providers.
So, they had to consider how to allow guests, both new and existing, to order in a way that was natural for them without cutting into Burning Rice's bottom line with third-party commissions and fees. That's where the Toast Order with Google integration comes in.
"Now, with the Toast Order with Google integration, the beauty of it is that customers can order directly from Google," shared Christianson. "It was really easy to set up and our menu and photos automatically update in Google, so that was a really easy experience."
With the Toast Order with Google integration, restaurants can take more orders and reach new customers all while taking advantage of the simple reporting, order management, and restaurant-first platform that Toast has to offer. By using the Toast Order with Google integration, Burning Rice is able to list Toast as their "preferred" partner in order to encourage guests to place orders via Toast and take advantage of better fees and a better connection with the Toast management system without having to leverage additional third parties for to-go orders.
The importance of a trusted partner
Burning Rice, like many restaurants, wants their technology provider to be more than just the supplier of a point of sale — they're looking for a trusted partnership with a company that's truly invested in their growth and success.
Luckily, they've found that with Toast.
"Toast and Burning Rice feels like a true partnership where we both want to grow together," Christianson shared. "Toast is continuously innovating and that's why we're partnering with Toast and want to continue to for a long time."
"Our amazing team of Store Managers, Staff Members, and Corporate Members have done a great job of implementing Toast into daily operations and we couldn't be happier to partner with a company that is willing to grow with us," He added. "Knowing that we have a team at Toast supporting us daily solidifies even further that we made the right decision with Toast."
Overall, they're ecstatic about the experience with Online Ordering Pro thus far and are eager to see where it continues to take them. At a fast casual restaurant where repeat customers are pivotal, they're happy to be able to provide a professional, cohesive experience to keep guests coming back.
"Toast Online Ordering has made it so easy to be a repeat customer because of the ease of use, the easy menus, the easy ordering, and always being up to date on order status," Christianson shared. "That's been huge for us."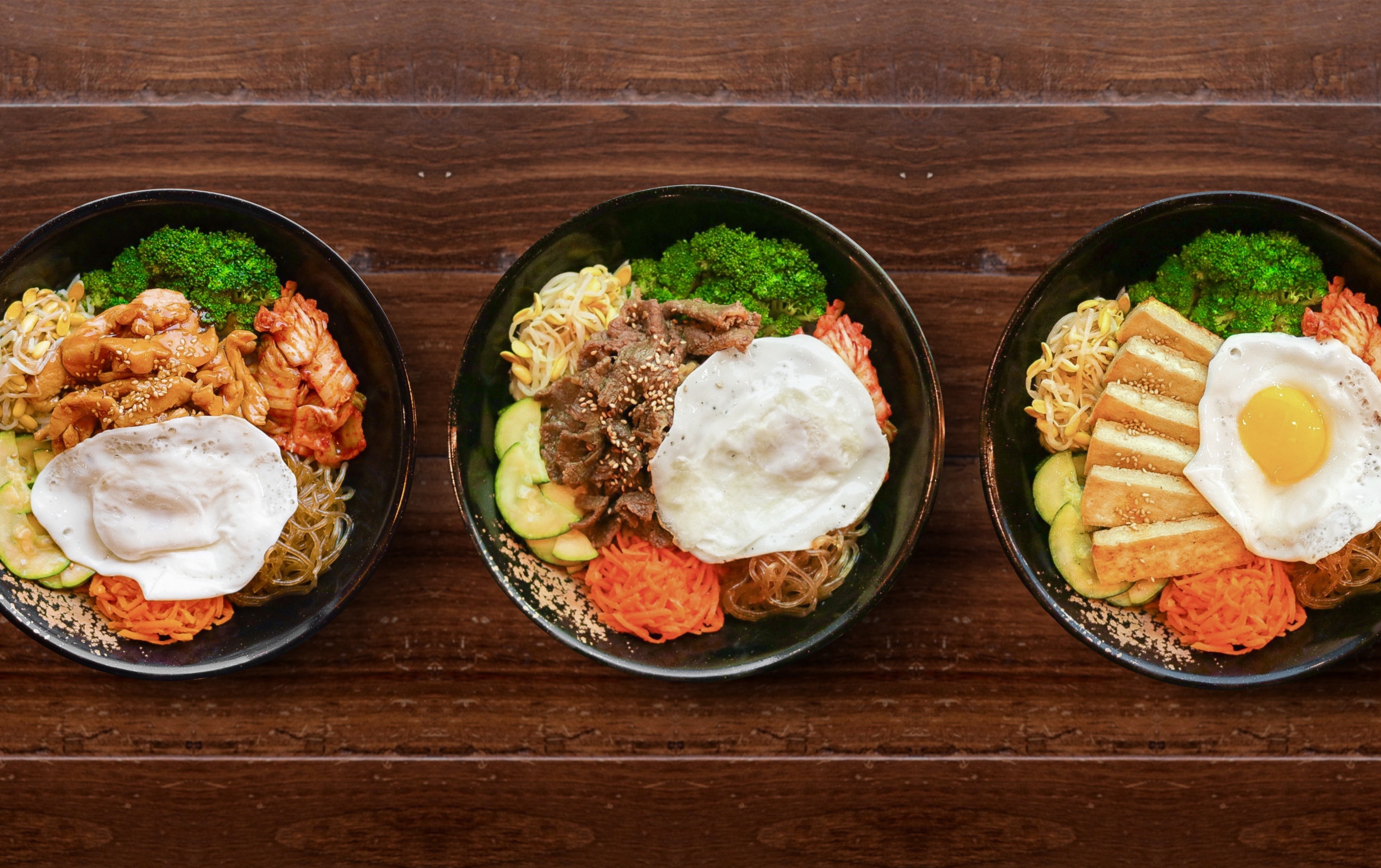 This information is provided for general informational purposes only, and publication does not constitute an endorsement. Toast does not warrant the accuracy or completeness of any information, text, graphics, links, or other items contained within this content. Toast does not guarantee you will achieve any specific results if you follow any advice herein. It may be advisable for you to consult with a professional such as a lawyer, accountant, or business advisor for advice specific to your situation. Individual results may vary.