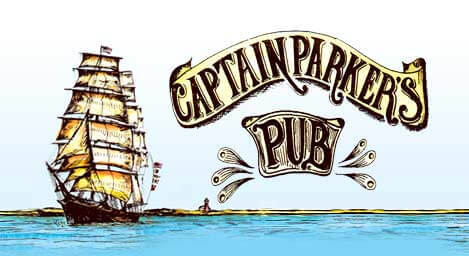 ---
Location
West Yarmouth, MA
---
Products Used
Toast POS
Online Ordering
Loyalty
Kitchen Display System
Results
250+
New signups to Captain Parker's Pub's Loyalty program in two weeks
Customer Story
Captain Parker's Pub Keeps Their Fans Coming Back with Toast Loyalty
Along with their unforgettable lobster rolls and clam chowder, Toast Loyalty helps Captain Parker's Pub keep their guests coming back.
For an industry that thrives on community, there is no greater asset than a restaurant's most loyal advocates. These are the diehards, the regulars, the ones your staff know by name. These customers are your biggest fans and they help drive word-of-mouth buzz about your restaurant. They're also a great source of consumer-generated content (like gorgeous photos they take of your food and you can repost across your channels). But the process of turning a customer into an advocate is a delicate and long-term process.
During COVID-19, it's more important than ever to grow and foster your restaurant's ultimate fans. The good news is that while developing advocacy does take time, there are tools available to your restaurant that can help expedite that process. One of the most effective methods are loyalty programs, designed to reward repeat visits with discounts or free items for your most loyal guests.
In fact, a recent Toast survey found that 25 percent of guests said loyalty programs are extremely important to their guest experiences, and 24 percent of restaurant professionals said they're extremely important to their customer retention strategies. On average, restaurants see additional sales and more repeat visits from guests who participate in their loyalty program.
One shining example of the power of loyalty programs is Captain Parker's Pub, located in West Yarmouth, Massachusetts. The long-standing local hangout is known for its hearty New England fare and clam chowder, along with a bustling bar prior to COVID-19. Manager Catherine Kasser shared that throughout the pandemic, the team has relied on social media, Google My Business, and paid ads for Captain Parker's Pub to drive traffic to their website and stay on their customers' minds.
Recently, however, with the help of Toast Loyalty, she has also started doing some email marketing to reach out to the restaurant's growing customer base. Along with increased customer lifetime value, this allows Catherine to build and strengthen the customer relationship, which in turn, increases the customer's likelihood to return to Captain Parker's Pub for their next takeout meal.
"We send out monthly newsletters to our growing contact list throughout the offseason reminding them of our safety precautions and how we're going out of our way to adhere to the ever-changing guidelines," Catherine said.
Toast Loyalty is an essential piece of this strategy, allowing her to collect email addresses to grow this list. It's a simple, integrated rewards program that restaurant owners can use to increase guest frequency. Guests can opt in on the POS checkout screen by entering their email, and then they track their progress of their rewards by logging in online. On your end, operators can customize sign up bonuses, set accrual and redemption rates, and offer birthday rewards.
For Captain Parker's Pub, the payoff was immediate. "Within the first two weeks after implementation, we had over 250 guests sign up for Toast Loyalty, and the number has only grown from there," Catherine said.