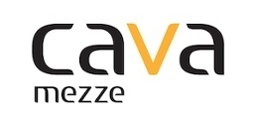 ---
Location
Washington, D.C.
---
Products Used
Toast POS
Inventory
Multi Location Management
Results
Easier menu management, staff training, and inventory planning.
Customer Story
Cava Mezze Uses Toast to Create Continuity Across Multiple Locations
Cava Mezze is a tapas-style Mediterranean restaurant managed by Andreas Xenohristos and his partners. With five locations across three states, it's crucial to have consistency between training, inventory, and reporting.
As the Director of Operations, Andreas was responsible for choosing technology that was the right fit for a growing full-service restaurant.
"These days, there's so many different restaurant programs," recounts Andreas. "Having an all-in-one system like Toast, it's so much easier to keep track of everything and not have to worry about maintaining different systems."
Five Locations, One POS System
Before Toast, Cava Mezze used a variety of different POS systems across their five locations in Washington DC, Virginia, and Maryland. Not only was it difficult to manage their rotating menus, but staff would encounter a learning curve when working between the different locations.
For Andreas, the most important factor was back-of-house management. Using a cloud-based POS allows him to change menus and export inventory reporting at each location without having to cross state lines.
"We change our menus every 3-4 weeks," Andreas says. "I had to drive a few hours to each location to make a change to our menus and get an inventory count. With Toast, I can do all that from my couch. It's saving me a ton of time."
Designed for Full Service Restaurants
Tapas-style dining often requires complex back-end operations. Orders are frequently modified, courses need to be fired at different times, and the menus change seasonally.
"We chose Toast because it's organized for a full service restaurant" says Andreas. "Other systems we looked at were more targeted towards retail or quick service. Their menu setup was too simple with limited customization."
Before Toast, changing a menu was a multi-step process that required multiple file types. Andreas found that, with Toast's Android-based system, there was better customization available and a more user friendly interface that is necessary for full-service restaurant.
"Toast is Android-based which makes it easier for customization. With it's all in one platform, you can put the menu item in and it's there saved and shared to all the restaurants."
An Intuitive Training Experience
For Andreas and his team, Toast provides an intuitive user experience. Learning to use the system has been seamless with the aid of the Toast Training Hub.
"It's easy to teach someone one step as opposed to four," Andreas says. "Toast's Customer Training Center has been really helpful. When I used the help site for other systems, it was like reading a dense 300-page document. Toast breaks it down to each department with videos and easy-to-read articles. It's so simple that you can read a few sentence and understand what you're doing."
Once a server learns how to use Toast, they don't have to worry about using other POS systems if they fill in at a different location.
Smarter Inventory Management
Managing inventory is an important, but often complicated process. Prior to using Toast, Cava Mezze's inventory tracker didn't integrate with their POS system and required managers to pull information and re-enter it manually.
After switching to Toast, the inventory items, pricing, and menus pull directly into the all-in-one platform. This simplicity has enabled the team to run inventory on a daily basis.
"Kitchen managers now run a daily inventory report, allowing them to order correctly for next week," Andreas says. "We're catching issues at the end of the week as opposed to the end of the month. We can make more immediate changes to the menu and place smarter orders with our supplier. Our food costs are much lower since implementing Toast."
As a Mediterranean restaurant, Cava Mezze's menu features a variety of high-priced items like seafood. Andreas says it's extremely important for those orders to be precise.
"Mussels are only featured in one dish on the menu, so kitchen managers have to understand exactly how much mussels are needed," he says. "With Toast inventory, managers can make more accurate food orders and minimize our food waste."
An Efficient POS is an Efficient Restaurant
All Cava Mezze locations are now using Toast so there is a continuity between menus, staff
training, and inventory. Andreas no longer has to travel to each location and manually make adjustments.
"With Toast, it's so much easier to keep track of your restaurants and not have to worry about maintaining different systems," Andreas says. "Life is so much easier because it's all connected."