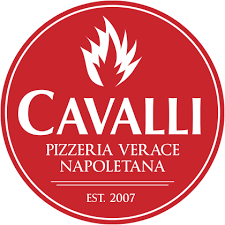 ---
---
Products Used
Toast POS
Payroll & Team Management
Results
90%
Cut in payroll processing time
Customer Story
Cavalli Pizza Switched from ADP Run and Cut Payroll Processing Time by 90%
Founded by a family of first-generation Italian Americans 11 years ago, Cavalli Pizza was the first restaurant to serve Associazione Pizzaiuoli Napoletani certified Neapolitan Pizza in Dallas, Texas.
Cavalli Pizza is committed to authenticity, and it shows through their pizza made with ingredients imported straight from Naples and mozzarella made by hand from fresh curds, all fired in a wood oven at over 900 degrees.
Struggling with ADP Run
When current president, Chase LaFerney, took over Cavalli in late 2016, the restaurant was using ADP Run for payroll. With about 60 employees across 3 locations, processing payroll accurately was a huge pain point for Chase.
"Payroll was the worst part of my every 2 weeks when I was using ADP. It's obviously frustrating to an employee to be paid incorrectly," Chase shared. "We would correct it as quickly as possible, but it was just not a good look for our management team."
With ADP, Chase was spending up to five hours each pay period processing payroll. He juggled multiple spreadsheets, manually entered hours for employees across multiple roles and locations, and then waited for employees to come knocking on his door with corrections to be made. Despite being time-consuming and inaccurate, Chase kept ADP as his provider for "as long as he could tolerate it."
Increasing Accuracy and Cutting the Payroll Process Down by 90% with Toast Payroll & Team Management
As soon as Chase heard about Toast Payroll & Team Management, he couldn't have been more excited to discover a solution to what he found to be the most challenging part about owning a restaurant. For Chase, having an employee management platform fully integrated with data from his Toast POS system was a game-changer.
With Toast Payroll & Team Management, employee time cards sync directly from the POS to payroll, allowing Chase to efficiently manage all of his employees across multiple locations with accurate wage rates for their roles. "Since going live on Toast Payroll & Team Management, the process has been pared down from 5 hours down to 30 minutes. I think it's going to be a 15-20 minute process as I get even more comfortable with the system," Chase stated.
"Obviously getting the time back is nice, but what's even more valuable to me is having a stress-free process that I know is providing an accurate payroll to my employees every single time. Payroll is no longer a dreaded part of my week."
Supporting The Modern Workforce
Although ADP Run did offer some employee management features, Chase never implemented any of them because of the duplicate work it would take to input new hire information into both Toast POS and ADP. With Toast Payroll & Team Management, employees have one profile across the POS and payroll system, eliminating redundant work for Chase and making the experience for new hires even smoother.
Toast Payroll & Team Management has not only benefited Chase in his role as the owner of Cavalli Pizza, but has also increased the autonomy and security of his employees. At Cavalli, no employee may start working until they have filled out their new hire paperwork online in the Toast Payroll & Team Management dashboard. "It puts responsibility into the employees' hands to do it remotely. It gets them familiar with the system upfront. It's more efficient, but also more secure. There are no longer sensitive documents sitting in my email on my computer," Chase explained.
For Chase, implementing Toast Payroll & Team Management meant investing in his team and his brand. "It modernizes the business, especially in today's labor market. Being more modern when it comes to technology is more attractive to new hires. People can now look at Cavalli as a place where they can learn and build a career rather than a short stop along the way to whatever they want to do," he says.