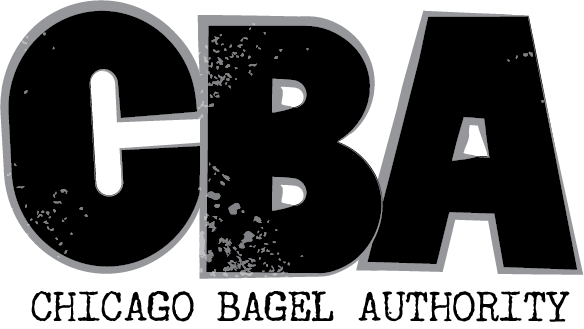 ---
---
Products Used
Toast POS
Email Marketing
Results
300
Repeat Visits Driven
Customer Story
Chicago Bagel Authority Drives 300 Repeat Visits Using Toast Marketing Automated Email Campaigns
Chicago Bagel Authority, a two-location sandwich shop in Chicago known for their steamed bagel sandwiches, drives revenue, saves time, and automates their email marketing with Toast Marketing.
Modeled after the iconic Bagel & Deli at Miami University of Ohio, Chicago Bagel Authority has gained a devout fan base in Chicago for its famous steamwiches, steamed bagel sandwiches with playful names like The Bread Intruder or The Lincoln Pork.
Greg Gibbs is the owner of Chicago Bagel Authority, and like many of his fellow restaurateurs, he wears many hats in his restaurants. He's also a chef, cashier, manager, bookkeeper, payroll administrator, and marketer. As chief marketer for Chicago Bagel Authority, Greg knows how important it is to engage with guests and connect with them outside of the restaurant.
"It's important to reach out to your customers." Greg says. "Reaching out to customers lets them know you remember them and that you care about them.
To stay connected to Chicago Bagel Authority's patrons, both regulars and newbies, Greg uses automated campaigns from Toast's integrated email marketing solution, Toast Marketing.
Saving Time With Automated Campaigns
Despite its importance, staying consistent with marketing efforts is always a challenge for Greg. With all of his responsibilities at his restaurants, he admits that when things get too busy, the first thing to go is the marketing. Greg needed a marketing solution that didn't require a huge time investment, but still delivered strong results.
He found the solution in Toast Marketing, which has allowed him to automate his email marketing campaigns so he can focus on all of the other jobs on his plate. Toast Marketing's set-it-and-forget-it email marketing campaigns were just what Greg was looking for to stay on top of marketing his restaurants.
"Toast Marketing is extremely valuable to me because it's set-it-and-forget-it," he says. "I set it up one time. I get my free time back to commit to something else or to commit to other marketing campaigns, and the email marketing is taken care of."
Improving Relevance And Targeting With Predefined Segments
Before switching to Toast Marketing, Greg was taking a one-size-fits-all approach to his marketing activities, sending the same message to his entire audience. Yet as many marketers know, targeting your message is key to campaign success.
"With my previous email marketing solution, I wasn't segmenting my audience at all. I would always use the send all," he says. "At that point, I didn't really understand the value of segmentation. I just figured if someone didn't want to hear from me, they'd remove themselves from my mailing list."
Toast Marketing automatically segments Chicago Bagel Authority's customers into groups based on their purchase behavior and visit frequency, which has given Greg the ability to craft messages that are highly relevant for each of his segments.
"Toast, in general, has made everyone's job here easier. With Toast Marketing, I don't have to think about segmentation, because Toast does it for me. All the time-consuming marketing things are automated. That's more time for me," he adds.
Showing Marketing Return On Investment
One of the biggest challenges Greg faced in the past was quantifying the value of his marketing efforts. Like many restaurants, narrow profit margins made justifying marketing spend a challenge.
Chicago Bagel Authority saw incredible results right away when they turned on their "Miss You" campaign, an automated email that sends to guests who haven't visited in a while. Greg knew that sending out an email with a promo was a good way to bring guests back. He was right. According to Toast's 2019 Success Report, 87% of guests said they'd like to receive coupons or promotional emails.
"You hope that you can captivate them with some deal that you're running, make it actionable, get them back," he says. "In our first two weeks, our Miss You campaign brought in over 300 people. I think over $1600 in sales. Anyone would be happy with that. That's fantastic."
These were exactly the type of results that Greg was looking for in an email marketing solution. Not only did the email campaign drive repeat customers, he was able to measure the impact of his marketing campaign to justify the expense.
"It's nice to know that you send out an email, it's actionable. The next time the customer visits, you've shown that I sent this email to this customer and within five days they came in with this purchase and they spent this much. That was all hypothetical before and now you can see the data."
Seamlessly Integrating Marketing With POS Data
One of Toast Marketing's biggest selling points for Chicago Bagel Authority was the seamless integration with their existing Toast POS. As a long-time Toast customer, Chicago Bagel Authority takes advantage of all of Toast's guest-facing solutions including online ordering, loyalty, and gift cards. With Toast Marketing, Greg no longer needs to export his guest information and import into a third-party marketing platform, guest emails are automatically added to his marketing database, saving time and eliminating the marketing headache.
"From the start, Toast checked all the boxes for me," Greg says. "I like how everything integrates seamlessly. Having all the modules connected, it's sort of the POS that you dream of. It's like having an assistant."
For years, Greg struggled to find a solution that could demonstrate the return on investment he was looking for. Whenever he tried to calculate the value of his marketing, it always felt like he was just guessing. With Toast Marketing, that problem is solved.
"We've had a lot of different companies that promise the same experience and the same product that Toast Marketing offers, but Toast Marketing is the first one that has actually come through on the promise and they are able to tie the customer with a purchase or with sales and with data that show results."