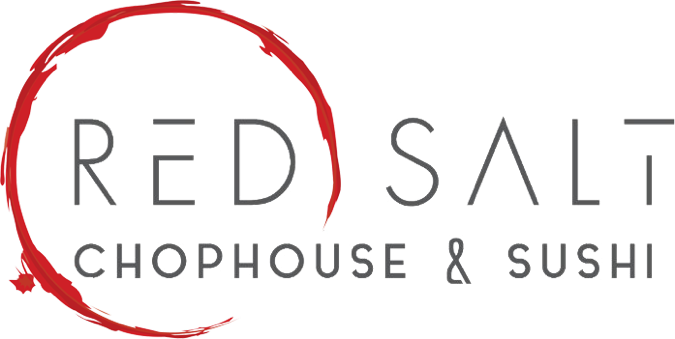 ---
---
Products Used
Toast POS
Reporting and Analytics
Kitchen Display System
Results
Improve table turn times
without compromising order accuracy or guest experience.
Customer Story
Eat Restaurant Partners Elevates the Fine Dining Experience with Toast KDS
Since implementing Toast Kitchen Display Systems in their locations, Eat Restaurant Partners has effortlessly driven efficiency across all fronts of the guest experience.
Located just outside Richmond, Virginia, Red Salt Chophouse and Sushi operates two very different kitchen stations to provide their guests the best of both cuisines. Despite owning other restaurant concepts in the area, Eat Restaurant Partners never lost touch with their roots.
"Our focus is culture," says Christopher Staples, Director of Hospitality Marketing. "We're still, at heart, a local, family-owned restaurant group, and I think we are able to instill that in this rather large concept."
Switching to a Modern, Cloud-Based System
As Christopher and the team successfully executed new concepts, they still did not feel that they were a priority to their past point-of-sale-provider, Micros.
"Micros was purchased by a larger company a few years back, and they decided that their relationships with smaller independent restaurant chains were not that important to them anymore," recalls Christopher.
To kill two birds with one stone, Christopher and his team decided to not only find a POS provider with superior support, but to also invest in a more modern, cutting-edge system.
"I knew that I wanted to find a new POS, one that was more intuitive and more fluid than what I thought was an archaic system," says Christopher. "I spent about six months researching and made the decision that with all of the other cloud-based systems out there, Toast was the most reliable one."
Utilizing KDS to Improve the Fine Dining Experience
For Eat Restaurant Partners' higher-end locations, Christopher immediately found value in installing multiple kitchen display systems.
"Kitchen display systems improve kitchen efficiency very simply, and put the entire landscape of the shift in front of the chef, the line cook, the pantry person, and the fry cook," says Christopher. "We're actually finding that KDS is applied to all of our concepts in a way that the printed check never really does because of the historical tracking of it."
With the whole Toast system ready for action each night, customer experience benefits greatly from the increase in accuracy.
"Having a POS like Toast makes the shift so much easier for our associates. They know when they approach the POS, they're going to be able to quickly and efficiently enter in the order," says Christopher. "The drinks are getting to the tables quicker, the accurate order is getting to the guests quicker, and the whole guest experience is improved because of the fluidity and transparency that Toast provides."
Optimizing Multiple Concepts with One Point of Sale System
Apart from Red Salt, Christopher also oversees Boulevard & Brew and Wong Gonzalez, two restaurants with their own list of operational requirements.
"Toast operates in a very similar way, but also in a very different way in each of the restaurants. Again, it's a very scalable and adaptable POS system," comments Christopher.
With each restaurant comes a unique menu - something that is streamlined and easy to do within Toast.
"I love the fact that if I need to knock out a menu for an event, it takes me five minutes, and I can do it from anywhere. With Micros, I had to go to that location. It was extremely hard because there's five steps to get one thing done with Micros."
Christopher also values that he can manage and evaluate every one of his restaurants from a single location.
"With Toast, it's just so easy for me to design and oversee, execute, and then, on the back end, look at the reporting."
With accurate information easily accessible at his fingertips, his team is always learning and using their knowledge to inform high-stakes decisions.
"Toast helps me customize our individual concepts, mostly because of the ease of use. One thing I learned at one concept almost certainly influences the way that I design Toast in a future concept or an existing one," comments Christopher.
Through the continuous momentum of learning and optimization, Toast has proven to be a reliable partner for Christopher and his team to ensure the perfect dine dining experience for every single one of their guests.
"Toast is as efficient as a POS could possibly be," says Christopher.