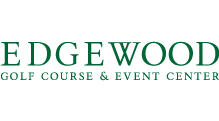 ---
Location
Indianapolis, IN
---
Results
24/7 access to restaurant performance metrics
Customer Story
Edgewood Golf Course & Event Center Scores a Hole-in-One with Toast
Edgewood Golf Course and Event Center uses cloud-based Toast POS, plus Toast Go handhelds, to run their restaurant operations.
When Kyle Bloom purchased Edgewood Golf Course and Event Center, a converted golf course with a full service restaurant, pool, golf store and snack shack, he inherited a point of sale system that was old, confusing, and difficult for his staff to use.
Bloom's employees would look to him for answers, but the system proved to be too convoluted for him to explain while managing the property at the same time. Bloom quickly realized that in order to have a chance at profitability, he needed a new point of sale system as soon as possible.
While viewing possible alternatives at a food show with Gordon Food Service, Bloom discovered Toast.
Cloud Capability for Better Management
"One of the things that I love about Toast is that it's available all the time," says Bloom.
Toast's cloud capabilities allowed Bloom to be at home and still receive immediate updates. Being able to answer questions his staff has by logging into his Toast account from home (or anywhere else), allowed Bloom to not be required to stay on the premises all the time.
"Now I can go camping and see how many golfers I have, or how many diners we have...it just makes everything easier."
Handhelds
Bloom sees the Toast handheld tablets as a substantial benefit. With property the size of a country club, including a pool and golf course, it was not feasible to have servers running to a stationary terminal to put in every order.
With server handhelds, Bloom's customers can easily order food and beverages from the pool or golf course and have the orders sent straight to the kitchen. "It really allowed us to serve our customers much more efficiently with our layout, and much more effectively as well," recounts Bloom.
Gordon Food Service Integration
Like many restaurant owners, managing costs was a big deal for Bloom. By using Toast's integration with Gordon Food Service, the chefs were able to calculate their food costs at any point, allowing them to maximize revenue while cutting down on unnecessary expenditures.
"As the owner, tying Toast's integration with Gordon Food Service with our invoicing and tracking makes it so nice and handy to keep an eye on that stuff," he said. Bloom was able to better track his inventory and simplify his invoicing process, allowing him to focus more on the day-to-day management of the property.
Peace of mind is the name of the game for Bloom. With added accuracy of orders with the use of handhelds, speed of throughput, and integration with Gordon Food Service, the last thing Bloom has to worry about when managing a country club location is his point of sale system.