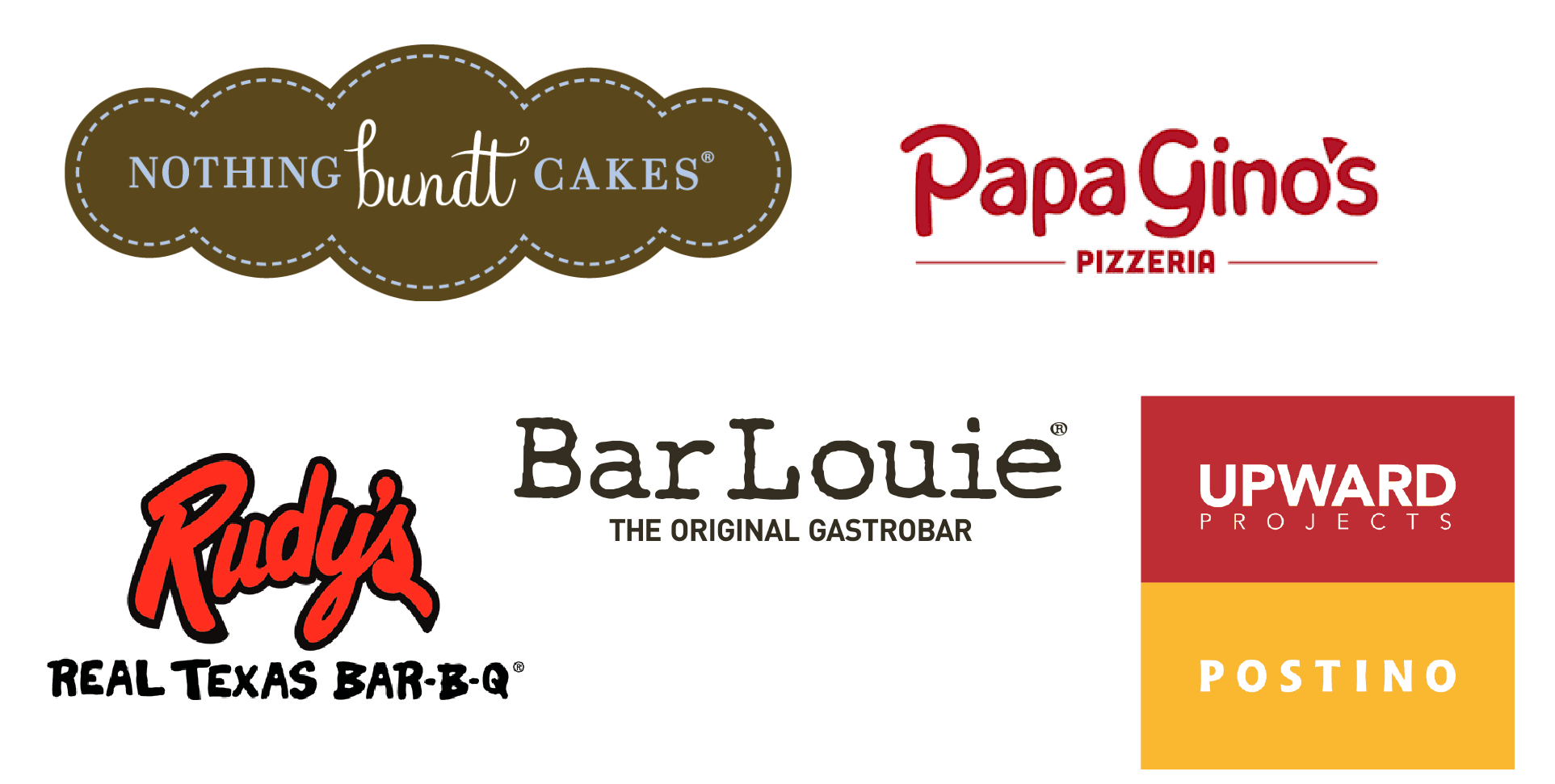 ---
---
Products Used
Toast Enterprise Solutions
Results
Strong partnership
for long-term growth
Customer Story
How Toast Partners with Enterprise Brands
What's it like to have Toast in your corner as a national hospitality brand? Read why enterprise leaders trust Toast to support them as they drive change and grow their brands.
What's it like to have Toast in your corner as a national hospitality brand?
Talk to any enterprise restaurant leader who's rolled out a new point of sale (POS) platform, and they'll tell you that the difference between choosing a new vendor and finding a true strategic partner is as clear as night and day.
Identifying a strong partner in a sea of POS options means asking questions that go beyond product features and functionality.
"With a complex system like a POS, there's a lot [to consider]," says Brian Anderson, Senior Director of Technology at Toast customer Upward Projects. "What's the personality and the DNA of the company? Are they aligned with us as a brand? Do they view the restaurant business with the same affinity that we do? Are they in it for the long haul?" are just a few of the questions Anderson and his team dug into before choosing Toast.
Every great tech partnership starts with implementation and ensuring that your brand's locations are set up for success from day one.
"We did our [Toast] deployment during the end of 2019 into 2020, right into the pandemic," says Vinny Torregrossa, Director of IT at 500+ location bakery brand Nothing Bundt Cakes. "We got our rollout done at 350 stores in about eight months. It was easy."
At Toast, we see implementation as the first step on a journey towards achieving your brand-wide business and operational goals. Helping to achieve those goals means ensuring our platform generates measurable business impact and ROI across your brand as soon as possible.
"With Toast, we've increased revenue. Our average check size has gone up," says Kevin Bentley, VP of Technology & Automation for New England Authentic Eats' 160+ Papa Gino's and D'Angelo locations. "The operational efficiency and the seamless process between the guest and operator has been huge."
A strong partner also understands that success is not just about checking off technological and business requirements; it's also about understanding the needs of different teams within your organization and helping them work more closely together.
"Toast was the overarching choice for us because it was cost-effective to deploy, and it gave us the most scalable solution," says Sean Power, Director of IT for Ford Restaurant Group's 64 locations. "Our restaurant operators went from, 'Why can't we do this with our point of sale?' to 'What else can our point of sale do for us?' That was super important for our operators, and it's made our technology team much more loved now within operations than they were before."
What happens when a platform doesn't have an additional feature your brand needs in-house? We believe that making Toast the most valuable enterprise platform it can be means building strong integrations and relationships with other industry leaders so that your brand can access the tools you need when you need them.
"All the [hospitality tech] businesses now are knocking down Toast's door to integrate," Roberta Frierson, SVP of Information Technology at Bar Louie, observes. "When we have that as our base and our point of sale, it opens up all different types of opportunities for us to work with different types of vendors so that we can make ourselves more efficient."
Enterprise restaurant technology is complex. Every brand is different, and no single product or provider will ever have all the answers. We believe that the very best partners, the ones who are with you for years and help you build a foundation for your brand's long-term success, all have one thing in common: listening to what you need.
"I can tell you why I have chosen to stay with Toast," says Kevin Bentley. "And that is the next-level thinking and the forward-thinking in terms of what's next and what the roadmap looks like. You do a great job of listening to your customer base and providing solutions based on that feedback, and that's very rare."