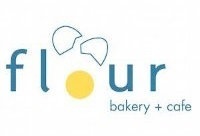 ---
---
Products Used
Toast POS
Toast Go™
Reporting and Analytics
Gift Cards
Kitchen Display System
Results
10x
Easier Training with Toast POS
Customer Story
How Flour Bakery Shaved Minutes Off Wait Times with Toast POS System
The mere mention of Flour Bakery has the ability to make Bostonians' mouths water. One of Flour's key missions is to make the lives of both guests and employees a little bit better each day. Technology is, of course, a part of that experience.
The mere mention of Flour Bakery has the ability to make Bostonian's mouths water. The bakery, owned by 2016 James Beard Award-winner Joanne Chang and her husband Christopher Myers, has expanded in recent years to five locations with over 350 employees.

According to Director of Operations Mike Brucklier, one of Flour Bakery's most poignant missions is to make the lives of both guests and employees a little bit better each day. They believed that technology was part of that experience. Mike and Asst. Director of Operations Tanya Li decided to upgrade to Toast because they felt they'd finally found an all-in-one system.
Flour's growth, commitment to quality, and focus on customer service drove their decision to modernize their bakery POS system.
Improved Service with a Mobile POS System
Walking into a Flour is like walking into an eclectic, modern family kitchen. They're well known for their award-winning pastries and attentive staff who make every item to order.
"Our founders come from a full-service restaurant background," Mike says. "As a result, there is an intense emphasis on hospitality. We talk a lot more about service and guest experience than any other place I've worked."
Guests expect a streamlined workflow that serves up their order quickly and accurately. When Flour first opened, tickets were handwritten by staff.
"We used to use handwritten paper tickets, which, looking back, blows my mind," says Mike. "We had to teach the shorthand to the entire staff and hope they wrote it legibly. If you couldn't read the ticket, you had to find the person that wrote it during a rush and ask them to decipher it."
Flour has improved throughput and wait times by line-busting with Toast's mobile POS system. The team aims to serve food to guests within seven minutes of their order being placed. Toast prints a time stamp on each kitchen ticket automatically and the line cooks are more successful in achieving their seven-minute goal.
"All that time we spent running between the counter and the kitchen is gone," Tanya says. "With Toast, we punch in the order on the tablet and it's sent directly to the kitchen printer. Plus, training is 10x easier because it's all just buttons on a tablet. The ease of getting the order onto a printed ticket has made a huge difference in wait time - we're at least a few minutes faster on each order."
Managers with their Heads in the Cloud
With Toast's cloud-based POS interface, back end reporting is real-time and intuitive, which was a huge relief for the general managers at Flour.
"Our old system had decent reporting," Mike says, "But the back office interface wasn't intuitive or easy to use. Our management team, mostly 25-30 years old, couldn't navigate the back end because it looked like a 1997 version of Windows. It was absurd. We knew we could do so much better. So we did."
Managers like Tanya can now manage the menu in just a few seconds with Toast, rather than putting the whole operation on hold to make a small edit.
"With our legacy system, we had to shut down everything just to change the price of a muffin," she remembers. "It'd take the system completely out for 4 to 5 minutes! We realized, 'It's 2015. What are we doing here? It shouldn't be that hard to change a menu item.'"
The True Gift of Digital Gift Cards
As a staple on the MIT campus and surrounding Boston neighborhoods, Flour processes a lot of gift cards from parents of students. Finding a way to digitally send restaurant gift cards was a priority for Mike and his team when selecting a restaurant point of sale system.
"Creating and mailing physical gift cards is a cumbersome process for us," he says. "We don't have a shipping department to ship cards in a timely manner - and gift cards are typically a last-minute purchase."
With Toast, Flour's staff can enter a gift card like any menu item and send a digital QR code to the recipient's phone or email address instantly.
"eGift cards just make sense," Mike says. "Toast makes it easy to process digital gift cards and they're delivered immediately. It saves us a lot of headache and it's been a much better experience for our guests. They love that they can just hold up their phone, pay, and they're done."
An Upgrade in System and Service
As is often the case with restaurants using legacy POS systems, Flour was used to slow and automated technical support.
"We'd call the old POS company, the operator would dispatch the information, and someone would call us you back an hour later from who-knows-where," Tanya says. "I love being able to have a direct line to Toast. I can directly email the Toast Customer Care team and get a quick response."
Toast is both a software and a services company. With in-house professional implementation services available and award-winning technical support for every customer, service is ingrained into the business.
"We initially evaluated seven different POS companies," Mike recalls. "What really stood out to me was the way the Toast team handled themselves - professional and helpful. Their commitment to service was evident. Customer service was part of the package with Toast. They aren't just a computer company, the service is really built into the model."
A Delicious Combination
In the end, Mike and Tanya needed a POS system that was more than an order-processing computer.
"When it came down to it, we wanted a POS system with a customer-facing screen that could do e-signatures, line-busting tablets, and digital gift cards. The other tools we looked at had subsets of those features, but Toast was the only all-in-one POS platform."
Plus, you really can't argue with the Toast and Flour combination.
Related Bakery Resources