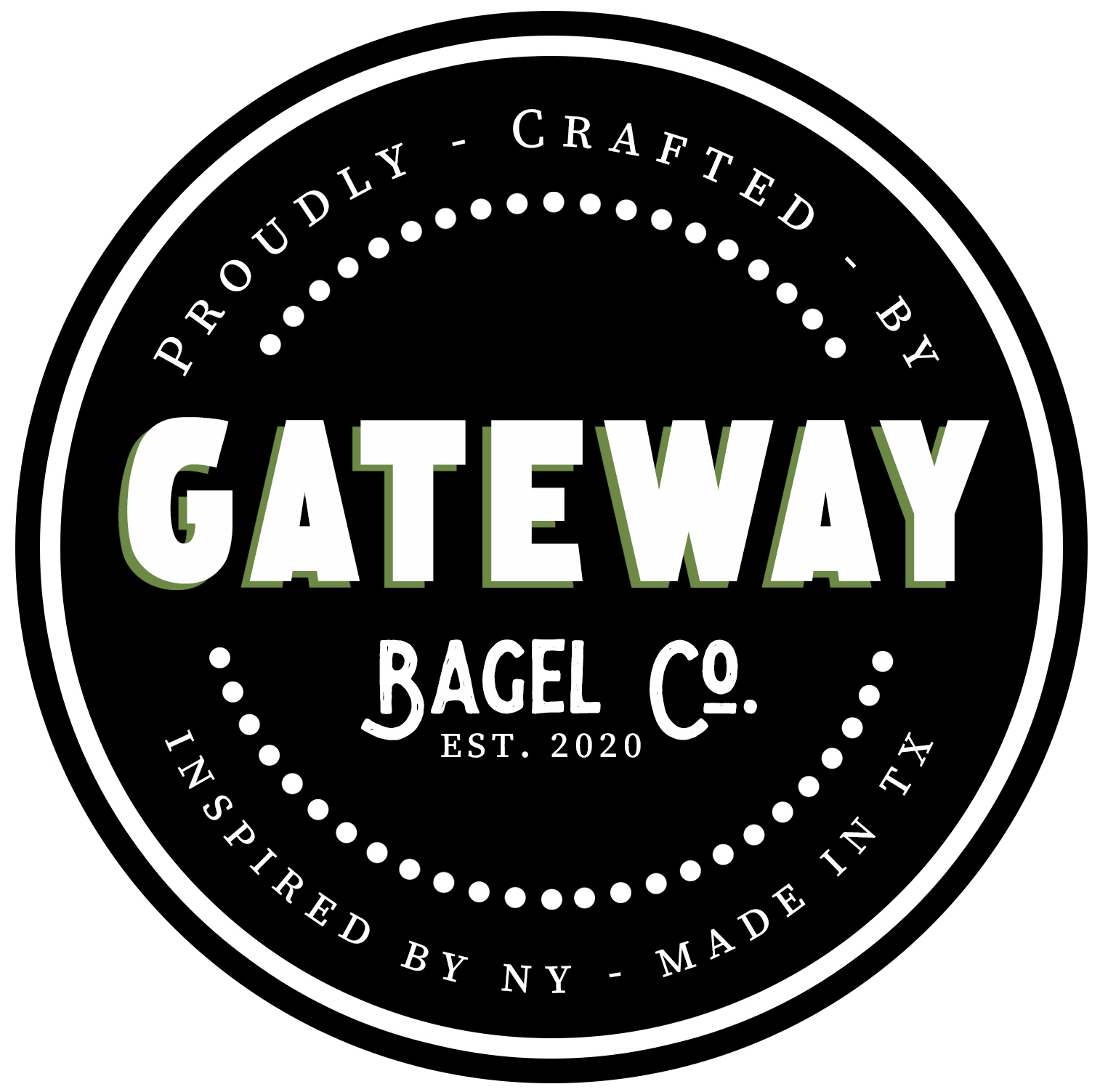 ---
---
Products Used
Toast POS
Toast Go™
Online Ordering
Email Marketing
Loyalty
Kitchen Display System
Inventory
Results
Average increase of 25-30%
in sales compared to previous POS platform
Customer Story
How Gateway Bagel Co. Improved Efficiency, Experience, and Earnings by Switching to Toast
Gateway Bagel Co. has had a wild ride since they started in 2020. But their willingness to embrace food truck technology has driven outstanding results and growth.
Like many restaurateurs that opened in 2020 — amidst a global pandemic and record-high unemployment — Gateway Bagel Co. owners, Jamie and Omar Tijerina, have had a wild ride.
After living in New York City for eight years, they moved to Laredo, TX. "I always told Jamie, on our second or third date, if we're going to be in a relationship together, you have to know that I'm going back to Laredo. I'm going to open businesses back home. I want to change it."
But moving to Laredo, a city on the Mexican border, didn't immediately lead to Gateway Bagel Co. In fact, Omar first used his prior experience as a chef at the Google Manhattan office to help sell food to local restaurants in Texas. That is until the pandemic caused him to lose his job.
"My job at Google was to streamline concepts," says Omar. "So, I told Jamie, 'Hey, give me an idea for a restaurant and then we'll poke holes in it and figure out how to make it work.'"
Jamie, who grew up on Long Island, had grown tired of eating breakfast tacos in her new Texas town. "What about bagels?" she suggested. "Why are there no bagels here?"
And just like that, Gateway Bagel Co. was born. Jamie and Omar brought the NY-style bagel to Texas.
The importance of restaurant technology that seamlessly integrates into the (small) food truck space
Of course, starting a restaurant business isn't as easy as deciding on a concept.
"Anything I know is because I messed it up 100 times prior," Omar tells us. So when they first got started, Gateway Bagel Co. was less of a formal food truck concept and more of Omar and Jamie frantically making bagels in their personal home kitchen at all hours of the night.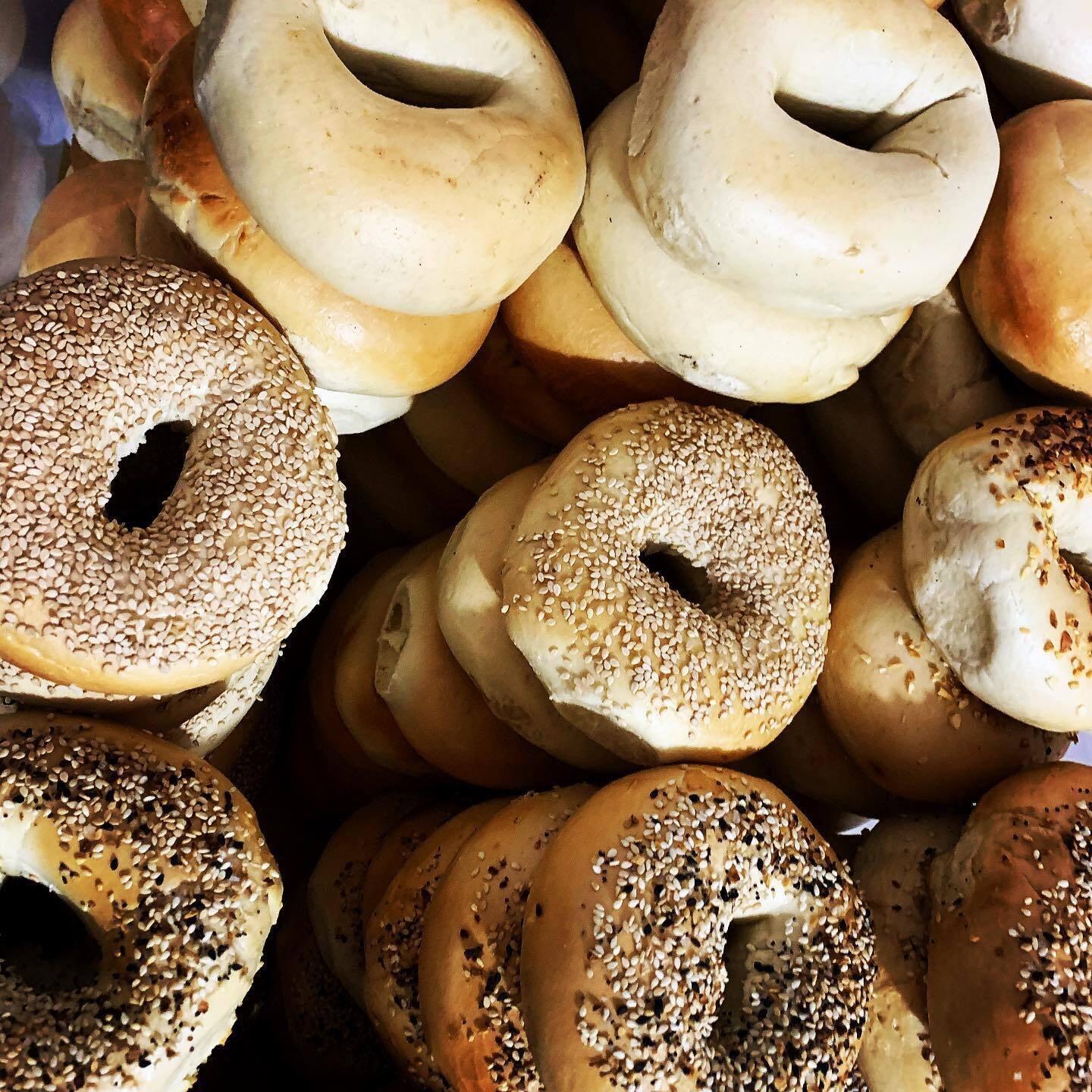 But once they got started on the truck, it was important for them to find food truck restaurant technology that would make their lives easier.
When looking for food truck POS systems, Jamie wasn't sure how it would work in the small space. "I thought I'm going to walk into the truck and see a huge system… but I was like, 'oh, that's it?'" she recalls, seeing how Toast's products fit into the truck naturally and without disrupting their work.
When it comes to running a food truck, the luxury of a large, open-concept floor plan just doesn't exist. Instead, it's important to optimize the space you have, making sure your hardware can serve your business — and your customers — without disrupting the flow of preparing and packing your meals.
For Omar and Jamie, that meant keeping it simple. "Just a kitchen screen, the handheld, and the cash register. That's all you need," Omar says. "It's very bare-bones on the food truck and it's not in our way."
Gateway Bagel Co. takes advantage of the Toast Go® 2, a mobile handheld POS that accepts contactless payments, streamlines ordering, and is built with restaurant-grade durability. Plus, the handheld integrates directly with the truck's kitchen display system, also known as a KDS.
"The KDS has been a godsend," says Omar. "It's super hot in Laredo, so we have to open the windows — even with the AC on — and what happens? The wind blows like crazy and the paper tickets fly."
Before adding a KDS to the truck, Omar and his staff found themselves having to ask customers, "what did you order again?" after a ticket would fly away. Now, every order gets automatically added to the KDS when an order is placed on the handhelds and even sends a text message to the guest once their order is ready.
Changing customer perception and reaching new guests with online ordering
Prior to switching to Toast, Omar and Jamie had been using Square for their food truck POS system. Unfortunately, they weren't happy with the customer experience they were providing by using Square products, particularly in terms of online ordering capabilities.
"Toast literally changed our identity," Omar says proudly. "It changed customer perception of wait times. It's creating customer loyalty. It's broadening our fan base a lot more."
Before using Toast Online Ordering, Gateway Bagel Co. found that many guests didn't have time to wait in line for lunch.
"People don't have 15 minutes to wait when they only have a 30-minute lunch break," Jamie shared. "Now, they come, it takes them two seconds at the truck, and they're leaving with their order. Especially when it's hot out, they don't have to stand at the truck to order — they just order ahead. A lot of people will order the night before and then they'll be there at seven when we open."
Plus, Toast Online Ordering allows them to offer guests the option to choose modifiers to build their own bagel sandwiches. When setting up their online menu, Oscar got very granular with options. "That makes all the difference," he says, noting that customers in Laredo tend to have more custom requests than folks back in New York.
More than anything, Omar notes that online ordering has enabled them to reach a customer base they couldn't before.
"There are so many people that come to the truck and they're just like, 'I've never been able to get lunch here, but now that you have this online ordering I just come and pick it up,' and that's really cool."
The importance of going with a POS platform that's built for restaurants
The success Omar and Jamie have seen using Toast has led them to become advocates, referring other restaurateurs in the area — and even across the country — to Toast.
"I think the biggest crux between how we elevated our operations is directly related to Toast," Omar says. "The standard for sales has gone up. On an average day, we see 25-30% higher sales than we did before. So when I see other restaurants choose Toast as their POS right when they open, I think, 'I wish I did that a year ago,' you know? The quickest way to get to the next level, in terms of food service and POS, is Toast. I don't see a POS service that distributes, markets, or is more fully realized than Toast."
Omar also shared his appreciation for all Toast has done to improve restaurant operations during the pandemic, focusing on off-prem options and mobile dining solutions.
"I'll wait for the zombie apocalypse next," he jokes, "see if Toast has any solutions for that."
Related food truck business resources: