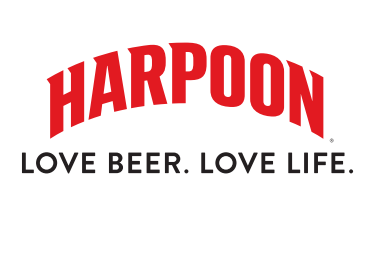 ---
---
Results
Faster service
without fear of ruined hardware
Customer Story
Harpoon Puts Toast Hardware to the Ultimate Test - Bar & Beer Proof
Boston's iconic Harpoon Brewery increases order taking speed and endures the harshest bar conditions with Toast's Hardware Suite
If you've ever been to Massachusetts, chances are that you've probably had the pleasure of sipping on a beer brewed by Harpoon Brewery. Harpoon pioneered the brewing scene that exists in Massachusetts today as the first brewery to receive its brewing permit in the Commonwealth of Massachusetts back in 1986! Fast forward to 2000, and Harpoon opened its second location in Windsor, Vermont.
For the past five years, Brad Tinkham, the General Manager of Harpoon Brewery, has been driven by his passion for great beer and delivering an exceptional guest experience to thousands of guests every day. On a typical Saturday, Harpoon serves around 3,500 people, and it's not uncommon to see over 1,000 orders come through during a two-and-a-half-hour timeframe.
Built to Withstand the Harshest Restaurant Conditions
Brad was most excited to learn that Toast was building hardware specifically for restaurants to endure the wear and tear of this active and often messy industry. Even the most rigorous, busy days will not affect the functionality of Toast Hardware—or more importantly, the flow of Harpoon's daily operations.
"We're a bar and a brewery. We handle a lot of liquids. There's a lot of spilling. There's a lot of splashing," Brad explains. "With our old hardware if somebody was to spill a beer on it, it was kind of that crisis moment where you would unplug it, get it off the bar, clean it as best you can and look at it like, 'should I put this in rice and soak out that water?'"
With Toast Hardware in the mix, that moment of crisis is eliminated.
"Now, if you spill a beer on it [Toast Hardware], you wipe it down and go about the day. Once the restaurant has calmed down, you clean it up and it's like it just came out of the box!" he exclaims.
Pairing the Toast Flex for Guest and Toast Tap™ Together for a Transparent Guest Experience
In addition to the sit-down, bar experience, Harpoon also offers retail merchandise such as canned beers, growlers, apparel, and more. With Toast Flex for Guest, retail operators ring in orders on the employee-facing screen, while the guest sees the items added to their check on a screen that faces them.
Brad noted that his customers were asking for a way to pay for their beers with wearables and other contactless technologies. Because Toast Tap supports NFC, EMV, MSR credit card, and digital wallet payments, this intuitive process was easily incorporated into their payment workflow, making for a more speedy, guest-optimized experience.
Toast Flex with Toast Tap has drastically sped up Harpoon's order-taking process by allowing a guest to quickly tap their card on the Toast Tap to complete payment. "When you have your credit card and you see [Toast Tap] there," Brad says, "you just simply tap it and you're good to go!"
"At no point in time are we ringing in something that they're not seeing, so they should never walk away saying 'oh I didn't buy that.' Immediate information is immediate feedback. They can notice when something might be wrong and bring it to our attention so we're not going back and fixing a transaction—we're fixing it in the moment," Brad shares.
Unbeatable Order Taking and Payment Processing Speeds
In order for the staff to make sure they're serving each guest as fast and efficiently as possible, it's crucial for Toast Hardware to support the bartenders' workflows to quickly and easily serve guests— and serve more guests faster.
With order taking speeds of under one second and payment processing speeds of less than two seconds, Brad noticed a measurable difference in the speed of the new Toast Hardware. "When we put Toast Flex and Toast Flex for Guest together, we saw that the hardware was operating significantly faster than our previous hardware, Micros."
"They're [Toast Hardware] fast as heck," he says. "You can search for a check and be onto the next tab within seconds."
The last thing restaurant operators want to worry about during the peak of their business day is the hardware that supports their restaurant's technology. Durable, fast, and easy to use, Toast Hardware has given Brad and his team at Harpoon peace of mind knowing that their guests always receive their delicious beer and excellent service that they expect and love.
Self-Installation for Same Day Service and a Sleek New Look
When Brad and his team decided to install Toast Hardware on their own, they were thrilled to find how intuitive and fast the process was to get the hardware and software up and running.
"It was about 25 minutes. We were literally just having a conversation about our weekend, walking through the instructions, and didn't find it to be that difficult at all," he says. "Once the set up was done, we opened 20 minutes later and that was the terminal we used all day."
The simplicity of Toast Hardware doesn't stop at the installation. Designed to be configured for all restaurant types, Toast Hardware matches restaurant decor and can be set up in multiple modalities so you can engage with your guests however you prefer.
"Size is a huge thing for us right now. When we had our old system with Micros, they were very large screens. It looked like a desktop computer. Now, the form factor of these is that they take up a small footprint and they allow us to work around them," says Brad.
Related Brewery Resources