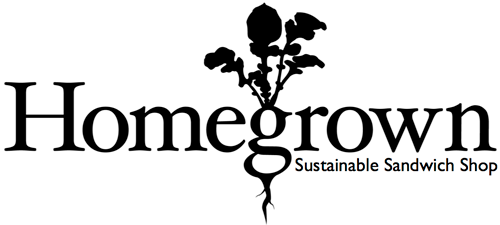 ---
---
Products Used
Toast POS
Online Ordering
Kitchen Display System
Results
200+
ticket-lunch-service sees faster speed
Customer Story
With Toast, Homegrown Delivers a Convenient Experience for Downtown Professionals
Homegrown Sustainable Sandwiches, a 10-location group based in Seattle, is optimizing for the downtown lunch rush with a tablet-based kitchen display system and mobile-optimized online ordering.
Brad Gillis is the co-founder of Homegrown Sustainable Sandwiches, an eco-friendly fast casual group with 10 locations in Seattle and the Bay Area.
As the business began to scale up, Brad and his team looked to modernize Homegrown with a tablet-based POS system complete with efficiency-boosting kitchen display screens and mobile-friendly online ordering for busy customers. Brad found that Toast understood his vision and was well equipped to help make Homegrown successful.
Ditching Tickets for a Digital Kitchen Display System
Homegrown supplements kitchen printers with a digital kitchen display system on the line that allows staff to quickly receive, prioritize, and fulfill orders during the busy lunch rush.
"With KDS, our employees never lose a ticket. You can't lose it - it's right there on the computer. It helps us manage the ticket from order to expedite," Brad says. "Staff can see the time clock, which helps prioritize which tickets need to be worked on. There are subtle clues, flashing colors, that indicate that sandwich has been on the line too long. We know we need to get that out to the customer first."
For a business with concentrated business hours, Brad has found that the KDS has become an essential part of operations at Homegrown.
"Without KDS, it would be much harder to do the volume we see at lunch," he says. "Homegrown does 85% of it's business between 10:00 AM and 3:00PM. We might do 100 to 200 tickets over the course of a couple hours. Kitchen display screens have helped us achieve that level of service."
As a cloud-based system, Toast continues to iterate and improve functionality like the kitchen display system. This, Brad says, is has been a welcome change compared to their previous Aloha system.
"As Toast continues to develop, the KDS software continues to get better," Brad says.
"The difference between Toast and our Aloha system," he adds, "is that we can actually touch the Toast tablets. With our old Aloha KDS, it was a separate, old school device with a couple buttons that were actually removed from where the screen was. Toast is allowing us to do more customization. We can send an SMS text to the customer after we bump a ticket when the order's ready. Those features weren't available with Aloha."
Integrated Mobile Ordering for the Downtown Rush
Homegrown is a lunchtime hotspot for professionals in urban neighborhoods. Convenient, mobile-optimized online ordering that allows guests to easily order ahead is a key part of their success.
"Online ordering is absolutely necessary if you want to compete in busy downtown locations," Brad says. "Not only are people increasingly moving to online ordering, but the mobile experience is so important. Having an online ordering site that feels really natural and integrated on the mobile device is huge. That's why it's been great to switch to the Toast online ordering platform."
With Toast, the restaurant online ordering software is built into the POS system and back office reporting. Online orders fire directly to the in-store kitchen display systems, enabling a seamless process for the guest and the staff.
"Our previous online ordering vendor felt more like an old e-commerce site," Brad remembers.
Toast's online ordering platform is really modern and up-to-date. It's also a much easier experience to log in and check out. It's been a huge savings for us in the back office to have online ordering integrated under one vendor.
A Partner that Understands Restaurants
Brad founded Homegrown in 2008 and has learned to choose partners that are aligned with the corporate mission and invested in its success.
"Since founding Homegrown, one of the biggest lessons for me has been to find vendors that will go the extra mile for you. We've found that partner in Toast," Brad says. "When we were looking for a new POS system, we decided on Toast because everyone from the sales team to upper management was clearly interested in our success. That's been evident throughout our relationship."
Toast is technology built exclusively for restaurants. This, Brad found, set Toast apart in both product and service.
"It's important that Toast is dedicated for restaurants," Brad says. "They really understand the needs of restaurants - they're not trying to service a bookshop or a jewelry store. When I call Toast Customer Care or talk to anyone at Toast, they really understand what we're trying to do with the system in our stores."