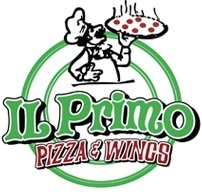 ---
Location
Southwest Florida
---
Products Used
Toast POS
Online Ordering
Gift Cards
Kitchen Display System
Results
$1000's
saved with Toast's reliable offline mode
Customer Story
How Il Primo Pizza & Wings Saves $1000s with Toast Pizzeria POS
For Il Primo, Toast is a reliable, robust restaurant technology solution that keeps pace with restaurant life.
Jon was losing sleep over Il Primo's aging POS system, which had become a hindrance to the growth and efficiency of the stores. After learning about Toast at a local trade show, he was immediately intrigued by the multi-location remote menu management, reliable offline mode, and modern efficiency improvements like digital receipts and KDS screens.
Timed Saved with Enterprise Management
Jon is responsible for six Il Primo locations. With a cloud-based enterprise POS system like Toast, he can see real-time sales data, check on who's clocked in, and make menu changes to all locations with just a few clicks.
"It used to take me over two hours to bounce from store to store and make changes to our in-store and online ordering menus," Jon remembers. "With Toast, I log into the backend, make one change, and it automatically pushes to all stores and our online ordering."
For a multi-location pizza chain, Jon says it's essential to invest in an enterprise restaurant POS system that enables operators to easily make changes and keep tabs on the business.
"The best thing about Toast is that no matter where I am, I can see what's going on at my stores, which discounts are being given out, where sales are at, and what's selling," he says. "If you're looking to expand, it's so important to have a POS system like Toast in order to survive and keep track of your businesses and your people. I'd recommend Toast to anybody who has more than two restaurants."
No Internet - No Problem
During his evaluation, Jon was initially concerned about implementing a cloud-based POS system because loss of internet connectivity was a constant challenge for Il Primo. In Southern Florida, lightning storms are a weekly occurrence. Before Toast, losing internet connectivity in a storm was a big disruption to Il Primo's day-to-day operations.
"With our old traditional computer-based system, we were running credit cards through a Mercury swiper. Any time we lost the internet connection, we couldn't capture credit card payments. We'd have to use the old fashioned 'knuckle buster' and that's just not acceptable to me as a business owner. As a consumer, I don't trust that at all."
Toast has invested heavily in building a reliable offline mode so restaurants can remain operational in the event of connectivity loss. Even without internet, Il Primo can continue to take orders, send tickets to the kitchen, and take customer payments.
"I used to lose $500 to $1,000 per store every time there was a lightning storm in Southwest Florida, the lightning capital of the world. With Toast's offline mode, I'm already making my money back just by being able to continue to collect credit card information. "
Investing in an Efficient Online Ordering System
Online ordering is becoming a necessity for pizzerias as customers have come to expect fast, customized service digitally. Il Primo took advantage of the growing demand and implemented a third-party service that promised more revenue from online ordering. However, this service required orders to be printed on a separate printer and manually entered into the POS system.
When Jon started evaluating new systems, Toast's built-in online ordering tool immediately stuck out as a key differentiator. Toast offers Il Primo a customized online ordering website that sends orders directly to the kitchen while tracking the sales in the POS system.
"Our online orders are sent immediately to the kitchen with Toast. It's improved accuracy has given me peace of mind. I don't have to worry about my staff punching in an order and messing it up," he says.
Jon's been able to streamline order flow and customize the full online ordering experience, even include pictures of each menu item, enticing customers visually even before they're in the restaurant.
"It's really nice to be able to put our logo and images on our menu with Toast's online ordering," Jon says. "Before our customers invest $10 into a pizza or a sub, they can see what it looks like and see if it's worth the investment."
Going Paperless with Digital Gift Cards, Digital Receipts, and KDS Screens
While Il Primo hasn't completely eliminated paper goods in their stores, they're embracing digital ticketing and becoming more efficient in the front and back of house.
Gift cards are in high demand at Il Primo, Jon says. With Toast, they offer both traditional plastic cards as well as digital gift cards sent directly to the recipient's phone or email. Because the gift card program is integrated into Toast, it's easy for Il Primo to sell, track, and complete transactions using both digital and physical gift cards.
"With digital gift cards, customers get their gift cards immediately and can check their balance whenever they want — with our old card company, they had to come into the store to check the balance. Digital cards have also saved me big money because I don't have to purchase so many plastic cards," Jon says. "For the plastic cards we do sell, we were able to brand them exactly how we wanted with Toast."
Toast has also enabled Il Primo to send digital receipts to customers via text or email. Guests can request digital receipts and complete their transaction at the counter using Toast flip screen terminals. Jon says that the line moves significantly faster now that cashiers don't have to wait for a receipt to print.
"Digital receipts are a great option. 50% of our customers don't want a printed receipt, they'd just throw it in the trash. Our old POS system would print a receipt whether you wanted one or not. With Toast, we're saving money on printer paper, we don't have to worry about all that clutter and noise, and we can provide a paper receipt if the customer wants it."
Jon's even moved the kitchen to touchscreen ticketing.
"The KDS screens in the kitchen makes things faster and easier for the staff," he says. "Previously, our bump bars were constantly breaking and totally defeating the purpose of improving kitchen efficiency."
Confident Over PCI Compliance
Compliance is difficult to maintain with on-premise solutions because the software is locked into the physical machine. As PCI requirements change, the on-premise software does not. Restaurants are often required to purchase expensive system updates in order to ensure their customer's data security.
Toast is PCI compliant and encrypts credit card data upon swipe so exact customer payment information is never stored on the physical devices.
"It was almost a full time job to make sure that we were up to date with PCI compliance," Jon remembers. "With our previous system, I actually had to spend $5,000 more to buy new computers that were compliant! With Toast, it's a breath of fresh air to not have to worry about that because it's automatically updated. I care about my customers and the security of their personal information - and so does Toast."
Managing a multi-location pizza chain in southern Florida poses its challenges, but Jon has been able to increase efficiency and grow the Il Primo Pizza & Wings franchise by making the 'Best Pizza in Lee & Collier County' and investing in the right technology.
Related Pizzeria Resources