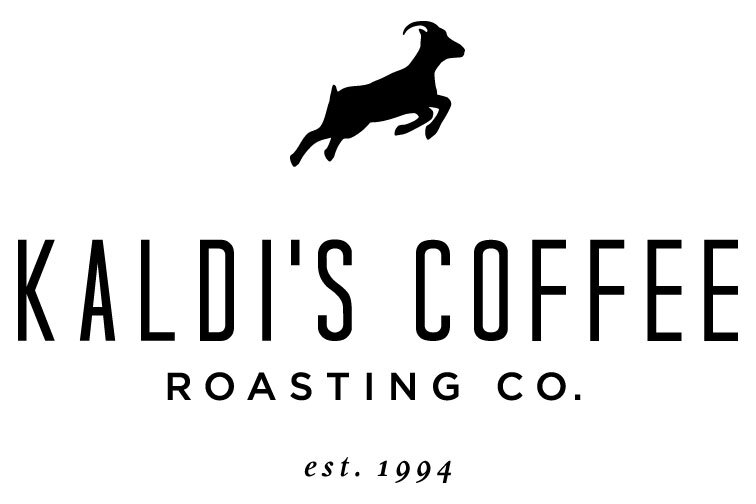 ---
Location
St. Louis, MO and Atlanta, GA
---
Products Used
Toast POS
Online Ordering
Email Marketing
Loyalty
Gift Cards
xtraCHEF by Toast
Results
2x tips
tip volume more than doubled after adopting Toast Flex for Guest
Customer Story
How Kaldi's Coffee Does More with Toast's Cafe and Bakery Tools
This 15+ location (and growing) cafe depends on Toast to help drive online orders, power their kitchen operations, manage inventory, and so much more.
Simply saying "2020" can bring back not-so-great flashbacks for anyone, but especially restaurant owners. During a time when most of society had shut down, restaurants were struggling to stay afloat.
"Before COVID, we had 20 locations," shared Keith Kildron, COO of Kaldi's Coffee Roasting Co, a cafe bakery with stores in St. Louis and Atlanta. "We sold off an area and shut down some that weren't profitable," he added.
Many restaurants that had not previously offered online ordering found themselves at a sudden impasse; They needed to pivot to digital ordering solutions, or they'd fail to survive. The Kaldi's team decided to take a deeper look at their POS at the time, Micros, and determined that it wasn't providing what they needed. So, they took a leap of faith and switched to Toast.
"We depend on Toast a lot," said Cannon Dowell, POS and IT Administrator for Kaldi's. "We're in it every day."
Here's how Kaldi's has seen success using products across Toast's platform, including Online Ordering, Toast Flex for Guest, Kitchen Display System, Toast Marketing, xtraCHEF inventory management, and more.
Flexible online ordering tools
Kaldi's Coffee has created a raving fan base not only because of their specialty coffee but because they know how to create a full guest experience.
"We have well-trained baristas who are knowledgeable about the product, and we have high-quality coffee that we serve, so people come in and expect great coffee, but then they get great coffee and a full bakery and lunch menu," said Cannon. "We really take things to the next level. Plus, Toast has allowed us to have a fantastic online experience. All of those coming together, that's what gives us a 'wow' factor for our brand."
Before Toast, Kaldi's didn't have an online ordering platform. They were relying on traditional order sources, such as calls and in-person visits, the frequency of which was greatly impacted by the pandemic. "At the beginning of COVID, we really depended on phone-in orders," said Cannon. "[With Micros], we didn't have a solution for online ordering." So, as Kaldi's Coffee onboarded Toast and began reopening their cafes, they immediately took advantage of Toast's Online Ordering module for all their locations.
Now, the online ordering revenue stream accounts for a good portion of their sales. "At least 10% of sales come in via our online ordering tool, if not 25%," shared Cannon, adding that the team really loves the flexibility Toast Online Ordering provides them to accommodate for busy hours. They're able to snooze online orders during especially busy rushes or delay online orders by a set time to allow the kitchen adequate time to keep up. One of their top-performing cafes saw almost 30% of net sales from Toast Online Ordering in July of 2023.
In all, Toast Online Ordering provided Kaldi's with a way to not only survive the pandemic but thrive outside of it.
A guest-facing POS screen to reduce errors and provide transparency
The previous steps of service for Kaldi's were very traditional. "On our former POS system, we'd print out the receipt, you'd add your tip to it, sign it, and we'd take it back," shared Cannon. "Whereas now we have the guest-facing display which provides a suggested tip. Guests sign the screen and go about their day."
The Toast Flex for Guest is designed to keep the lines moving, improve order accuracy, and give guests the transparency they want, all with an 8-inch guest screen that shows orders and payments due.
"Especially during the busy hour, it's easy to mishear something if a guest asks to modify an item. With the guest-facing display, the guest has better confidence in what they're ordering," shared Cannon. "I can't quantify it, but the number of incorrect tickets has decreased with the guest-facing display. It's allowed us better communication and transparency into what guests are ordering."
In addition to a better ordering experience, guest-facing displays have also allowed Kaldi's to increase their tips. "We pool our tips, so some locations would originally see $4 per hour in tips and are now seeing up to $10 per hour," said Cannon. "Our tips have more than doubled."*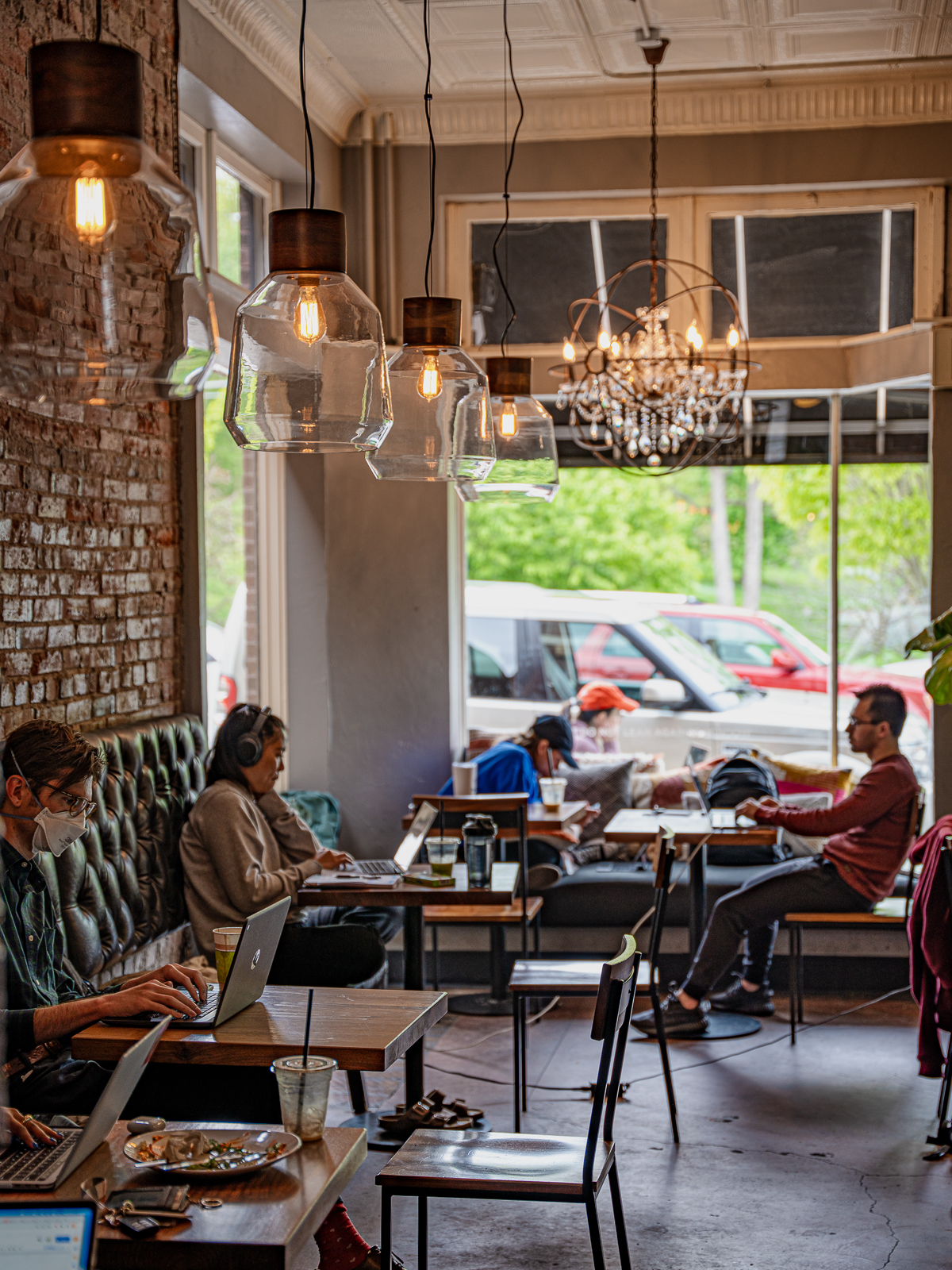 Streamlining kitchen operations with KDS screens and xtraCHEF inventory management
While Kaldi's is a big fan of every Toast product they're using, the team seemed to get the most excited when chatting with us about their KDS, also known as a Kitchen Display System.
"The KDS has been fantastic," Cannon said. "Some of our locations are using three, actually!"
If you're not familiar with a KDS, it is a way to seamlessly connect your front-of-house and kitchen staff. Toast offers multiple screen sizes for the KDS, all of which are restaurant-grade hardware rated for a higher temperature and greater durability than iPad screens. By implementing a KDS, you can give everyone in the kitchen the visibility they need to prepare a top-notch meal, effortlessly.
For Kaldi's, using Toast KDS has allowed them to cut out physical tickets, or chits, and given them a more holistic view of orders. Here's what Cannon had to say:
"We have one for drinks — so we have no physical tickets at all — which definitely gives us an advantage. You can recall a ticket or show recently fulfilled, which is helpful because during a busy period someone might take the wrong drink. It's easy to recall a ticket by the guest's name, which has been super beneficial. In our kitchen, some of them have a hot KDS and a cold KDS and that's been a huge help for us as well. It helps us stay on top of tickets. The all-day display can also be helpful. If we have nine avocado toasts come in, the kitchen can see how many they have to make."
And while the KDS is a huge improvement over previous operations on its own, the Kaldi's team didn't stop there. They also implemented xtraCHEF by Toast, a restaurant costing tool that helps track exactly where their money is going.
"We've had a lot of fantastic reviews on xtraCHEF from kitchen managers, general managers, and other leadership because, before xtraCHEF, we relied on a master Excel sheet with a list of products," Cannon shared. "It was hard to update because we're not only doing the coffee, we have a full bakery and food menu. There were constant price changes, substitutions, the list goes on." Plus, Cannon pointed out that while each of their cafes serves the same product, they're each a little bit different and required a completely different list for inventory. XtraCHEF's shelf-to-sheet inventory feature helped them streamline that process.
"Plus, the prep receipts in xtraCHEF have helped a lot. Our numbers are much more accurate now than they used to be in terms of inventory," Cannon added. "Plus, our GMs can take ownership of their sheets, too. It's easy for them to search for a product or go to the product catalog and see what they actually paid for an item. Or they can search the receipts to evaluate if they should add avocado mash to the back-of-house instead of counting whole avocados."
Overall, the back-of-house Toast products Kaldi's has implemented in their cafes have given their kitchen staff better oversight and their general managers more control. Everyone wins.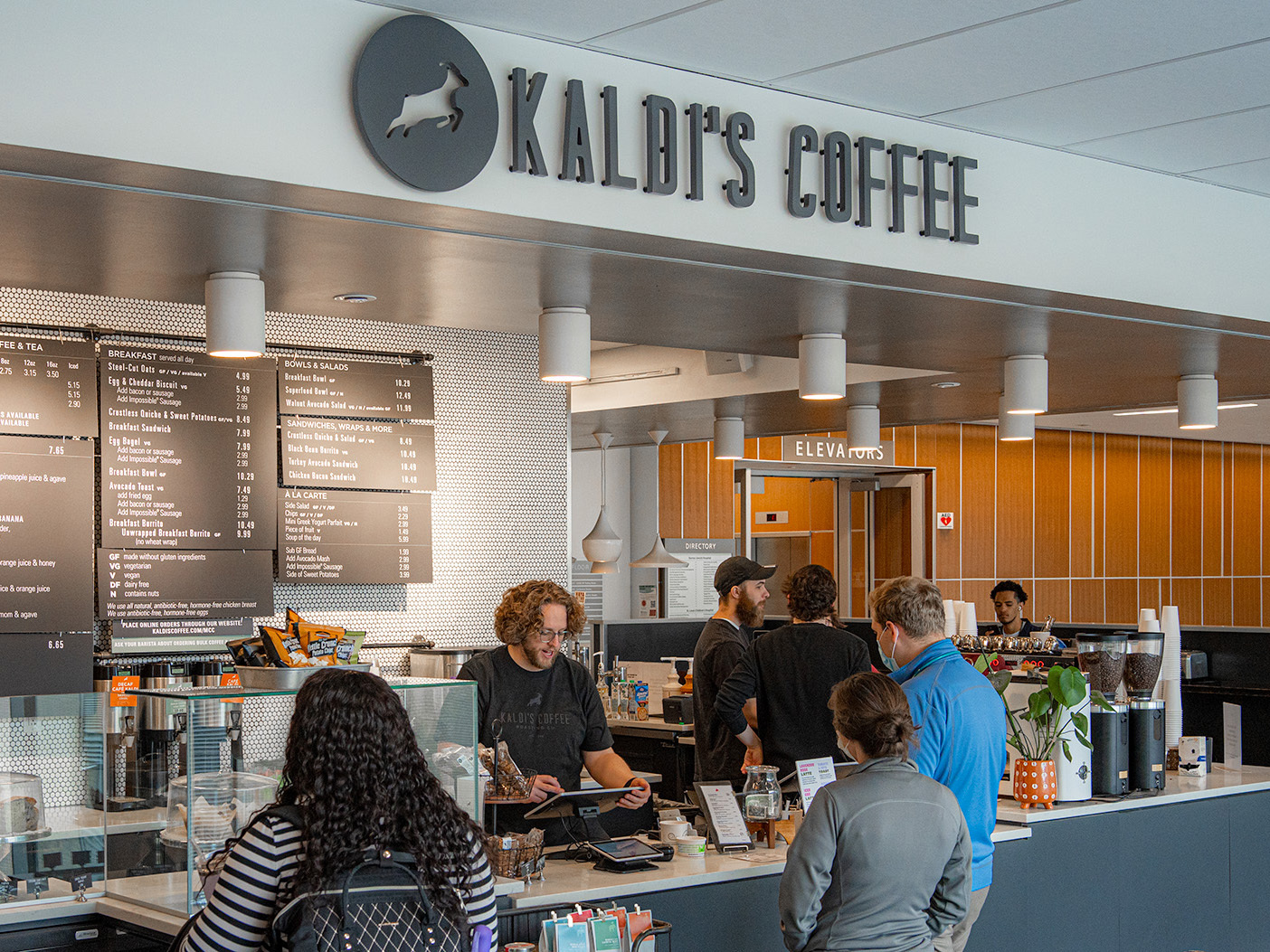 Bringing guests back with Toast Marketing
With the cafes optimized for the best guest experience, the Kaldi's team has time to focus on growing. That's where Toast Email Marketing comes in.
"We do a lot of marketing campaigns. We send out weekly emails, if not twice a week, via Toast Marketing," shared Keith.
Kaldi's Coffee also incentivizes guests to come back using Toast Loyalty. "Rob, who handles our campaigns, has been running Loyalty campaigns targeting some of the drive-thru locations to try to get guests to come back for repeat business," added Keith.
Gone are the days of physical loyalty cards that get lost or destroyed — Toast Loyalty allows guests to swipe their credit card, opt in, and earn points. No extra steps needed.
"We used to have punchcards," said Keith. "It's much easier now for loyalty guests [with Toast Loyalty]. I think everybody should have it."
Kaldi's Coffee was able to use the breadth and strength of the Toast platform to power their growth and supercharge their guest experience. Are you interested in learning more about how Toast is built for cafes & bakeries like Kaldi's? Click here to see how your cafe can serve up the morning fix with an intuitive, easy-to-use POS — now with flexible payment options.
---
* These results are self-reported by the customer. Individual results will vary.