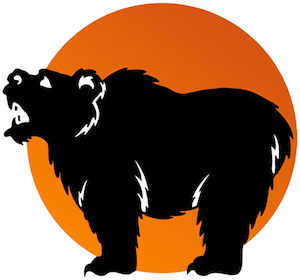 ---
---
Products Used
Toast POS
Online Ordering
Toast Delivery Services™
Multi Location Management
Results
$1,000
Each Week in Additional Revenue
Customer Story
Kuma's Corner Gets $1,000 per Week in Revenue for Delivery Orders with Chowly's Toast Integration
Kuma's Corner has five locations in Chicago that serves burgers and comfort food with a heavy metal flair to a loyal following of customers.
Lisa Weatherston started as the General Manager of the West Loop location and is now the Director of Catering and Special Events. She shares how Kuma's Corner has been able to create operational efficiencies while taking in more delivery orders to increase revenue.
Streamlining Operations for All Locations with Toast
Kuma's Corner was using Toast and two different legacy POS systems. To support their growth, they wanted all locations on one POS system.
"It was a no-brainer to switch from our two legacy POS systems to Toast," says Lisa. "I've worked with many POS systems, and Toast is the easiest one to use – both for front of house and back of house."
Their managers spend less time on operations so they can put their energy towards running the restaurant smoothly. "Toast has saved a lot of time and is convenient. Our managers can add menu items, take out an item, and do manager functions right there on the floor instead of running into the corporate office. Since all the terminals talk to each other, menu changes sync up across all of them. And it's easy to check on sales anywhere and track how we're doing," says Lisa.
Growing Delivery Revenue with Chowly's Toast Integration
Chowly and Toast work together to let restaurants combine all of their orders from delivery partners like UberEats, DoorDash, and more and push those orders directly into Toast. By using the integration, Kuma's Corner reduced the risk of manual error and allowed their employees to focus on their in-house guests. "We tell everyone to connect your Toast POS to Chowly as soon as possible," says Lisa.
Powered by Froala Editor
Manually entering online delivery orders into their POS was painful for Kuma's Corner, especially in the Fall and Winter when people are craving comfort food more. "Multi-tasking to serve our in-house guests and putting delivery orders into our POS was extremely stressful," says Lisa. "On a Friday night, our team would receive 3-5 different delivery orders from UberEats on one tablet and get 3-5 more delivery orders from DoorDash on another tablet. And then she'd have to enter these orders into our POS while trying to seat guests and pick up the phone. Doing too many things at once, the staff made mistakes when entering delivery orders, which drove up waste and costs."
The situation was so bad that they had to stop taking delivery orders during their busiest times, losing out on revenue. "Now that we have Chowly's Toast integration, we generate $1,000 each week in additional revenue from our delivery orders that we couldn't take before," says Lisa.
Improving the Guest Experience by 10x
Streamlining delivery orders has further improved Kuma Corner's operations. "The delivery order comes in, it goes into Toast, the order prints out to the BOH, they make the food, and it goes out to the driver. We just have to press out for delivery," says Lisa.
Chowly's Toast integration has also improved employee satisfaction. "Retaining great staff is our top priority," says Lisa. "Making sure our team has the tools they need helps keep them happy and motivated. The integration frees up so much time that our staff can focus on their actual jobs instead of data entry and switching between the two."
Since staff doesn't have to manually enter delivery orders into Toast, the guest experience for both in-house and delivery guests has gotten better. "Keeping our staff happy affects the quality of our customer service, which has kept our regulars coming back. The guest experience has improved tenfold. We're now able to greet everyone at the front door and make sure they're taken care of. Now with the integration, there aren't any mistakes and off-premise guests get their food just as they ordered," says Lisa.
Would she recommend Chowly's Toast integration? "Absolutely - I definitely recommend the integration for everyone. If a restaurant has a high volume of delivery orders, it becomes stressful and is a pain for a host or server. Now that we have connected Chowly and Toast, we don't even have to look at our delivery orders coming in," says Lisa.
Powered by Froala Editor