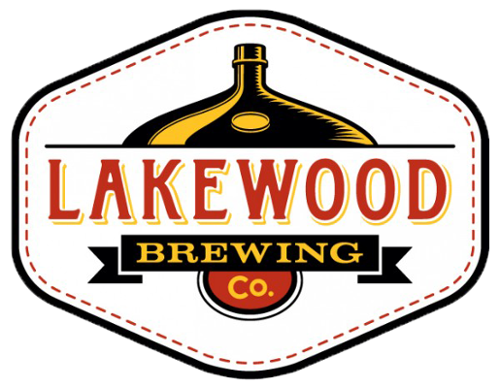 ---
Location
Dallas–Fort Worth, TX
---
Products Used
Toast POS
Toast Go™
Gift Cards
Inventory
Customer Story
How Lakewood Brewing Company Created a Business Built on Relationships
When your motto is "Perfect for Whichever Neighborhood You Call Home," a familiar and neighborly customer experience is essential. Lakewood Brewing Company is one of the largest breweries in North Texas, specializing in creative small-batch beers and distributing them throughout the region. While the business has exploded since its inception in 2011, the brewery has stayed true to its core values.
"Our business is built on relationships," says Jeremiah Wallis, Sales Director at Lakewood with a decade of brewing experience under his belt. "We go the extra step to take care of the people who take care of us."
When Jeremiah and his team decided to open a taproom and beer garden onsite, it was important to choose a technology that enabled them to deliver the excellent customer experience people had come to expect from their brand. Toast's mobile ordering and payment, cloud-based inventory management software, and integrated gift card programs made it the ideal fit for Lakewood.
Delivering an Excellent Mobile Experience
While the taproom and beer garden were exciting additions to the brewery, they presented their own operational challenges. With handheld tablets from Toast, the Lakewood staff is able to make seamless transitions between the two.
"We're a large production facility. The beer garden is on the opposite side of the facility from the taproom. Toast's mobile tablets have been key for operations in that sense. We take orders on tablets in the beer garden and use them at the bar to expedite the process when we hit a rush."
When a customer completes their purchase (or possibly a pint of Lakewood's famous milk stout) on the Toast tablet, they have the option to receive a receipt by paper, text, or email.
"I love that I can easily change the message at the bottom of receipts. It's a chance to thank people for their business. We did a wedding reception, for example, and wrote a congratulatory note on the receipts processed that night. Toast really lets us personalize the whole process."
Managing Craft Beer Menus with Brewery Software
Managing inventory at a small-batch brewery means dealing with a complex and ever-changing menu. With a mix of seasonal and year-round beers on different schedules, Jeremiah is always adjusting availability and pricing. Not surprisingly, the biggest reason that he recommends Toast is that inventory and menu management is simple and immediate.
"Inventory management is one of the most important things we use. I can get in and switch out a beer without shutting down the whole system. The ability to do that in seconds, not minutes or hours, is crucial. We can keep operating while making adjustments."
Not only is an integrated inventory system more efficient, but Jeremiah says he's also saving money by tracking beer and retail items in the bar POS system.
"We're saving money on labor. Instead of having to spend time doing weekly or bi-weekly counts, it's all right there on the POS screen. You can end up paying a lot for inventory management if you go with tertiary partners. For us, it's already integrated into Toast."
Spreading the Love with Digital Gift Cards
A few months after going live with Toast, Jeremiah and his team decided to add gift cards to their system. Like inventory, physical and digital gift cards are completely integrated into Toast, so it was an easy addition for the team.
Not only are gift cards gaining popularity in the taproom, but, in a typical neighborly fashion, Lakewood is also donating them to charities and giving them to employees.
"We give everyone here a per diem per quarter to spend on in-house products. It's a really great way to boost team morale. We'd have a harder time keeping tabs on a program like that without Toast."
--------
About Lakewood Brewing Company
Lakewood Brewing Company produces internationally inspired locally crafted beers. Its diverse varieties include year-round, seasonal, and small-batch brews including the Legendary and Seduction Series. Lakewood beers are available throughout the Dallas-Fort Worth and North Texas area in discerning bars, restaurants, and select retailers; perfect for whichever neighborhood you call home. For locations and more information, please visit lakewoodbrewing.com.