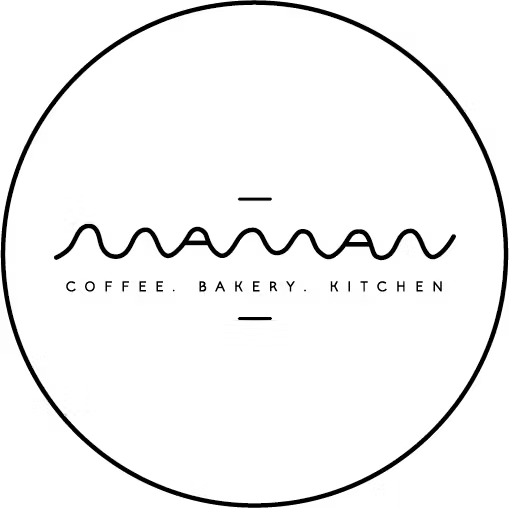 ---
---
Products Used
Toast POS
Online Ordering
Gift Cards
Order with Google
Results
Improved line speed
using Toast Go handhelds to switch from counter service to table service
Customer Story
How Maman Used Toast to Help Quadruple Its Locations Without Sacrificing Culture or Quality
Famous NYC-based Maman bakery has grown to 30 locations over nine years. Hear how technology has helped them speed up service at the counter and the table.
Walking into the Maman flagship location in Soho feels like coming home — and that's by design.
"It was super important to us to create a place where people can gather and feel at home," said Co-founder and CEO, Ben Sormonte. " I want them to feel super comfortable and not necessarily like they're in a restaurant."
When Maman first opened in 2014, founders Ben Sormonte and Elisa Marshall had no idea what was in store for the NYC-based cafe. "We never imagined we'd do more than one location, and here we are nine years later with 30," said Ben. Maman can now be found in New York, Washington D.C., Toronto, Montreal, New Jersey, Pennsylvania, and soon Florida.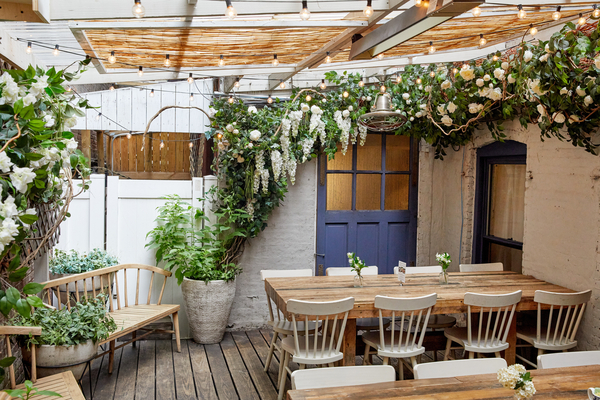 And while some businesses seem to lose their shine as they expand, Maman has truly fostered their lifestyle and culture despite rapid growth.
"Maman is unique because of its culture and people," shared Joe Ferrara, Director of Partnerships & Catering for Maman. "This is the only company that I've actually worked for that is a family company. Every other company I've worked for said, 'This is family,' but Maman is family."
How has the chain seen success in the face of industry challenges? Here's what Ben and Joe have to say about Toast's impact on the popular fast-growing cafe.
How switching to Toast has enabled growth
"When we started talking to Toast, we had six locations," Ben said. "Since partnering with Toast, we have now opened 24 locations with more coming."
Of course, Toast isn't the only reason Maman has seen success; Their team, food, hospitality, talent, and mission have all worked together to get them where they are today. However, they credit Toast for helping them grow at the pace they did. "I think Toast made it so much easier for us to grow," shared Ben. "Without a partner like Toast, it would've been very complex to grow that fast."
Without Toast, Maman would not be as successful or would not have the growth that it does today.
- Joe Ferrara, Director of Partnerships & Catering, Maman
When opening new locations, Maman has found that Toast's easy-to-use platform makes it simple to set up new menus and train staff. "We opened 24 locations with [Toast], and I think one of the advantages of that full integration was definitely making opening [new locations] easier," said Ben. "The menu setup was so easy because [you can copy and paste] from one location to another, which really helps with opening week."
Plus, the Maman team has found that many of their new hires already have Toast experience from other restaurant jobs, making training a piece of cake. "It's a big advantage that a lot of people use Toast now, so when you hire someone, they may not know Maman, but they have a good understanding of Toast," Ben shared. "It makes everything easier because people speak the same language with Toast, and training has been super easy."
Joe added, "Training someone is one of the most important things in the food industry, and without the right tools, it doesn't work. Toast is the right tool."
One of the most important benefits the Maman team has seen since switching to Toast is peace of mind when opening a new location. "We are very lucky because we don't have any issues when we open a store," Joe said. "I would say [Toast is] really at the bottom of the opening list because we know it's just going to be plug and play, which is what we want from a POS provider. It's one of the most user-friendly platforms I've dealt with."
Since implementing Toast, Maman has taken advantage of faster setups, smoother opens, and streamlined staff training. But what about Toast's impact on business decisions?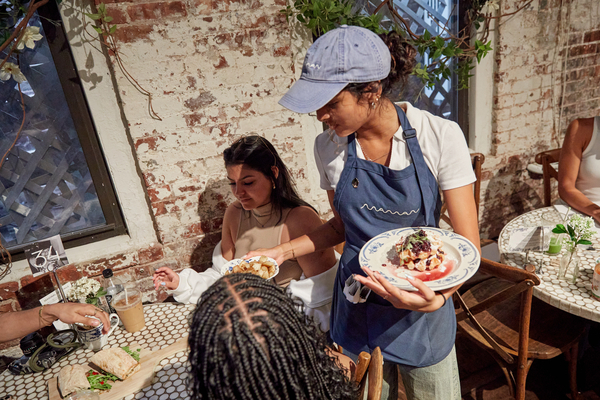 Baking smarter thanks to data and reporting
Before Maman switched to Toast, they didn't have the ability to view critical data such as ticket times, product mix, and more.
"Toast provides so many tools and data that enable us to better understand ourselves as a business — really understanding how we can have better satisfaction on the customer side, but also increase sales and so forth," said Ben, adding, "Understanding all the patterns [in the data] helps us control our cost of goods and our labor."
For example, Ben shared that sales data can help the business make key decisions, such as when to change the hours at certain locations, while Joe said it has helped them improve turn times.
"If Toast says that a ticket took 13 minutes, we can dive into why it took 13 minutes," said Joe. "Then we could turn tables faster and get to a customer quicker, so [having that insight] has definitely increased sales."
Toast's data and reporting have been especially helpful to Maman as they continue to grow. "The beautiful part about Toast is all the data that [helps Maman with] understanding our business even better because as you grow, you cannot be everywhere," said Ben. While the nutty chocolate chip cookie may be the crowd favorite (and also Oprah's favorite) at the Soho location, it might not sell as well in, say, the future Florida cafe. For this reason, product mix reports are vital for Maman to evaluate store-level performance for each menu item.
"A lot of POS systems have reporting that shows you the sales, but Toast really breaks it down," said Joe. This level of data also helps the company to set goals and get everyone bought in. "Toast enables us to set goals, and then because they have such an easy backend, it's very easy for almost anyone in the company, from the corporate office to the GM at the store level, to understand all the data," added Ben.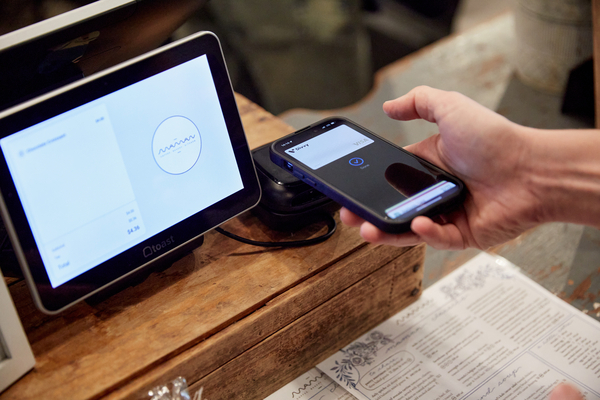 An easy pivot between counter service and full service
While some restaurants choose to be counter service or full service, Maman prefers a mixture of both.
"At Maman, we do counter service from Monday to Friday, and on the weekends we do table service," Ben shared. "I've tried so many POS platforms that are maybe decent at doing one thing but not the other thing. For us, the switch [from counter to table service] is super easy, and I really like the fact that Toast has that versatility."
For counter service, Maman relies on the Toast Flex for Guest terminals to take orders. The guest-facing display allows customers to easily view their order in real-time to help ensure accuracy. The Maman team shared that Toast's simple interface also helps avoid stressed-out staff. "It's super easy to maneuver, which is very important when facing that crowd in front of you. It's not always easy to be behind the counter and see the line," Joe said. "You've gotta keep your composure, and if you struggle with the POS, it's going to [create] additional pressure. Toast has developed a very robust software that can handle that kind of volume. It's nice to see a system that doesn't crash and can keep up."
Plus, Maman has implemented Toast Go® 2 handheld POS devices to help tackle the line when the counter is especially crowded.
"We have one POS [terminal] in some locations. Others have two. But the beauty of the Toast Go® 2 is that someone can jump on that line and take care of customers," Joe said. "This way, that customer does not have to wait in line as long."
And the benefits don't end with line busting. Once they switch to table service, the Toast Go® 2 is the MVP.
"For a company that does brunch or dinner or whatever, the handheld tablets are key," Joe added. "That increases so much revenue just because you have three or four servers, and if each have a tablet in their hand, they're taking three or four orders at a time. That's huge for us. It really speeds up the production of the day."
Advice for other cafes and bakeries
If your restaurant aspires to grow and expand the way Maman has, Joe has some advice for you:
"If you are a small business, Toast is the right answer because it's so simple. It's so user-friendly. Customer service is so amazing. If you are a big restaurant, Toast is the answer because of its menu, because of its extensive modifier groups and subgroups, and how it pulls into other platforms, including third-party platforms. For any level of store, whether it's a 200-seat store or a simple takeout, Toast has what you need. It will definitely benefit your restaurant to have Toast."
And, of course, he recommends the Toast Go® 2. "If it's one thing that I can suggest, it's to definitely have that device on hand for almost every restaurant."
---
Are you interested in learning more about what Toast has to offer? Request a free demo today. Already a Toast customer? Visit Toast Shop to find our latest products or Toast Central for how-to tutorials on your existing Toast modules.