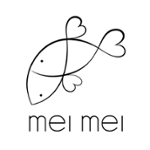 ---
---
Products Used
Toast POS
Reporting and Analytics
Results
Weekly, Daily, Hourly
How precisely Toast Reporting and Analytics can track the performance of a specific dish.
Customer Story
Mei Mei Restaurant Grows With Quick Service Software
Irene Li, Owner and Co-Founder of Mei Mei Boston, talks about how Toast helps streamlines their business, and enables them to have a complete view of how their business is performing..
What is Mei Mei?
Mei Mei started when my older brother Andrew noticed that food trucks were gaining popularity across the country and were just starting to crop up in Boston. He had a fine-dining background, and he got really excited about the idea of driving a truck around the city and not wearing a suit to work every day. When he discovered that his two sisters were also really in love with food — especially cooking it and learning where it comes from — he thought it was a no-brainer for the three of us to get into business together.
Why did you choose Toast?
Before we started using Toast, we had no POS system. We were using ticket books and sharpies, and… Well, that was a very exciting time.
We chose Toast because one of our best cooks — she was the fastest grill cook of all time — her husband Derek was one of the folks at Toast. He just got us really excited about the idea of having a POS that was super easy to use, and more like an app than a computer program. When he pitched us the idea, we said, "That sounds awesome. Sign us up," and that was around the time we opened the restaurant as well. We knew we needed a way to track everything that was happening across the restaurant and the food truck: to keep everything separate, but also to see it all in one place.
Toast has made it so easy for us to see what items are performing well and what items are performing poorly and that is really the key to running a successful restaurant business - actually knowing what your sales are, what's working, and what's not.
What are your favorite Toast features?
One of my favorite things about Toast is using the expo screen. Many of our cooks don't have experience working on the line, but they have plenty of experience working with a mobile app or a device like a tablet. That is a very easy way to get people up to speed on the kinds of systems we have.
Another thing I really like about Toast is how easy it is to see reports about sales, especially menu items. Our menu changes all the time, from day to day on the food truck and in the restaurant. We run specials, we make small tweaks to dishes, and it's really helpful to be able to track a certain item in a certain day, or a week, or even down to the hour or by the server. That's just a really amazing piece of functionality that I've never seen another point of sale system have.
Toast has made it really easy for us to see which items are doing well and which items are doing poorly, and that is really the key to running a successful restaurant business: knowing what your sales are, what's working, and what's not. With Toast, we can see down to the hour how much of each item we're selling, and that's really great.
Any advice for someone choosing a restaurant POS system?
My advice to anyone opening a restaurant and trying to choose a POS is to make sure the people who work at the company you're using are people you trust and are communicative. That's one of the best parts of working with Toast. The customer service is awesome, and we've always gotten all the help we need generating reports.
Seeing Toast roll out from the early stages to where it is now, we've been really impressed by all the features that have come along that we were promised earlier and that actually came through.
We've been really happy to see all the different pieces of Toast coming together as the company grows, and we love having this great customer service relationship with everyone there.