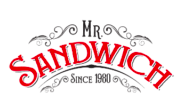 ---
---
Products Used
Toast Digital Ordering Suite
Toast POS
Toast Go™
Online Ordering
Reporting and Analytics
Results
30%
increase in sales
Customer Story
Mr. Sandwich Increases Sales by 30% With Toast Go Handhelds and Online Ordering
Since 1980, Mr. Sandwich has been dedicated to serving the freshest sandwiches made with locally-sourced, high quality ingredients.
After over 30 years of being cash-only, marketing consultant Charlie Lopez and co-owners Cesar Torres and Israel Ibanez implemented Square at Mr. Sandwich. Within months, they switched to Toast to level up their business with a POS system that's more than just a credit card processor.
Reaching the Modern Customer with Toast Online Ordering
After deciding to move off of a cash-only system and being disappointed by Square, Charlie was searching for a POS system that could modernize Mr. Sandwich's guest experience.
"We needed a POS system that could handle the expectations of the customers of today," he says.
For Charlie, the key reason for transitioning to Toast was implementing Online Ordering, a revenue channel not offered by Square.
As a sandwich shop with the ability to build your own sandwich or modify any menu item, flexible online menu management is crucial for Mr. Sandwich. Toast gave Mr. Sandwich the ability to fully customize and itemize their menu for an optimal online ordering experience that allows their diners to order exactly what they want from their smartphones, on the go, in seconds.
"After switching to Toast, we saw an immediate jump of 30% in sales. Not only that but now over 40% of our sales are coming from online ordering," Charlie shares.
With no third-party fees and being fully integrated, the Toast Online Ordering module was a seamless addition to Mr. Sandwich that had a significant impact in driving their bottom line.
Mobile Ordering Technology Enhances Guest Experience
Based in Whittier, California, Mr. Sandwich's customers are mostly college students and business professionals with only 30 minutes to spare for a lunch break. Accounting for travel time, they really only have 5-10 minutes to get their food. Toast Go handheld devices have taken Mr. Sandwich beyond a counter-service model, allowing their staff to efficiently take orders in line or at the table.
"With Square, we didn't have the option to do any sort of table service," Charlie explains. "With Toast Go, we're able to help our customers get their orders processed as soon as possible by taking their orders as they come in. They don't have to walk up to the POS system and wait to place their order, they can sit at their table and we can take their order using the Toast Go."
Making Data-Driven Decisions with Toast Reporting and Analytics
Toast Reporting and Analytics gives Charlie the insight he needs to make impactful business decisions for Mr. Sandwich.
With the ability to track all of their ingredients and the items on their menu, Charlie can make adjustments to their offerings based on what's selling and what isn't.
For example, Charlie highlights their decision to switch soda companies informed by data from Toast:
"We transitioned from one major soda company to another," he says. "That transition led to a 300% increase in beverage sales. Getting access to that data is something that we don't believe Square could have assisted us with."
At Mr. Sandwich, our goal is to expand our brand, and we believe that Toast is a support system that can enable us to accomplish that goal.
An All-in-One Platform to Scale Your Brand
Charlie describes the transition to Toast as seamless and feeling supported every step of the way. After receiving their hardware, Mr. Sandwich felt abandoned by Square. "With Toast, there is somebody dedicated to our organization every minute of every day. Accessing a new system with any business is always difficult, but luckily we were able to adapt very quickly." Charlie shares.
Toast Customer Care goes beyond implementation. As their business grows, the Mr. Sandwich team wanted a POS system that would grow with them. "At Mr. Sandwich, our goal is to expand our brand, and we believe that Toast is a support system that can enable us to accomplish that goal," Charlie says. "To any owner that is looking to move to a new system or start a system, I would go with Toast. It gives you every option you need, they're supportive, and it's easy to understand."
Cesar has no regrets about their switch to Toast: "We love what Toast has been doing for us. We have been happy since day one. The system is perfect!"