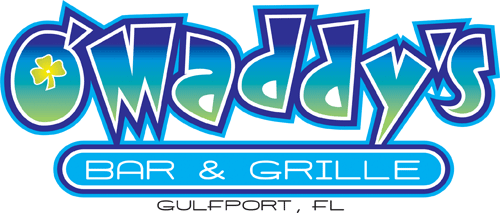 ---
---
Results
20%
Increase in Sales
Customer Story
O'Maddy's Increases Sales by 20% with Toast
Laid back waterside restaurant O'Maddy's Bar and Grille in Gulfport, FL has been in business for over 25 years. With business booming, owner Joe Guenther needed a way to be more efficient with the large outdoor patio area. As a mobile POS system, Toast was the right system to do just that.
Booming business needs better technology
O'Maddy's is a laid-back, waterfront grill serving cold drinks and American bites. Daily specials, fresh seafood, and a kid-friendly menu have kept customers coming back for 27 years. Joe worked with his representative from Gordon Food Service to find a bar POS solution that would bring his technology up to speed with the booming business.
"Once I saw the technology behind Toast and what it could do, I felt like what we were using was a dinosaur by comparison," says Joe. "The technology in Toast, and the things that you can do with it, far surpassed what I was using at the time."
Mobile tablets on the patio
The large indoor-outdoor space at O'Maddys makes for a fantastic customer experience, but a lot of effort and exercise for servers and bartenders. Before Toast, servers were walking great distances to enter food and drink orders in the stationary terminal. Toast's mobile tablets put the terminal right in the server's hands.
"Tablets were a big thing for me in choosing a POS system," says Joe. "I've always wanted to have mobile technology because of our layout and the distance from our sidewalk tables to the terminal. A lot of labor was required to take somebody's order, travel back to the server station, and type in that order. The Toast tablets eliminate that."
Servers can take orders, send tickets right to the kitchen, split checks, and process payments all from the handheld mobile POS devices.
Robust features for full-service restaurants
Toast is designed exclusively for restaurants, which meant that the full-service functionality that Joe required was already built into the system.
"At the beginning [of the demo], I was shown how to split a check from a large party," Joe explains. "If you have a party of ten people and they each have five apps, they can easily split the check five ways. Boom. One button and it's done."
20% more sales with Toast POS System
For O'Maddy's, which generates five million dollars a year in revenue, the return-on-investment with Toast is measurable and positive.
"We were at a point where I thought we had kind of plateaued," Joe admits. "I said 'Okay, that's the most volume I'm going to be able to get out of that kitchen, out of that building, out of that number of seats.' Then Toast came along, and that number's up twenty percent."
That's a million dollars more in revenue attributed to the switch to Toast. "We absolutely love it," Joe says.