Employee onboarding can be easier. Here's how.
A restaurant new hire onboarding checklist gives you guidelines so you can organize the onboarding process and make it a smooth experience for both the new hire and the restaurant manager.
---
What's inside? Exclusive insights into:
The importance of a new hire onboarding checklist, including the tasks that need to be completed upon hiring a new employee
How to set your staff up for success in their first month using a printable or digital restaurant new hire checklist PDF
Everything that needs to be done by restaurant managers as part of the onboarding process, from paperwork and uniforms to payroll and scheduling training shifts, and beyond
---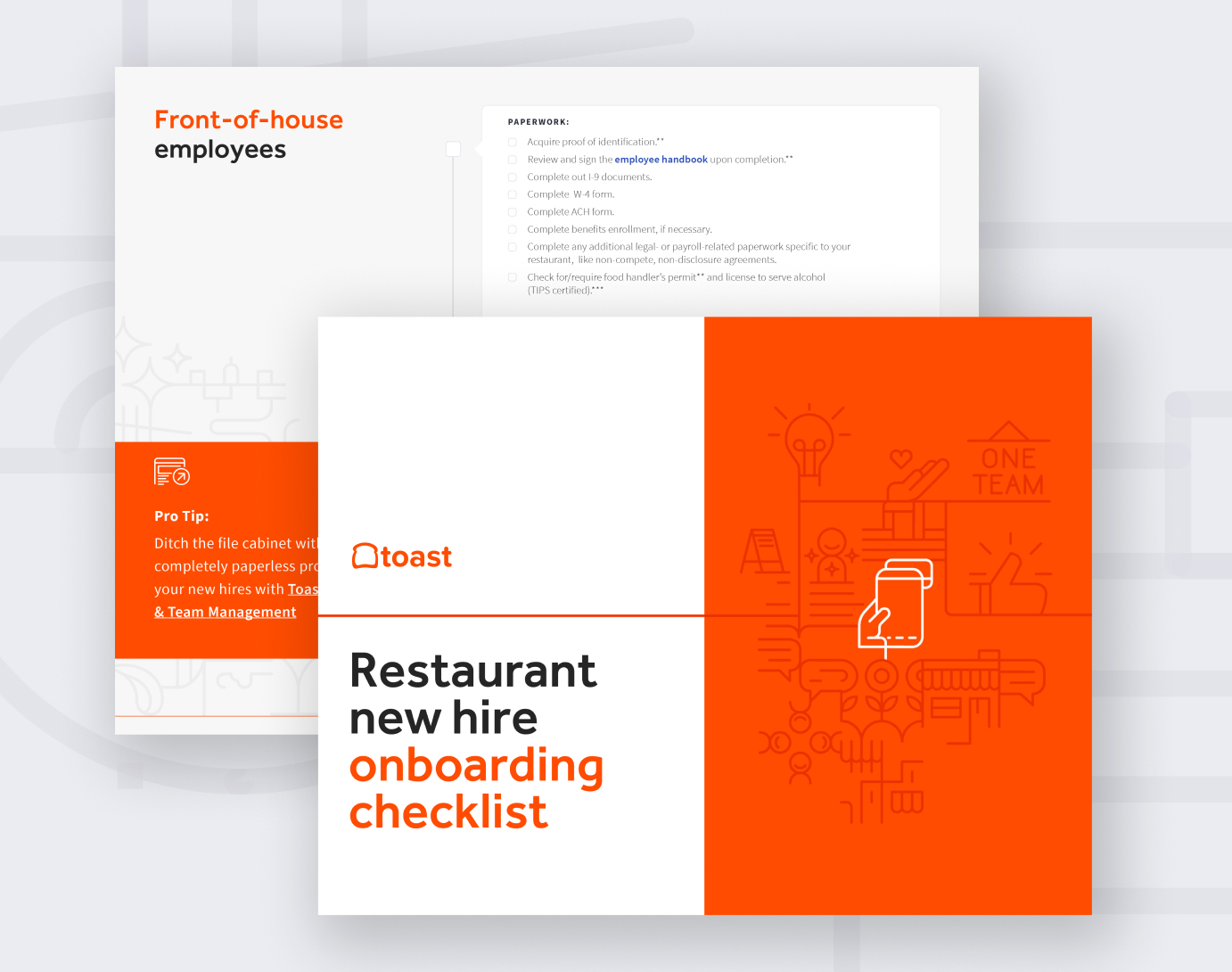 Looking to streamline your onboarding process? We've got you covered.
Bringing new employees onto your team can be both exciting and challenging. You want to ensure that your new hires have everything they need to perform their jobs well and feel confident in their roles.
To help you streamline your onboarding process and ensure that your new employees get off to a great start, we've created this comprehensive checklist. It covers all the essential items new hires should know, from basic information about your restaurant to critical training and procedures that will make them successful in their role.
This checklist will also keep you and your restaurant managers organized while ensuring all necessary compliance information is covered. We hope this checklist helps you create a great onboarding experience and saves you time and effort, so you can focus on what you do best — running a successful restaurant!
Set your new staff up for success
An organized checklist to onboard new hires will show employees what a great place to work your restaurant is while keeping a standardized process for your managers.
After downloading the free Restaurant New Hire Onboarding Checklist, be sure to check out our other resources below.