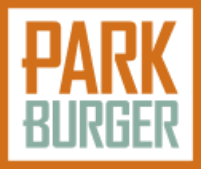 ---
---
Products Used
Toast POS
Toast Go™
Kitchen Display System
Results
20%
Decrease in ticket times
Customer Story
Park Burger Teams Up with Toast to Improve Efficiency and Innovate on the Guest Experience
Park Burger is thriving in Denver after optimizing front- and back-of-house operations with Toast's handhelds and kitchen display system.
Opened in May of 2009, Park Burger set out to change the burger scene in Denver.
"We want to provide the same hospitality and service that you get at a more traditional fine dining restaurant in a quick service concept," says Peter J. Newlin, president of Park Burger. "From our freshly made bun to the never-frozen beef, all of our food is locally-sourced. We strive to make all of our burgers unique and personal."
Improved Efficiency with Handhelds and KDS
Park Burger has embraced mobile technology because it allows them to instantly connect the front- and back-of-house staff. To Peter, this type of foodservice technology is long overdue.
"Toast improves efficiency in things that should have been improved 15 years ago," he says. "The idea that servers were writing down orders and then walking twenty yards to place the order into a system makes no sense. The Toast handhelds eliminate the need to walk over and place the order in a stationary terminal. We can input and fire the order as soon as the customer decides."
Orders placed on the handhelds fire directly to the kitchen display system. As a result, Park Burger has seen improvements in both kitchen efficiency and the overall guest experience.
"The Toast KDS is a no brainer," says Peter. "It allows stations to work together without verbal communication and perform at maximum efficiency. We also don't have lost tickets anymore, which is a relief."
Ticket times at all Park Burger locations have decreased 20% after implementing handhelds and a KDS.
"It goes without saying that the combination of handhelds and KDS speeds up the guest experience," Peter says. "To have a guest's cocktail delivered while we're still taking their order is improving efficiency and delighting our customers. We've decreased ticket times by 20%."
Reducing Costs with Android Hardware
When evaluating cloud-based POS systems, Peter was faced with a choice in operating system: iOS or Android.
"The iPad system got kicked to the curb when we found out that we would have to spend an outrageous amount of money to buy all new iPads to run their software. We don't need thousand-dollar tablets that only run our POS system," Peter says.
Toast's Android POS software, Peter found, meant more flexibility and lower costs.
"I talked to a lot of people about the differences between iOS and Android and they all said the same thing: a point of sale system has to be Android," Peter remembers. "The cost and flexibility of the Toast hardware just makes more sense. I want to spend money on the technology, not the hardware."
Toast's Continuous Improvement
As Park Burger looked to the future, Peter had little doubt that a cloud-based system would set the business up for success.
"I knew we had to switch to a cloud-based POS," he says. "To me, it makes absolutely no sense to pay $20,000 for a system that's been around for generations and has never updated."
Peter identified Toast not only as a clear innovator but also a solution that was headed in the right direction - forward.
"One thing that makes Toast unique is their commitment to hearing feedback from their customers. They allow the users of the system to help move the company forward," Peter says. "Never, after using a competitor for 8 years and spending hundreds of thousands of dollars, was I ever asked, 'What would you like to change about it?' People that are not receptive to feedback definitely aren't moving in the direction I want to go."
Park Burger is thriving in Denver as they continue to optimize their front- and back-of-house operations. Toast is one component that's enabled their success.
"With Toast, we're getting everything that we desired in an affordable solution that reduces labor costs and improves kitchen efficiency, all while improving guest experience," Peter says. "At the end of the day, Toast is the best solution out there."