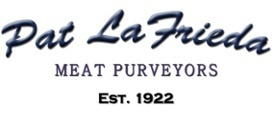 ---
Location
New York City, NY
---
Results
100%
better installation process
Customer Story
Pat LaFrieda Counts on Superior Service From Toast
As the meat purveyor to the best restaurants in New York City, Pat LaFrieda has high expectations when it comes to quality and service. After months of searching, he finally found a technology company that upholds those same standards.
Pat LaFrieda is best known for the family business, Pat LaFrieda Meat Purveyors, which distributes high-quality meat to the best restaurants in New York City. When Pat was asked to be the flagship vendor in The Pennsy, a bright, bustling food hall outside Madison Square Garden, it motivated him to finally open Pat LaFrieda's first retail location.
Third Time's the Charm
Minor setbacks can be expected with any pilot restaurant opening, but the issues that Pat and his staff were experiencing with their initial POS system were, he remembers, unacceptable and debilitating to the success of the business.
"The first days of opening with our first POS system were hell. The credit card machines didn't work so I had to manually enter in all the information. I hate lines. I wanted to cut the line down as much as possible, but my line went out to 7th Avenue and around the block."
Pat ripped out his first POS system just weeks after opening and replaced it with a second system that he thought would improve throughput. But after spending the night on the phone with their remote installation team, he quickly realized that it wasn't a good fit.
"I thought I had found a system that could do what I wanted, but they required me to do an offsite installation and that's when I knew it was all wrong."
Finally, Pat finally found the right partner in Toast.
Hands-On Professional Installation
After his experience with the distant approach of other POS systems, Pat was delighted to find that Toast was with him and his staff every step of the way.
"The Toast technicians came in, I explained what was needed, and they walked through the process with me," Pat remembers. "I said, 'So, when do we do the offsite installation?' Toast told me, 'There's no way we're doing this offsite. We'll be here with you because there's bound to be a hiccup in something — which there actually wasn't. It was simple."
While Toast does offer the option for remote installations, most restaurants are installed by Toast's professional field implementation engineers. The Toast team is responsible for installing the new system and training the staff leaders. Learn more about Toast Customer Care.
Powered by Froala Editor
Communication You Can Count On
As Pat and his team are all too aware, installing a new POS system is a huge undertaking. Pat was frustrated that other companies weren't taking his requirements seriously and weren't available when he needed them.
With Toast, things changed.
"When organizing a project like this," Pat says, "It really takes good communication. Your salesperson and technicians need to be accessible."
Powered by Froala Editor
When it came to Toast, the team was great. The accessibility of my salesperson reminded me very much of how I operate my own business.
New York is a tough city. Pat found that the Toast team was there to take it on with him.
"There are no excuses here in New York City," he says, "On game day, you have to perform or you're out. The fact that the Toast team was there for us like that, I immediately knew that this was the right company."
Tell them Pat LaFrieda Sent You
Pat's refreshing experience with Toast has inspired him to spread the word.
"For anyone opening a restaurant, Toast is the perfect POS system," he says. "I've already suggested it to several restaurants and the ones that have signed up have thanked me for introducing them.
Whatever the problem is, Toast has a solution for it and they've thought it through carefully. That's really what meant everything to us — that's what keeps a restaurant in business."
Powered by Froala Editor