Article
What is EMV? Restaurant EMV Explained
What does EMV stand for? What is an EMV chip card? How does EMV work? Learn answers to questions restaurateurs have about EMV in the restaurant industry.
The EMV trend for card-present transactions has become increasingly prevalent in the U.S. However, there is still confusion surrounding what exactly EMV is and why it's important for restaurants. Below are answers to the pressing questions restaurateurs have about EMV in the restaurant industry.
What Does EMV Stand For?
EMV stands for Europay, Mastercard, and Visa, the companies primarily responsible for this new credit card payment standard. Starting in Europe, and quickly catching on in other parts of the world, EMV cards include a small microchip that, when "dipped," protects buyers against fraudulent transactions. Near-field communication, or NFC, transactions (e.g., Samsung Pay) are also EMV compliant.
What is an EMV Chip Card?
EMV cards contain both a microprocessor chip embedded in the card as well as the conventional magnetic strip on the back.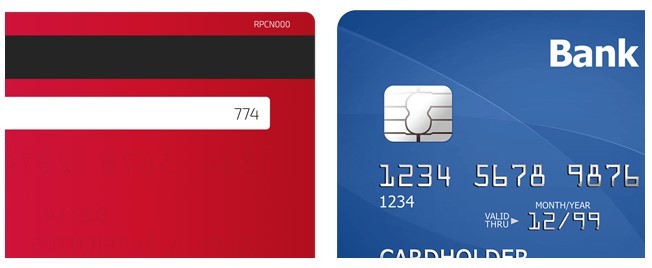 EMV cards might be known as:
Smart card
Chip card
Smart-chip card
Chip-enabled smart card
Chip-and-choice card (PIN or signature)
EMV chip card
EMV smart card
EMV card
How EMV Works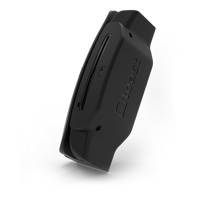 EMV is more secure because it's nearly impossible to clone an EMV credit card. The reason the card is difficult to copy is because a chip card generates a unique transaction code every time it's dipped, whereas a magnetic stripe card does not. Hackers can more easily clone a magnetic stripe card, as the magnetic strip on the back of a credit card statically stores personal information, meaning the way the information is stored does not change. However, the microprocessor chip located on the front of EMV cards adds a new layer of increased security as it dynamically stores your information.
For every transaction, a new token, or encryption, is co-created by the card and the point of sale terminal with every dip. The token encrypts the data of each individual transaction, which is then decoded by the card issuer, or the terminal itself, to ensure the necessary funds are present in the account.
With EMV cards, you dip the credit card vertically, chip first, into an EMV-enabled card reader, as opposed to swiping it horizontally on a magnetic stripe reader. The transaction can take longer due to EMV's encryption security.

Once the guest's account is deemed to have sufficient funds, the transaction can be completed. Every time an EMV card is used, a new and unique token is created for every transaction. Therefore, if a hacker is able to steal the information from one transaction, it will be useless in future transactions.
How Prevalent are EMV Transactions?
EMV technology is widely accepted in other parts of the world, but surprisingly, the U.S. has been one of the last places to catch on. The 2015 EMV liability shift helped spur EMV usage in the U.S. EMVCo reported that in the last quarter of 2018, 60.7% of cards issued in the U.S. were EMV-enabled. Even though the U.S. lags behind the global average of 73.6% of transactions using EMV, transactions are expected to increase in 2020.
What is EMV Compliance?
Right now, it is not required for restaurants to be EMV compliant. However, if your restaurant does not support EMV cards, you are putting yourself at risk.
88% of diners prefer to pay for a high-ticket item (greater than $20) with a credit or debit card, and 62% prefer to pay for the low-ticket items (less than $20) with a credit or debit card, according to the 2019 Restaurant Success Report.
Powered by Froala Editor
RESOURCE
Restaurant Success in 2019 Industry Report
We'll handle your info according to our privacy statement.
In 2015, there was an EMV liability shift in which card brands like MasterCard and Visa, who previously took on the liability for fraudulent card usage, passed that risk onto restaurants that are not EMV compliant.
This means if your restaurant (a) does not have an EMV reader or (b) processes payments from an EMV-enabled card with a magstripe swipe, and the card turns out to be fraudulent, you are liable for the processed amount charged on the stolen card, known as a chargeback.
Most processors have a set chargeback fee (usually between $10 to $30 per chargeback) which the restaurant must pay in addition to the potential other fees incurred from the fraudulent activity.
Therefore, if your restaurant is the victim of fraudulent chip card usage and you do not have the proper EMV equipment, you are responsible for the full chargeback amount plus any associated chargeback fee, whether it's $2 for a cup of coffee or $200 for a lavish meal for two.
What Are the Potential Drawbacks of EMV Technology?
EMV transactions tend to process slower than magstripe transactions. For some restaurants, the additional time needed for EMV transactions — which impacts table turn time and throughput — does not justify the added chargeback prevention. Additionally, if you currently do not have EMV-capable card readers, you will need to upgrade your restaurant's hardware, which can be another added cost.
How Can I Accept EMV At My Restaurant?
As more and more restaurant diners upgrade to EMV cards, more and more restaurants have adopted hardware to accept them, whether on POS terminals or handheld devices. Here at Toast, we offer several options to ensure your restaurant can accept EMV cards and decrease your chargeback liability.
Learn more by requesting a demo and chatting with a product specialist who can answer any questions you have about the benefits of EMV for your restaurant.
Related Restaurant Technology Resources
DISCLAIMER: This information is provided for general informational purposes only, and publication does not constitute an endorsement. Toast does not warrant the accuracy or completeness of any information, text, graphics, links, or other items contained within this content. Toast does not guarantee you will achieve any specific results if you follow any advice herein. It may be advisable for you to consult with a professional such as a lawyer, accountant, or business advisor for advice specific to your situation.