Article
How a Kitchen Display System Doubled Sales for These Restaurants
Kitchen display screens (KDS) show line cooks what's in the queue and how long it's been there - and they're having a big impact on restaurant operations.
A kitchen display system can be a big factor in improving efficiency for both quick- and full-service concepts.
Kitchen display screens are the digital menu boards of the back-of-house. Often replacing or working in tandem with kitchen printers, KDS screens show line cooks and expediters what's in the queue and how long it's been there. Orders are marked as fulfilled using a bump bar or touchscreen tablet, closing out the ticket and clearing the screen.
1894 Lodge in New Washington, IN doubled sales volume by increasing efficiency with a kitchen display system and a modern POS.
While a 100% increase in sales may not be a realistic target for your restaurant, KDS screens still have the potential to transform back-of-house operations.
Here's why these restaurants are raving about kitchen display systems:
1. Reduce Errors
Errors and miscommunication between the front- and back-of-house is not only costly financially, but can destroy the customer experience. One consumer report found that 62% of consumer complaints stemmed from incorrect orders.
Tickets on a kitchen display system do not get lost, fall on the floor, or accidentally get placed out of order. There's no chicken scratch to decipher.

"I no longer have to worry about miscommunications between the front and back of house," Logan Hostettler, owner of 1894 Lodge, reports. "I can watch the KDS to see orders going through and being fulfilled in real time."
With a digital expediter screen, the expeditor can ensure everything on the order has been prepared and is ready to ship before it leaves the kitchen.
2. Increase Visibility into Bottlenecks
With kitchen displays, every order is automatically timestamped from placement to fulfillment. Reliable data on the ordering experience equips restaurant operators to identify bottlenecks and points of optimization.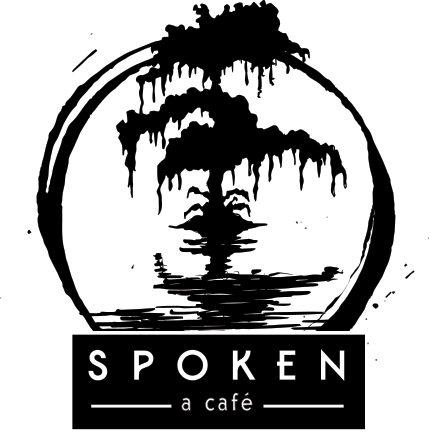 "KDS screens tell us exactly how long it's taking to get an order to the customer because each order has a timer on it," Will Goodwin, owner of Spoken Cafe in Chicago, told me. "We have a better grasp on how we're managing the line in that moment. We've eliminated a lot of unnecessary walking around behind the counter by replacing paper tickets - we're in tight quarters here!"
How do ticket times change at busy hours? Are guests waiting significantly longer on Saturdays than they are on Wednesdays? This data equips restaurant operators to make better decisions on staffing, line optimization, and setting customer expectations.
3. Reduce Throughput & Table Turn Times
While KDS screens have been popular in quick service environments for years, modern KDS technology is catching up to the complexities of full service menus. With immediate, accurate communication between servers and kitchen staff, service is speeding up.
"We saw our ticket times go from over an hour and a half, to only 40 minutes," says Logan at 1894 Lodge. "This has helped improve our table turn times by 50%!" Keep in mind, these are the same folks who doubled sales by implementing a POS and digital ticketing system. While returns are not guaranteed to be that lucrative for everyone, there's a clear opportunity for speedier service.
KDS screens are especially powerful when paired with a handheld ordering system. Not only do orders immediately appear on the KDS screen, but they're fired by the server or cashier in front of the customer.
4. Save on Paper (ie: Save Money)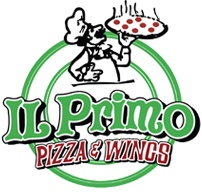 Even if you're not particularly eco-conscious, take a minute to estimate how much your restaurant spends on printer paper each year. Yes, you'll be going green with digital kitchen screens, but there's a cost savings potential as well.
Jon Schroeter, owner of Il Primo Pizza & Wings, a 6-location business in central Florida, told me that the KDS screens save both money and hassle.
"We're saving money on printer paper, we don't have to worry about all that clutter and noise," he reports. "The [touchscreen] KDS screens in the kitchen make things faster and easier for the staff. Previously, our bump bars were constantly breaking and totally defeating the purpose of improving kitchen efficiency."
5. Open the Opportunity for Extensibility
Finally, a digital ticketing system allows for potential automation and mobile app integration. Eastman Egg, a grab-and-go breakfast restaurant in Chicago, perfected the egg sandwich on the go by integrating their in-app ordering with their KDS system.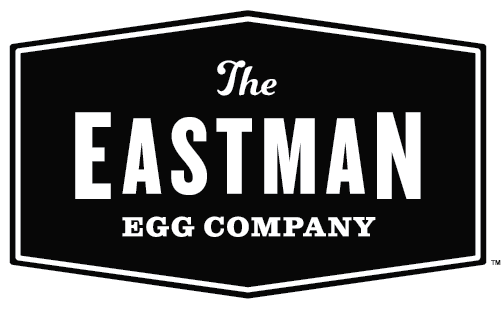 "Kitchen display screens are a huge part of our throughput," Hunter Swartz, founder of Eastman Egg, told me before the restaurant closed. "For example, four people may participate in the making of an egg sandwich. [With the KDS], multiple stations can view the order at the same time so that sandwich gets made much faster than if we were passing a paper ticket. We can understand how fast things are being made and what orders are taking longer than expected."
KDS screens allow for the opportunity to integrate with online websites and custom apps as digital ordering continues to grow in popularity.
These are just a few example of how digital kitchen systems have improved these restaurant's workflows, but they offer a glimpse into its potential. Reducing use of impact printers in the kitchen can make a real impact on restaurant operations (see what I did there?).
DISCLAIMER: This information is provided for general informational purposes only, and publication does not constitute an endorsement. Toast does not warrant the accuracy or completeness of any information, text, graphics, links, or other items contained within this content. Toast does not guarantee you will achieve any specific results if you follow any advice herein. It may be advisable for you to consult with a professional such as a lawyer, accountant, or business advisor for advice specific to your situation.