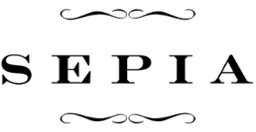 ---
---
Products Used
Toast POS
Kitchen Display System
Results
Seamless communication and happier staff.
Customer Story
Michelin-Rated Chicago Restaurant Sepia Is Efficient With Cloud-Based Technology
Michelin-rated Chicago restaurant Sepia and sister restaurant Proxi are more efficient with cloud-based technology.
After receiving a coveted Michelin Star in 2011 and being home to Food & Wine's sommelier of the year in 2017, Sepia has become the pinnacle of fine dining in the West Loop neighborhood of Chicago. Managing partner Emmanuel Nony and Executive Chef Andrew Zimmerman continue to push the envelope on locally-sourced New American cuisine, recently opening a new venture Proxi.
Toast, they found, was a part of making both of their thriving businesses successful.
"Fifteen years ago, a PC-based system was pretty common," Emmanuel says. "But having to run to the basement to make changes was not a fun thing to do. I was looking for a system that was accessible and user-friendly," he remembers. "I looked at every single system available - and Toast made the best impression."
Staff loves the user-friendly system
It's important that Sepia's servers are focused on the guests and the food, not the technology. Toast has been a hit with the experienced staff in both the front- and back-of-house.
"My first impression of Toast was how easy it was to use. I was really happy with how fast our team was able to switch to a new system," Emmanuel says. "If I told my staff now that we were going to switch to a new system, they would panic. They'd say, 'No, no, we want to stay with Toast!'"
Even during the busy holiday season, Toast was able to keep Sepia running smoothly and even more efficiently.
"We switched to Toast on December 1st, which is the busiest time of the year," Emmanuel says. "The transition was really smooth and I was extremely impressed with that."
Seamless communication with kitchen display screens
Toast has improved operations at Sepia by creating a reliable line of communication between the kitchen and front-of-house. Sepia and Proxi use kitchen display screens to organize and expedite orders in real time.
"We love the Toast kitchen display screens, especially our chef," Emmanuel says. "It has really helped organize the orders, especially with the fast-pace of Proxi. We have all the orders on display with color codes based on length of time they've been in the queue. It creates a more efficient system between the kitchen and the dining room."
Chef Andrew says that digital display screens have made his expediter station infinitely more effective.
"Cooks, for all their wonderful qualities, don't always have the greatest memories," he says. "I love being able to see an 'All Day' view on any given thing a cook is asking me for. I can tell them, 'You have to give me eight Wagyu sirloins' and it's exactly right there when I need it. It makes things a lot more expedient all the way around."
Investing in the future with cloud-based technology
While Sepia has seen unprecedented success, Emmanuel and his team continue to look to the future. By modernizing and investing in technology, they're setting themselves up for decades to come.
"For a restaurant that's been around for 10 years, we start looking ahead to the next twenty," Emmanuel says. "We felt that it was time for Sepia to invest in a new system - that system was Toast. It will carry us forward in a smooth manner."
A cloud-based restaurant management system enables Sepia to get ahead with visibility into the restaurant operations in real-time. It's given Emmanuel and the team invaluable insight and control.
"I'm a firm believer that cloud-based systems are the future," he says. "Not only for point-of-sale, but for everything. To have your information in real-time from anywhere is an amazing value. You cannot put a price on that - you cannot buy peace of mind."