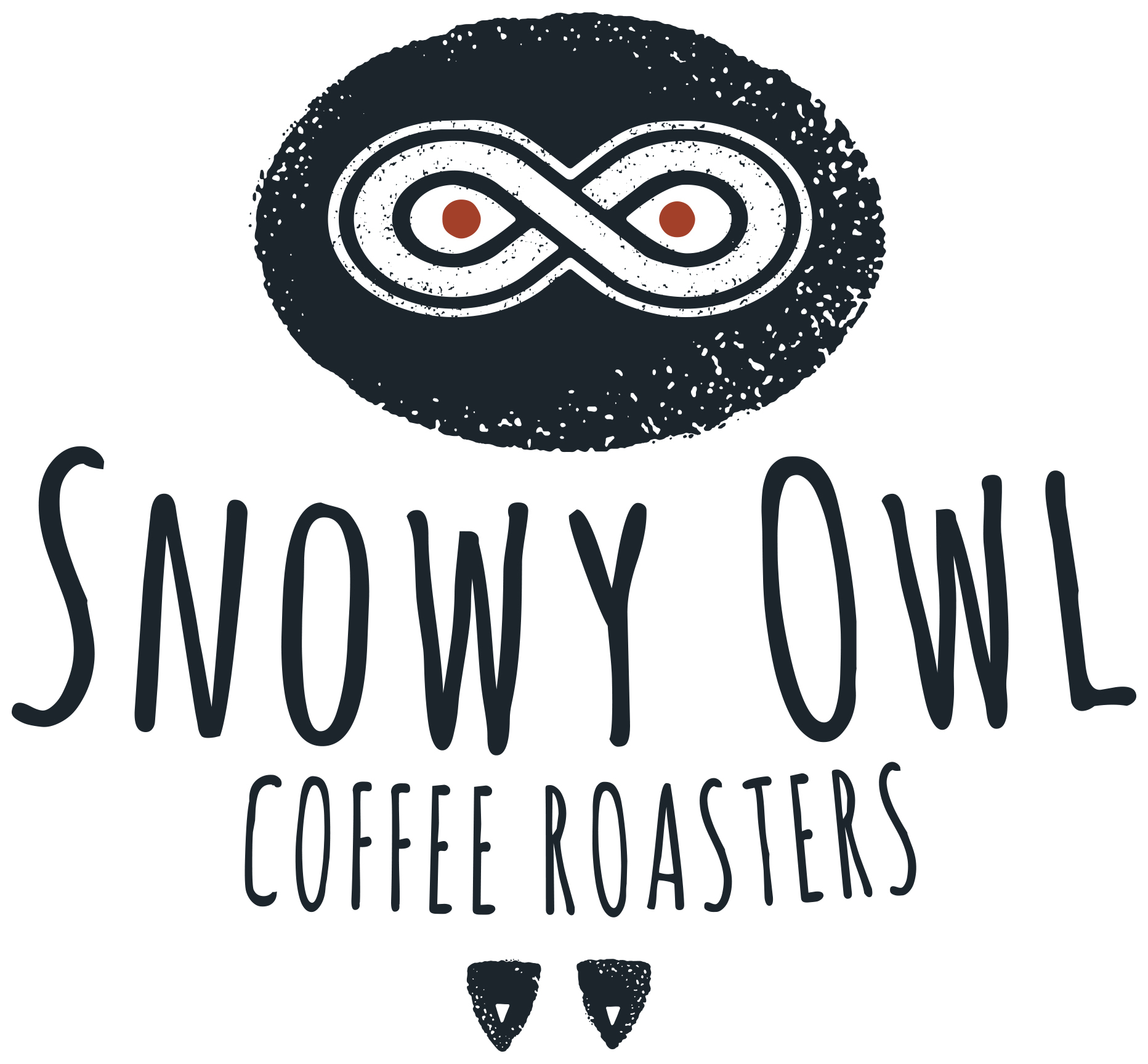 ---
---
Products Used
Toast POS
Online Ordering
Email Marketing
Loyalty
Gift Cards
xtraCHEF by Toast
Results
Improved food and retail service
with Restaurant Retail from Toast
Customer Story
How Toast for Restaurant Retail Helped Snowy Owl Become a Hybrid Retailer
Managing their retail business has always been an afterthought for the coffee roaster, but with Restaurant Retail they've effectively grown their business.
The story of Snowy Owl Coffee Roasters begins in 2015 in the quaint coastal town of Brewster, MA. Hugging the southeast corner of Cape Cod Bay, also known as the "elbow" of the Cape, Brewster is a popular tourist destination. The town is known to triple in population during the summer months.
But the story of the owners, Shayna Ferullo and Manuel Ainzuain, actually began on the other side of the country. The couple met in San Francisco, where they became involved in the specialty coffee scene. They saw an opportunity to bring third-wave coffee to the Cape, a practice that emphasizes ethically and environmentally sourced, high-quality beans roasted and brewed in a specific manner. "We want to take the customer on a journey from seed to cup," Shayna said.
And with that, Snowy Owl was born. While some coffee roasters can feel rigid and intimidating, Snowy Owl prides itself on being approachable and fun. Not only do they provide guests with incredible coffee, but they also share information about the process. Their website even features a "brew guide," where folks new to the process can learn the difference between the Chemex, the French press, and other brewing methods.
"At Snowy Owl, we want to offer a premium product with a high level of service," Shayna added.
Finding Toast at just the right time
When Snowy Owl started, they were using a retail POS called ShopKeep — a product that Lightspeed now owns.
"The transition from ShopKeep to Lightspeed was a bit of a nightmare for us," Shayna shared. "Toast had a physical and personal presence in our community, so when we were ready to switch, they were top of mind."
Shayna had seen the local Toast rep a lot in person, and the idea of having someone face-to-face was very enticing to her. With Lightspeed, she found it difficult to get a response from their rep or customer support, which was particularly frustrating as they couldn't get their loyalty product to work.
"The [Toast] interface was so many levels above what we were using with Lightspeed," said Shayna. "When I peeked behind the curtain and saw some of the features Toast offers, I was sold."
Lightspeed had sold them on multi-location management retail software, but they couldn't quite get it to work. When Snowy Owl switched to Toast in October of 2022, they were excited by the retail options Toast had to offer.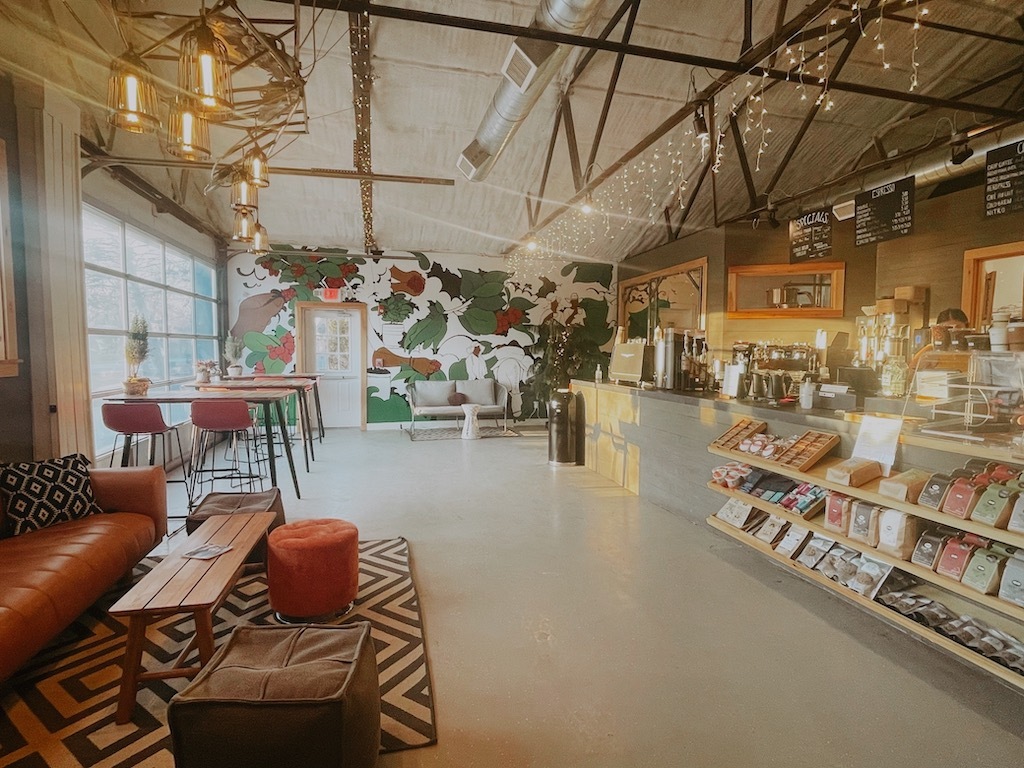 Expanding the business with Restaurant Retail inventory management
A few years ago, the Snowy Owl team opened their third location. At first, they partnered with a bakery to provide fresh goods every morning. While they still partner with a bakery for flaky pastries, they now make many of their scones and breads in-house.
But the biggest expansion to the three-location business has been their added retail offerings. Snowy Owl offers everything from canned kombuchas and flavored seltzers to fresh juices and apparel such as t-shirts, sweatshirts, hoodies, mugs, and tumblers — even offering coffee brewing equipment such as pour-over sets.
Restaurant Retail provides a unified foodservice and retail POS to meet the various needs of hybrid concepts and create a seamless guest experience. Fully integrated into the Toast Platform, Restaurant Retail allows for simplified inventory management and makes adding new items quick and easy with the ability to create new products from your phone, desktop, or with a barcode scanner.
When Snowy Owl was using Lightspeed to manage their business, they weren't tracking inventory in real time. This meant relying on feel rather than data. They would simply order more merchandise when it looked like they were running low.
With Restaurant Retail, Snowy Owl has better insights into their inventory levels. For their apparel, brewing equipment, and merchandise, the team uses inventory management to see how much is left and plan accordingly. Toast Restaurant Retail gives restauranteurs and shop owners a searchable inventory library to view item availability, track reporting, price merchandise, and take bulk actions quickly — meaning inventory management takes less time and less guesswork.
Using Restaurant Retail hasn't only allowed Snowy Owl to expand their business. It has also provided efficiencies in staff training. "Having [Restauraunt Retail] gives us much more confidence in adding new SKUs to our shelves and not having to explain to every person that we hire where to find it in the system," shared Shayna.
Plus, the new retail offerings allow Snowy Owl to connect even further with their community. They have a local artist section in their store where they sell items, such as local Cape Cod art, on consignment. This not only opens up an additional revenue stream for the business, but it also allows them to strengthen their position in the tight-knit community of year-round residents and build their brand by providing additional items that cater to their customer base.
"One of the best features is the "quick edit" mode that Toast has," Shayna said. "Someone might come in with a bunch of products [to consign], and our manager wants to sell them. Without even going into the back-end, she can create the product via quick edit and start selling it immediately."
In the long term, Shayna and the team see an opportunity to evolve their own product line. They currently sell cold brew cans wholesale and have even developed a single-serve option — like a tea bag of coffee — that they're selling to partners such as hotels and local bed & breakfasts. Adding in their own line of products, plus bringing in complementary products from other lines of business, has worked very well for them, especially during the holiday season.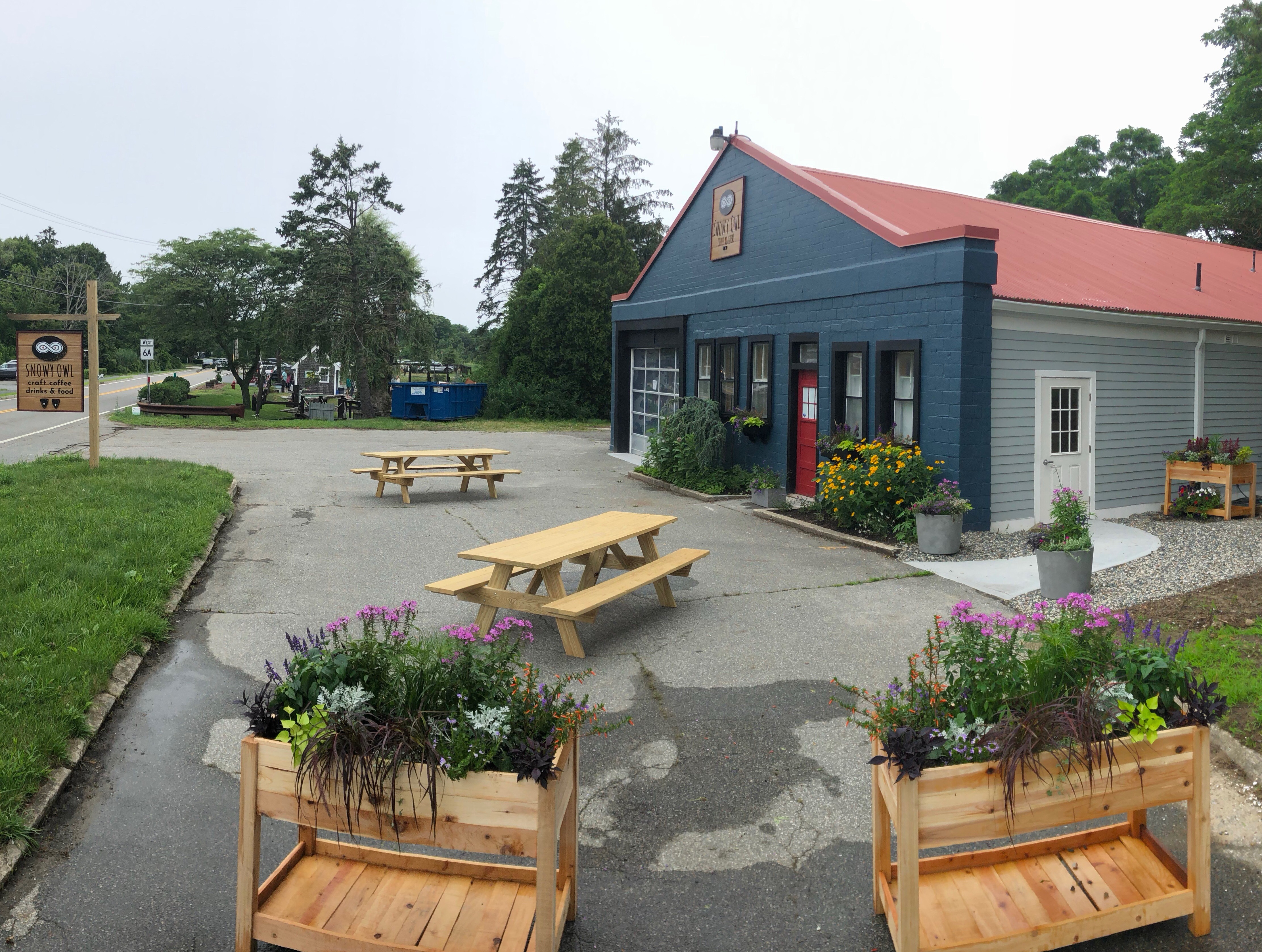 Capitalizing on Toast's ease of use
Shayna shared that many of the people who come to work for Snowy Owl already have experience with Toast. "A lot of people are baristas during the day and bartenders at night, so they're working in Toast all day," she shared.
But those who don't have Toast experience aren't at a disadvantage, she says, because the software is so easy to use.
"Even for those who have zero experience on Toast, it's very, very straightforward," Shayna said. "The flow is easy to set up and supports the speed of service we need at the cafe."
"We have to hire a lot of people in the summer and then scale down in the offseason," Shayna shared. "Having to manually find a product in a POS is challenging, so I was really enticed by the idea of scanning barcodes from a training standpoint — and it has definitely been easier."
Excited for the future with Toast
Between the roastery, online store, wholesale business, and training staff, it's safe to say that the team at Snowy Owl has a lot going on. That's why Shayna is so grateful to have a fully integrated system with Toast.
Are you interested in learning more about how Toast is built for cafes & bakeries like Snowy Owl? Click here to see how your cafe can serve up the morning fix with an intuitive, easy-to-use POS — now with flexible payment options and retail solutions.
Already using Toast? Click here to learn more about Toast for Cafes and Bakeries.