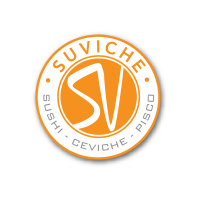 ---
---
Products Used
Toast POS
Toast Go™
Reporting and Analytics
Kitchen Display System
Results
40%
Reduction in ticket times with Toast Go
Customer Story
SuViche Uses Toast Guest Feedback to Improve Experiences in Real Time
With a mission to make every guest's experience perfect, SuViche provides a fun environment with delicious food for all.
SuViche switched to Toast because it enabled them to collect real-time guest feedback, delight guests with a seamless tableside experience, and reduce turn times with kitchen display screens. SuViche was previously using Aloha for their POS system but found it could not provide the features and functions they needed as the restaurant grew.
"Aloha held us back in a lot of ways. We were looking for simplicity. We found Toast was the best option. Toast has facilitated pretty much every aspect of the experience to our guests," says Ryan Egozi, Director of Operations at SuViche.
Using Toast Guest Feedback to Alert Managers of a Customer's Experience
"It's no secret that negative feedback can make or break you," says Ryan. "Whether it's our speed of service or the quality of our service, our guest experience is delivered in a certain manner. You can't make mistakes."
Upon making the switch to Toast, Ryan and his team began to take advantage of features unique to Toast, such as Toast Guest Feedback.
"The most important thing is that every single guest has a perfect experience. Toast Guest Feedback ensures that our guests leave happy. They want to be heard," Ryan says.
Toast Guest Feedback allows SuViche to send the guest a text or email receipt where they can provide feedback directly from their phone.
"I think the majority of guests are non-confrontational and are more likely to leave feedback if they feel confident that it's going to be semi-anonymous," Ryan states. "You can also get real feedback from our takeout and delivery guests, whereas previously, we would be relying on them to come back and tell us something."
With Toast, managers now have to power to seek unhappy customers before they go to online review sites like Yelp or Tripadvisor. "The manager on duty has the opportunity to recover that guest in the moment by getting a text message, and we can address the issue right away with them," Ryan says. "Guests genuinely want you to improve."
Ryan says Toast's guest feedback functionality has raised the importance of the customer's voice to a whole new level. Ryan and his team use feedback to improve the customer experience.
"The worst-case scenario is an unhappy guest who thinks that they don't have a place to put that unhappiness," he says. "We've always been able to take that negative feedback and teach the staff something. We can identify which servers need help, where to help them, how to address the situation, and then make sure that we don't repeat that offense."
Toast Go Handhelds Cut Ticket Times by 40% and Reduce Voids by 70%
In addition to collecting guest feedback, SuViche also uses Toast Go handhelds to fire orders right to the kitchen, where cooks can see orders immediately on Toast Kitchen Display Screens (KDS).
"Using the Toast Gos, waiters are not writing down an order, having to repeat it to a guest, and then walking to a terminal," Ryan says. "Instead, we have the ability to ring it up right next to them before leaving the tableside."
Once a guest's order is placed on the Toast Go, it pops up on SuViche's KDS. This direct connection between the table and the kitchen allows the food to get made faster.
"I've sat and watched a server approach a table, greet them, ring up their cocktails, and watched another server bring their cocktails to them without that first server ever leaving the table," Ryan said, "Toast Gos have dropped our ticket time by 30 - 40%."
The staff at SuViche has also noticed a significant decrease in the number of errors made on orders from the Toast Go handhelds.
"Toast has allowed our server to focus on being detailed to make sure the order is 100% accurate. Toast has helped us reduce our voids by over 70%," Ryan says.
When the staff do have to make a change on the ticket, the KDS gives the kitchen a digital version of the check that they can see at all times. Any changes made appear directly.
Using Toast Saves Time and Improves Relationships
Ryan says that the time saved with Toast at SuViche has been reallocated towards building relationships with his guests.
"Toast helps us build relationships because it helps us make time to build relationships," he says. "It gives us the ability to improve our operations. The more we can simplify what we do, the more we can expect our team members and our managers to take steps to improve the experience."
Above all else, the team at SuViche aims to build community and make their guests happy. Ryan says, "The most important thing is that every single guest has a perfect experience and leaves here happy."