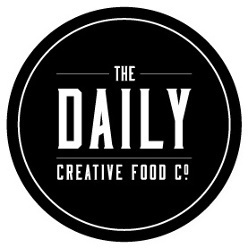 ---
---
Products Used
Toast POS
Toast Go™
Toast Delivery Services™
Results
Increase in Efficiency
Customer Story
Toast Pays for Itself at The Daily Creative Food Co.
The Daily Creative Food Co. is your go-to in Miami, Florida. With their use of Toast POS, The Daily is able to cater to a high volume of customers in the ever-evolving restaurant industry.
Unmatched Services & Affordable Support
Before Toast, The Daily was using an aging Micros system. Not only was their old system outdated, but its upkeep was constantly accruing new changes and additional charges. Software updates would come with new fees and support services were getting more expensive. After switching to Toast, they found that the subscription-based model was not only more affordable, but also easier to use.
"What we're paying monthly with Toast is the same that we were paying for technical support with Micros," recounts owner Alan Benjamini. "With Toast you pay for the tablets and software, but everything you need is there and accessible through the cloud."
Unlike other systems, tech support and software updates are always included with a restaurant's subscription to Toast. Customers also always have access to a training hub with software information, video tutorials, and training modules.
"We love how updates automatically get pushed through with Toast. And with support from the Customer Care team included in the subscription, the whole package makes sense," Alan says.
Reporting at Your Convenience
Toast's cloud-based system makes restaurant management simple. Reports are accessible through the cloud and can be viewed at any time. Unlike legacy systems, managers can get access to the restaurant's data whether they're at home or at the restaurant.
"Having to go in a small office and try to figure out things is annoying," says Alan. "How great is it to be able to pull up your phone, check labor check sales, and try to understand your business from a different perspective."
Improving Efficiency With Handheld Tablets
The use of handheld tablets has been a huge help for The Daily's high volume of customers. Servers can easily take orders from guests who are waiting in line and help get orders to the kitchen faster. This improves the customer experience with shorter lines and more room for customers.
"If the line is getting long, I can just grab a tablet and start walking through the line to help people out. Everything can be done on the spot. You're not just stuck to something that's plugged in the wall," explains Alan.
Dispatch to Delivery
At The Daily, 25% of the business is driven by delivery orders. By using the delivery mode in Toast, managers are able to dispatch drivers and track the status of every order effortlessly.
"The dispatch and delivery function is really helpful for us," says Alan. "I can to dispatch a delivery to the driver, see how long the food is pending for, and track how long the driver is gone. All of this information is available from Toast. If someone calls asking about their order, we have that information right away."
As a growing business, The Daily requires not just a POS but a partner that can keep up with their fast pace and individual needs.
"We've really gained a lot of benefit from Toast and improved how we've been able to operate. It's a partnership where we've grown with them. Now when we make decisions we have Toast in our wheelhouse about how we can do things and make our business better."
Toast is committed to helping restaurants like The Daily meet their demand by offering a first-class technological solution for their business. Thanks to innovative software, cost-effective support focused on the individual, and solutions founded on efficiency, The Daily is cementing its name as one of Miami's top eateries.