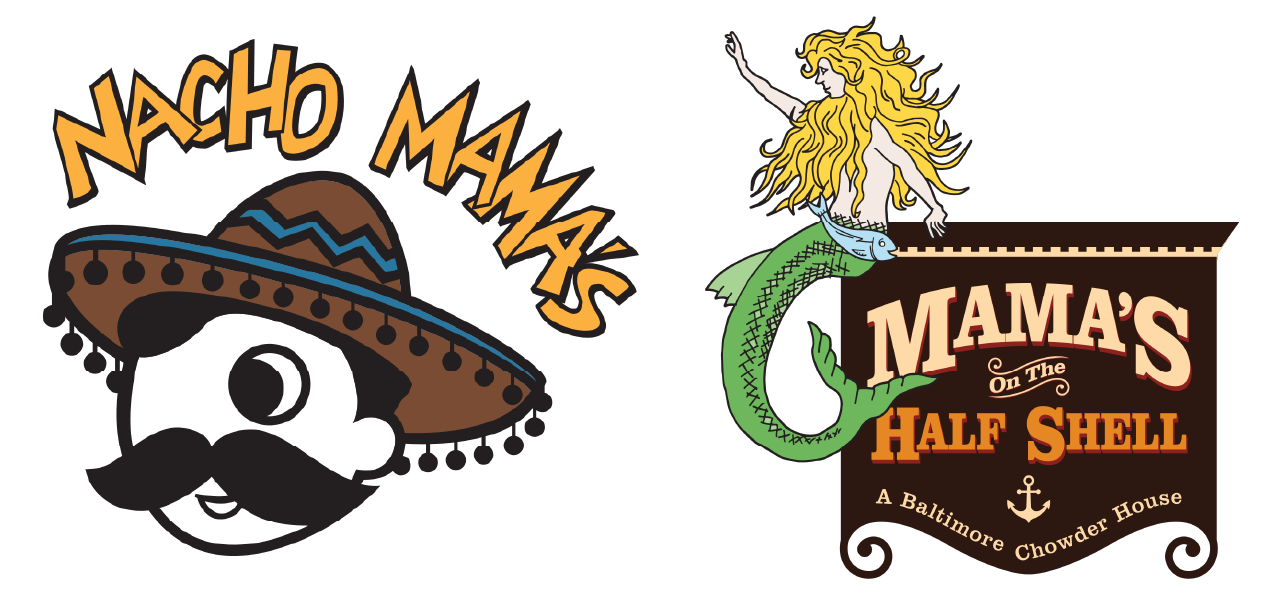 ---
---
Products Used
Toast POS
Toast Go™
Online Ordering
Toast Delivery Services™
Email Marketing
Loyalty
Kitchen Display System
Payments Processing
Customer Story
How The Mama's Restaurant Group Uses the Toast Platform to Grow
From "too good to be true" to "can't live without it," here's how The Mama's Restaurant Group has seen success since switching to Toast.
Those who have visited a Nacho Mama's or Mama's on the Half Shell location in Baltimore, Maryland may be surprised to hear the humble beginnings of what is now a neighborhood mainstay.
"We started out as a small, 11-table Mexican restaurant in Canton, a neighborhood in Baltimore," shared Jackie McCusker, Owner of The Mama's Restaurant Group which manages the two concepts. "It actually started as a pizza shop in 1994. My husband was the visionary there, he always wanted to open a Mexican restaurant so he built the pizza shop and then turned the space next door into a Mexican restaurant."
Jackie's husband and partner, Patrick McCusker, was tragically killed in 2012. Jackie and the employees-turned-family decided to forge through and keep going despite the loss.
"He was a great visionary," she added. "He had a lot of what I call, 'it.'"
The restaurant has grown and expanded so much since then. Adding to the restaurant group, a second Nacho Mama's was opened in Baltimore County, in 2016. "Our latest venture is slated to open in the fall of 2023," shared Jackie. "Mama's on the Half Shell will be the fourth addition to the restaurant group, a 300-seat beast. We are bringing that old-school Baltimore Maryland seafood house out to the county." All the while, they're maintaining their mission to be a "home" for guests; a place where generations of families have come to celebrate.
But growth isn't easy, especially given the past few years of pandemic and economic uncertainty.
"In January, we'll be a restaurant group that is 30 years old," shared Jackie." We're very proud of that, especially given the bumpy road in the last few years, so we're even more excited to celebrate that big number."
So, how did they do it? It all comes down to perseverance, dedication, passion, and the right technology.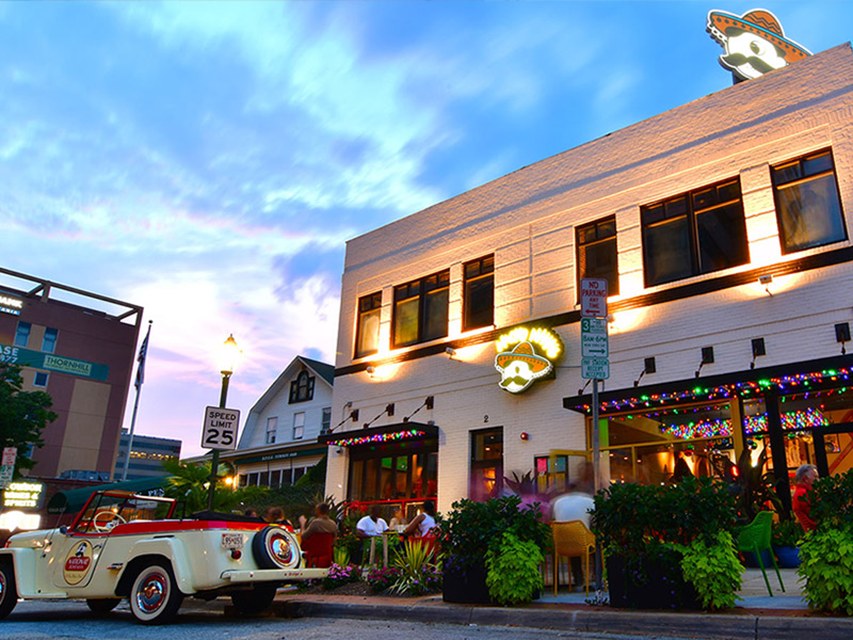 "Honestly, Toast seemed too good to be true."
To learn more about The Mama's Restaurant Group story, we sat down not only with owner Jackie McCusker but also Kallie Amentas, Marketing Director at The Mama's Restaurant Group, and Jennifer Huseman, a Principal Territory Account Executive here at Toast.
"Jen was our first introduction to Toast," shared Jackie. "We just really hit it off and she was able to introduce Toast to us in a way that it felt too good to be true."
"When I met them, they had three restaurant locations all on Micros," said Jennifer. "There were a lot of issues at the time and they were pretty fed up with the lack of support."
"There were just so many things that were affecting our day-to-day by having Micros and the rest of the world was moving on technology-wise," added Kallie. "We needed something easier and something that wouldn't affect us day-to-day."
"At one point when I was talking to them about switching to Toast, they were actually locked out of the POS system with Micros," said Jennifer. "They couldn't operate."
"It was really rough [on Micros]," Jackie added. "Honestly, Toast seemed too good to be true. The fact that we're still sitting here many years later and so excited to keep growing with Toast is a testament."
While the three of them looked back at the process of switching to Toast, a few things became clear: they needed a technology partner that was easy to access, worked as expected, and delivered on its promises.
"Back in the day [with Micros], we did get attention," said Jackie. "There was a rep who lived in the neighborhood but then left and we spent years trying to work without that support. We just got more and more frustrated."
"Toast couldn't have come along at a better time for us," she added.
But, like most things in life, showing up was the easy part. Delivering on our promises was what made The Mama's Restaurant Group a proud Toast customer.
"Anyone could have come along and told us that they were shiny, bright, and pretty, and we would have dated them, right?" Jackie shared. "But the thing is that Toast actually did what you said it would. You actually consistently made us feel confident in your product." She went on to add, "There's so much competition out there. We get hounded all the time with the so-called latest and greatest… but nothing holds a candle, in my opinion, to Toast."
Now, Jackie is a passionate advocate for Toast and is quick to recommend the platform to other restaurant owners. "Without delay, I always recommend Toast," she said. "Toast was there in the good times and the bad (during COVID)."
What it's like to switch to Toast
For many restaurant owners, the mere thought of switching point of sale platforms keeps them from doing it. Whether it's the cost, the downtime, or the headache associated with any technology migration, it can be difficult to focus on the long-term value instead of the short-term challenges.
When we asked Kallie what the biggest hesitation was when it came to switching, she shared that she was worried about downtime.
"The downtime was the biggest question. How long were we going to be down for the install and implementation?" She shared. She went on to add:
"I don't really remember too much about how it went, but I guess that's a good thing! It was pretty seamless. It was easy. We had people here on-site to support for a few days while we were in service to make sure that things were done correctly and that our menus were in correctly."
For Jackie, as the owner, the main concern was the cost. "It was an investment," she said. She added:
"I won't forget when Jen sat with us [to go over the cost] and I was like, 'Oh my gosh, ok.' But in the same breath, it was an investment that I knew we were going to grow from. If you were going to do everything that you said you were going to do, that investment was going to give us the tools to be able to be a better company across all of our companies. So we valued that. We all know, when someone puts a pretty big number in front of you, you have to sit there and contemplate: Is that investment going to be worth something to me and to these companies? Will my staff be able to grow? Will my staff be able to make more money? What is this all going to look like at the end of the day? It was a gamble because we really didn't know at the time. It felt genuine, the way Jen presented everything to us. We just really believed in it. It's hard to say that we had a moment that we questioned because everything felt right. The timing, the approach, everything felt right."
All in all, The Mama's Restaurant Group called out the ease of switching as a big win in their eyes, but said that the tools they were provided via the Toast platform would have made any of the hiccups worth it.
Providing management with the tools they need to succeed
The value for Toast doesn't end with the owners or operators. Every employee at The Mama's Restaurant Group sees benefits from Toast's technology.
"[With Micros], we never had tools to help our managers grow," said Jackie. "With the reports that Toast offers, we wake up to manager logs, we wake up to Toast reports, and Toast makes that easy to figure out for a lot of us that are just too busy trying to make tacos and crabcakes."
At Toast, we make restaurant technology for restaurant people, by restaurant people. That means we know what it's like to work in hospitality and the last thing you want to worry about is whether your technology can keep up during a rush. Whether you're looking for multi-location management, back-office operations, or tools to help manage whatever else the restaurant industry throws at you — Toast is built for you.
"We get to be better leaders because of the tools that Toast offers us and that we can offer to our teams," shared Jackie. "It's very helpful."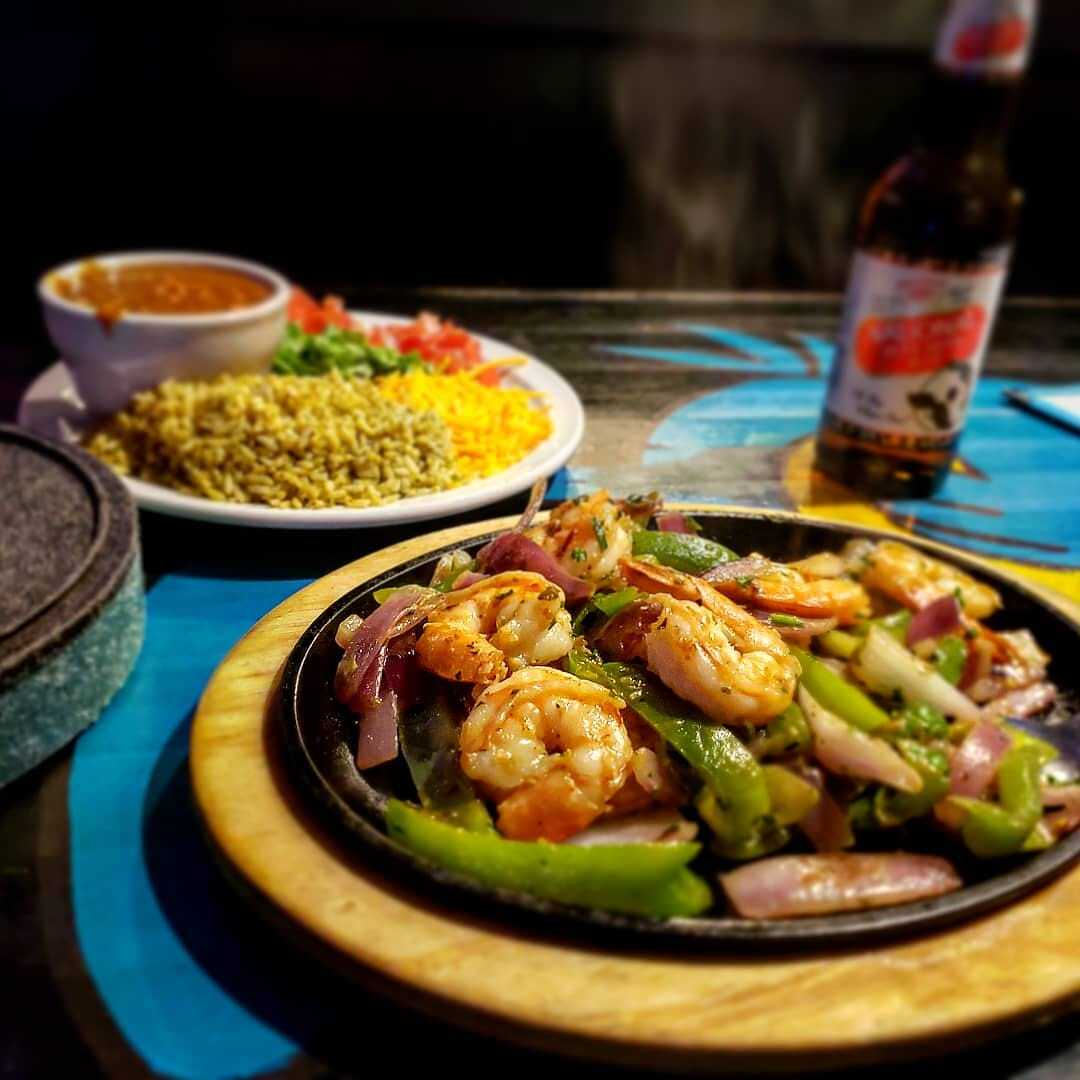 A modern, centralized hub for both front- and back-of-house operations
One of the biggest benefits to Toast, for The Mama's Restaurant Group, is the convenience of a modern, cloud-based solution that empowers restaurateurs to make easy updates and action on their reports, all from one central location.
Here are just a few of the things The Mama's Restaurant Group has improved upon since switching to Toast:
Third-party ordering:
"With third-party ordering, we'd have how many different iPads in front of us for Grubhub, DoorDash, Uber Eats… and now it's all centralized with Toast," Kallie said. "For me, personally, that's super helpful because when we adjust hours or things like that, it's all in one spot now."
Modifiers and 86ing items:
"With Toast, our managers can go to the POS while we're in service and change a modifier or the quantity of a product where, before [with Micros], we'd have to go back to the office and remote-in and handle it offsite while we're in service," said Kallie.
"Gosh, I forgot about that," Jackie groaned. "Talking about those days, I feel like I've really taken Toast for granted all of these years, to be honest!" she laughed.
Offline mode for payment processing:
"With Micros, you've got to pull out the knuckle busters if something goes down. With Toast, you can still swipe and it holds and batches once things come back up and are running again," she said. "That was a big draw at that time because of the issues we were having with Micros."
Goodbye, bulky server:
When it came to switching from a legacy POS to Toast, the ability to operate without an on-site server was also a game changer. "Our [Micros] server was in the basement of one of the restaurants and it was hot down there," Kallie shared. "You had to remote in and it took forever."
Table turn times:
"We understood that utilizing the Toast handhelds would increase table turns and even upselling because you can just sit right there and take an order, even swipe a card, right at the table instead of walking away to use a terminal," Kallie said. "It's just been easy. That's the most important thing, honestly."
Reporting:
And finally, reporting. Toast reporting provides practical insights you need, at your fingertips — something that The Mama's Restaurant Group wasn't getting with Micros. "For reports, you had to print them out. It was just archaic," Kallie said. "A lot of those features are what drew us to Toast."
Toast provides the ease of having everything happening in one spot.
- Kallie Amentas, Marketing Director
Building Toast into the hiring and onboarding process
One of the biggest challenges for restaurants these days continues to be hiring. When we asked Jackie what keeps her up at night, she said, "Staffing."
"We want to find good management. We want to pay good money for good management," she added. "We're not messing around because we want to thrive."
When hiring new staff, whether front- or back-of-house, The Mama's Restaurant Group keeps Toast top of mind.
"When we're in the middle of interviews we always ask, 'What POS systems have you used?'," said Jackie. "When they say 'Toast' we're always like 'ok, great.' I just don't think there are other systems out there that show them how to do a better job."
"But it's also not a deal breaker if people haven't used Toast, because it's so easy to learn," Kallie added.
"Oh yeah, we don't worry," said Jackie. "We're always like, 'Wait until we show you Toast!' We're very proud to introduce someone to Toast who's not familiar with it."
"At this point, so many of our new managers and employees who are coming in have already used Toast before," Kallie shared.
Looking toward future growth with Toast
Now that The Mama's Restaurant Group has been with Toast for more than five years, they're focused on continuing to grow — both as a restaurant and on the Toast platform.
"I think the next thing we're starting to look at is Toast Tables because the more data that we're able to pull into our POS and CMS the more we're able to utilize and get back on guest behaviors," shared Kallie. In fact, since our interview with them, they've already implemented Toast Tables as well as added Toast gift cards to their toolbelt.
Whenever they have an idea for a new product offering or technology to implement, they always check with Toast first. "Something we've talked to our staff and management about is that before we start to implement another program, we go through Toast first to see if you offer it," said Kallie. "If not, we look for preferred partners and make sure that it integrates."
"There hasn't been a single time where we've called Jen and it was for something Toast hasn't already considered," added Jackie. "You're in front of it — thank goodness for us."
That constant innovation is a huge benefit for The Mama's Restaurant Group. Kallie shared that Toast's growth helps them grow:
"That's a big thing for us. Toast is always trying to stay with what is current and look ahead. You integrate with things that I sometimes would never even think about, which is why I sometimes just go in there and see what else you offer and how we can utilize it. Toast is a company that's not just going to be fine with the status quo — you're constantly looking for how to be better, which then makes it better for us."
"We get to keep growing because of Toast," Jackie added. "Without Toast, I think we'd have a very difficult time if we want to keep growing."
---
If your POS is "good enough," it isn't good enough. We build better technology for restaurants, all powered by our innovative POS. Request a free demo of Toast to learn how our innovative POS can help you simplify operations – so you can focus on what matters most.