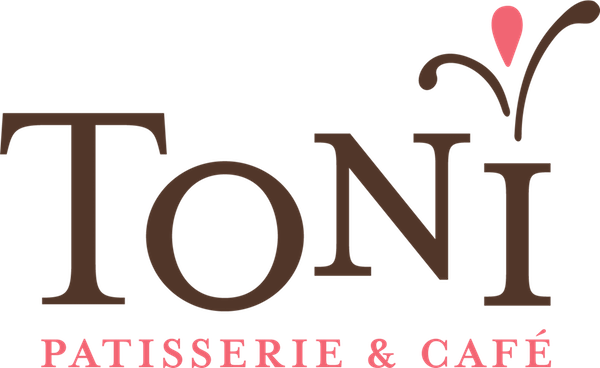 ---
---
Products Used
Toast POS
Online Ordering
Toast Takeout
Order with Google
Results
10-15% increase in average check size
with orders placed on Toast's Online Ordering vs. in-person
Customer Story
How Toni Patisserie & Café Has Grown Their Business With Toast Catering and Online Ordering
Like many, the patisserie struggled and downsized in 2020. Now, with Toast's newest online ordering and catering solutions, they're back and stronger than ever.
Toni Marie Cox may have grown up outside of Detroit, but she's become a well-known name in Chicago.
After moving to study fine arts at the University of Illinois, Toni found herself showcasing her artistic talent in the culinary form. She served as an Executive Pastry Chef at several notable Chicago mainstays before being sought out to open The Disneyland Hotel in Paris in 1991.
Three years later, she returned to Illinois but brought something back: a love, passion, and talent for European-style pastries. Toni Patisserie and Cafe, then known as Toni Marie's, opened in Hinsdale, IL in 1994. A second location, located in Chicago's Loop, opened in 2010.
"The two locations had very different revenue streams," says Steven Rennau, Director of Operations at Toni Patisserie & Cafe. The Chicago location offered savory food and was lunch-focused due to its downtown location. The Hinsdale location, however, was much more focused on being a true patisserie and special events were a big part of the business.
But no revenue stream was safe in 2020. When the pandemic began, both locations were greatly impacted.
"When COVID hit, all the traffic in the downtown Chicago location died down," Rennau shared. "At the Hinsdale location, all that big event-focused business evaporated overnight."
Struggling to navigate these difficult times, Cox and Rennau knew something had to change. They made the tough decision to permanently close the Chicago location and began offering savory items at the Hinsdale patisserie.
Getting their business online with Toast Online Ordering
When it was announced that indoor dining was no longer allowed, the Toni Patisserie team immediately activated Online Ordering through Toast.
"We were really able to use social media to push the word out," said Rennau. "We posted things like, 'Hey, we are doing savory food now. It's all the things you love about us (baked goods), plus now sandwiches and salads, too.' Because we had Toast Online Ordering, we were able to maximize our social media push because it was so easy for guests to go from social media to ordering online immediately."
Once the team had moved their standard fare to their online ordering menu, they decided to do even more. "We started adding some of our basic cakes, pastries, and cookies into the online ordering menu, and that became a big hit," said Rennau.
Rennau says that Toni Patisserie has seen great growth over the past few years. "Toast Online Ordering is a great tool in the growth we've experienced since 2020," he said. "We doubled our business in three years — and a big part has been the fact that we can take a lot more orders online and not devote additional time to taking orders over the phone or manually. We can now bring in more business because our team can focus more on custom and in-person orders while continuing to automatically take orders in the background online."
Expanding to offering catering online
As the business continued to grow, catering was something that Toni Patisserie always saw as a potential growth area and opportunity.
"As we grew online ordering for regular takeout, one of our biggest successes was around the holiday season," Rennau said. "Our two busiest times of the year are Thanksgiving, when we sell pies, and Christmas, when we sell cakes and cookies."
In 2020, the team started to give their customers the ability to order online for the holidays. This was not something they had offered in the past.
"It was kind of a slow start in the beginning. We had about 10% of our holiday orders online," Rennau shared. "But we noticed that the average check size for holiday orders online was about 10-15% higher than orders placed in-person or over the phone."
What does he attribute this success to? The visual nature of Toast's Online Ordering experience. "I think people loved seeing photos and descriptions online."
The test was a success. By 2021, over half of Toni's holiday orders came through their Toast Online Ordering platform.
"As a bakery, Toast Catering has been a game changer."
While Toast Online Ordering has played a huge role in Toni Patisserie's success, the team found that it wasn't quite optimized for catering orders.
"The only challenge with using Toast Online Ordering for holiday orders is that we couldn't quite control how orders came in," Rennau said. "When we heard that Toast was rolling out Catering Online Ordering, I took advantage of it immediately by joining the Beta."*
Now, with Catering Online Ordering from Toast, the entire team can save time. They no longer have to manually write out the orders or take calls. They can even take catering orders 24 hours a day, seven days a week.
"It also gives us a bit more control, as we can set longer lead times and higher minimum order sizes," he added.
Before switching to Toast Catering Online Ordering, the team at Toni's tried using a third-party software solution. Without the direct Toast integration, they had to manually enter orders into Toast for reconciliation and manage third-party payments. In other words, it was a headache.
Not only did Toast Catering Online Ordering allow the team to better control catering orders, but they could also expand on their offerings. "In addition to having those additional controls in place, such as lead times and minimum order size, we were actually able to roll out an entirely new category of 'Celebration Cakes' at Toni Patisserie," Rennau said. In the past, Toni's offered two categories of cakes: basic and custom. Basic cakes are your everyday cakes, the kind you'd expect to see in Toni's at any point, while custom cakes are for special occasions such as weddings or events and take more than a week to prepare. For a while, the team had wanted to offer a semi-custom cake, something that was a happy medium between a basic cake and a full custom cake.
"We've now achieved that because of Catering Online Ordering," Rennau said. "We're able to build in a two-day order lead time and add modifiers so guests can choose the size, flavor and filling combo, and color palette." Guests can now order these cakes without having to wait a week, while decorators can get adequate time to prepare them.
"And we're talking about $150-$175 dollar cakes coming in online!" he said excitedly. "As a bakery, Toast Catering has been a game changer."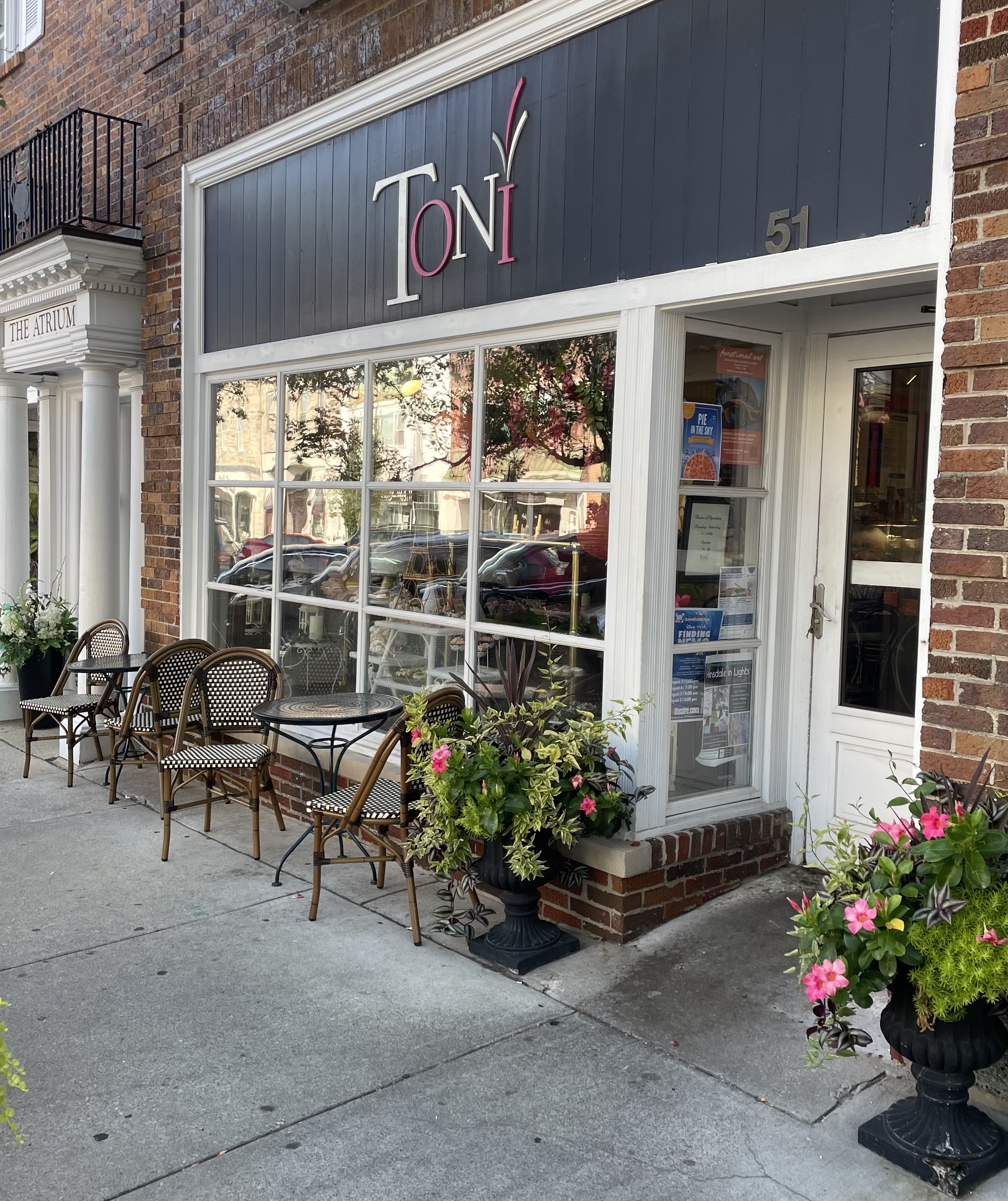 Using Toast Invoicing to round out the experience
Toni Patisserie uses Toast Invoicing to help speed up the payment process for orders that aren't placed via the Catering Online Ordering platform. There are three instances where the Toni Patisserie team leans on Toast Invoicing: wholesale, full custom orders, and weddings.
Wholesale
For wholesale clients, such as country clubs, buying cakes from the team at Toni's, Toast Invoicing allows the team to easily invoice them for the products and services offered.
Full custom orders
Once Toni Patisserie has received the details for an order and confirmed with the guest, they send them an invoice and request a deposit via Toast Invoicing. This invoice includes a payment due date and has all of the details of the order listed, which is convenient for both the guest and the bakery.
Weddings
Similar to custom orders, Toni Patisserie uses Toast Invoicing for weddings. Each wedding client starts with a consultation and then receives a quote estimate for the cake(s). The Toni Patisserie team sends an invoice and requires a deposit. Within Toast Invoicing, they are able to automatically send a reminder for the balance due two weeks prior to the wedding.
Learn more about Toast for Cafes and Bakeries
Toni Patisserie has seen success thanks to high-quality baked goods, dedicated guests, and the decision to use integrated tools that work smarter together. Toast allows them to deliver that pie-opening experience for their guests while creating an optimized experience for guests and employees.
Are you interested in learning more about how Toast can help your cafe or bakery? Learn more or request a free demo today.
---
*Toast Catering Online Ordering feature (now part of Toast Catering & Events Pro) was in Beta from March 2023 through August 2023. It is now available to all Toast customers for an additional monthly cost.