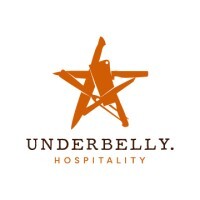 ---
---
Products Used
Toast POS
xtraCHEF by Toast
Results
$330,000*
Food cost reduction
Customer Story
How Underbelly Hospitality Took Control of their Margins with Data & Discipline
xtraCHEF by Toast helped Underbelly Hospitality achieve $330,000* in annualized food cost savings.
Underbelly Hospitality hired Nina Quincy in 2021 as the Director of Operations, right in the midst of the COVID pandemic and lockdowns.
The Houston-based restaurant group is led by renowned Chef Chris Shepherd. As Chef Chris stepped back to run the company at a high-level, the new chefs needed to learn how to do what he was doing before. This is where xtraCHEF by Toast was pivotal in helping them all reassess how they ran the operation.
Nina and the Underbelly chefs have navigated the ongoing operational challenges that so many restaurants have had to endure — the closures, pivots, and re-openings. The situation forced them to take a closer look at their menu prices and margins.
In Nina's short tenure, the group has branched out from Montrose, the hip, foodie neighborhood where all their restaurants were located prior to 2021, and opened new ventures throughout the greater Houston area.
While they have a lot of optimism for what's ahead, it took hard work, new systems, and discipline for them to get here. Now here they are, with Nina's corporate background combining with xtraCHEF by Toast to help Underbelly achieve $330,000* in annualized food cost savings.
With the help of xtraCHEF by Toast, Underbelly Hospitality Group was able to reduce costs by 3% on average across their locations — saving them over $330,000* on the year.
---
*These results are self-reported by the customer. Individual results will vary.
Revenue buys forgiveness. If you're a $6 million restaurant, there's a lot of forgiveness in those numbers, but when you're now a $1.8 million, oh man all of your flaws are glaring. - Nina Quincy, Director of Operations at Underbelly Hospitality
Balancing instincts with insights for more prescriptive costing
When Nina joined the team last year, she quickly realized that no one was actually costing out recipes and menu items. Before using xtraCHEF, she says that pricing and costing was often "better lucky than good."
"Chris [Shepherd] is a phenomenal chef. He's instinctively able to make the right decisions. And he was very instinctively good at pricing things accurately."
But as a restaurant operation expands and matures — especially in the midst of a pandemic and supply chain issues — instincts must be balanced with insight. That's exactly what xtraCHEF provided.
"Revenue buys forgiveness. With COVID, we were trying to control our costs because we're running at a lower capacity. In a restaurant that would typically turn 300+ covers, we were doing 75. If you're a $6 million restaurant, there's a lot of forgiveness in those numbers, but when you're now a $1.8 million, oh man all of your flaws are glaring."
Holes in the costing and pricing practices at Underbelly became apparent as their revenue could no longer afford that forgiveness.
"Anybody can look at a P&L [profit and loss statement] and see that we're supposed to be at a 32 percent [food cost] and we're at a 36 percent'. But understanding how you get there is what we've gained now with xtraCHEF. It's helped our staff learn how the costs stack up and how we can control it."
xtraCHEF wasn't alone in helping Nina bring fresh, actionable insights to Underbelly Hospitality. They've also partnered with Culinary Matters, a local Houston food and beverage consulting firm started by Chef Omar Pereney.
Combined with xtraCHEF, Nina and the Culinary Matters team were able to reduce food costs by an average of 3 percent across their concepts — which equates to over $330,000 for the Underbelly group.
Underbelly's Chef Nick Wong was the first of the Underbelly chefs to dive in and fully embrace xtraCHEF. He reached out to Chris Cai, Culinary Specialist at Culinary Matters, and she helped him quickly get up to speed on the full platform.
Underbelly offers dynamic, ever-changing menus across their restaurants. Using xtraCHEF, Chef Omar and Chris Cai helped the Underbelly team cost new dishes and better manage their expansive list of ingredients.
Chef Omar says using xtraCHEF and Toast POS is a must for all of Culinary Matters clients.
With food costs, I will say there isn't a single system that gets anywhere close to xtraCHEF because you guys started with the hardest part — invoice automation. - Omar Pereney, Owner, Culinary Matters
Perfecting menu prices with precise product mixes
The product mix, or PMix, reporting within xtraCHEF has been especially helpful to Nina, Chef Wong, and the Underbelly team.
"I feel like one of the things restaurants take for granted is the PMix. We use it to see how to order or to see what's moving and if we need to get rid of things or change the menu, but there's so much more it can do."
Insights from PMix reports are pivotal for accurate, profitable menu pricing.
It's not always easy increasing prices. Restaurants form relationships with their guests, and a major key to that relationship is to offer consistency, especially for prices. But Nina knew she had to let the PMix do the talking.
"What I've realized over the years is that when you have a big seller, you know that everybody that's gonna come in is going to order it anyway, and it has really great margins."
Nina says it's essential to know your numbers so you can identify and optimize prices for these big hitters. Then you can rest assured that these top dishes will be your money makers and open the door to culinary creativity.
A great example is the best-selling crispy rice salad from UB Preserv that ran at an 8 percent food cost. That low costs allows it to do some heavy lifting for overall menu profitability but only if it's priced properly. If the salad had been priced below $10, it wouldn't do much lifting. Given its popularity and low cost, Nina says they were comfortable keeping its price in the mid-teens without worrying it would deter patrons. The dish was delicious and popular while also serving as a heavy lifter that boosted the entire menu's profitability.
"Those heavy lifters are the ones that make it possible to do all the fun, sexy things that chefs like to do. That's what allows you to have some freedom and fun."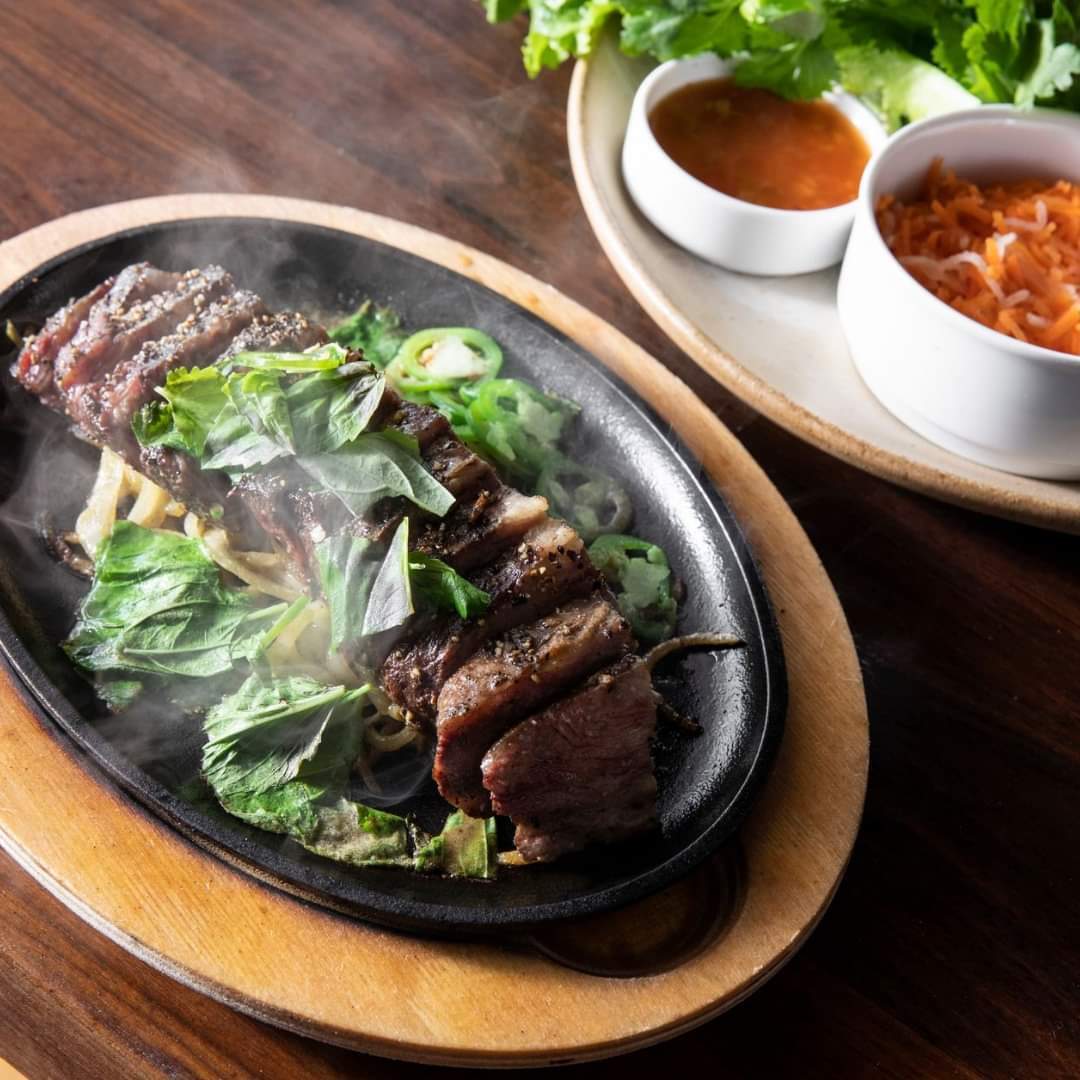 Chef Nick Wong's short rib fajitas from UB Preserv.
One such fun, sexy thing is the fajita riff that Chef Wong developed, a short ribs fajita mix with all the typical accouterments of a Korean BBQ — nước chấm, pickled veg, and butter lettuce instead of tortillas.
"It was still technically a fajita but it was just our version of it and the margin was much lower because we had to keep the price down to avoid sticker shock. And again, it was popular lower cost dishes that made these fun fajitas possible."
Those heavy lifters are the ones that make it possible to do all the fun, sexy things that chefs like to do. That's what allows you to have some freedom and fun. - Nina Quincy, Director of Operations at Underbelly Hospitality.
Killing your darlings in turbulent times
Nina says it was a breakthrough for Chef Wong to be able to see the ingredient and recipe cost changes as ingredient prices constantly fluctuated.
"You don't need to change your prices and costing every day — you can literally just track the average and make sure it still makes sense. Or go back to your vendors and shop around or ask for better deals or call them out if your beef suddenly increases by 20%."
She says these data-driven costing and pricing exercises would've been important no matter what, but they're exponentially more impactful today due to the volatility brought about by supply chain challenges, inflation, and the labor crunch.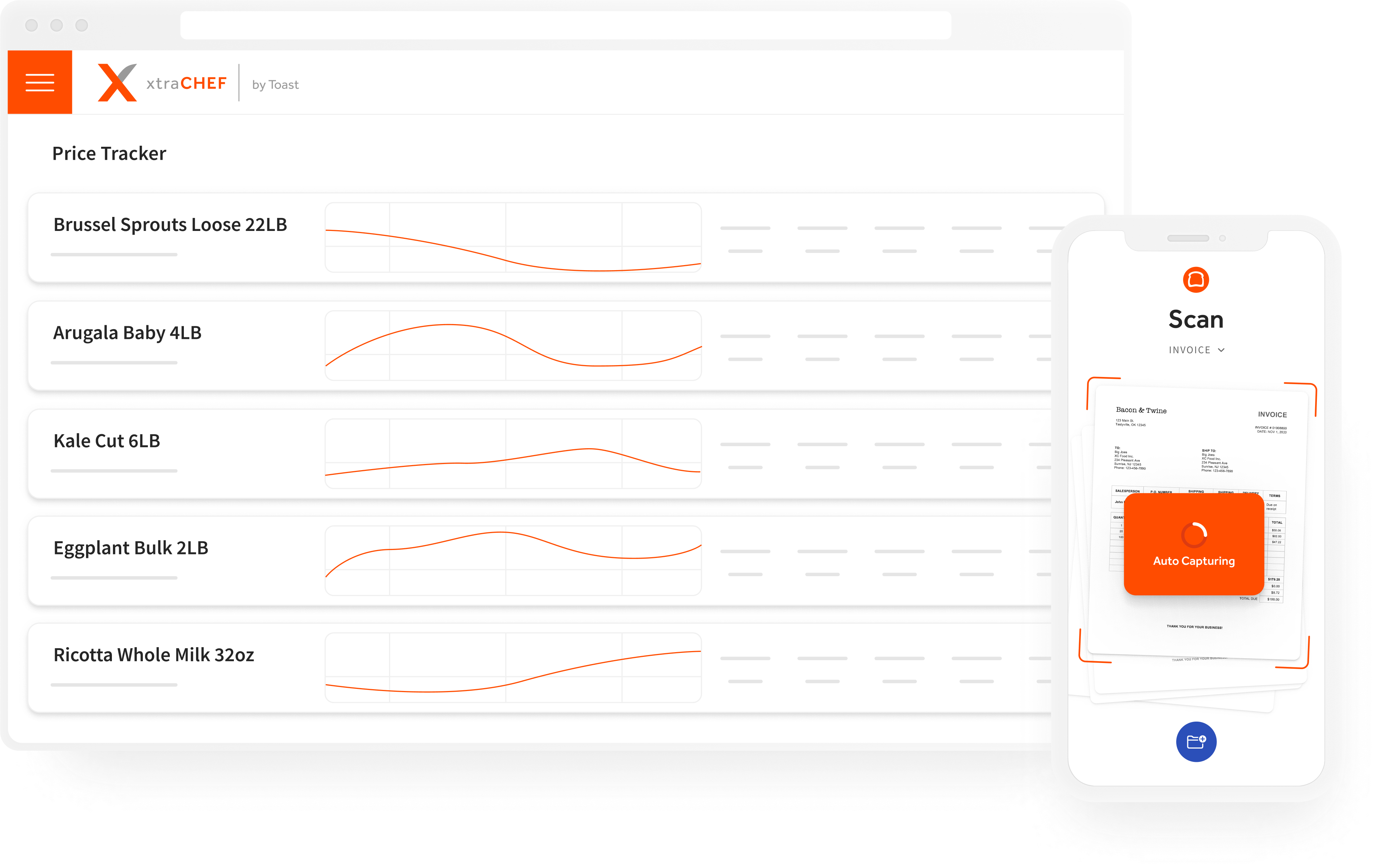 Price tracking within xtraCHEF highlights how your product prices fluctuate over time.
Volatile prices actually forced the Underbelly crew to make the incredibly difficult decision to shelf their most popular item at Hay Merchant: their chicken wings.
Hay Merchant was the group's elevated answer to classic bar food. It's now been pivoted, but the legacy of their chicken wings live on. The restaurant received a lot of recognition for their wings, which included traditional buffalo style as well a PB&J, tiger sauce, and nước chấm chicken wings.
Nina and crew realized that the cost of chicken had risen dramatically, fluctuating between 30 and 40 percent higher than usual. Rather than sacrifice the quality or portion size of their famed crowd-pleaser, they pulled them entirely.
"Initially we increased the price, and for a dozen, we were charging upwards of $20. But then the prices went up again, and the price we'd have to charge just to run it at a 35 percent cost was utterly unpalatable — so off they went."
The future demands cost control
Nina isn't sure if increased prices are ever going to go down or are here to stay.
"It is what it is. We, as an industry, have got to make these [costing and menu price] changes now. We can't sit here and wait for it to change, because I really don't think it's going to.
Had we not started paying attention to the costing or brought on Chris Cai and ramped up xtraCHEF, all those [costing and pricing benefits] would've fallen through the cracks. Not only would we be at lower capacity and less revenue because of that, our cost margins would've been atrocious."
And yet, just over a year since ramping up xtraCHEF, Underbelly can look back with a sense of pride in having successfully navigated the turbulence of the last 12 months, pivoting their operation to multiple exciting new adventures.
Pairing data and discipline, Underbelly Hospitality is able to make more from every dollar earned. They're soaring through 2022 with new concepts and flavors and the confidence to pursue some fresh new profitably.
Related Restaurant Resources