---
Location
Philadelphia, PA + Minneapolis, MN
---
Products Used
Toast Digital Ordering Suite
Toast POS
Online Ordering
Toast Delivery Services™
Reporting and Analytics
Loyalty
Kiosk
Results
$4,500/year
Estimated value added to Unity Taqueria's net bottom line by funneling people back to Toast Delivery services
Customer Story
How Toast's takeout and delivery solutions help Unity Taqueria and The Block maximize their profits
"Because we leaned into technology to streamline our operations, we haven't faced a labor shortage issue, we have been able to pay [our staff] a living wage, and offer delivery and maintain our margins," says Robert Ashford of Unity Taqueria.
---
Philadelphia's Unity Taqueria serves tacos with a mission: to help people recover from incarceration. The quick-service taqueria opened its doors in June 2020, built as a digital-first restaurant, meaning they only take orders through their onsite kiosks and their online ordering and delivery channels. Through this business model, they've been able to build and retain a strong team and pay them high wages.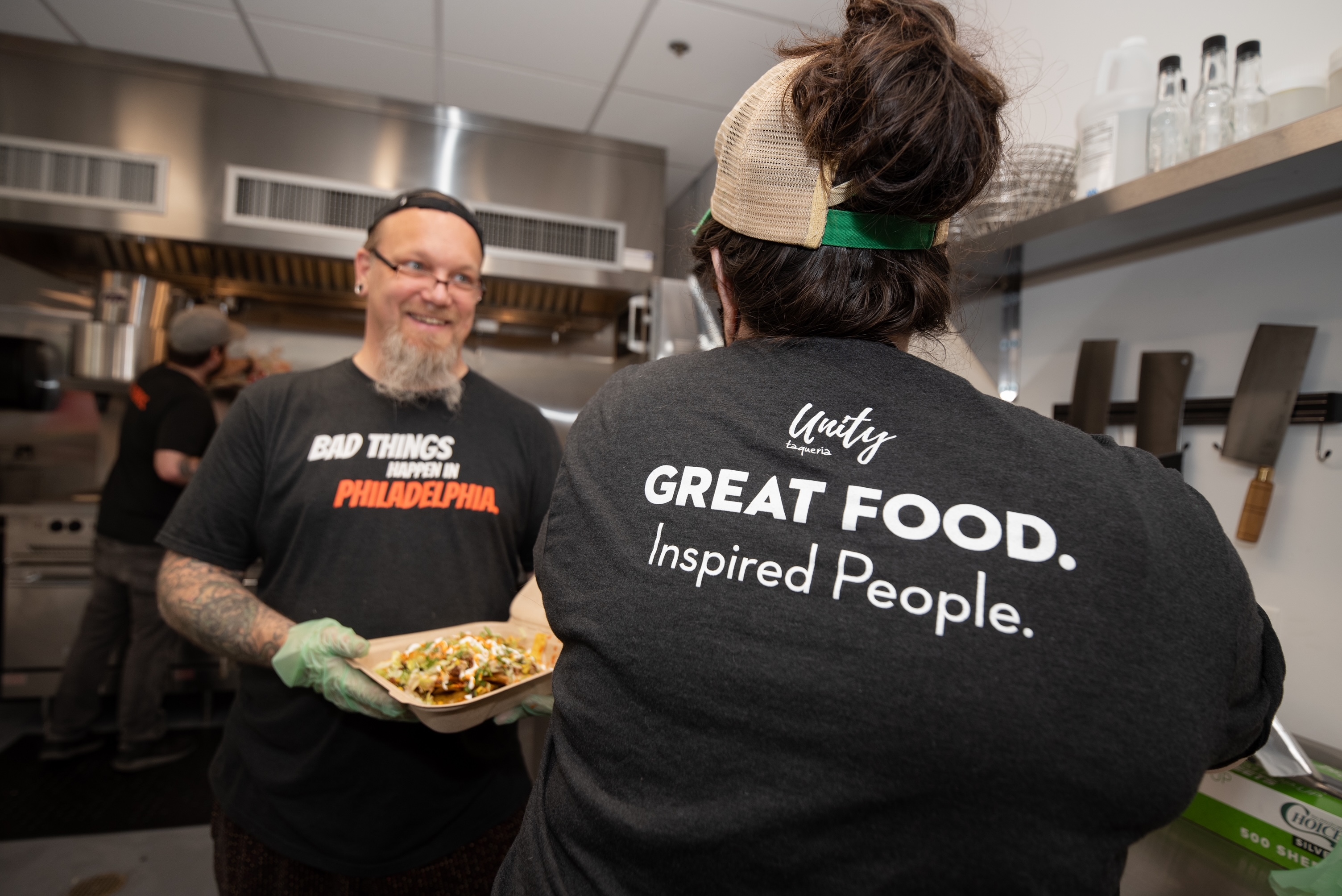 Photo courtesy of Unity Taqueria.
Halfway across the country in Minnesota, a full-service restaurant called The Block, part of Craft & Crew hospitality, was using a legacy POS system before switching to Toast. Since then, they've been able to deliver a better customer and staff experience when it comes to takeout and delivery: they leverage technology to reduce the amount of time their staff dedicates to manual tasks, and then keep guests coming back through their loyalty program.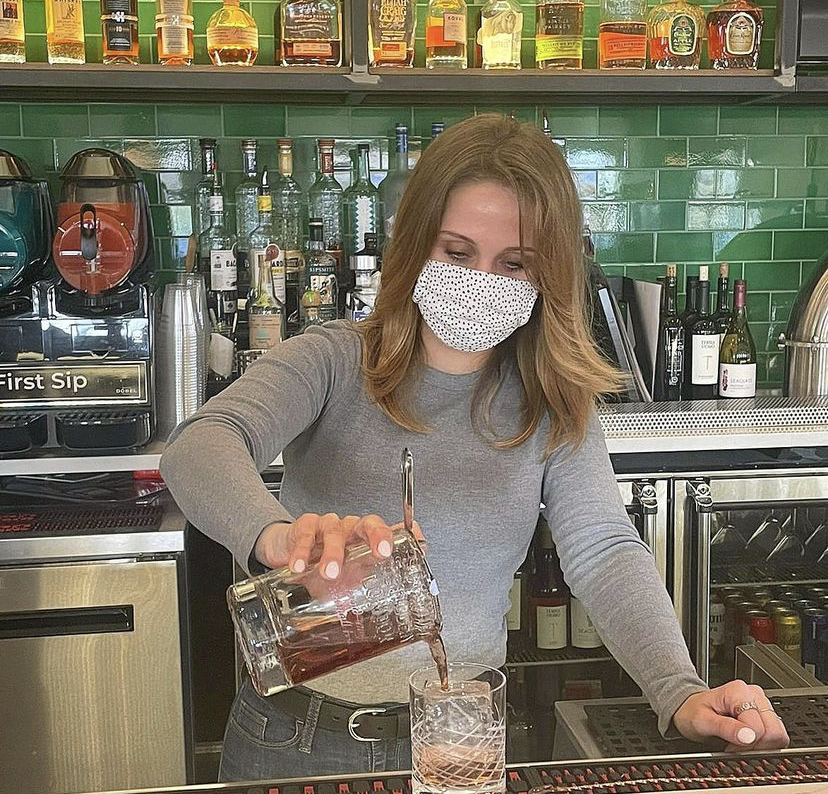 Photo courtesy of The Block.
Both restaurants agree that investing in Toast technology has been key in building a healthier takeout and delivery business. Toast enabled them to continue reaching new guests through multiple channels in a more efficient way, as well as to own their guest data to drive repeat visits.
Reach more guests, more efficiently
30% of orders at Craft & Crew Hospitality group come from third party marketplaces. While these delivery apps have been crucial to growing their customer base, Luke Derheim, one of the owners of Craft & Crew Hospitality group, named some of challenges his staff was facing managing third party orders, from hours spent updating multiple menus on multiple platforms, to the poor experiences of his staff and guests when they used a middleware solution to integrate third party orders to his POS.
For Craft & Crew, starting to use Toast Third Party Delivery integrations with Doordash, Grubhub and UberEats, was a game changer. It allows third party apps to send orders directly to the Toast Point of Sale, and to manage all menus and items stock directly from Toast.
"There's no room for error with the integrations. We estimate we are saving $200/week per location by cutting back on our staff time as they no longer need to input orders manually and now we can do more volume per hour," said Luke.
Time and labor costs saved are just some of the perks they've experienced. "It used to take our managers at each location at least one day to a day and a half to update one menu. We're saving an estimated additional $700 per location per year by not having to update multiple menus anymore. But more importantly, the integrations have allowed us to be more nimble, which is invaluable. In the past, we had a limited time special item and knowing we had to update 10 menus we wouldn't do it. Now we do weekly specials with Toast."
Own your delivery channels, data, and margins
Both The Block (Craft & Crew Hospitality) and Unity Taqueria agreed that striking the right balance between third-party apps and offering their own delivery is critical to sustain their margins. Third-party apps have wide reach, but they can come at a high cost. Restaurants face high commissions, and they lose control of their guest data and guest experience.
Unity Taqueria knew from the start that offering their own delivery would be a key element of their business model to tap into those customers who want to do delivery every day while maintaining their high wages and margins. After exploring other options, they decided to use Toast Delivery Services. And Robert Ashford, the owner of Unity Taqueria, says the experience was incredibly easy. "I get the fear of the unknown with delivery, but from my experience it was pretty straightforward to turn on my own delivery. We had it up and running in less than 24 hours," he said.
Robert has seen the benefits of using Toast Delivery Services on Unity Taqueria's overall profit margins. "60% of our delivery sales come from Toast Delivery Services. We estimate that we add back around $4,500/year to our net bottom line by funneling people back to Toast Delivery services. It keeps more money in our restaurant as we are able to pass part of the delivery fee to the guest based on order size," he explained.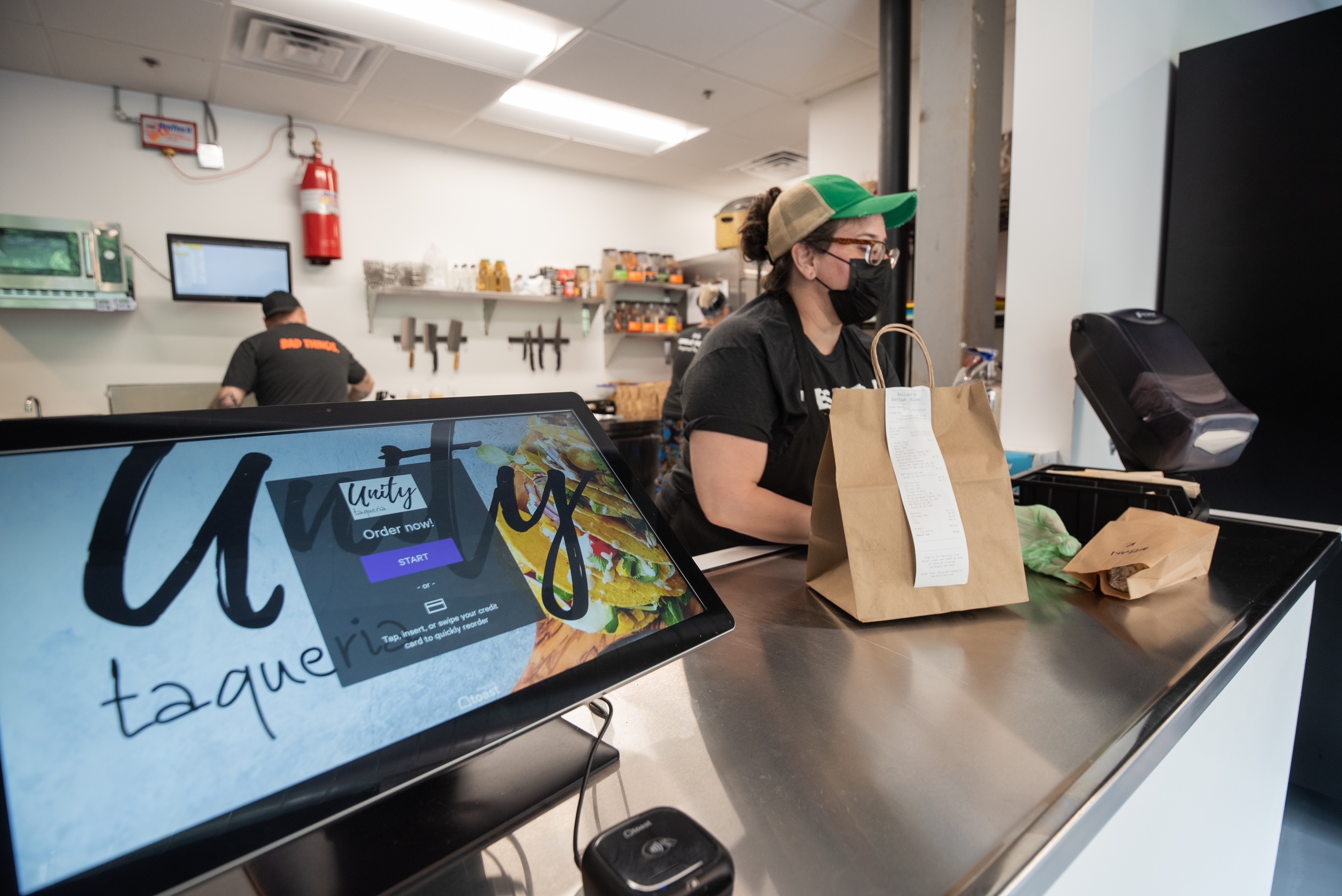 Photo courtesy of Unity Taqueria.
The Block and Unity Taqueria know the importance of capturing guest data to be able to keep new guests coming back. By owning your guest data, and not letting it stay in the hands of third-party apps, you can create targeted emails and other marketing campaigns that entice first-time customers to come back and hopefully become regulars. With this focus, Craft & Crew Hospitality group has built a strong customer list of 75,000 guests by leveraging Toast Marketing and Toast Loyalty alongside Toast Delivery Services.
So how do they strike this balance? First off, they heavily promote their own delivery. They've prominently featured their own delivery ordering link on their websites, and removed third party ordering links. They've updated their Google My Business entries to direct the potential customer right to the restaurant's own delivery. They also find ways to direct third party app customers to order directly from the restaurant next time, like offering promotions and discounts to use next time that only work with their direct delivery.
Growing a healthy takeout and delivery business
Considering the staffing crisis the restaurant industry is facing, it's important to have tools in place that let any team member quickly learn to manage takeout and delivery orders. "It's been great to have Toast as the one central hub for all of our staff to go to," said Luke.
For Craft & Crew Hospitality, their purpose is to create lifelong regulars and a loyal crew. "By taking care of our crew, we are able to provide the best food, service, and experience to our guests. Using Toast's takeout and delivery solutions will make your staff's and your life a lot easier. As your to go business grows, the technology will allow you to concentrate on more efficient things as opposed to manual tasks," said Luke.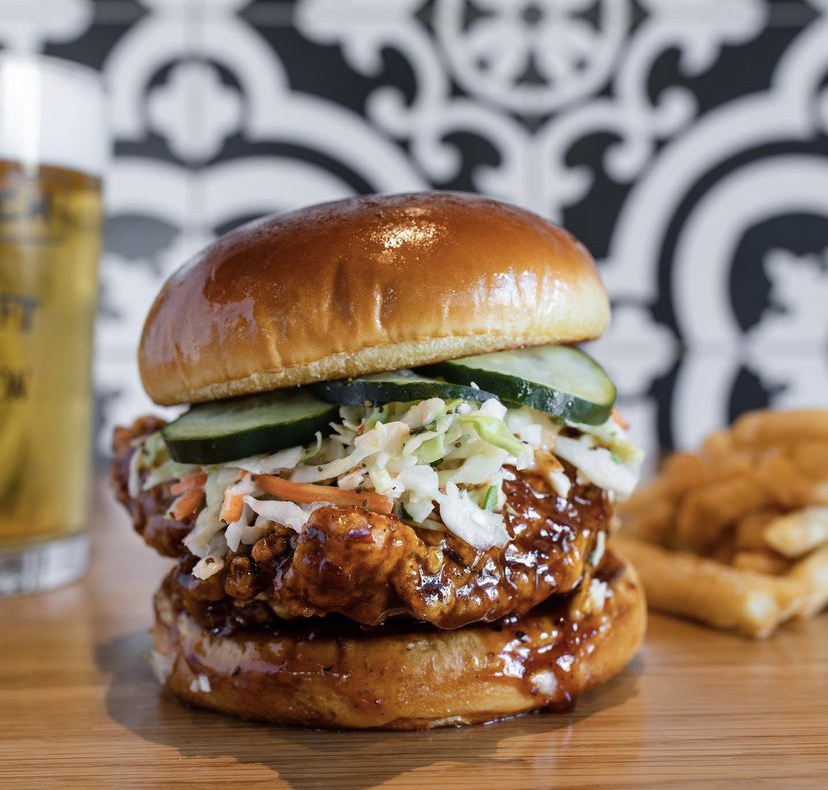 Photo courtesy of The Block.
Unity Taqueria is dedicated to serving great Tex-Mex meals while investing in the community. "The reality is we wouldn't have a restaurant without the technology. The profits and revenue we're creating are directly attributable to these solutions. We get to do so much volume without having to break the bank and still keep our margins," said Robert. "For us, because we leaned into technology to streamline our operations, we haven't faced a labor shortage issue, we have been able to pay [our staff] a living wage, and offer delivery and maintain our margins."
As delivery continues to grow, alongside rising food and labor costs, it's critical that you have the right takeout and delivery solutions that will allow you to grow a healthy business: one where you're in control of your operations, guest data, and margins.