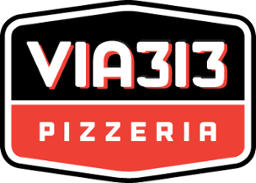 ---
---
Products Used
Toast POS
Toast Go™
Kitchen Display System
Results
$10,000
Increase in revenue per week
Customer Story
Via 313 Increases Revenue $10,000 a Week with Toast Restaurant POS
Known as one of the best pizza restaurants in Austin, Texas, Via 313 has come a long way from a single food trailer, now opening multiple brick and mortar locations around the city. With the help of Toast's powerful mobile POS system, they were able to increase efficiency and drastically reduce costs.
Brothers Brandon and Zane Hunt opened Via 313 in the heart of Austin to recreate the Detroit-style pizza they remembered growing up in Michigan.
"We've really made a name for ourselves as one of the best pizza places in town, especially for our style of pizza," Brandon says. "We started out of a food trailer and then expanded into two full service restaurants."
As they prepared to expand their food trailer into two full service restaurants, Brandon and Zane looked for technology to support that growth. With Toast, Via 313 was able to significantly increase revenue by becoming more efficient while cutting overhead costs.
Improving Throughput and ROI with Handhelds
When they originally opened their full service location, Brandon and Zane bought Aloha. Within six months, they were fed up with the reliability issues and outdated design.
"Six months after we opened our first location and dropped $30,000 on Aloha, we could tell it wasn't right for us." Brandon remembers. "It was archaic: if you updated something the whole system would crash for the night right in the middle of service. Something frustrating would interrupt service at least once a month. Operationally, it felt like there were too many steps to do anything. We knew there had to be an easier way to get something done."
With the addition of Toast handheld tablets, they have been able to increase throughput tremendously.
"By equipping our servers with Toast handheld tablets, we're doing at least two extra turns per night per location. That equates to roughly $10,000 in extra revenue per week. Toast ended up paying for itself. Everything after is just money in the bank."
"Our ticket times on Friday and Saturday nights used to run over an hour," says Brandon. "Now if they ever go over 30 minutes we're surprised. We've become so much more efficient with Toast - we're that much better now. Everything lines up perfectly. It just works."
The handhelds seamlessly integrate into Via 313's daily operations and significantly improve turnaround time.
"By firing an order from a server using a handheld while customers are still ordering at the table, wait times are decreased on food orders, which leads to easily shaving 10 minutes off a table for the night, increasing our turnover rate."
Going (Almost) Paperless with Digital Receipts and Kitchen Display Screens
In addition to increasing throughput, Via 313 found that Toast was able to save the business money. Zane's wife Amy comes from an environmental science background and had long discussed with the brothers ways in which Via 313 could be more environmentally friendly. Couple that with the high cost of printer paper, reducing the amount of paper was high on the list of priorities at Via 313.
"For the most part, people prefer to use the handhelds to cash out at the table and get a digital receipt. We're also pretty much paperless in the kitchen," Brandon says. "The cost of paper is insane. At almost $50-60 a case, we were going through about a case a week, so it was a no-brainer for us to use kitchen display screens in the kitchen and go paperless in the front of the house as well."
When the kitchen gets busy, Via 313 has found that digital kitchen display screens have contributed to the efficiency of the restaurant and helped with customer happiness by reducing wait times.
"With paper printers, someone's going to drop a ticket or place it out of order every night," Brandon says. "Having the KDS makes things seamless. There are no tickets to be lost or orders mixed up so everyone's happy."
Operational efficiency has a direct impact on customer satisfaction. It's a top priority for the Hunt brothers as they expand their business.
"If we're more efficient, it makes dining more pleasant for the customer, which makes everyone's jobs more pleasant and allows us to focus more on expansion and operations as we continue to move forward."
Spreading the Word About Toast
Brandon has recommended Toast to colleagues and friends for years. Brandon says they're always surprised to hear from someone who's actually excited about their restaurant technology.
"It seems like everybody hates their POS system, so when you talk to somebody that loves it, people pay attention."
With improved throughput and clear ROI, Brandon and Zane have found that Toast gives them a lot to love.