Article
What is a POS Purchase? Answering All Of Your POS Questions
Learn the difference between the point of sale and the point of purchase.
In the most basic terms, a point of sale (POS) purchase refers to the moment when a customer makes a purchase. In this case, "point" does not mean "purpose" – it means the time when something happens.
Point of sale purchases can occur almost anywhere. Traditionally, they would happen at locations like checkout lanes in a grocery store, front desks at a hotel, or at the counter of a fast-food restaurant.
However, with an increase in portable payment technology, it's now possible to make point of sale purchases from diverse locations such as traveling antique shows, table-side at sit-down restaurants, or in a mobile food truck. Any exchange of money – whether it's cash or cashless – in exchange for goods or services is a POS transaction.
Once the transaction is authorized, you've completed a POS sale.
To help you evaluate the tools along the way, you can download the POS comparison guide and check out the Toast vs competitors compare guide.
RESOURCE
Find the right POS for your restaurant's unique needs
We'll handle your info according to our privacy statement.
What Does POS Mean? Point of Sale vs. Point of Purchase
In point of sale discussions, you may also hear the term "point of purchase." However, in most industries, point of sale and point of purchase are not interchangeable terms, though they refer to similar locations.
So what is the meaning of POS? The point of sale is when the actual sale takes place and money is exchanged. The point of purchase refers more generally to the checkout area.
In a quick-serve restaurant, the point of purchase could be the counter where orders are taken plus the surrounding area, which may include a self-serve cold drink cooler next to the counter or a display of desserts.
The term "point of purchase" is important for the marketing and sales staff that plan for impulse buys and choose what to display to entice customers to make that last-minute purchase. The point of purchase can be thought of as the last chance to sell to a customer before the sale actually takes place.
POS Systems and POS Purchases
Despite sharing a name, POS systems are not strictly necessary for POS purchases. Though all payment transactions that take place through a POS system would be POS purchases, not all POS purchases have to go through a POS system.
A restaurant point of sale system often includes additional features beyond payment acceptance. Depending on the specific machine, it may include inventory tracking, employee time clocks, reporting capabilities, barcode scanners, and produce weight scales. Some businesses may need these functions while others may not. The only thing needed for a point of sale purchase is a way to securely accept your customer's payment, whether you're accepting cash, credit, or debit.
POS Purchases with Other Equipment
While efficient, it's not necessary to use a POS system to complete a point of sale purchase. If you're taking credit and debit cards, you can use mobile credit card readers that attach to tablets or smartphones, countertop credit card terminals, or "virtual terminals" that allow you to enter payment details into your computer. If you're only accepting cash, the exchange of money would still count as a POS purchase and you can choose a more basic cash register or locking cash drawer to store the money.
For restaurants, a tablet - or a mobile POS - is an increasingly popular point of sale option. Tablets provide portability, allowing your staff to carry them to tables and swipe customers' credit cards immediately, or can be combined with tablet stands to create a fixed location checkout that takes up less space than a full POS system. This has aided in boosting revenue by 20% for some restaurants.
Choosing Your POS System
Prompt checkout is important to customers, and the right payment system can help. When choosing a system for your restaurant, consider whether you'll want the portability of tablets to carry to tables or if a stationary system at a checkout counter will offer the speed and convenience you need. For example, Toast Restaurant POS has options to suit every restaurant, from quick-serve to fine dining.
Point of Sale and Your Restaurant
Restaurants will find that different systems will work better depending on business needs. If you run a fast-casual establishment, you can create a point of purchase area with impulse buys like drinks, chips, or desserts to make it easier for your customers to complete their point of sale purchases. Fast food restaurants and cafes might find self-order kiosks to be the best choice. Sit-down restaurants can take advantage of full POS systems with kitchen printers to send orders to the cooks and optionally utilize tablets for the convenience of table-side payments.
Related Resources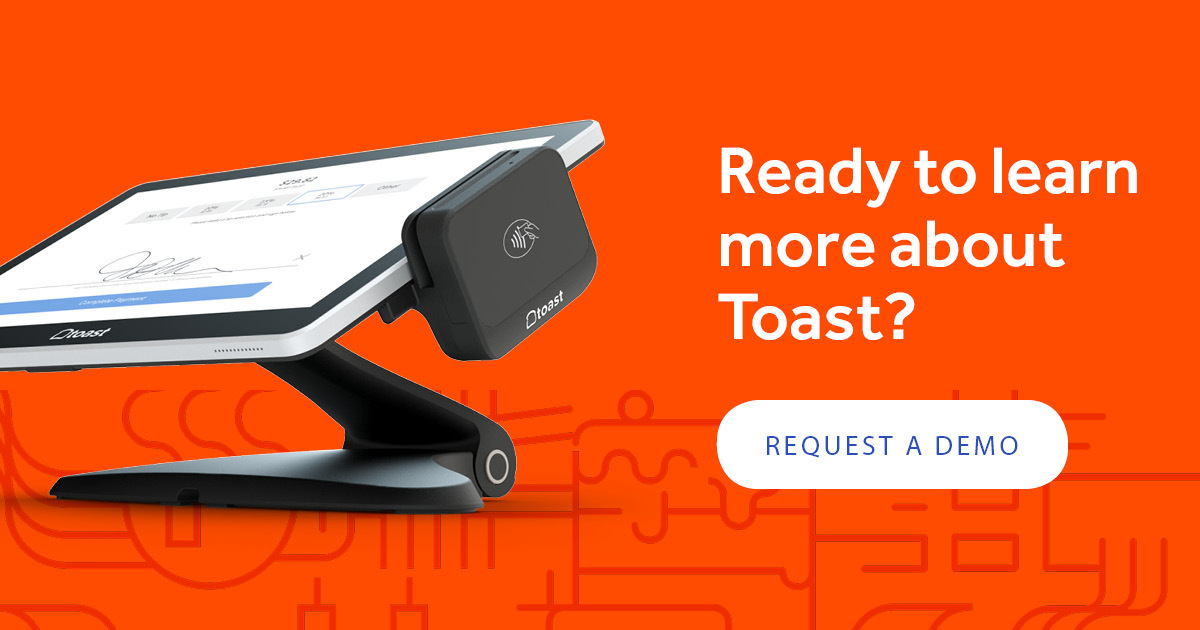 DISCLAIMER: This information is provided for general informational purposes only, and publication does not constitute an endorsement. Toast does not warrant the accuracy or completeness of any information, text, graphics, links, or other items contained within this content. Toast does not guarantee you will achieve any specific results if you follow any advice herein. It may be advisable for you to consult with a professional such as a lawyer, accountant, or business advisor for advice specific to your situation.