Each year, the James Beard Foundation honors chefs, bartenders, bakers and all kinds of restaurateurs with one of the highest honors in the culinary world. Toast is proud to count nearly 30 finalists on this year's list as customers, supporting them with the tools they need to run their business, thrive, and work towards recognition like this from the culinary community. Ahead of the big night ("the food world Oscars" as it's been called), we spoke with a few of them to learn about what makes their restaurant special, and what this honor means to them.
---
The James Beard Awards were started in 1990 and each year look to "recognize exceptional talent and achievement in the culinary arts, hospitality, media, and broader food system, as well as a demonstrated commitment to racial and gender equity, community, sustainability, and a culture where all can thrive," according to the James Beard Foundation website.
The 2023 Awards are particularly special, as they are only the second held since the COVID-19 pandemic, which hit the hospitality industry particularly hard. Additionally, significant changes were made to the Awards and nomination process in 2020 to encourage equity and diversity among the nominee pool. This year's awards season began with dozens of semi-finalists across 23 categories shared in early Spring, which was then whittled down to 115 finalists in March 2023. The James Beard Awards were announced on June 5, 2023 in Chicago, Illinois.
A Dream Come True
Whether you are running a bar in Seattle, an omakase program in Omaha, a tapas restaurant in Cincinnati, or a fine-dining program in Cleveland (like the Toast customers featured below) just being nominated for a James Beard Award is one of the most exciting moments for anyone in food.
"When I found out that we were on the semi-finalist list, it felt like a dream, and now that we're finalists, it's even more like I'm on cloud nine," said Anu Apte, owner of Rob Roy, a finalist for Outstanding Bar in Seattle, Washington.
Being named a James Beard Award nominee can represent the culmination of years of study and hard work from front of house to back, and this year in particular, it's a chance to honor the turbulent years the hospitality industry has faced through COVID-19; years that not only changed restaurants, but the James Beard Foundation and Awards themselves.
For Yoshitomo, a sushi restaurant in Omaha, Nebraska, this has been a long time coming. The restaurant was named a semi-finalist in 2020, only to find the awards would go no further that year, and winners would not be announced. For Yoshimoto's head chef and owner, David Utterbeck (a finalist for Best Chef: Midwest) and his team, that makes a spot on the list this year particularly sweet.
"Nobody in Omaha has gotten this far," said Matthew Kelly, sushi chef at Yoshitomo. "He's [Chef Utterbeck] has been doing this for like 15 years. So, I mean, it's paid off."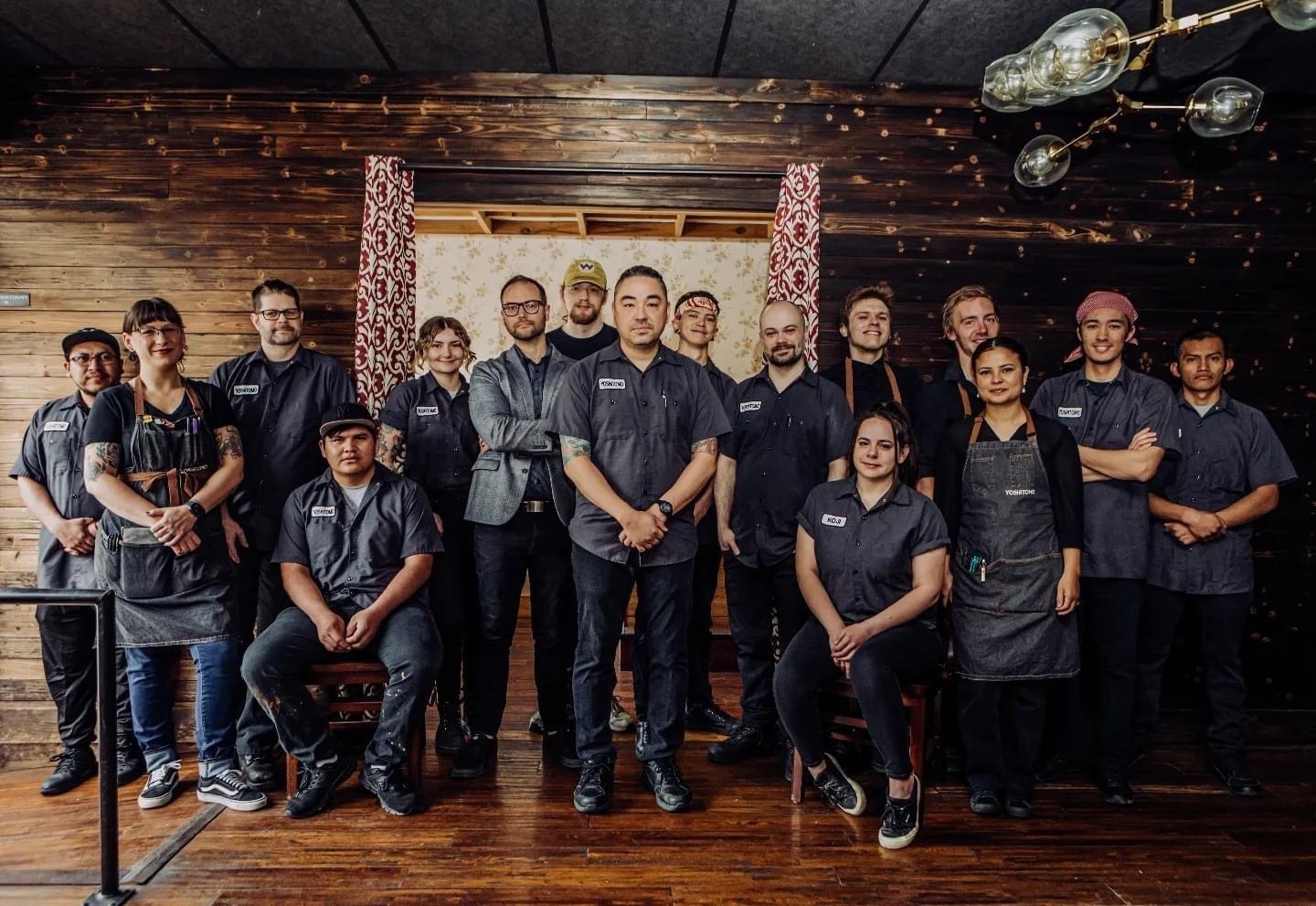 The team at Yoshitomo