DUBLIN — Toast (NYSE: TOST), the digital technology platform built for restaurants, today announced the Toast.org Community Garden in partnership with Airfield Estate in Dundrum, South Dublin. Toast recently launched in Ireland, and its philanthropic branch, Toast.org, will donate €50,000 to fund the creation of the garden.
Known as Dublin's only working farm, Airfield Estate is creating the community garden to produce sustainable fruit and vegetables while also offering opportunities for people to learn about environmentally-friendly food production, empowering them to make more informed food choices.
The Toast.org Community Garden at Airfield Estate will be a resource centre for education on nutrition, food sovereignty, seed saving, biodiversity, conservation, and resource management, supporting Toast.org's mission to enrich the food experience for all.
The community garden will also support Airfield Estate's ambition to be Dublin's sustainable food hub and help bring Dublin on its journey to be known as a world-leading sustainable food city.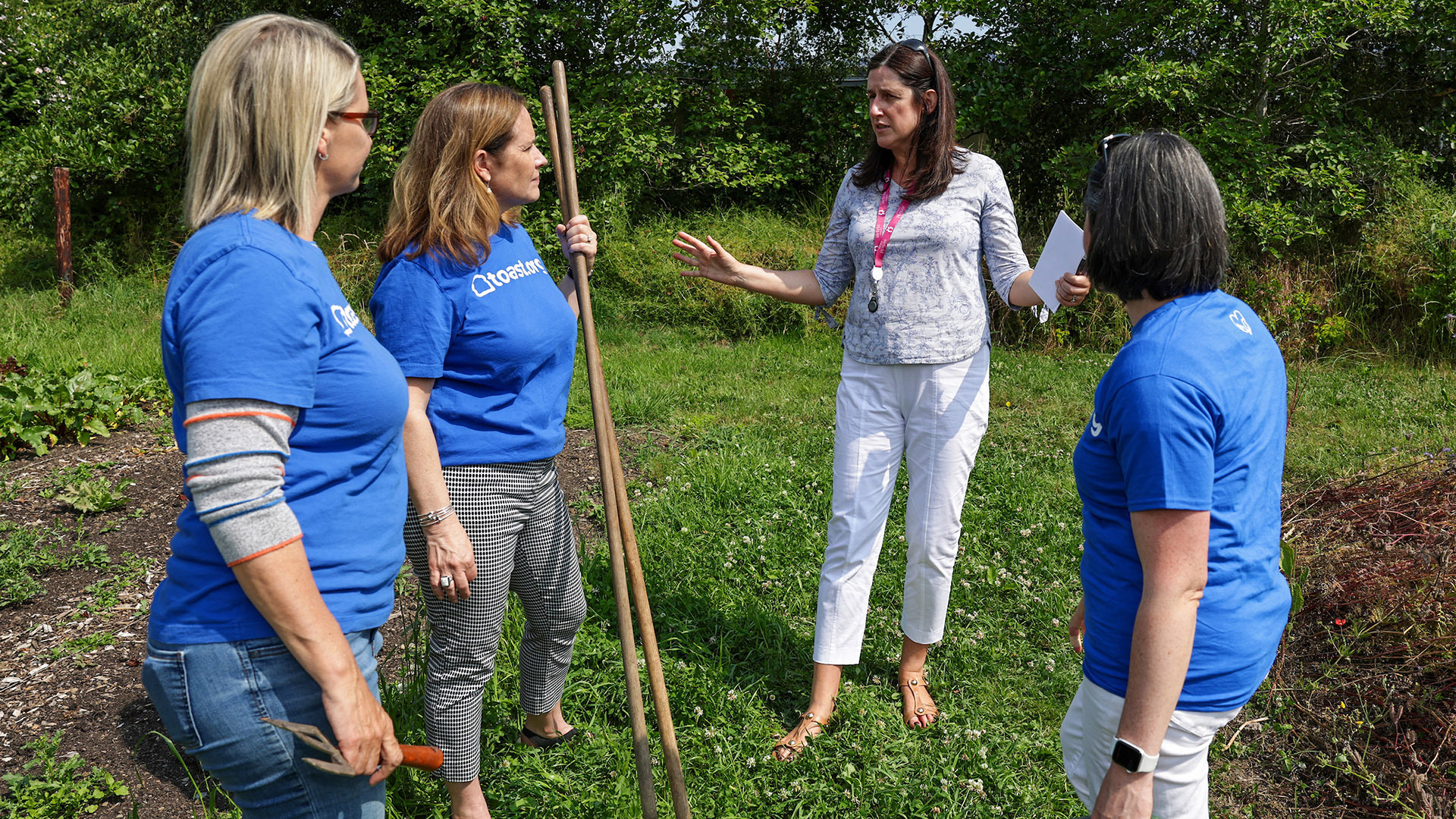 Claire McEvilly (centre), CEO Airfield Estate, speaking to (L-R) Amy Skeeters-Behrens, Vice President Social Impact, Toast, Susan Robinson, Senior Manager, Toast and Shana Soltani, Senior Manager, Toast, on their visit to the Airfield Estate, Dundrum, Dublin. Credit: Conor Ó Mearáin / UNP Ltd / Collins Photo Agency
As a part of Toast.org's support, the garden will employ a Community Garden Coordinator and Craft Gardener. The grounds will be accessible to everyone, from the local community and vulnerable groups to corporate employees, and the space will host horticulture talks and workshops on various topics.
Toast established its European presence in 2017 with the opening of its first Dublin office, an R&D Centre of Excellence. Toast has since added functions in Ireland including sales, marketing, and customer support and earlier this year, made its technology available for restaurants across the country.
"The Toast.org Community Garden at Airfield Estate will be a fantastic addition to the estate and will support our ambition to become Dublin's leading sustainable food hub," said Claire Mac Evilly, CEO of Airfield Estate. "The team at Toast.org mirrors our commitment to improve access to sustainable food for people in Dublin, while having a positive impact on our environment. We know that there are not enough community gardens in Ireland when compared to our European neighbours. This is a really positive example of social impact where businesses and charities like ourselves can come together and give people the opportunity to grow food."
"At Toast.org, we're passionate about supporting organisations that positively impact the communities we serve, and Airfield Estate is leading the way in sustainability and the environment," added Robert McGarry, SVP of Engineering & Head of Toast's Dublin Office. "We are impressed by Airfield Estate's many programmes and initiatives that promote the environment while providing more informed food choices for people in Dublin and the surrounding area. We're excited to mark the next step in our partnership with Airfield Estate with this donation and look forward to working with the charity to develop the community garden."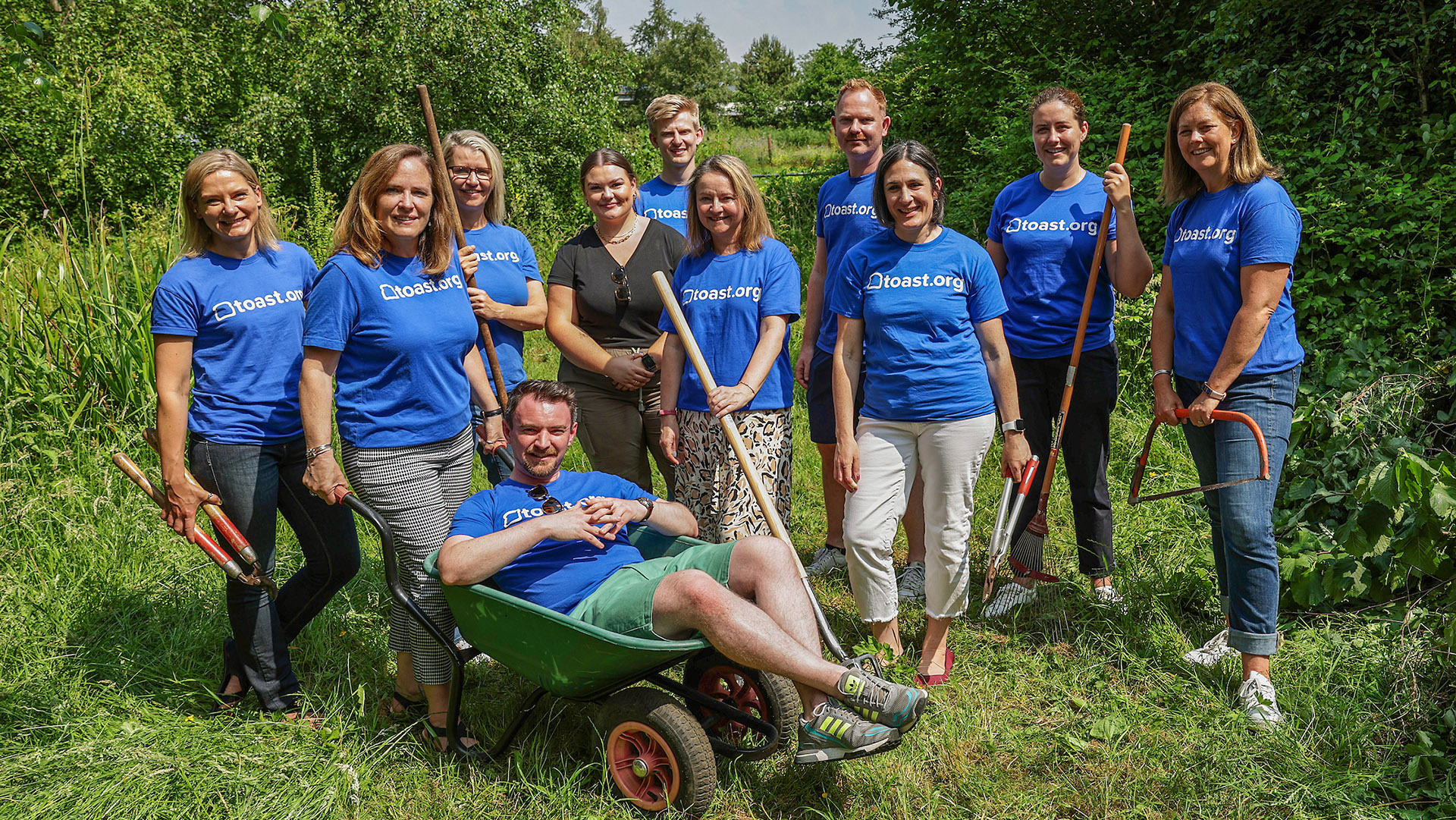 Martin Reilly, in wheelbarrow, with (L-R) Karolina Martyniak, Susan Robinson, Amy Skeeters-Behrens, Caitlin Breen, of Airfield Estate, Amanda Hall, Jordan Healy, Shana Soltani, James Cranley, Amy Macken and Cara Kelly, on their visit to the Airfield Estate, Dundrum, Dublin. Credit: Conor Ó Mearáin / UNP Ltd / Collins Photo Agency
Toast.org brings the strength of Toast's people, products, and philanthropy to further the company's purpose to enrich the food experience for all and create a healthier, more sustainable, and equitable world.
The partnership between Toast.org and Airfield Estate began in 2021 when some of Toast's Dublin-based employees volunteered with the charity. The launch of the community garden is one of several ways Toast.org will support Airfield Estate throughout 2023.
More information on Toast.org is available on its website.
---
About Airfield Estate
Airfield Estate, based in Dundrum, South County Dublin, is a dedicated sustainable food hub and Dublin's only working urban farm and gardens. The 38-acre site, originally owned by the Overend family, attracts over 120,000 visitors for a fun day out including families, garden enthusiasts, schools, weddings and businesses.
As an educational charitable trust, Airfield is leading the charge in connecting consumers directly with their food enabling them to make informed choices. We are driven to collaborate to support sustainable food production with a view to positioning Dublin as a sustainable food city. www.airfield.ie