$TOST is now NYSE listed
Running a restaurant is tough. It takes guts and determination to be in this business. It takes a love of the rush, a commitment to the any-time shift, and a knack for making magic from the chaos of dinner service.
Back in 2011, we started Toast to make restaurant work a little easier. We hoped to take our passion for small business and build a technology platform for an industry that wasn't benefiting from the digital innovation other industries had experienced. Today, Toast continues on this mission by entering a new chapter as a publicly listed company.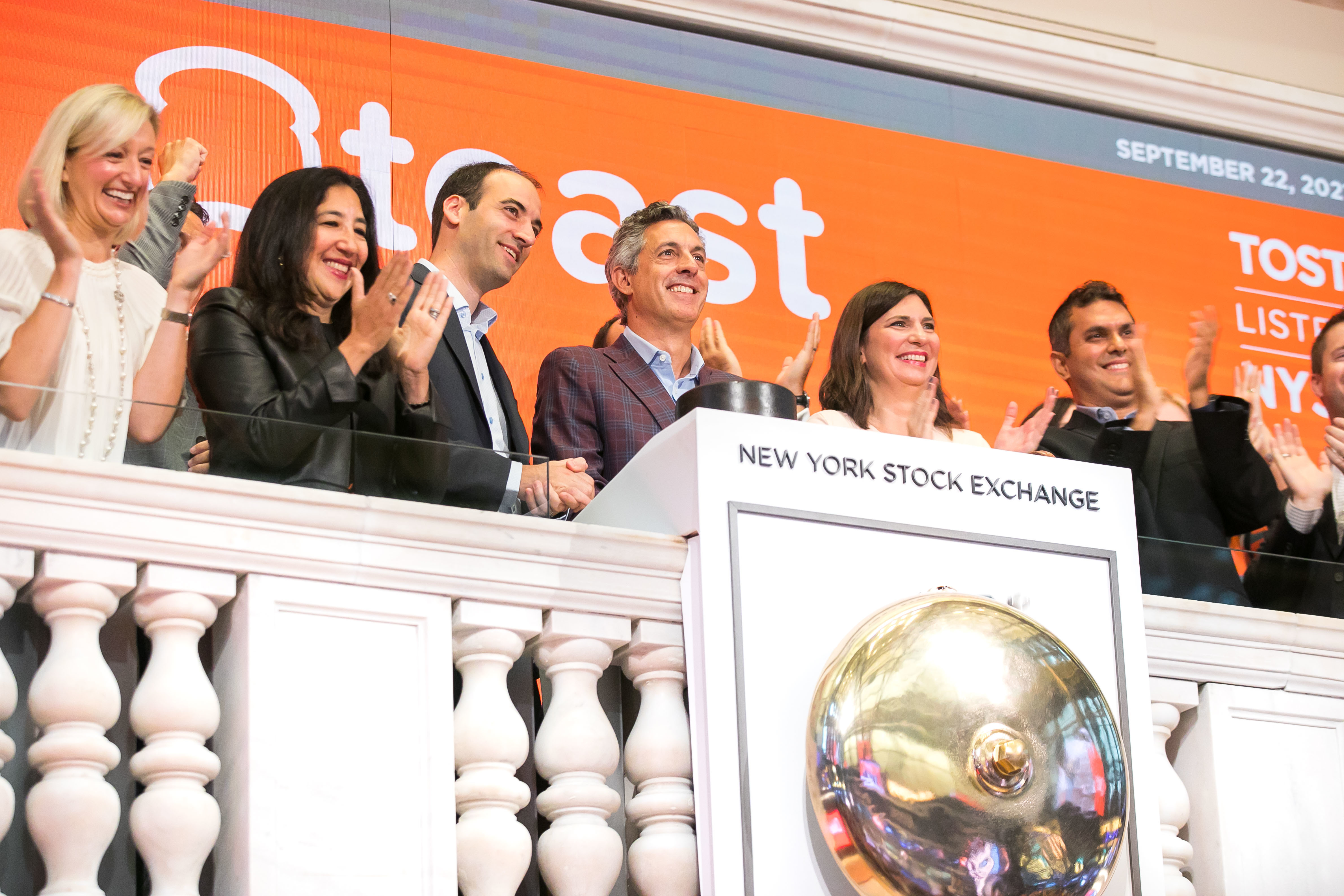 With the support of our customers and partners, we built an all-in-one restaurant management platform for the hard-working people who fuel this industry. Our platform is fully integrated across point of sale, operations, digital ordering and delivery, marketing, team management and financial technology solutions to give restaurants everything they need to increase sales, engage guests and keep employees happy. In short, we're empowering restaurants of all sizes to compete on an even playing field.
We're excited about this milestone, but this is only the beginning of our journey. Thank you to our customers -- the approximately 48,000 restaurant locations using our platform -- you have guided, educated, and trusted us, and we look forward to our ongoing partnership. Thank you to our employees, who put the restaurant community first and live our values every day. And thank you to our investors for believing the future of restaurants is bright and knowing we'll honor our mission to empower the restaurant community to delight their guests, do what they love, and thrive.
Chris Comparato, CEO, Toast
Aman Narang, Co-President & Co-Founder, Toast
Steve Fredette, President & Co-Founder, Toast
Jonathan Grimm, CTO & Co-Founder, Toast