Inaugural Impact Grants from Toast.org will fund nonprofits working to create an impactful and inclusive restaurant community and to address food security in communities around the world
BOSTON, MA – Nov. 29, 2022 – Toast (NYSE: TOST), the all-in-one digital platform built for restaurants, today announced $1.25 million in grants from Toast.org, the company's philanthropic arm, to nonprofit organizations striving to enrich the food experience for all by addressing critical issues in the food system. This global grantmaking includes more than $1 million from the company's inaugural round of Impact Grants to 22 nonprofit organizations and $200,000 to organizations supported by 40 Toast.org local volunteer committees across the globe as a part of its end-of-year Season of Giving.
"We are excited to put our Pledge 1% commitment into action with this first round of Toast.org Impact Grants. The selected grantees are best in class at creating tremendous change in the food system, and we are delighted that Toast.org's capital and expertise can help to accelerate their impact," said Chris Comparato, CEO of Toast.
The grantees announced today were selected for their standout work in one or more of these focus areas:
Supporting underrepresented restaurateurs
Creating opportunities through culinary training
Helping restaurant workers
Combating food insecurity and increasing access to healthier foods


"Toast.org is focused on creating a healthier, more sustainable and equitable world where people have enough nutritious and culturally relevant food to eat, where restaurant workers earn a living wage, where surplus food isn't wasted, and where a diverse and inclusive restaurant community provides opportunity and generates impact," said Amy Skeeters-Behrens, Vice President of Social Impact at Toast.
SEE ALSO: Coming Full Circle by Giving Back through Toast.org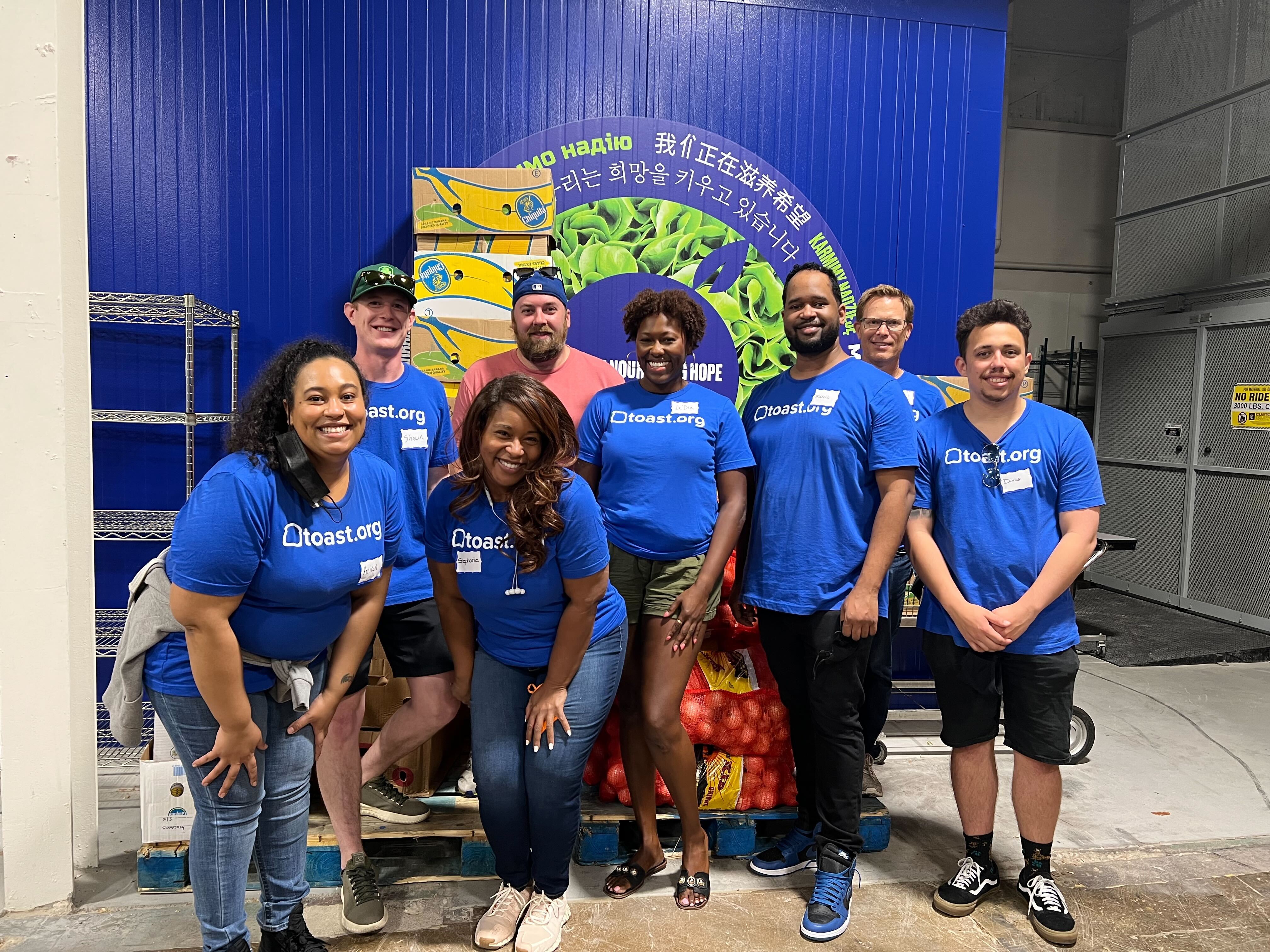 Toasters volunteering for National Food Bank Day 2022 in Chicago.
Criteria for selection also included innovation; level of impact; commitment to diversity, equity, and inclusion; relevance to the restaurant community; and the opportunity for meaningful employee engagement.
"We are thrilled that Toast.org has committed to supporting C-CAP with a very generous grant. It will enable us to provide students with the tools they need for success and fuels our shared mission to improve the food landscape for generations to come," said Marcus Samuelsson, Co-Chair of the C-CAP Board of Directors.
"At CommonWealth Kitchen, we believe in the power of inclusive entrepreneurship. This Toast.org Impact Grant allows us to advance our mission to support food businesses owned by women, immigrants, and people of color, allowing our entrepreneurs to contribute to a vibrant, inclusive, and sustainable food economy," said Jen Faigel, Executive Director of CommonWealth Kitchen.
The 2022 Toast.org Impact Grantees include 22 organizations in three countries. Locations noted are general areas served.
Learn more about our efforts to enrich the food experience for all and opportunities to partner with us at Toast.org and read our latest post on our Life at Toast Blog on how Toasters give back to the community through Toast.org.