Order with Google allows Toast restaurants to tap into millions of guests ordering food through Google Search and Maps
Boston, MA - February 7, 2023 - Toast (NYSE: TOST), the all-in-one digital platform built for restaurants, today announced the Order with Google integration that allows restaurants using Toast Online Ordering to unlock a new channel for more orders. Order with Google is fully integrated with the Toast Point of Sale (POS) and is seamless for restaurant owners and guests alike.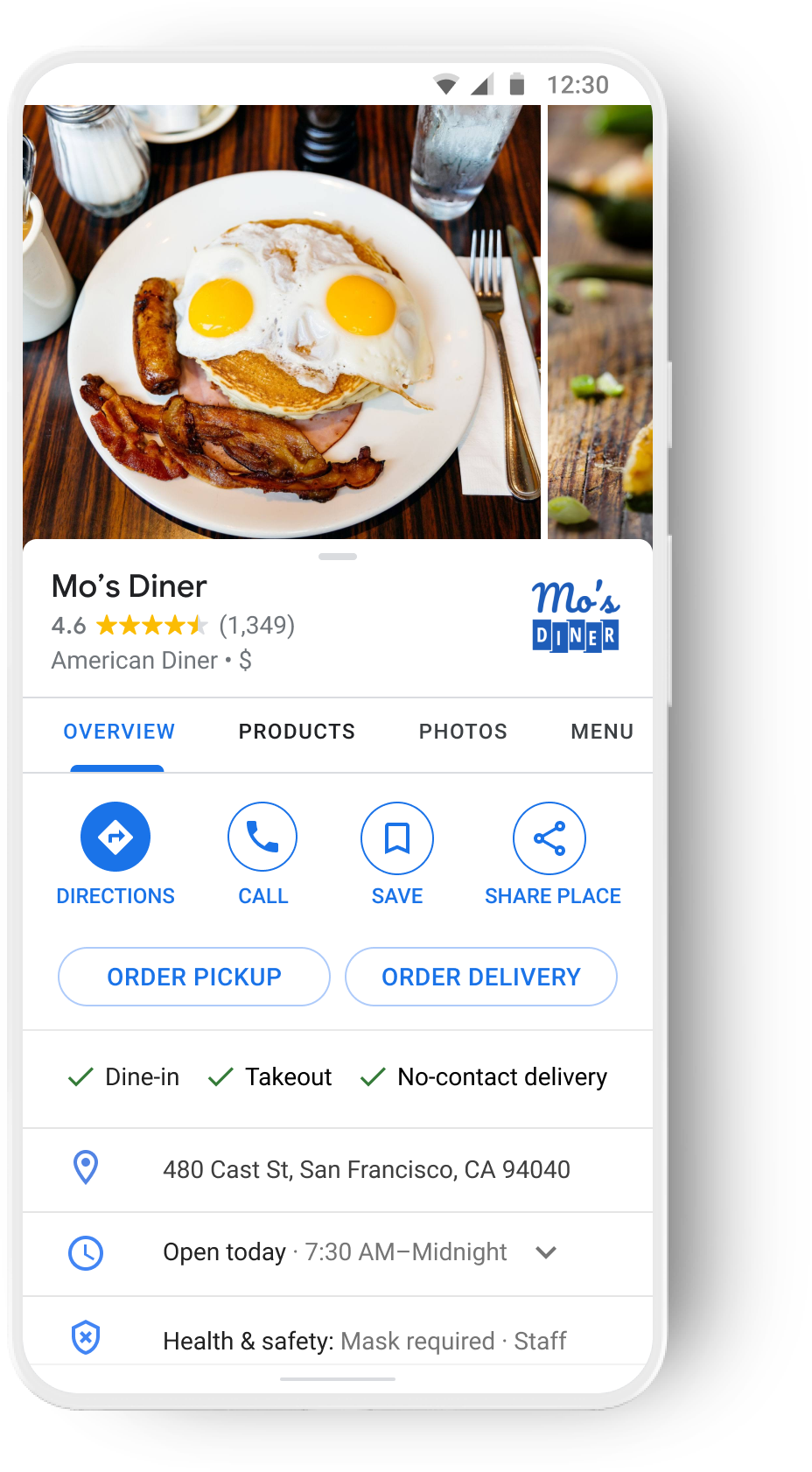 "As restaurants look to optimize their businesses across multiple channels and revenue streams, online ordering has become a critical channel for any restaurant," said Aman Narang, COO and Co-founder of Toast. "We are thrilled to collaborate with Google to help Toast customers maximize their online presence and take control of their ordering channels. As restaurants continue to grow their takeout and delivery business, this integration will increase Toast customers' visibility through Google Search and Maps—with ordering made easy for guests."
According to Toast's Voice of the Restaurant Industry survey*, off-premise dining was cited as one of the top ten areas of focus for restaurants in 2023. The data also revealed that on average restaurants are managing seven service models including off-premise businesses like takeout and delivery. With millions of restaurant guests searching for restaurants online, this new collaboration with Order with Google allows Toast restaurants to activate an important new channel and drive awareness by tapping Google Search and Maps as an efficient ordering channel and marketing engine. Order with Google makes it simple for restaurant guests to search for the food they're craving, connect with restaurants in the area, and pay ahead or on arrival.
"We're seeing a big trend where our guests want to order ahead through technology because of the simplicity, so we were excited to turn on the Toast Order with Google integration," said Michael Lin, President of Sunright Corporation. "Tons of guests find us by searching 'Bubble tea shops near me' so it's great how seamless Order with Google is for our guests. All of the information they need is on one page and they can easily browse pictures and then order without being redirected to a new page."
Toast's Order with Google Integration will also allow restaurants to:
Take control of takeout and delivery by unlocking new ordering channels: Now, Toast restaurants can sell to guests through three ordering channels: Toast Online Ordering, Toast Takeout App, and Order with Google. Toast empowers restaurants to grow their takeout and delivery businesses while protecting their bottom line from third-party commission fees.
Manage ordering channels easily with seamless integrations: Order with Google uses the same menus, hours, and quote times as Toast Online Ordering, so restaurants can customize their settings in one place. Their updates automatically flow through to Order with Google in real time. Plus, restaurants can easily toggle Order with Google on or off at any time, giving restaurants full control of all their ordering channels.
Offer a seamless guest experience: With one search, a guest can read reviews, see photos, order and pay, all in one place. Order with Google supports the full range of off-premise needs from online ordering for takeout and delivery to handling payment ahead of time.
*To help better understand the restaurant industry, Toast conducted a blind survey of 956 restaurant decision-makers from May 13, 2022, to June 28, 2022. Respondents were not made aware that Toast was fielding the study. Panel providers granted incentives to restaurant respondents for participation. Using a standard margin of error calculation, at a confidence interval of 95%, the margin of error on average is +/- 3%.